Victoria's Secret Swim Tour 2013
Angel Invasion! Find Out Where the VS Swim Tour Is Headed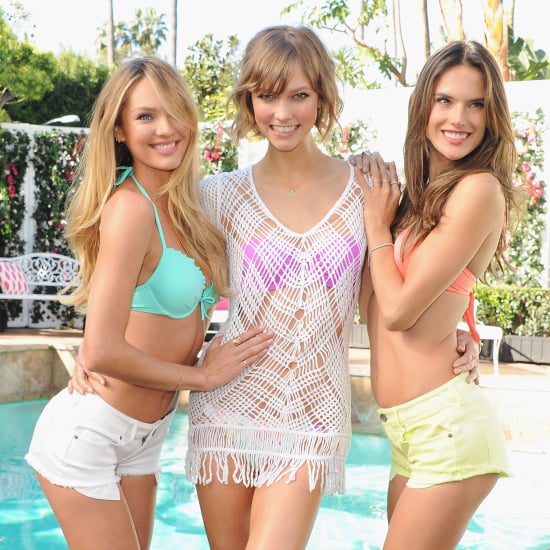 When Victoria's Secret announced that its pack of Angels was headed cross-country this Summer, we bet you didn't realize you got to decide where — but that's exactly what this Summer Swim Tour is all about.
Now, the tweets have been tallied and the votes are in, and we're very excited to announce that three US cities are getting their first Angel event when these famous faces make stops at their Victoria's Secret stores:
1st place: Milwaukee, 16,400
2nd place: Orlando, 16,100
3rd place: Seattle, 15,600
Straight from the catwalk to a Victoria's Secret in your town, you'll get to pose with the Angels and enjoy a little star treatment, including complimentary makeovers (beach-sexy hairstyling, anyone?), a live DJ, and giveaways — for starters.
Of course, just because the voting is over doesn't mean you can't get in on the fun by Instagramming the best hangouts and hot spots you think the Angels will love in each winning destination. Just be sure to tag them with #Angels2Milwaukee, #Angels2Orlando, or #Angels2Seattle — and prep for your very own Angel invasion with the details below!
July 10 – Seattle – Bellevue Square
July 18 – Milwaukee – Mayfair Mall
July 25 – Orlando – The Mall at Millennia