Victoria's Secret v. Thomas Pink Lawsuit
Pink vs. Pink: Round One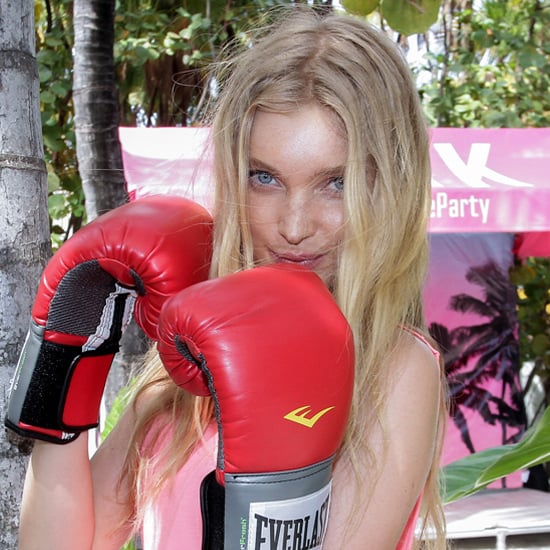 Its logo may be a heart, but there's one brand that's not feeling the love for Victoria's Secret Pink: Thomas Pink. Not to be confused with the intimate apparel's youthful line of pajamas and underthings, the London-based shirtmaker filed an infringement case against Victoria's Secret after the retailer launched stand-alone stores in London last year.
In response — and in efforts to stop the case, which would potentially place US Pink boutiques in jeopardy — Victoria's Secret submitted a declaratory judgement lawsuit in America to establish "the rights of the parties, allowing them to continue the peaceful coexistence that has been in place for many years."
In a statement, the Thomas Pink spokesperson told Vogue UK, "Thomas Pink is determined to protect the considerable investment that has been made into building the world's luxury leading shirt brand."
Working in team VS's favor, we already know its models — like Elsa Hosk (above) — are handy with boxing gloves, should the case get unwieldy.