Vogue Model Health Initiative
Vogue Outlines Plan to Promote Healthy Body Image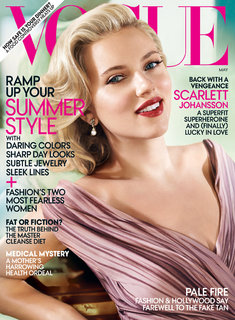 Editors from all 19 international editions of Vogue have signed the brand's first Health Initiative, an agreement that they hope will "encourage a healthier approach to body image within the industry."
The Initiative — which, according to WWD was sparked by concern for the industry's use of young, thin models — asks editors to follow a set of guidelines when working with models. The stipulations include not knowingly casting models who are under 16 or who appear to have an eating disorder, and asking casting directors from modeling agencies not to send them models who they know are under 16. The agreement also lays the groundwork for the creation of a program that pairs young models with older mentors, asks designers to "consider the consequences of unrealistically small sample sizes," and encourages fashion show organizers to create a healthy environment backstage.
Eighteen editions of Vogue will start following the guidelines in their June 2012 issues; Vogue Nippon's first issue under the new rules will bow in July. British Vogue plans to run a feature on how women view nutrition in June, with contributions from models like Stella Tennant, Lily Cole, and Adriana Lima.
"Vogue believes that good health is beautiful," said Condé Nast International chairman Jonathan Newhouse. "Vogue editors around the world want the magazines to reflect their commitment to the health of the models who appear on the pages and the well-being of their readers."
Vogue's Health Initiative builds on and references similar model-health programs that have come before it. In 2006, Madrid Fashion Week became the first fashion institution to ban the use of overly skinny models. The CFDA's Health Initiative, started in 2007, asks for healthy backstage environments, and as of last year, it also banned models under 16 from walking the runway during New York Fashion Week.
Photo: Scarlett Johansson on the cover of Vogue's May 2012 issue.