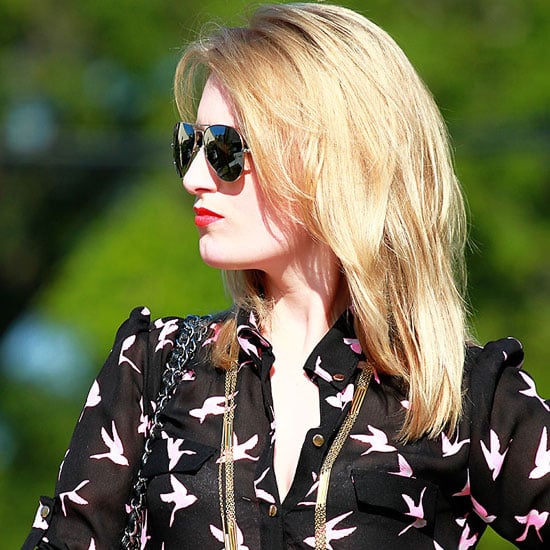 Guest Blogger: Kristina Braly, writer of the blog Pretty Shiny Sparkly
My fellow anesthesiology residents and I decided to take advantage of the ever-popular Houston Restaurant Weeks. A dinner of 14 people was expertly coordinated (clearly not by yours truly, as I have no coordinating skills whatsoever) at RDG Bar Annie, an amazingly decorated, upscale restaurant spinoff from the classic Café Annie, on Post Oak. If you're not a Houstonian and this is gibberish to you, please ignore. In short: four-course meal was superb, and it was truly remarkable how nearly unrecognizable we all were, out of our hospital-issued scrubs and scrub hats.
To get my fine, limp hair to volume-ville, I turned to Vidal Sassoon's Pro Series Boost & Lift (Volume) Range. I started with the Boost & Lift Shampoo in the shower. Tip: a technique I've learned for bigger hair is to start shampooing from the nape of your neck, upwards. Works every time for voluminous hair! Then I used the matching Boost & Lift Conditioner, which I love because it's weightless but detangles nicely, and both of the products don't cause my hair to go crispy. Next I applied the Boost & Lift Foaming Air Mousse and worked it from roots to ends, all over. I blew dry my hair starting upside down, then in the opposite direction of my part, with a big round brush. I finished it all with the Boost & Lift Hairspray sprayed lightly on the ends while my hair was upside down, then ran my big round brush through it all for touchable volume. And that's my fine-haired trick to faking big, voluminous hair!