Watch The Face Season 1 Episode 1 | Video
Watch It Right Here: The First Full Episode of The Face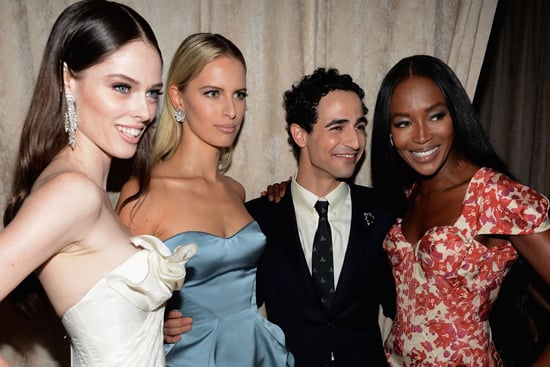 "One photo has the power to make or break your career," Naomi Campbell says during the first episode of The Face, in which a group of 24 hopeful models is whittled down to 12 competitors. "This is the reality of our modeling business."
It's a declaration that's dramatic, but also true. Campbell's message about the cutthroat nature of the business seems to be the thrust of the episode, which was released online a week ahead of its scheduled television debut.
Campbell and her fellow coaches Karolina Kurkova and Coco Rocha meet the girls during New York Fashion Week at the Spring 2013 show of fellow reality TV star Zac Posen. The coaches then put the two dozen young women through a series of tests, including a one-shot photo shoot and a runway challenge — eliminating girls who don't pass muster along the way.
But it's not all slash and burn. After the challenges, the coaches sit down with host Nigel Barker to assemble teams they think have a chance at winning the grand prize. A look at who makes the cut in the video below.