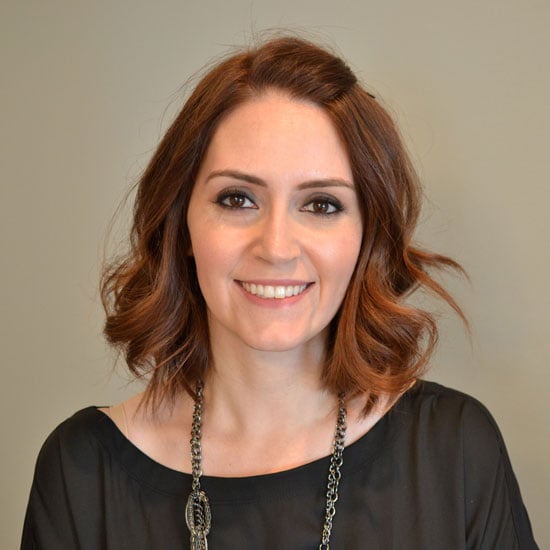 Guest Blogger: Christine Mikesell, writer of the blog 15 Minute Beauty Fanatic
As a mommy I don't get to go out often, but when I do it is usually pretty casual. Dinner and a movie with my husband downtown call for cute shoes, a slinky top and my skinny jeans!
To create the look, I used products from Vidal Sassoon's Pro Series. I washed my hair using Extreme Smooth Shampoo and Conditioner to control frizz. I applied Smooth Combing Crème throughout my hair and then Extra Firm Hold Mousse to my roots. I then roughly blow dried my hair.
I sectioned off my hair into three layers, I started curling on the bottom using a 1-inch flat iron. I started the iron almost at the root and then turned it a full 180 degrees. As I slowly pulled the iron through my hair I turned it a second 180 degrees as soon as I had room, and kept pulling the iron slowly.
Once my hair fell out of the iron it had a haphazard curl, which I twisted and let cool. I continued this process around my entire head, varying the direction of curl and the amount of hair. Near my face I turned the iron away from my face.
Once I was done curling, I pulled back a little hair in the front and secured it with bobby pins. I finished with Vidal Sassoon Pro Series Flexible Hold Hairspray, which I love because my hair moves around a bit but the curls stayed put!