Wearing All Denim Outfits: Is It Too Cool or Too Much?
Denim-On-Denim: Too Cool or Too Much?
We've noticed some denim-heavy styling happening lately, and even when it's a gorgeous model like Jacquelyn Jablonski modeling the look, we're on the fence. Take a look at these examples (from left): a distressed take in street style, APC shows the casual side, Jacquelyn for H&M, and a lookbook highlight from new line BLK Denim. We can see someone like Chloe Sevigny rocking it in her offbeat way, but for the rest of us, it's a look that can easily make us look dated. What's your opinion?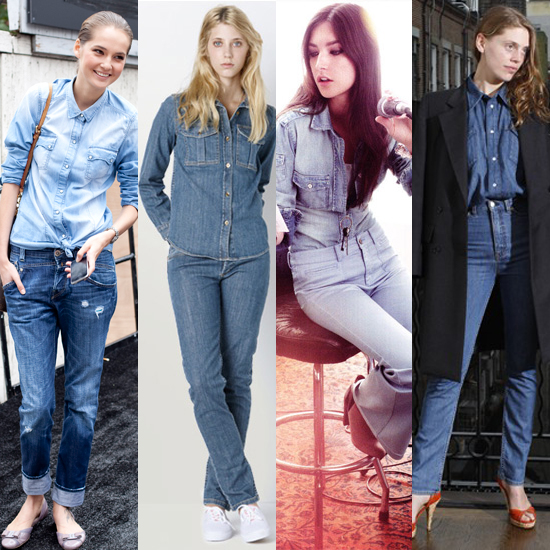 Street style photo courtesy of Greg Kessler