Wearing White After Labor Day
Would You Wear This Outfit Tomorrow?
As POPSUGAR editors, we independently select and write about stuff we love and think you'll like too. POPSUGAR has affiliate and advertising partnerships so we get revenue from sharing this content and from your purchase.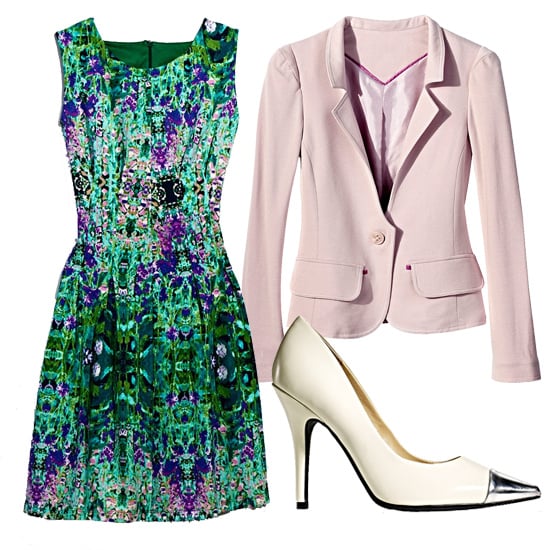 A clever study commissioned by T.J. Maxx and Marshalls revealed some surprising (and exciting) news about the fashion stance of women around the country. Turns out, you think all those "rules" about what you can and can't wear after Labor Day are absolute baloney. A minuscule five percent claims to stash away their Summer wardrobes once September hits, while a hefty 43 percent call their wardrobe year-round — meaning they'd totally wear the above T.J. Maxx and Marshalls finds.
See more surprising stats, and shop the styles we're excited to wear 'round the calendar.
5% count Labor Day as the official time to switch things up.
7% wait until the first official day of Fall, which is Sept. 22.
35% of women retire their Summer wardrobes once the temperature dips under 70 degrees.
54% of women say they will wear white — and florals — after Labor Day.
57% say pastels are fair game too.
52% plan on wearing open-toe shoes through the Fall.
48% will keep shorts, sleeveless tops, and dresses in constant rotation.
40% intend on rocking linen post-Summer.
Where do you stand on the post-Labor Day style rules? Are there certain pieces or trends you'll keep wearing year-round and others you've already started filtering out? Let us know in the comments!
Photo courtesy of T.J. Maxx and Marshalls