What Color Should You Wear a Camel Coat With?
Whose Take on Camel Rocks: Zoe Saldana's or Jennifer Lawrence's?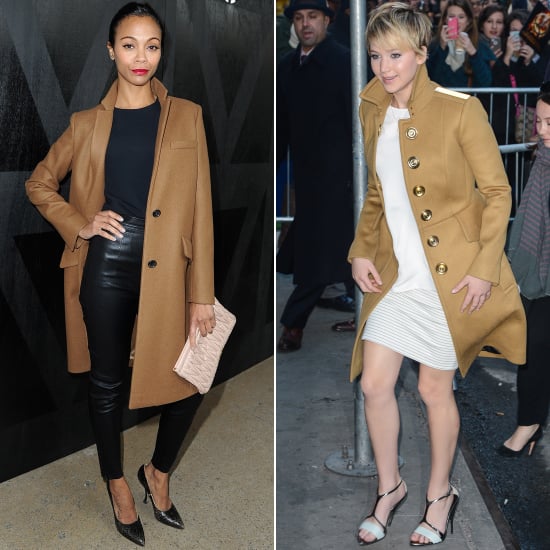 The camel coat, a fashion editor favorite, can look surprisingly different depending on what it's paired with. We'd always assumed we preferred it with a grounding, dark, black outfit à la Zoe Saldana, but then Jennifer Lawrence had to go mess with our heads by stepping out with hers worn over a white dress. When you have the chance to view them side by side, does one jump out as the clear winner?