What Does Your Closet Say About You?
Fashion Therapy: What Your Closet Says About You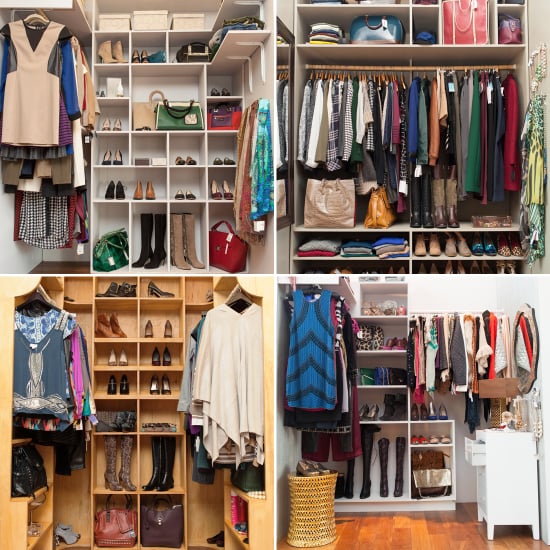 Would you bite if someone told you that rather than examine the lines on your palm or a stack of tarot cards, they could glean a whole lot about your personality from peeking into your closet? We let out a resounding "yes" when we heard the premise coming out of off-price designer retailer TJ Maxx's recent study. Clinical psychologist Dr. Jennifer Baumgartner and celebrity stylist Nicole Chavez teamed up to identify six specific types of closets and what they say about you as a shopper, a dresser, and, if you're inferring like we're inferring, a person.
Before we get in any deeper, take the retailer's online quiz to pinpoint your particular wardrobe MO, and then read below to understand what your organizational style (good or not) says about you, plus shopping tips from Chavez.
Are You a Closet Chameleon?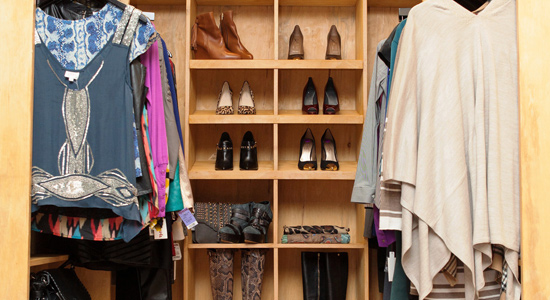 Far from having a uniform you wear day in and day out, this shopper transitions from one role to another. "She organizes her closet in separate sections, almost like she's two personalities, and really uses her fashion as a costume," Chavez said.
"She'd benefit from digging a little bit deeper to find out what she really likes and wants to say about herself," she suggested. If this is your closet, then take time before your next shopping trip to really think about how you felt when wearing certain pieces, and look for similar shapes or styles that felt the most authentic on.
Are You a Devoted Dresser?
The uniform-lover resides here. She knows what works for her personality and body type, and there's no straying from it. "She tends to buy a lot of the same style but in different colors," Chavez pointed out. "She knows who she is and what she likes."
Want to step just a little bit out of your box? "She should play with trends with her accessories, which isn't pushing her too much. She can try tweed and plaid, but maybe do it in a purse instead of a skirt. Little baby steps."
Are You a Freestyler?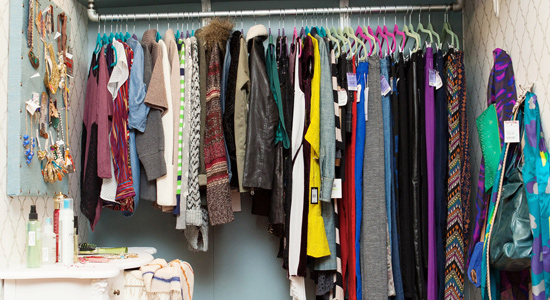 What appears to be a disorganized, messy closet is far from it — it makes total sense to this sort, and she can put together a mean outfit in a flash. These shoppers "go with the flow and don't like to be rushed. They're into the experience of it and in the moment," explained Chavez. Her shopping advice for the would-be scatterbrained? Pinterest.
"Start tear-sheeting," she suggested, whether ripping out images from a magazine old-school-style or simply pinning street style images you find inspiring. "It might help to make your look a little more concise. You don't need an actual shopping list, but just a visual form of what you like. It'll help to bring an outfit together a little more."
Are You a Showstopper?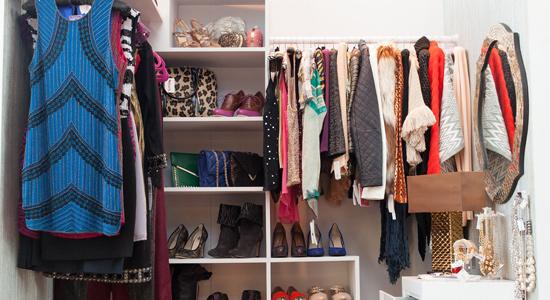 Bright, bold, and sparkly are the cornerstones for this dresser: your clothes are simply a tool to grab attention. "Being a showstopper myself, we're really visceral and drawn to pattern and color and bling. It's an over-the-top vibe," Chavez laid out for us. "I'm always overdressed for everything. I definitely need more basics in my closet."
Heed the same advice Chavez said she'd give herself. "I need those good layering pieces and everyday things that I can mix and match with my big statement pieces." Where to start? She suggests grabbing a classic striped shirt for your closet and the ultimate layering piece: the bodysuit.
Are You a Systematic Stylist?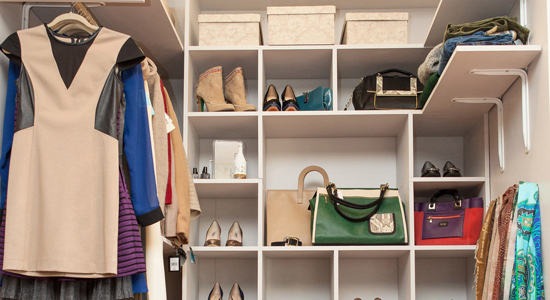 "She knows what she likes, and she's definitely in there with a plan and a mission," said Chavez, who adopts this persona as a professional stylist. This ultraorganized type claims a closet that's a well-oiled machine, where everything has a place and a day out shopping is a defined mission.
"She knows who she is, and she's going to innately express herself. Go out with an open mind, and see what speaks to you," she advised. "Follow your gut, because it'll always lead you in the right direction. Sometimes when you go in with a plan, you miss the chance to find a hidden treasure."
Are You a Trend Trailblazer?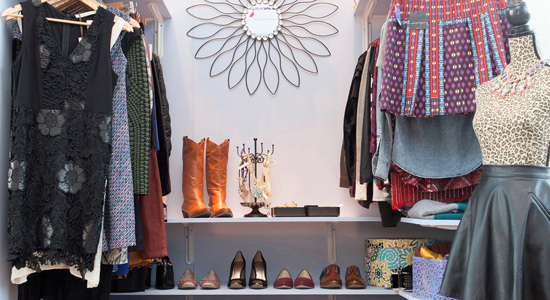 Expect to find items with the tags still on in this closet. "This is the girl who likes shopping, she's into the next best thing, and everything has to be of the moment," explained Chavez. Her wardrobe is diverse yet organized like a workspace, so she can cherry-pick items to create looks that no one has seen and are right in step with emerging trends.
What's your best practice if the quiz results landed you in this category? When you're shopping, "take a pause, and make sure this is who you are and not just the trend you're following," Chavez said. "Really stay true to who you are."