What Shoes to Wear For Wide Feet
Which Shoes to Buy When Wide Isn't an Option
Lucky magazine is one of our favorite sources for great shopping tips. We're thrilled to share this fabulous story from our friends at Lucky!
Every time I enter a shoe store, I'm haunted by the memory of my mother and my 3-year-old self leaving empty-handed from yet another store that didn't sell shoes wide enough for my squat feet. Now as an adult size 9 double wide, I have come to the realization that I have only two options: one, I could click my heels together Dorothy-stye and wish for narrow feet petite enough to fit into ruby-red slippers (and believe me — I've tried!), or I can make regular-width shoes work for me. When wide widths are available in a shoe and they fit, I strongly recommend buying out the supply, but when different widths aren't available, keep an eye out for these styles that will still look and feel great.
Click over to Lucky to see the whole story.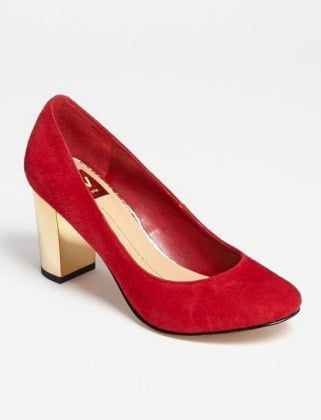 Check out these other fashion and style stories from Lucky: