What Sort of Engagement Ring Should You Get?
Which Engagement Ring Are You?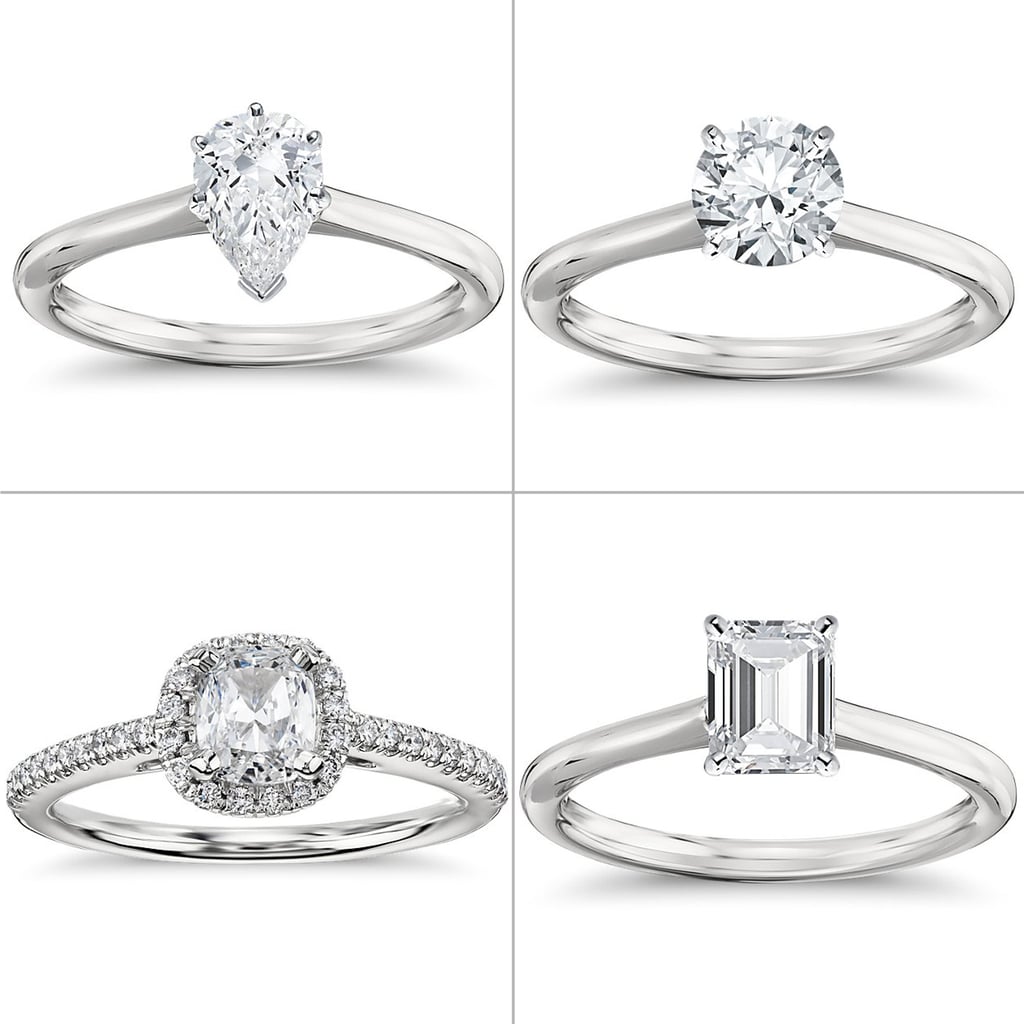 If you're on the hunt for an engagement ring (whether seriously or just to send some surreptitious pics to your guy), you've likely stared at photo after photo of different cuts and shapes of diamonds. No matter whether you've been speaking jewelry since you were a babe or wear the same simple piece day after day, deciding which type of diamond is meant to be yours for eternity can be confusing, intimidating, and definitely overwhelming.
For those both looking for guidance and simply diamond-crazed, we're here to help with a quick quiz to narrow down the ideal piece for you.
Source: Blue Nile
Pick your watch:
What city would your dream bachelorette party be in?
Who's your modern-day style icon?
Your ideal weekend would include:
Sharing a bottle of red wine with friends
Pick your bathing suit:
In high school, I . . .
. . . studied classical ballet.
. . . was on the tennis team.
. . . dated a senior when I was a freshman.
Pick a floral arrangement:
Above all, I take _____ very seriously.
Pick a dessert: