While the sidelines of basketball games have long been a place for cool celebrity style, these past few seasons, stars have definitely upped the ante as NBA courtsides have started to look more and more like front rows at fashion shows. They've become a spot for celebrities to show off their new relationships [1], the latest fashion trends [2], and standout footwear [3] — impractical as it may be. From Adele's glamorous leather look [4] at the Los Angeles Lakers' season opener to Chloe Bailey's skintight patterned jumpsuit [5] at an Atlanta Hawks game, basketball-game outfits have certainly been elevated to a new level. Ahead, see some of our favorite courtside looks and get inspiration for what you should wear to a basketball game.
Adele's Leather Outfit at a Los Angeles Lakers Game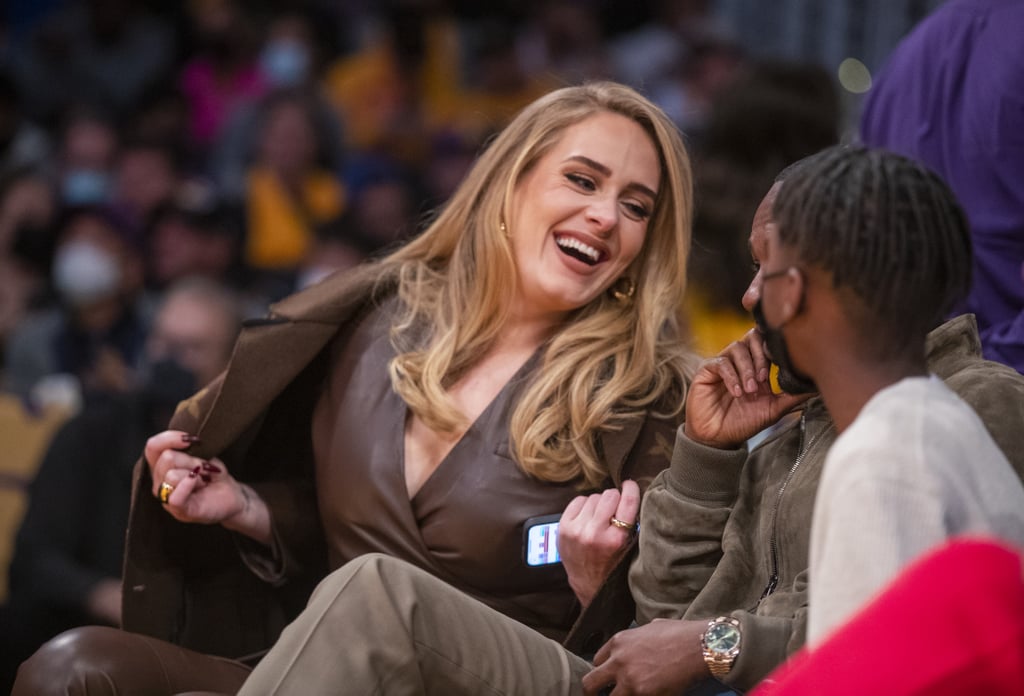 While watching the Lakers' season opener with boyfriend Rich Paul, Adele wore a fabulous custom Altuzarra look consisting of a leather wrap-style blazer and matching pants, with a monogrammed Louis Vuitton coat [7] draped over her shoulders.
Cardi B's Gucci North Face Puffer at an Atlanta Hawks Game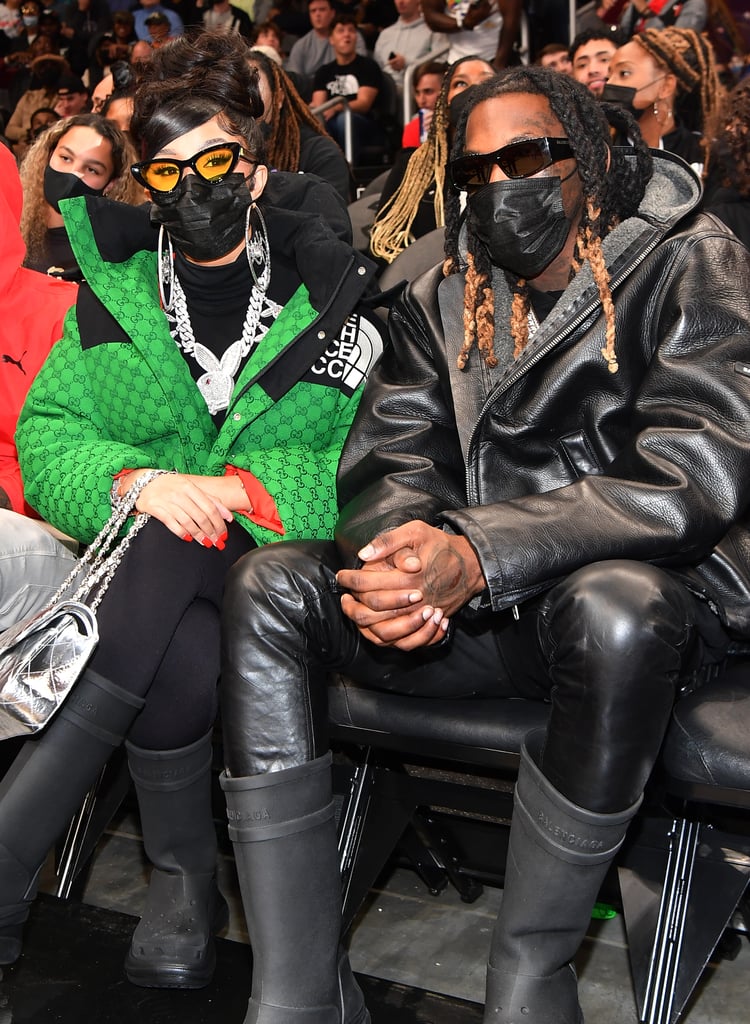 If Cardi was going for a theme at this recent Hawks game, it would be to wear the most coveted collaborations of the year. The rapper rocked a quilted Gucci x North Face puffer and Balenciaga x Croc boots — which Offset also wore — with a silver Chanel bag.
Beyoncé's Corset Minidress at a Brooklyn Nets Game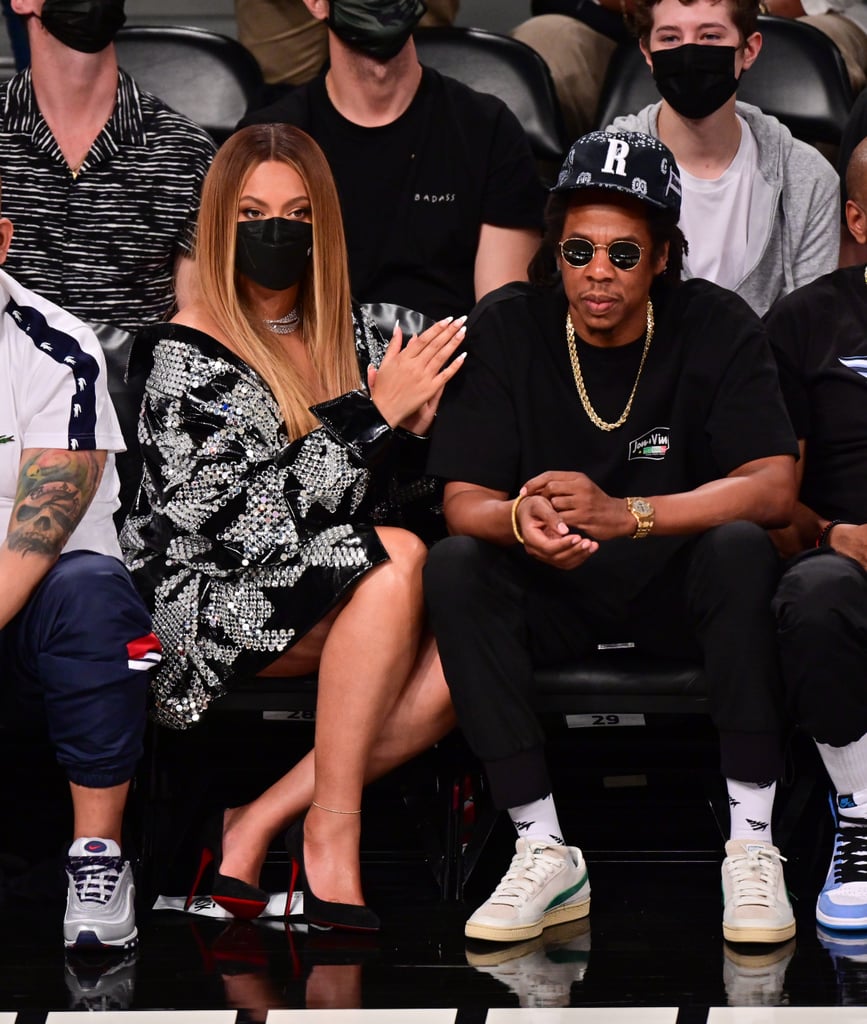 We couldn't look away from Beyoncé's sexy David Koma date-night dress [8] and sparkling statement jacket at this Nets game.
Tinashe's Cow-Print Coat and Platform Boots at a New York Knicks Game
From the cozy Annakiki cow-print coat and Naked Wolfe platform boots to the adorable pink basketball bag by Tomme Studio, Tinashe's courtside outfit [9] had a lot to love.
Chloe Bailey's Jumpsuit at an Atlanta Hawks Game
Chloe's formfitting Osman Studio jumpsuit [10] — and Gunna by the singer's side — certainly caught our attention.
Winnie Harlow's Silver Coat at a New York Knicks Game
Winnie sparkled on the sidelines in a head-to-toe silver outfit which included a futuristic coat from Collini Milano and silver Brian Atwood boots.
Naomi Osaka's Funky Pants at a Los Angeles Clippers Game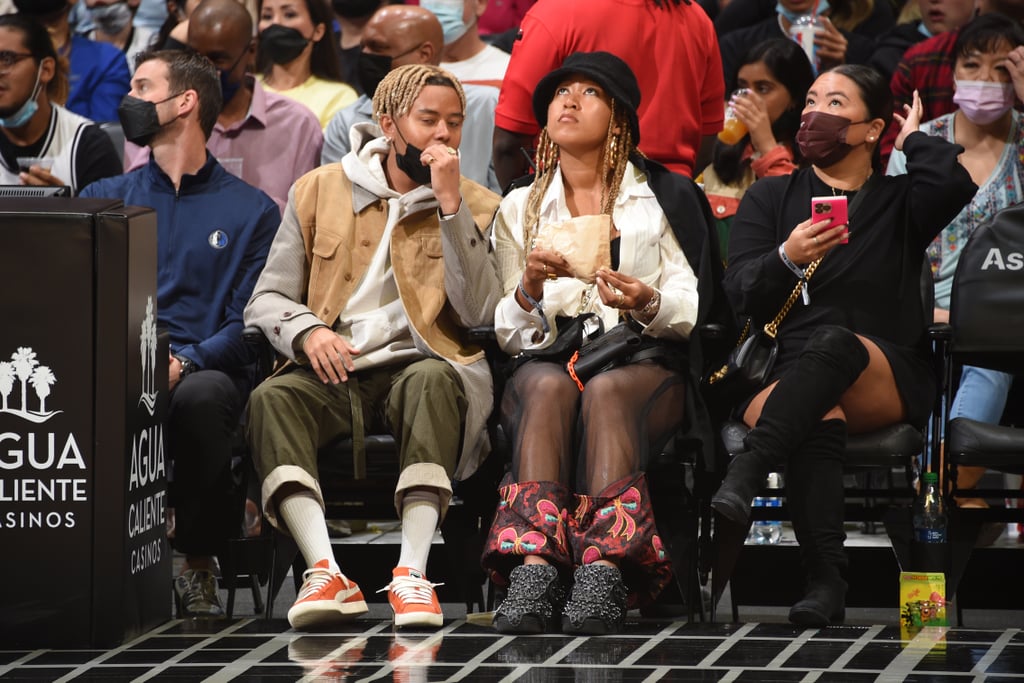 The tennis star paired a casual button-down with some fun sheer pants [11] with velvet embroidered cuffs while on a date with boyfriend Cordae.
Jennifer Lopez's Denim-on-Denim Look at a Los Angeles Lakers Game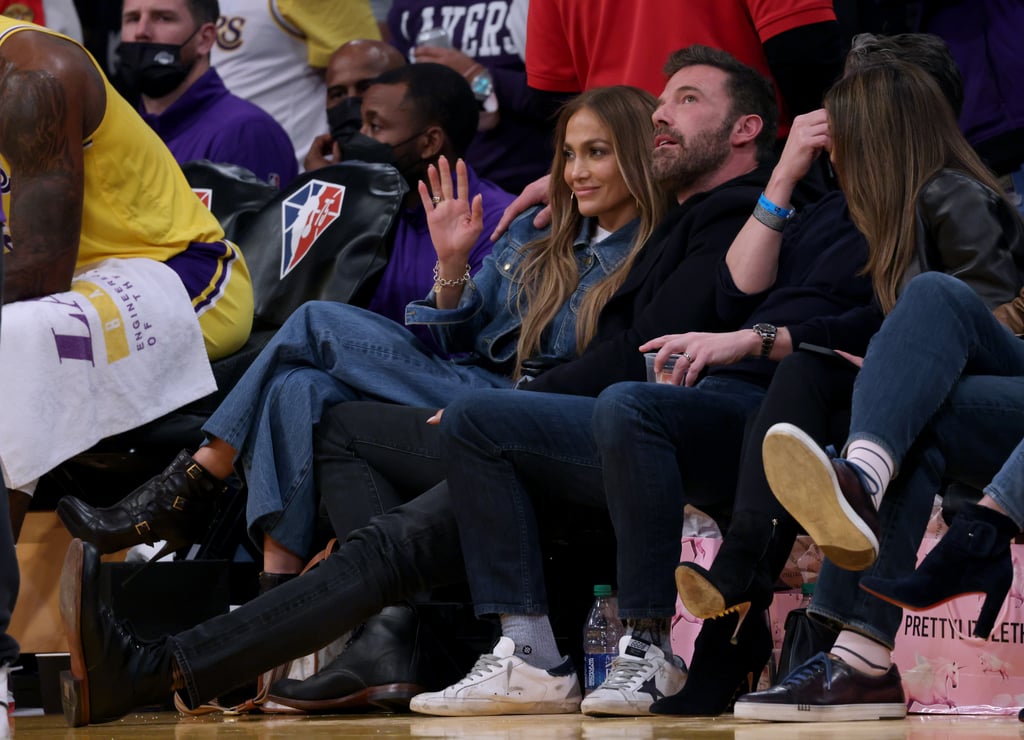 J Lo opted for a Canadian-tuxedo look during yet another appearance with Ben Affleck [12], wearing a denim jacket and wide-leg jeans from Coach.
Adele's Patterned Coat at a Phoenix Suns Game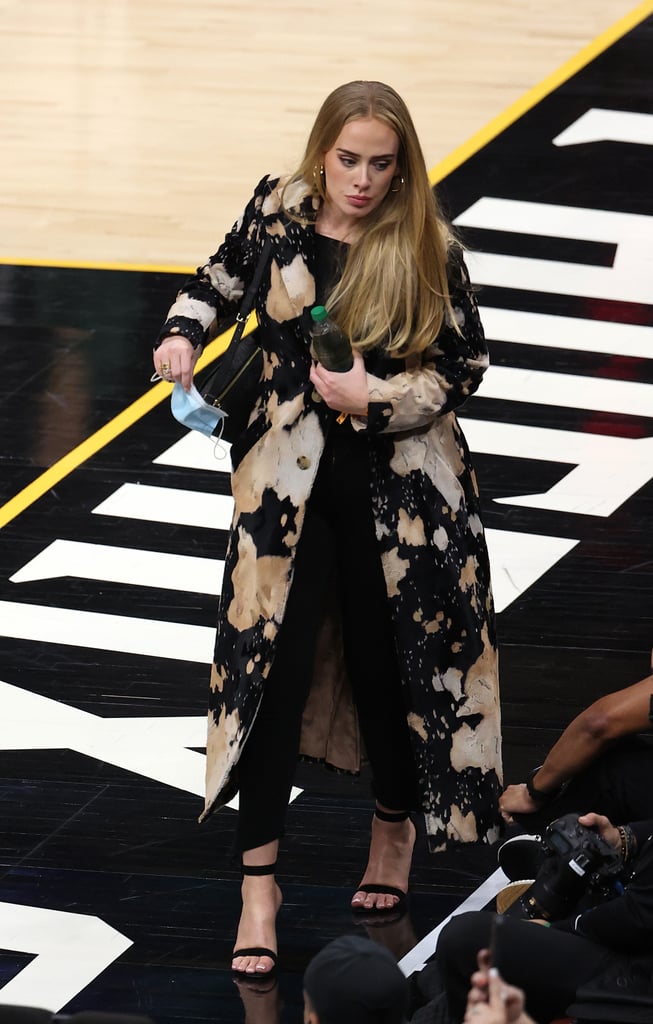 Adele looked chic as ever in a floor-length patterned coat at the NBA Finals in July.