What to Wear Instead of a Dress to Holiday Parties
Break Up With Your LBD and Still Look Party Ready!
Every day seems to bring a new invitation to a holiday party — it's the time of year when we gather with co-workers, family, and friends, requiring a cute outfit for everything. If you're like us, you start off on the exhausting lineup with enthusiasm and what feels like a limitless store of little black dresses and sparkly cocktail frocks. So what happens when you run out? Three celebs are sharing cute alternatives to the dress that you can copy in a week or so (or, you know, tonight).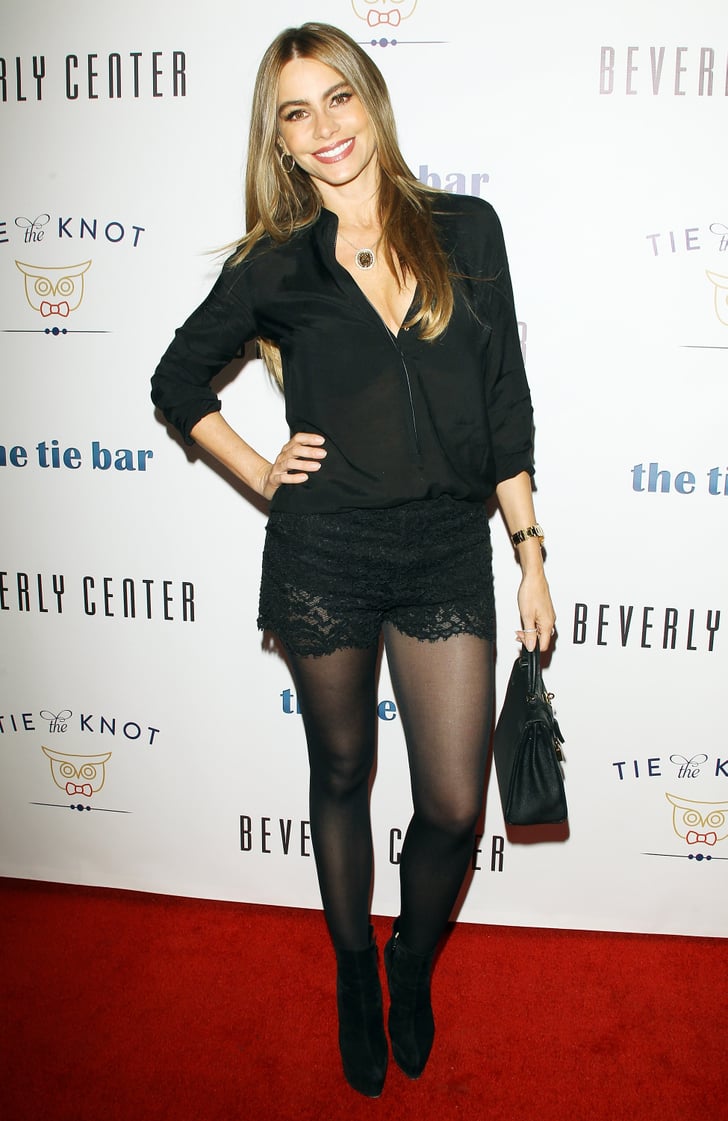 Familiar with playing the bombshell card, Sofia Vergara gave the curve-flaunting dress a break at a recent LA event. Instead, she picked a pair of lacy black shorts and a silky blouse. Depending on the weather where you are, wear them with tights like her or go bare-legged.
See more ideas here.
Any outfit that's gotten the Olivia Palermo stamp of approval is worth a close study. In lieu of a feminine dress or skirt, she picked wide, cropped pants and a long, sleeveless white vest.
The closest way to replicate a dress without actually wearing a dress is with a skirt and top combo. Even though Elizabeth Banks was actually in a Preen dress, she had us fooled — the look felt entirely like two different pieces! She gave it a final downtown spin with a trick we've seen Jessica Biel pull off: topping it with a J Brand leather motorcycle jacket.