What to Wear to Thanksgiving Dinner
How to Dress For 3 Very Different Thanksgiving Dinners
Sure, we could roll up to any Thanksgiving table in our sweatpants, but that wouldn't be nearly as much fun as putting together an amazing outfit. We like to think of Thanksgiving as the kickoff to the holidays, so it's prime time to start stepping up your game with seasonal threads, no matter where you're headed for dinner. In case you're struggling to pull together just the right look for dinner at home or your first Turkey Day at your boyfriend's, we've done the work for you. Get all the outfit ideas you need right here.
"Friends-giving" Dinner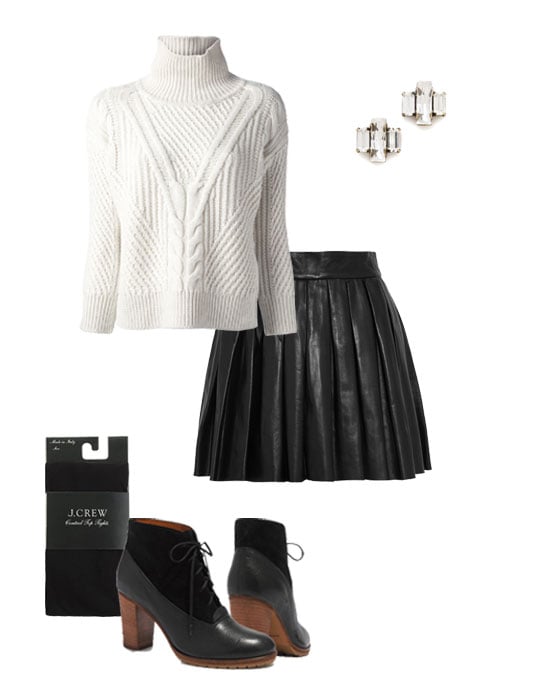 Dinner with friends is the place to show off your cool new finds, like a great leather skirt. Warm it up with tights and a pullover sweater, and finish with your favorite ankle booties — et voilà! Shop clockwise from top left: Duffy Chunky Knit Sweater ($280), Auden Crystal Stud Earrings ($138), Alice + Olivia Pleated Leather Miniskirt ($495), Madewell Two-Tone Lace-Up Boots ($228), J.Crew Solid Opaque Tights($20) For more inspiration, keep clicking.
Dinner With the Boyfriend's Family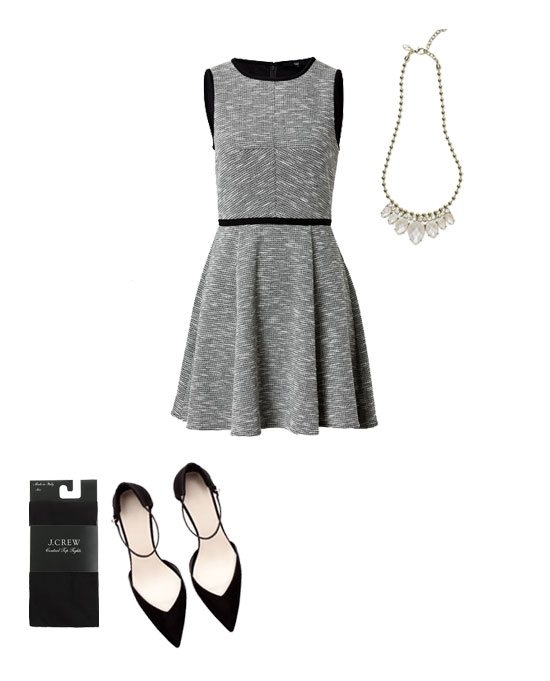 Dinner with your guy's fam means it's time to step up your game. Instead of going the trendier route, impress his parents with a pretty, grown-up look that says, "I'm totally marriage material." Shop clockwise from top left: Tibi Dress in Black/White Multi ($395), Club Monaco Opal Statement Necklace ($80), Zara Basic High Heel Ankle Strap Shoe ($60), J.Crew Solid Opaque Tights($20)
Dinner at Home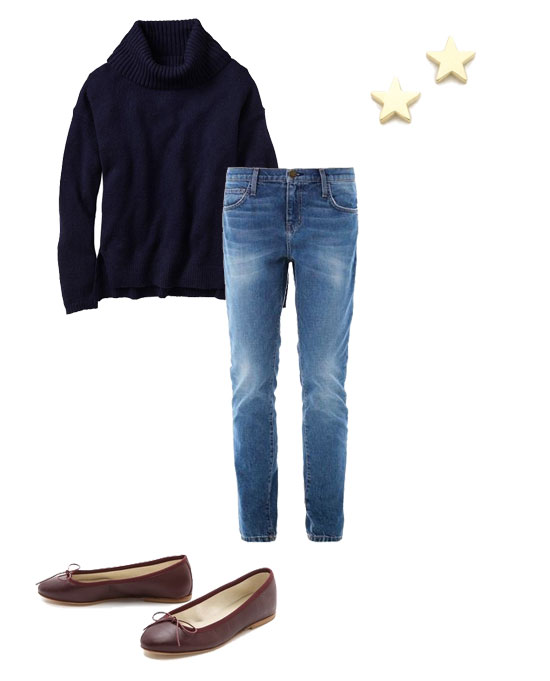 Dinner at home doesn't require much, but if you're looking for a more pulled-together alternative to sweatpants at the dining table, then assemble a cozy look with jeans, your favorite sweater, and a pair of pretty earrings. Shop clockwise from top left: Gap Cowlneck Sweater ($60), Jennifer Meyer Jewelry Mini Star Stud Earrings ($275), Current/Elliott The Slouchy Stiletto Mid-Rise Relaxed-Skinny Jeans ($198), Anniel Ballet Flats ($193)