Whitney Port Rebecca Minkoff Ankle-Tie Sandals Picture
Whitney Port Snaps a Pic of Her New Rebecca Minkoff Baha Sandals — Buy Them Too!
Whitney Port was so excited over her new Summer footwear — Rebecca Minkoff's Baha Sandals ($165) — that she shared a photo of them on Instagram. With the Southwestern print being so relevant right now, these ankle-tie sandals would fit right into your wardrobe of denim cutoffs, ethnic-print tanks, and even maxi dresses. They also come in a tan and neon yellow style, so grab those for an instant pop of color in any warm-weather look. And though we have yet to spot Whitney sporting her new sandals around town, we'll keep an eye out for how she incorporates then into her everyday looks and be sure to share with you.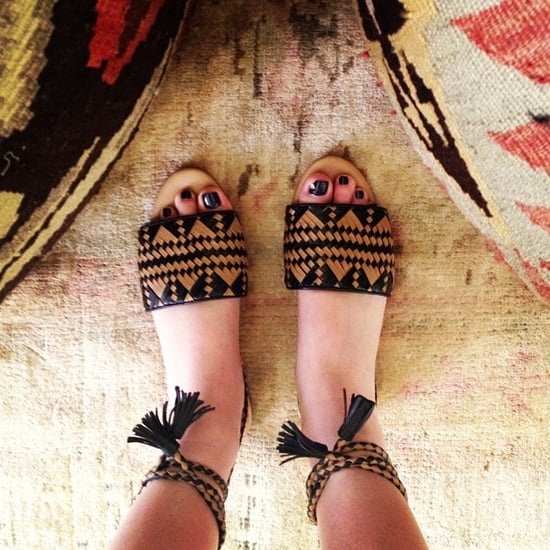 Source: Instagram user whitneyeveport