Whitney Port Wears Brights at NYC Book-Signing
Whitney Port Brings Her Brights to NYC — Love It or Hate It?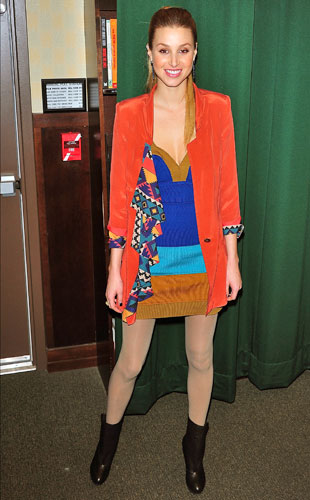 Whitney Port left her hot spots in LA to promote her book, True Whit, in NYC, but it seems she's attempting to bring a little of the California sunshine with her via a super-bright, colorblocked ensemble. She wore not just a brightly hued mini but also an orange blazer with Aztec-inspired flair. Of course, because it's cold in New York, she covered up with a pair of nude tights and black booties, rounding out her tropical bright palette with weather-appropriate accessories. While color trends for Spring are bright and bold, does Whitney's look go too far or are you digging the funky-fun vibe?