Who Is Ashley Madekwe's Stylist
Get to Know Joey Tierney: The Stylist Behind Hollywood's Hottest Looks
From professional misconceptions to cutthroat competition, being a stylist in Hollywood is not always glitz and glamour, but stylist Joey Tierney is here to answer all of our dire questions and give us a little scoop on the superlative style of one of her hottest clients, Ashley Madekwe. Joey got her start styling for Britney Spears's Dream Within a Dream tour in 2001 and has been working her way to the top ever since. Find out how Joey's love of beauty jump-started her thriving career, take notes on her three Fall essentials, and see where Ashley's killer style stems from.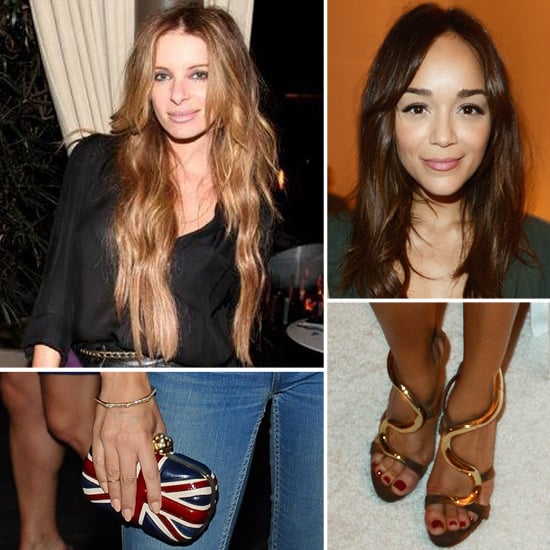 CelebStyle: How did you know you wanted to be a stylist and how did you get your start?
Joey Tierney: I discovered my love for styling working in the wardrobe dept of Britney Spears's Dream Within a Dream world tour. The demanding schedule was insane, but it prepped me for the career that never sleeps.
CS: What in particular draws you to the profession?
JT: I'm the perfect match for this profession because of my neurotic obsession with aesthetics.
CS: What are some misconceptions about being a Hollywood stylist?
JT: People think that I'm playing dress-up all day, but I'm actually running a business.
Check out Joey's Fall must haves and more when you read on.
CS: What are some essential pieces every girl should invest in for Fall?
JT: Fall investment pieces: leather pants, Margiela moto flat boots, and anything emerald! It's the color of the season!
CS: What would you say are Ashley's essential closet pieces that she always reaches for?
JT: Ashley's closet go-to is her new Chanel chain purse. Every girl should have one!
CS: Are there any trends she tends to stay away from or is she pretty experimental?
JT: Ashley is super fun to work with because she has such a strong fashion sensibility of her own but isn't afraid to experiment with new brands, style lines, and fabrics.