Who to Follow on Twitter For Fashion Week
Follow For #Fashion: 10 Instagram and Twitter Accounts to Watch!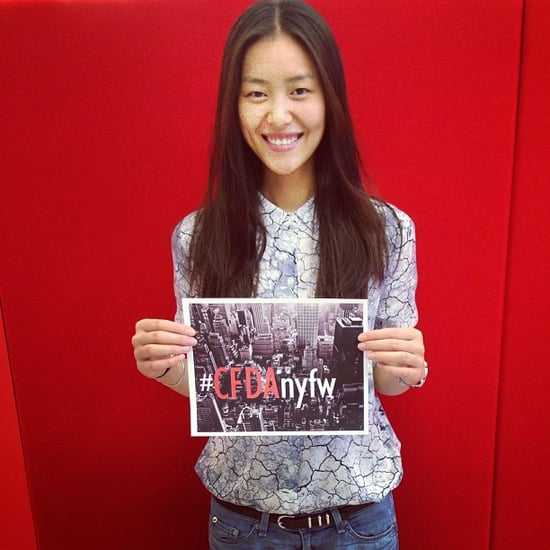 Just because you can't make it to Fashion Week doesn't mean you can't experience it as if you were there. There's no better way to stay up to date with the latest runway moments, star-packed parties, and general fashion free-for-all than by checking your social media feeds. No matter how crowded your Instagram and Twitter streams may be, certain handles always seem to stand out from the crowd once they start snapping and sharing. So who should you follow to get closest to the action? Find out here.
Having already kicked off the week with a hashtag campaign (#PGNYFW) and after launching his Fall ads on Instagram, he definitely has something big in store for us in the coming days.

The Lucky editor never misses an opportunity to snap, and if only for her daily outfits, it'll be worth a follow. Case in point: her Alaïa sandals and Fashion Week-ready pedicure (above).

A "classy" look at all things fashion from the front-row regular.

The digital-savvy designer's been at the front lines of social media season after season (last year's runway was set against a projected Twitter stream). We expect nothing less at this year's show.

This Instagrammer isn't shy when it comes to bringing you along for the ride.

We don't know what she'll say, but we know it'll be good.

We don't know what she'll snap, but we know it'll be bad (and by bad, we mean good!).

They've been gearing up for weeks with designer takeovers and intimate Q&As, and if that's any indication of things to come, consider us hooked!

The street-style star lets us know what she's wearing before we see pictures of her ensembles everywhere else.

Shameless plug, but you'll be glad you listened!