Who Is Kim Kardashian's Stylist?
Kim K and Miley Cyrus's Stylist Spills on How to Get the Celeb Look!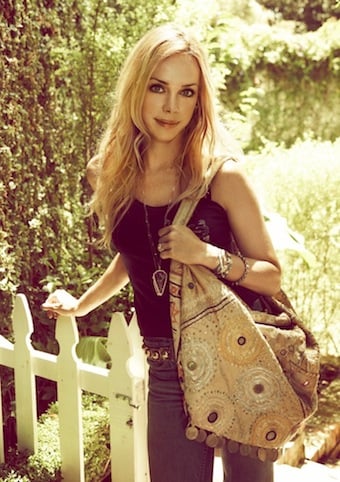 Last week, Kim Kardashian tweeted a photo of her and stylist pal Simone Harouche on the set of a shoot. It turns out Simone actually has a gaggle of fashionable celeb clients; she also currently works with Miley Cyrus and Demi Lovato, and has styled other famous beauties in the past. "I worked with Nicole Richie for five years, and other past clients include Ashley Tisdale, Jennifer Lopez, The Pussycat Dolls, Panic! at the Disco, Nicole Scherzinger, and Avril Lavigne," she said. But Hollywood stylist isn't the only accomplishment on Simone's résumé; she also designs a line of exotic handbags, which naturally has a big celeb following.
So how did Simone get her start in styling in 2002? "I got my start interning for an amazing stylist, Brooke Dulien, and worked with her for about a year. After working with Brooke, I assisted Maryam Malakpour for about a year, and then got my big break working for Christina Aguilera," she spilled. "It was great timing, as as she was about to start promo and press for her album Back to Basics."
To hear more from Simone, including her tips on how to get the celeb look, read more
Once a client hires Simone, here's how she gets the ball rolling: "I try to think about the client's perspective and what they would want, and then I try to embrace it as best I can, but also try to influence and infuse my own perspective and aesthetic," she told us.
But what about noncelebs who can't afford to hire a stylist? Simone has some helpful tips: "It's always important to invest in classics and splurge on accessory trends. It's important to have staples in your closet that never go out of style, like a little black dress, an amazing blazer, a leather jacket, beautiful, sexy heels, etc. So I recommend investing in those items. I don't like to spend lots of money on trendy items that come and go in one season, which is why I advise that you stick to trendy accessories that won't cost you an arm and leg."