Who Is Rachel Bilson's Stylist? (Interview)
Rachel Bilson and Her Stylist Chat Shoe Personalities and Go-To Pieces
Rachel Bilson and her stylist Nicole Chavez have been creating amazing fashion moments together for years. And they also make the perfect pair designing footwear for ShoeMint. During a recent press breakfast at West Hollywood's The London hotel, we got a chance to catch up with the fashionable partners about their shoe personalities and go-to clothing pieces. Of her shoe style, Nicole says, "The crazier the better. Bold colors, feathers. It's the Latin in me." But Rachel is a bit more fickle when it comes to her footwear. "I think I'm all over the place," she told us. "There will be a day where I'm really into something bright and crazy. Or I like a good basic. So it just depends."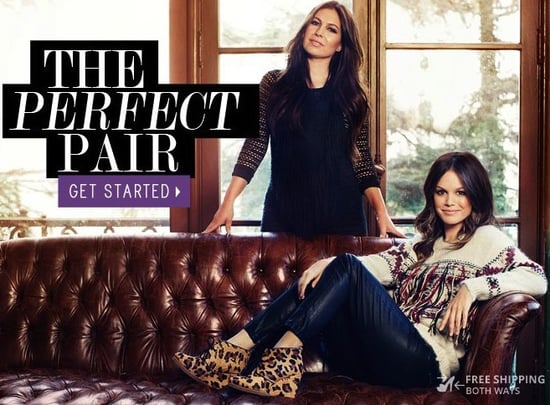 To hear more from Rachel and Nicole, read more
We also asked Rachel about the similarities in style between her and Zoe Hart, her character on Hart of Dixie. "She's a little bit more sophisticated than me, but there's definitely some things where I'm like 'I have that!'" Rachel shared. As for her go-to clothing pieces? She told us she loves basics and good jewels. "I always have my favorite jeans and favorite t-shirt, and then I go from there. If I have a crazy pair of shoes or a really cool purse, I always accessorize. So for me it's start with the basics and then work your way up." If you're not yet a member of ShoeMint, what are you waiting for? Sign up and get spotlight-worthy footwear for just $79.98!