Who Is Shailene Woodley's Stylist?
Chatting Oscars and Fashion With Shailene Woodley's Stylist
With the Oscars coming up this Sunday, The Descendants actress Shailene Woodley and her lookalike stylist Kris Zero (she's also worked with Jessica Chastain and Jennifer Lawrence) are hard at work creating a fabulous red-carpet look just like they did with her sheer lace Valentino stunner for the Directors Guild of America Awards. "There isn't anything we haven't done!" Kris told us. And while Shailene is sadly not nominated, we're sure she'll win in the fashion category. So who is Kris Zero, how did she get her start, and how does she describe Shailene's style? Read our chat to find out!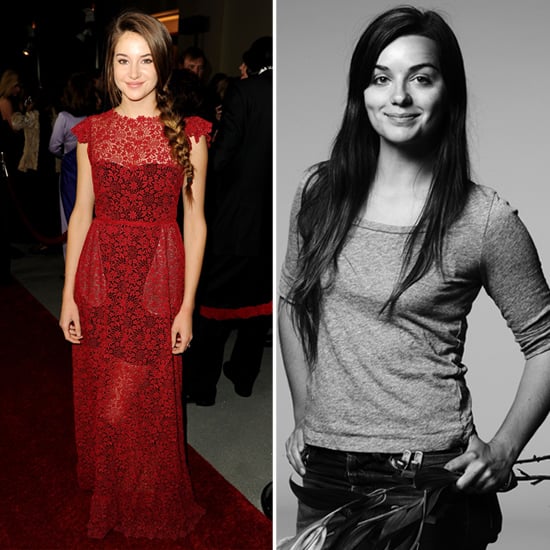 CelebStyle: How did you get into the business of styling?
Kris Zero: Business and styling came at very different times for me! Styling as a kid, my whole family had me plan their looks when we had an outing. They still do. The business part came when I moved to California and worked for myself. I met a very helpful Tom Ford when I got there. Love. Drive. Commitment. Really devoted agents that I love and work with. I call them family.
CS: How did you start styling Shailene?
KZ: My wonderful agents at Starworks Artists have a very good idea about what I want to do, how I like to work. They knew Shai and I would get along, and they were right! We have so much fun. We met around the time of the Toronto Film Festival. We hit it off immediately.
To hear more from Shailene Woodley's stylist, read more.
CS: Describe her style.
KZ: Effortless, chic, fun, and confident. The perfect mix between a supermodel and a girl next door.
CS: How does the process of styling for Oscars go?
KZ: Where do I start? It starts day one. It's all the elements colliding. A culmination of hard work and dreams.
CS: Have you found styling for the Oscars Day totally different than any other event?
KZ: It's different because it's the last carpet. That adds some pressure but makes it that much more fun!