Why Kristen Stewart Doesn't Wear Heels
The Real Reason Kristen Stewart Hates Wearing Heels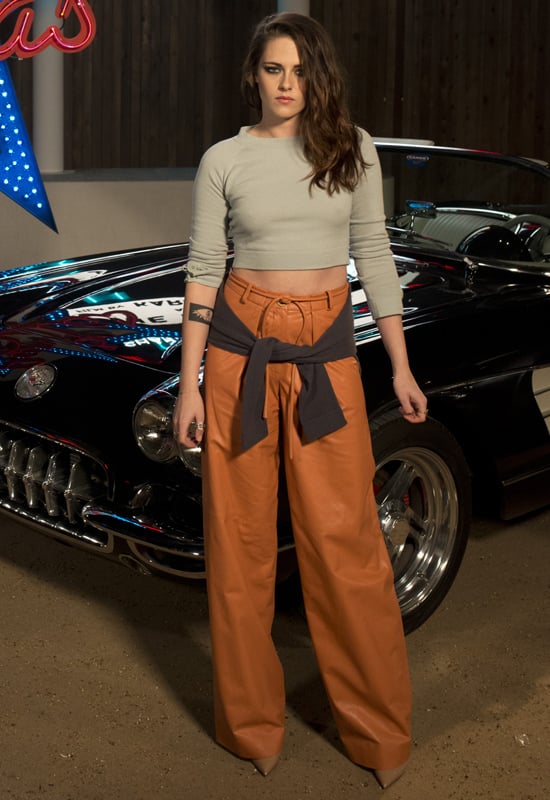 Every week, we bring you the best shoppable fashion and lifestyle stories from the editors at InStyle.com, including Kristen Stewart's heel philosophy.
Kristen Stewart is known for her casual style, both on and off the red carpet. Even though the star favors sporty kicks over sky-high stilettos, every once in a while, she'll throw us all for a loop and rock an amazing pair of heels. But you may not catch her wearing them for long.
"I feel more confident on my feet," she told InStyle.com exclusively at the launch party for Jillian Dempsey Jewelry in LA as to why she prefers sneakers. "Like in a photo, obviously, things look better wearing heels, but in terms of just kicking around and actually like experiencing an entire night, heels limit me." Which is why you'll often catch her doing a quick change from stilettos to flats at some point during an evening out. "I feel I can experience about half of my night that I would be able to experience if I was just wearing shoes and I could run around," she said.
"Literally, these [heels] slow you down. You get about half of your night, and they're just like painful. So I really dig Vans. I just like wearing Vans." So chances are if she's wearing something fancy, we'd bet that she always has a pair of comfy kicks within arm's reach.
Related:
How to Walk in Heels
25 Best Star Beauty Tips
5 Ways to Beat Bad Hair Days