Yigal Azrouel Spring 2012 Interview
Pre-Fashion Week Profile: Yigal Azrouel Shares His FNO Plans, Guilty Pleasures, Plus an Exclusive Sketch!
With just days before Fashion Week, we caught up with the dapper Yigal Azrouel — whose designs have been worn by Rihanna, Olivia Wilde, and Gwyneth Paltrow to name a few — to chat about what he does to stay sane during the madness, his Fashion's Night Out plans, and songs on his playlist. Check out an exclusive sketch from his Cut25 Spring 2012 collection below, then start reading to learn more about the designer.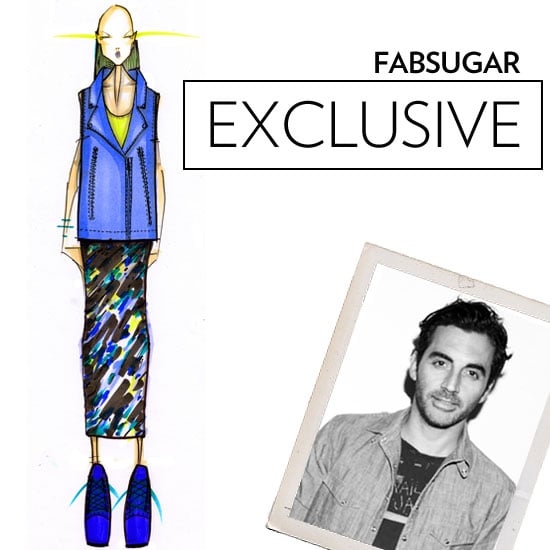 Guilty pleasure during Fashion Week: Massages!
Fashion's Night Out plans: It's the night before my women's show, but I will be at Saks both for Yigal Azrouël and Cut25.
Favorite songs: Hot Chip's "Hand Me Down Your Love", MGMT's "Someone's Missing", and LCD Soundsystem's "Dance Yrself Clean."
Surprises for Spring '12: This is the first time that I am doing three shows so it is quite hectic, but that is what I find the most exhilarating about the whole process and experience. We are also experimenting with a lot of new proportions and playing with a lot of fabric manipulation.
Yigal talks about his favorite model of the moment, his Fall uniform, and post-Fashion Week plans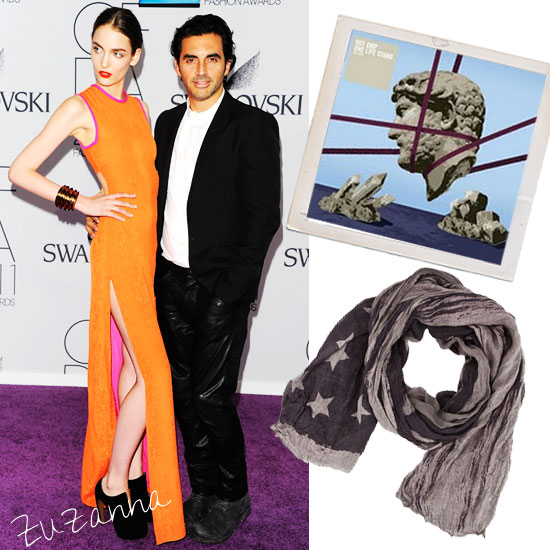 Favorite model of the moment: I took Zuzanna Bijoch to the CFDA Awards recently. We had a great time, and she has great style.
Fall uniform: My cashmere scarf, jeans, my distressed military boots, and a leather bomber.
On celebrating the end of Fashion Week: I'll start thinking about where I am going to unwind next. Hopefully, it is Brazil!