Young Magazine Editors
Kids These Days: Are Editors in Chief Starting to Get Younger?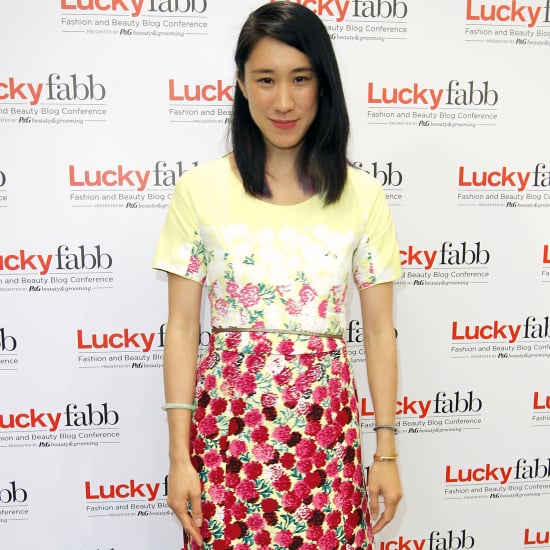 Publications everywhere have been fawning over 33-year-old Eva Chen since she replaced Brandon Holley as editor of Lucky earlier this Summer. What hasn't received as much attention is the second editor in chief who's been replaced with a younger hire since Anna Wintour became the artistic director at Lucky's parent company, Conde Nast.
Late last week, the publisher announced that it would replace Conde Nast Traveler editor Klara Glowczewska, who'd been in control of the magazine since 2005, with Pilar Guzman, the 43-year-old former editor of Martha Stewart Living. The switch brings Guzman back to the Conde Nast family. In 2005, when she was only 35, Guzman was named editor of Conde's now-defunct parenting magazine Cookie.
An unnamed Conde Nast editor told WWD that Glowczewska might have been fired because she "didn't fit with the mold of the new, millennial Conde Nast." And while Guzman isn't the youngest editor of the company's stable, she's certainly younger than many. The average age of a Conde Nast editor is nearly 50. (Graydon Carter of Vanity Fair is the company's eldest editor at 64. Wintour, at 63, isn't far behind.)
Chen, meanwhile, is the youngest of the bunch, and the company has recently appointed some other young editors. Scott Dadich, 36, was named editor of Wired last November. Keija Minor, the company's first and only black editor in chief, assumed control of Brides last September at age 40.
The shift toward younger editors seems representative of a new direction for the company, which recently debuted major online overhauls of both Lucky and Bon Appetit and formally launched a digital video network earlier this year. But the fact is, as long as there have been magazines, there have been young editors. Below, we track some of the youngest editors at our favorite style magazines.
Jane Pratt
Jane Pratt became the editor in chief of the now-revered and defunct teen magazine Sassy in 1988, when she was just 24 years old. She exited Sassy in 1994 and founded Jane but left that publication in 2005.
Atoosa Rubinstein
Atoosa Rubenstein was a 28-year-old Cosmopolitan staffer when she was asked to pitch an idea for a teen magazine to the executives at Hearst in 1999. She presented the idea for CosmoGirl! two days later and was offered a job as its editor on the spot.
Ariel Foxman
Ariel Foxman was only 29 when Conde Nast poached him from InStyle to head the men's lifestyle magazine Cargo. He came back to InStyle as managing editor in 2008 at the still-young age of 34.
Amy Astley
Amy Astley became Vogue's beauty director when she was just 26 years old. Nine years later, when she was 35, she was appointed editor in chief of Teen Vogue.
Kate Betts
Kate Betts worked as Vogue's fashion news director and was widely seen as Anna Wintour's successor. But in 2000 — when Betts was 36 — she left the magazine to become editor in chief of Harper's Bazaar.