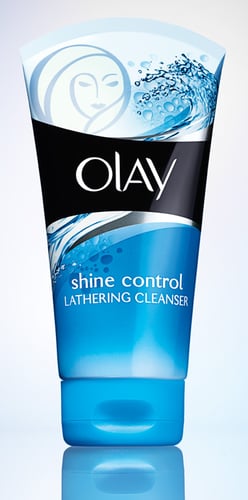 Nothing's worse than getting tagged in an otherwise fabulous picture and your forehead is so shiny it makes you squint. So what's a Facebook-savvy girl to do?
Step one: Detag the pic ASAP.
Step two: Immediately run to the store and pick up Olay Shine Control Lathering Cleanser. How does it help? Olay Shine Control Lathering Cleanser deep cleans to purify skin with the cleansing power of a mask, removing two times more dirt and makeup than basic cleansing, leaving you SHINE-FREE!
Step three: Tell your friends to upload away.
Step four: Enjoy the picture tagging (fearlessly).