Zanna Roberts Rassi Interview
Inside One Stylish Editor's Fashion Week Prep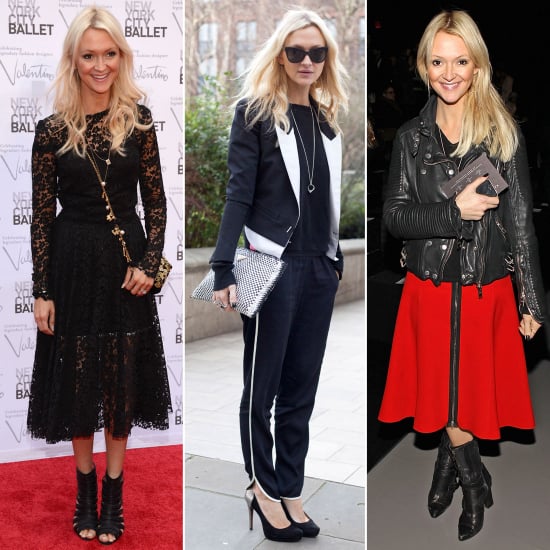 You can add style ambassador to Zanna Roberts Rassi's already-impressive list of accolades. The Marie Claire fashion editor, Today show and E! News contributor, and stylist is now Boden's new style consultant — a natural fit for Zanna, who has the outfit instincts that have made her a street-style favorite at Fashion Week. So, naturally, when we joined Zanna to celebrate her new gig for Boden, the conversation turned to the tents and just how she manages to find the wow factor in every ensemble.
POPSUGAR: Tell me about your role with a classic brand like Boden — you're known for such a great aesthetic, and obviously have a way with mixing the trends.
Zanna Roberts Rassi: Boden I've known for so many years in England, I didn't realize it had such a huge presence here in the US. Now working with the team and really getting to know the collection, it's so much fun. The way you're talking about street style, this is the perfect collection to do that with. All about separates, all about mixing and matching. From the plaid pants to the striped sweaters worn with them. I had so much fun.
PS: What are your must-have pieces from the Fall collection?
ZRR: The shoes. The fair isle sweaters. It's got that quirkiness to it and that effortless that I really like — how I want to dress all the time. The cashmeres are adorable . . . The plaid pants.
To see Zanna mix and match Boden's Fall pieces — plus, shop them for yourself! — and get her advice (some practical stuff here, people!) on getting dressed for Fashion Week, keep reading.
PS: Is your look Boden?
ZRR: Yeah. These are my favorite things on the planet, the polka-dot desert boots. Aren't they adorable?
PS: What are some of your other favorite brands that we wouldn't necessarily expect you to love?
ZRR: What else do I like? I think Zara's so good at trends but also quality. It's not going to fall apart after two wears, especially their knits. I'm a big fan of Theory. Basics but their white shirts, their cool leather pieces are exceptional. So, so good. You know who surprises me sometimes with some of their apparel? Victoria's Secret. The white button-down, the silk two-pocket — amazing!
PS: Do you have a favorite Fashion Week styling strategy?
ZRR: To figure out a Fashion Week wardrobe, it usually takes a couple of days. I wish I could say I picked one trend and just went with it. I don't. I do realize my style is pretty tailored with a little bit of boy in it.
PS: Do you plan outfits going into the week? Do you know exactly what you're wearing?
ZRR: I plan the week before and I'll literally try them all on. I'll go far as to photograph them so I don't forget and literally leave them out. There's no other way. I used to be able to wing it, but now because I'm doing shows and E! News stuff, you have to change three times a day.
PS: What happens if it rains? Is there a contingency plan?
ZRR: Nah, just wear what you were going to wear and then bring an umbrella. It's fine. Although the storm got us last time, didn't it? That was awful. It's quite interesting to see what people pull out with those days — and I always love what everyone wears on a Sunday. Sunday is my favorite day of Fashion Week because everyone really dresses down.
Editor's Note: Think Zanna's dress is adorable? You can shop that, too — Boden Boulevard tunic dress ($148).
Event photo courtesy of Hannah Weil