Zimmermann Flagship Boutique in SoHo New York
Nicky Zimmermann Is Amazed by New Yorkers' Layering Abilities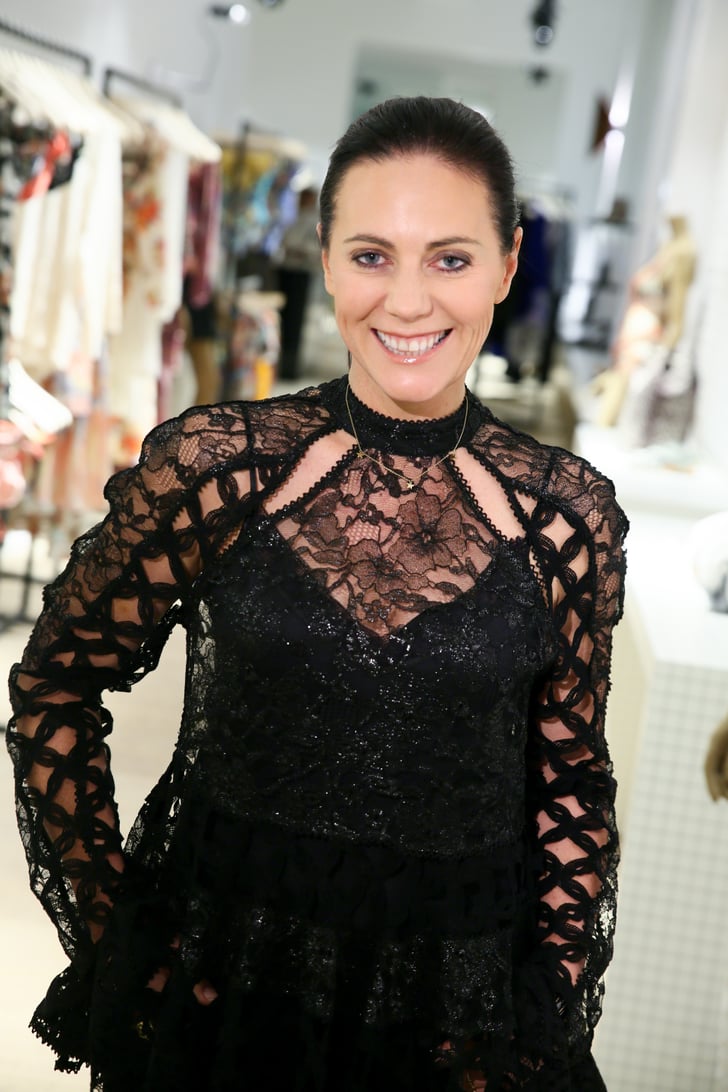 With temperatures dropping into the 30s in NYC, you might expect bikinis to come off the shopping list for most girls. But turns out, it's the swimwear and sweet dresses that're really moving in Nicky Zimmermann's new flagship boutique on Mercer. "I've been watching the customers, and their comments are that they can get a swimsuit, but they can get a little dress or a printed pant, and it's very resort, but they can still walk around in New York in August in it," Zimmermann told POPSUGAR at the party for her new store.
And who better to understand the need for a beach getaway in December than a native Australian? But when it came to any difference between the chic girls of NYC and the laid-back girls of Sydney, she demurred. "I believe that [the NYC customer] is the same girl that we sell to in Sydney. I really don't think they're any different. They dress the same, they like the same things, they are in completely different countries, but they're just very much into the same thing."
And that means the sweetly feminine designs that Zimmermann is known for! And if you think that the Spring and Resort pieces are only for holidays away, think again and take a styling tip from the recent shoppers in the new flagship. "I'm watching girls try on little strapless dresses and wearing tights and black boots and a coat over it. . . . Because, here, everywhere you go, you're boiling hot once you're inside!" the designer said. So, there you go. Layer your Summer dresses over tights and boots (and, might we add, a turtleneck), throw on a coat, and you're ready to go. Visit the Zimmermann boutique if you are in NYC at 55 Mercer St.