Zoe Kravitz's T by Alexander Wang Ads Revealed
Zoe Kravitz's T by Alexander Wang Ads Revealed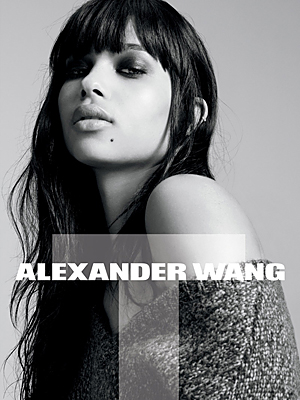 We're thrilled to present our favorite InStyle story here on Fab!
We're loving Zoe Kravitz's new ad campaign for Alexander Wang's T collection, a line of super-soft, super-cool knits, in which the actress shows off Wang's seriously wearable collection with a little help from model Max Motto. The ads are only being postered on New York City streets, so check out the rest of them in the gallery.
— Rachel Jacoby
For more fashion, beauty, and style buzz you need to know, read What's Right Now! at InStyle.com.