For someone with such a distinct sense of style (and one that's pretty universally flattering), it's a sheer wonder that Zooey Deschanel [1] has gone this long in her diverse career without creating her own clothing line. Thank goodness Tommy Hilfiger got involved.
The designer teamed up with the New Girl star to produce her very first capsule collection, "To Tommy, From Zooey." The collaboration — which features 16 dresses from $98 to $199 and a selection of jewelry and handbags — perfectly combines Deschanel's retro-girly sensibility with the Hilfiger heritage palette of reds, whites, and blues.
"I am a fashion fanatic, and I am always looking for new ways to incorporate vintage, feminine pieces into my own wardrobe," she said. "Tommy and I share many of the same inspirations — old-school music, classic films, and old Hollywood icons — and his guidance during the design process helped to put a really unique twist on each piece."
Another unique twist? The star coined the term "modical" to describe the lineup of all-American nautical touches with crisp, mod shapes that channel the 1960s. Think flirty fabrics and short hems made famous by Twiggy and the graphic impact of colorblock prints.
The collection, which launched today, is available online and at Macy's and select Tommy Hilfiger stores. See every look from the campaign, and then shop your favorites, below!
To Tommy, From Zooey Campaign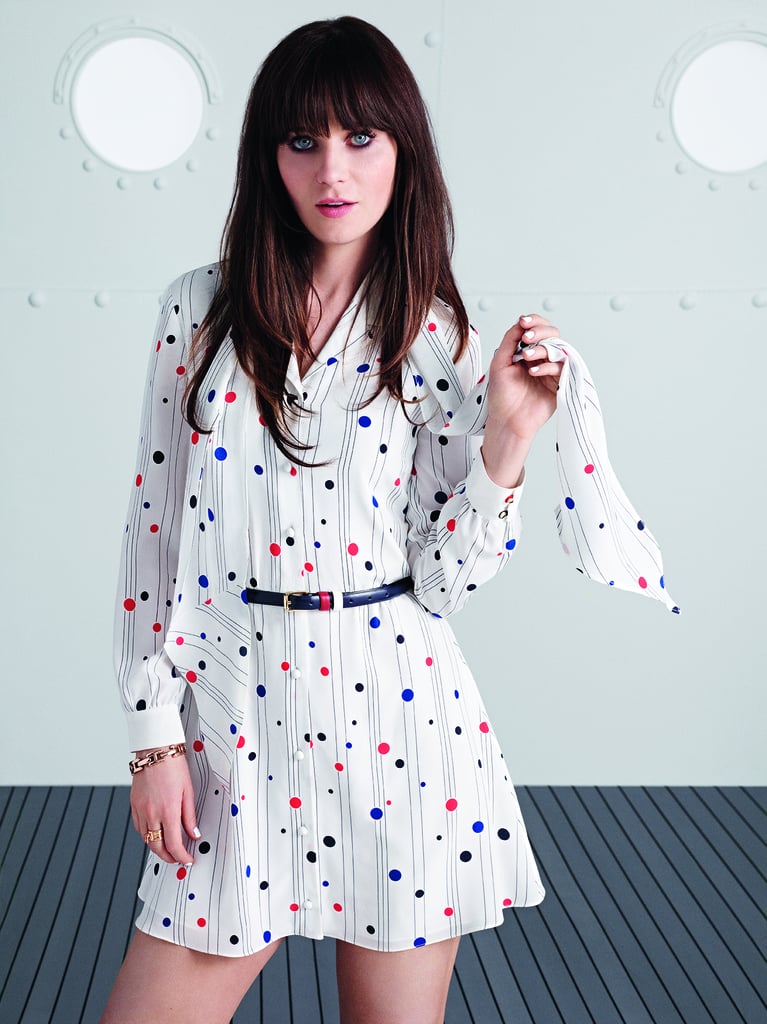 Blouse Dress [2] ($170)
To Tommy, From Zooey Campaign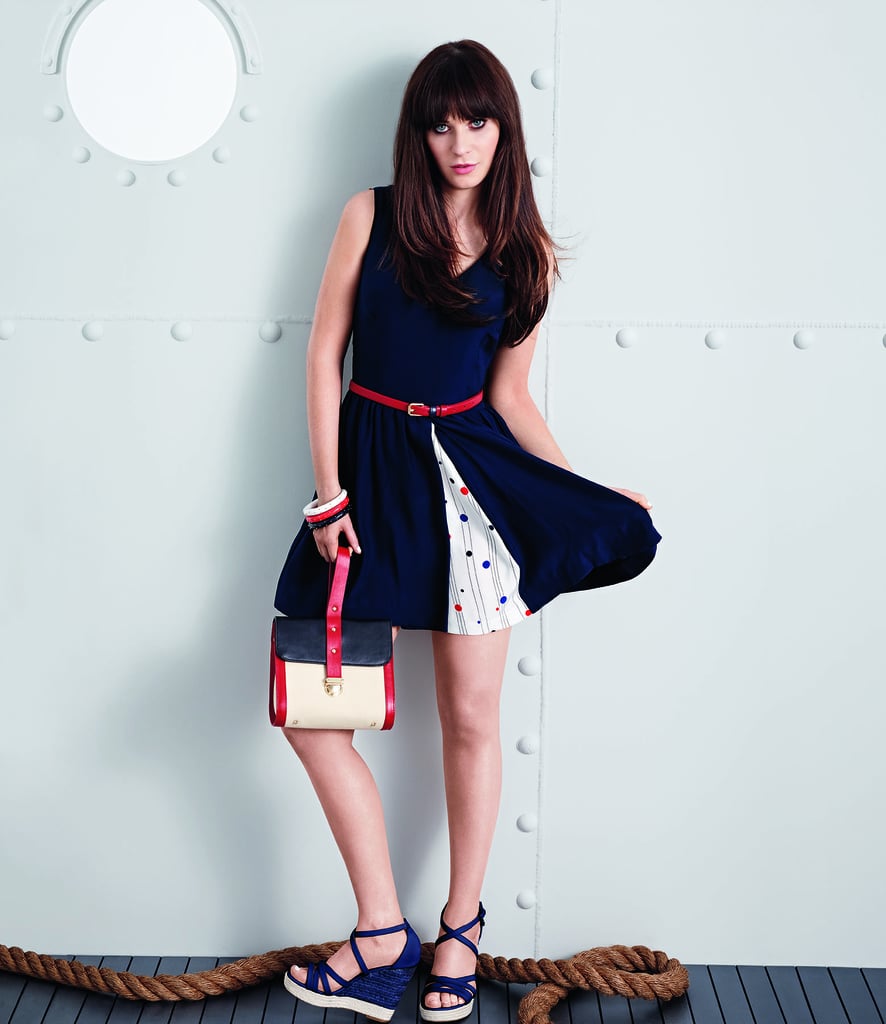 Stripe Pleated Dress [3] ($130)
To Tommy, From Zooey Campaign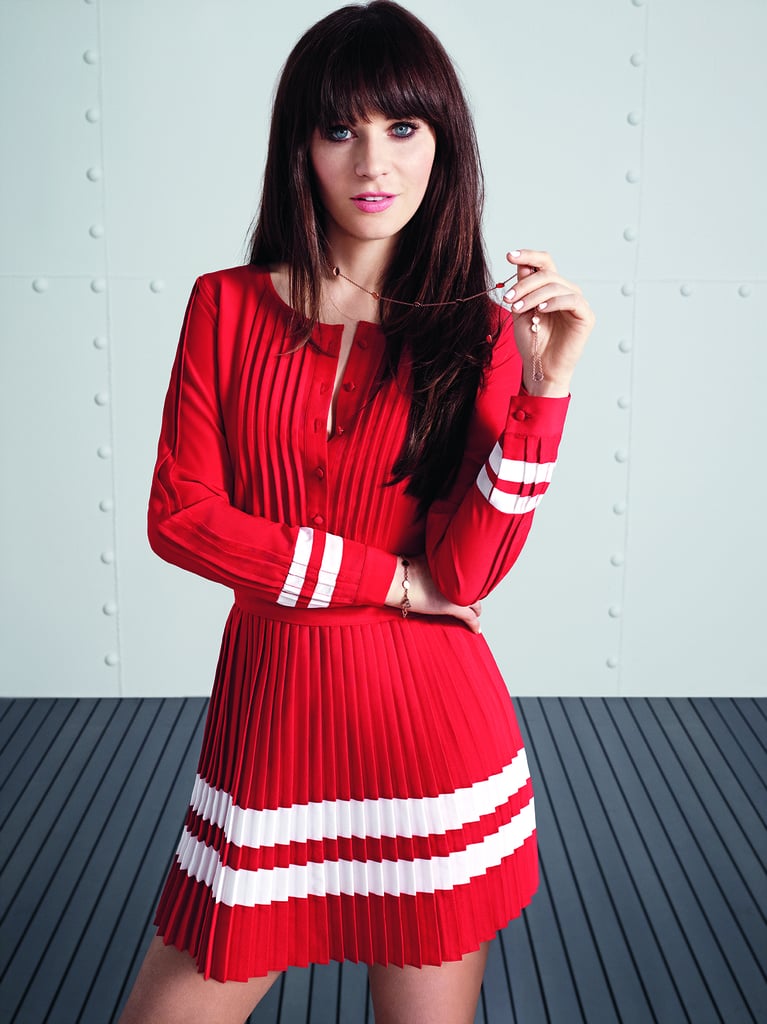 Pleated Dress [4] ($170)
To Tommy, From Zooey Campaign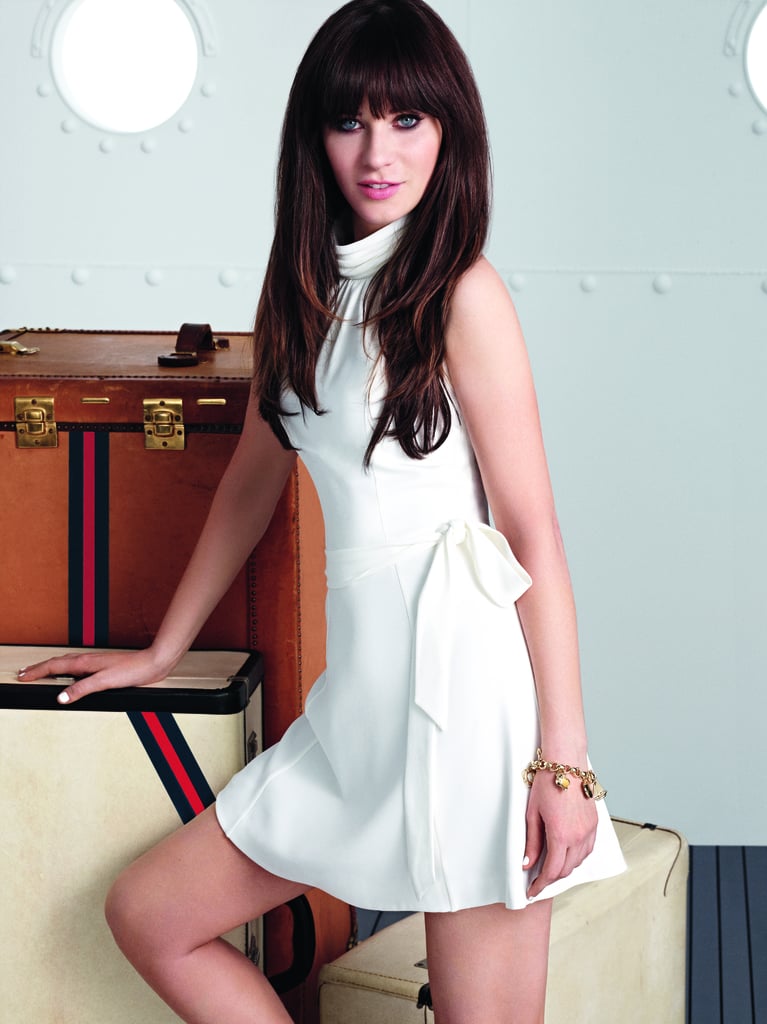 Cowl Neck Dress [5] ($150)
To Tommy, From Zooey Campaign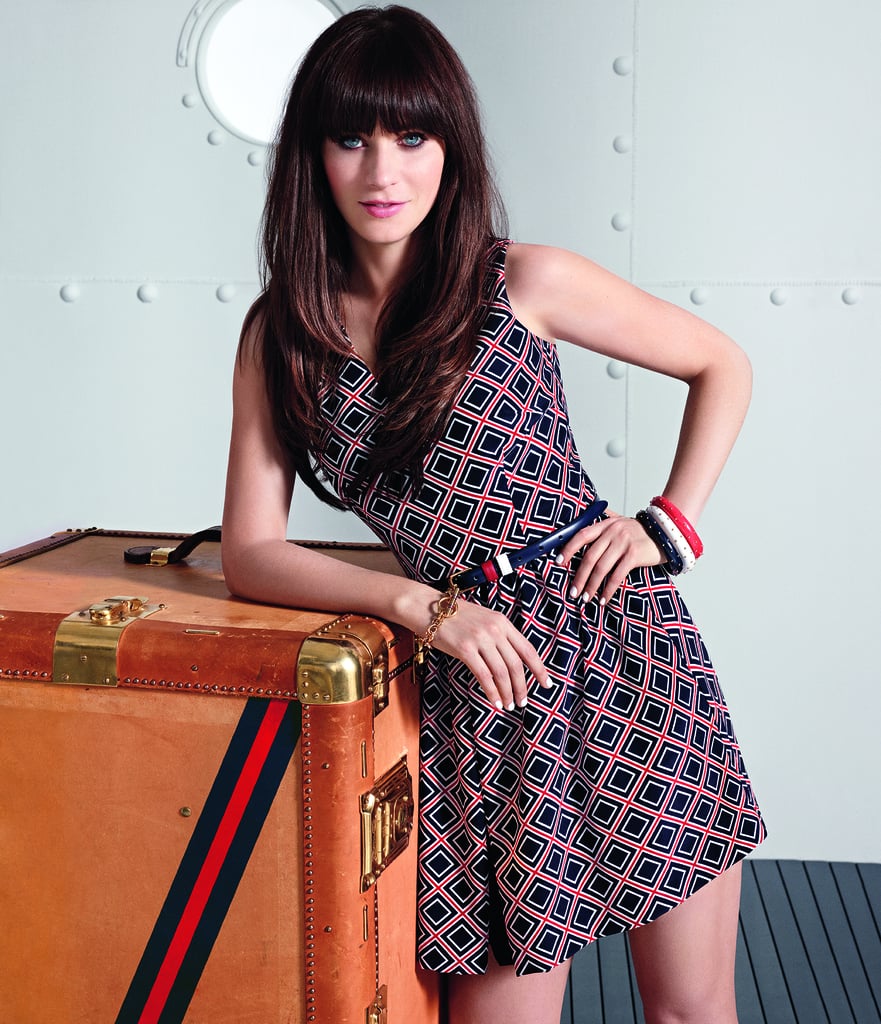 Diamond Pleat Dress [6] ($150)
To Tommy, From Zooey Campaign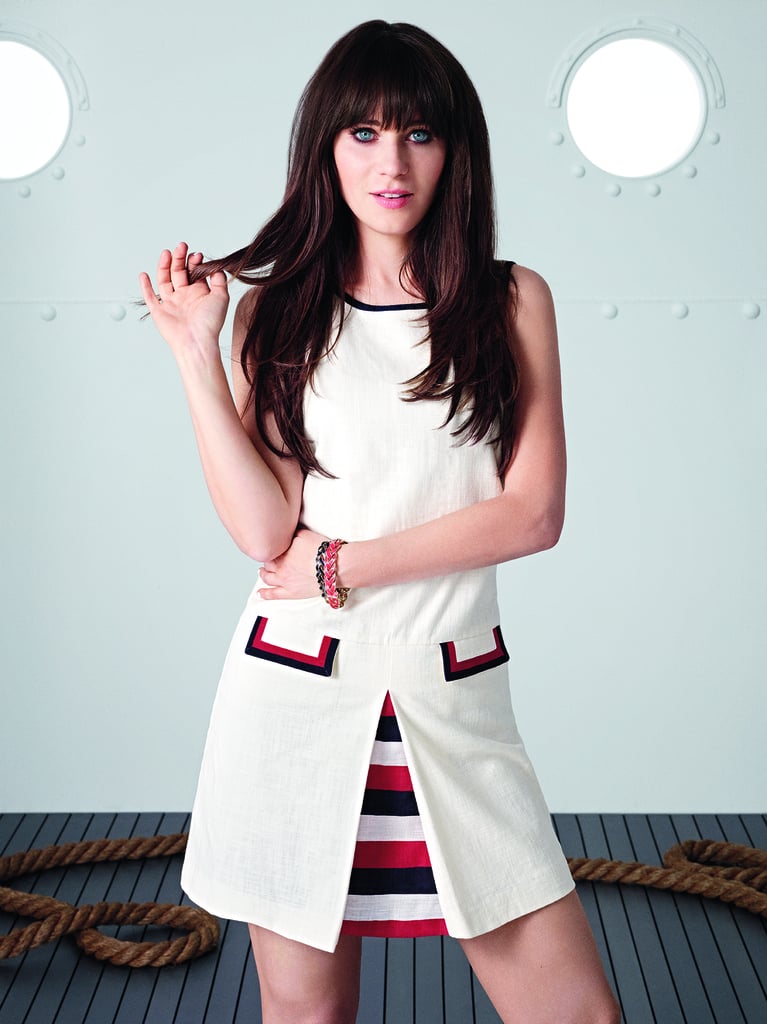 Drop Waisted Box Pleat Dress [7] ($150)
To Tommy, From Zooey Campaign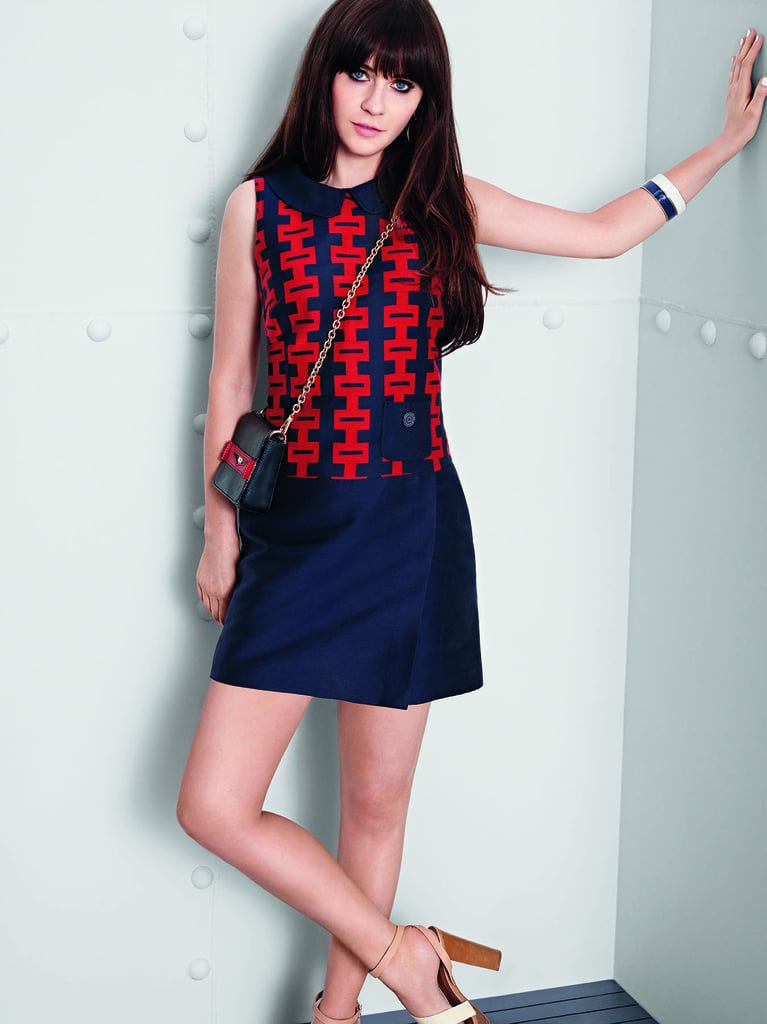 Geo Print Shift Dress [8] ($150)
To Tommy, From Zooey Campaign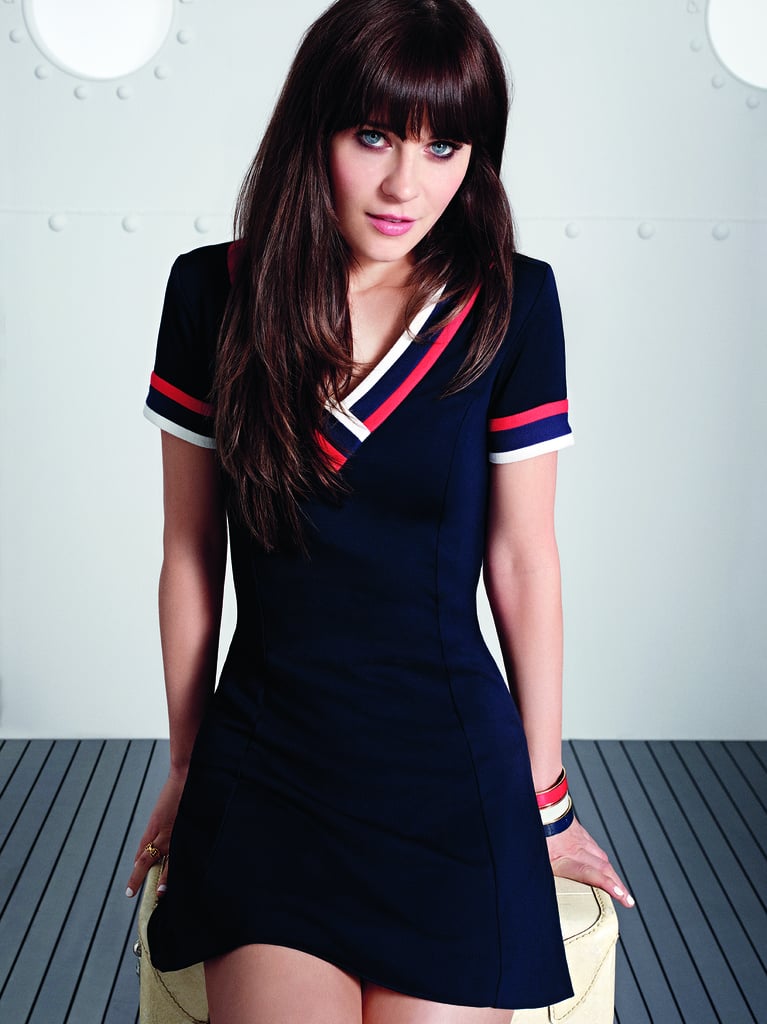 V-Neck Dress [9] ($150)
To Tommy, From Zooey Campaign
Tennis Dress [10] ($130)
To Tommy, From Zooey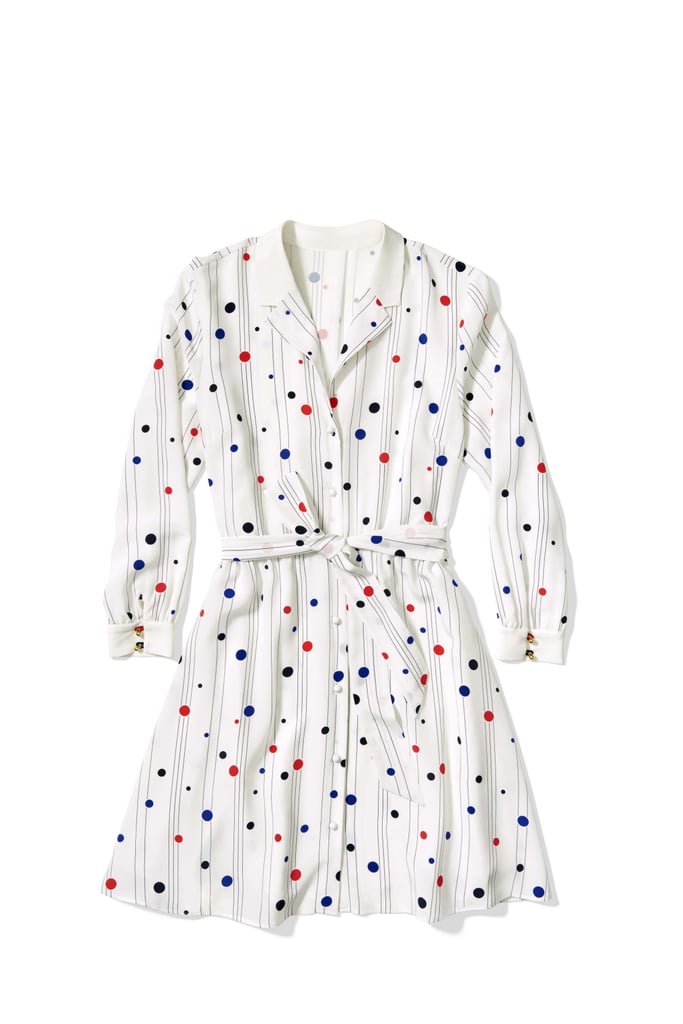 Blouse Dress [11] ($170)
To Tommy, From Zooey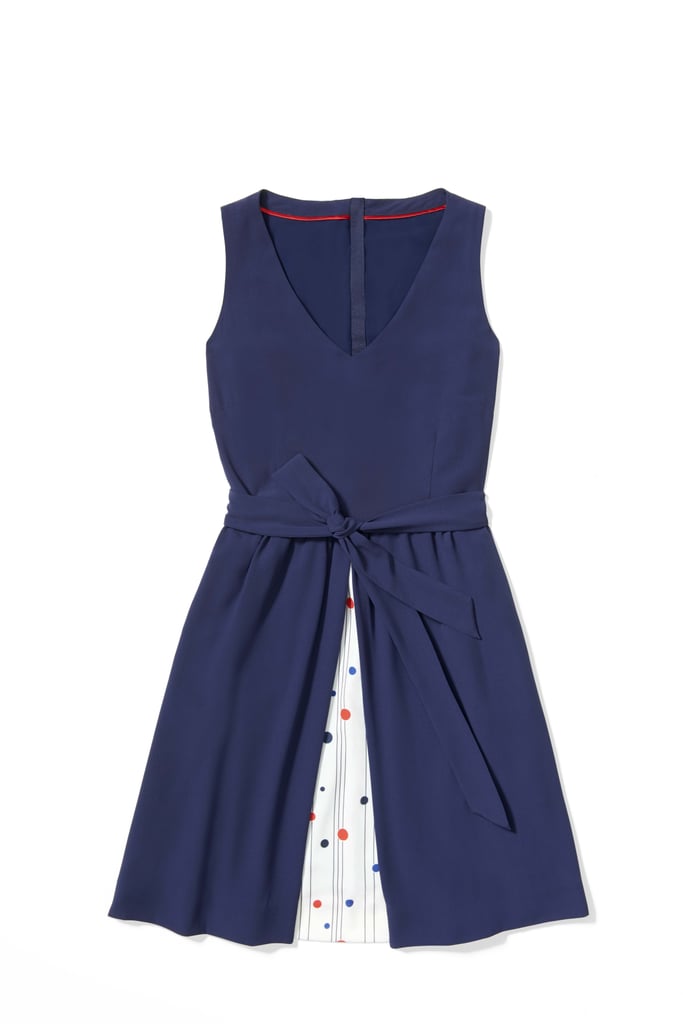 Stripe Pleated Dress [12] ($130)
To Tommy, From Zooey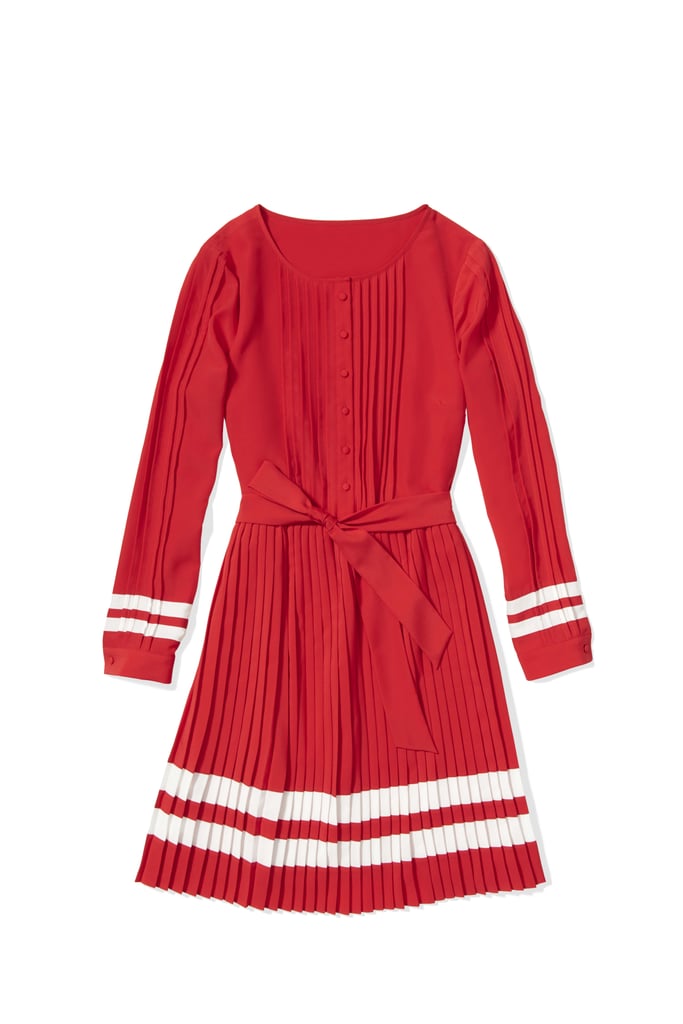 Pleated Dress [13] ($170)
To Tommy, From Zooey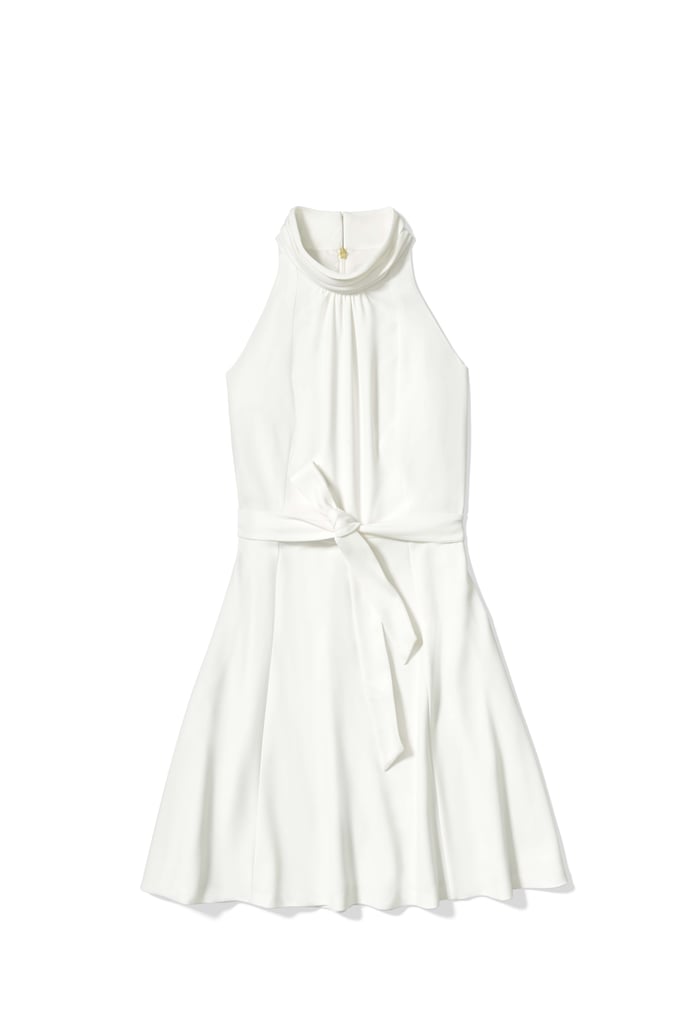 Cowl Neck Dress [14] ($150)
To Tommy, From Zooey
Diamond Pleat Dress [15] ($150)
To Tommy, From Zooey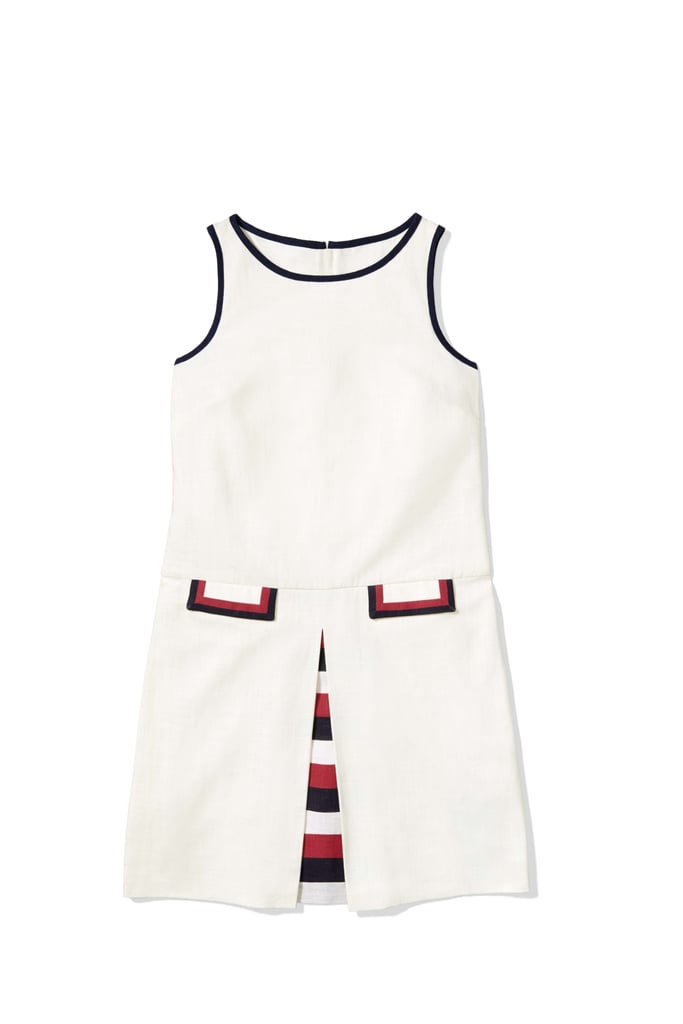 Drop Waisted Box Pleat Dress [16] ($150)
To Tommy, From Zooey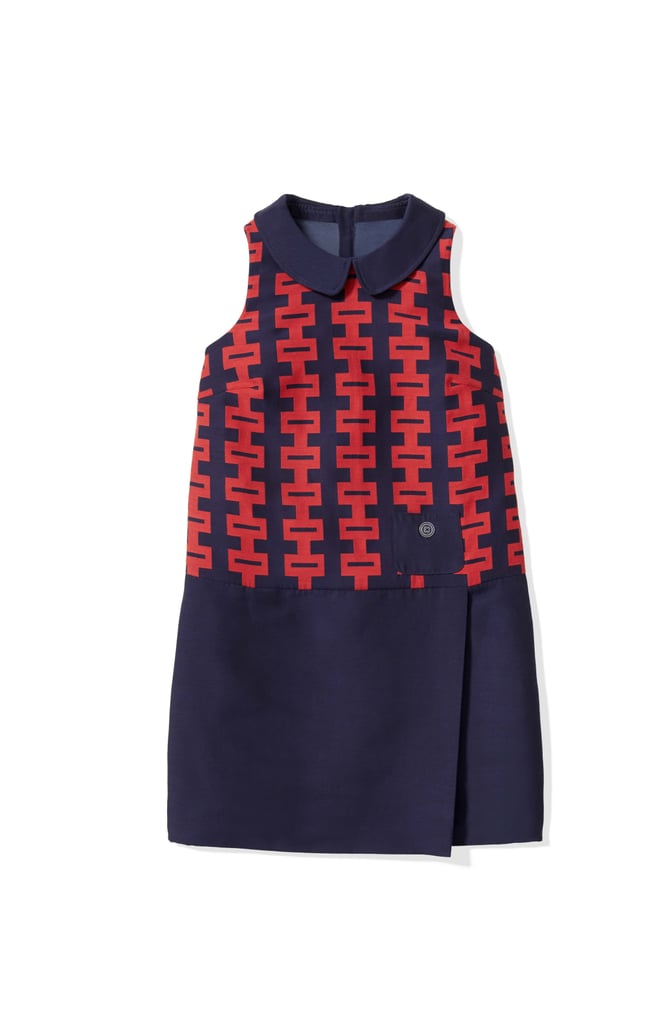 Geo Print Shift Dress [17] ($150)
To Tommy, From Zooey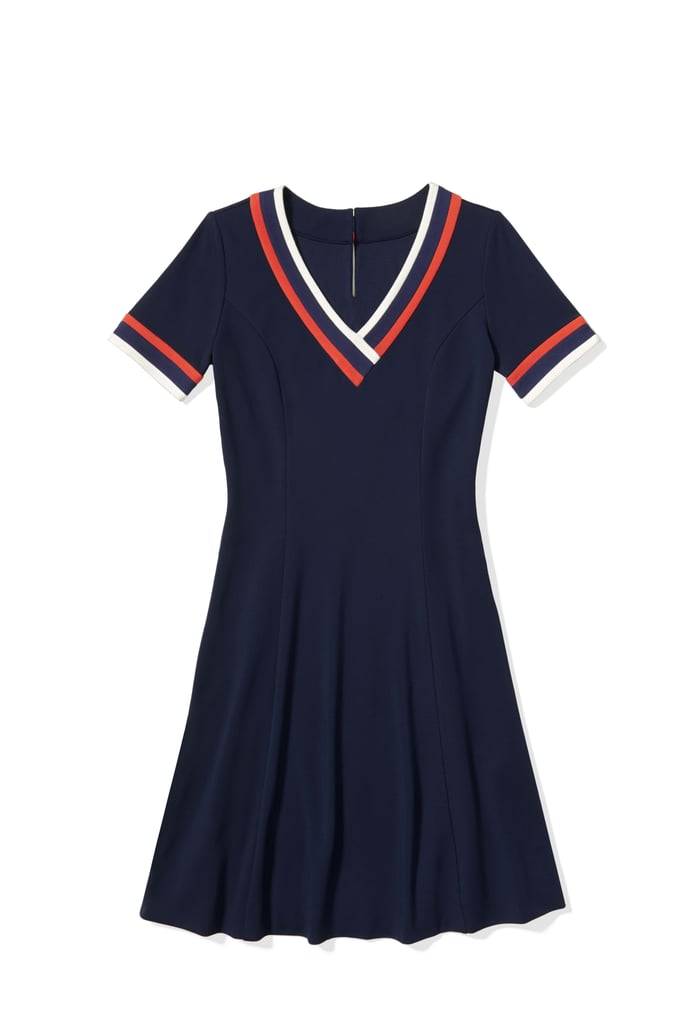 V-Neck Dress [18] ($150)
To Tommy, From Zooey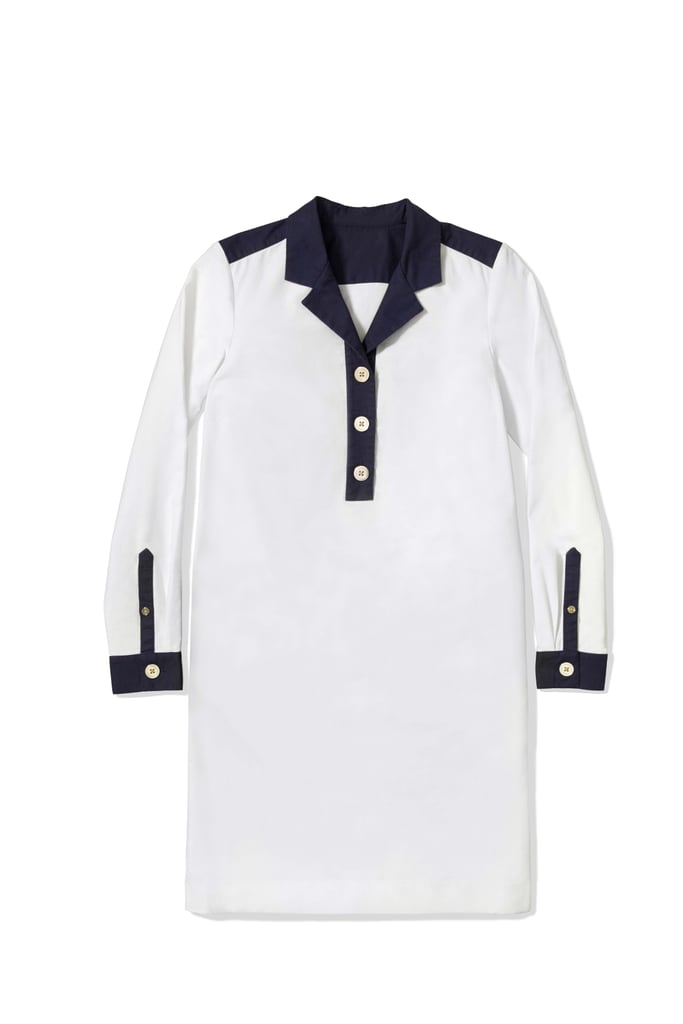 Painter Dress [19] ($130)
To Tommy, From Zooey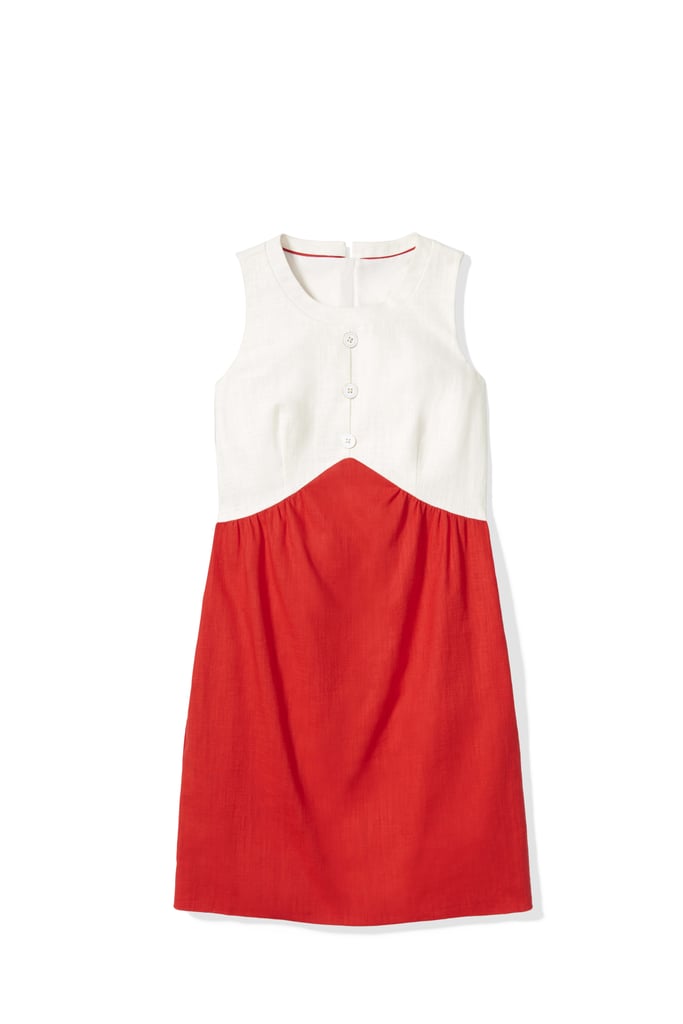 Colorblock Dress [20] ($150)
To Tommy, From Zooey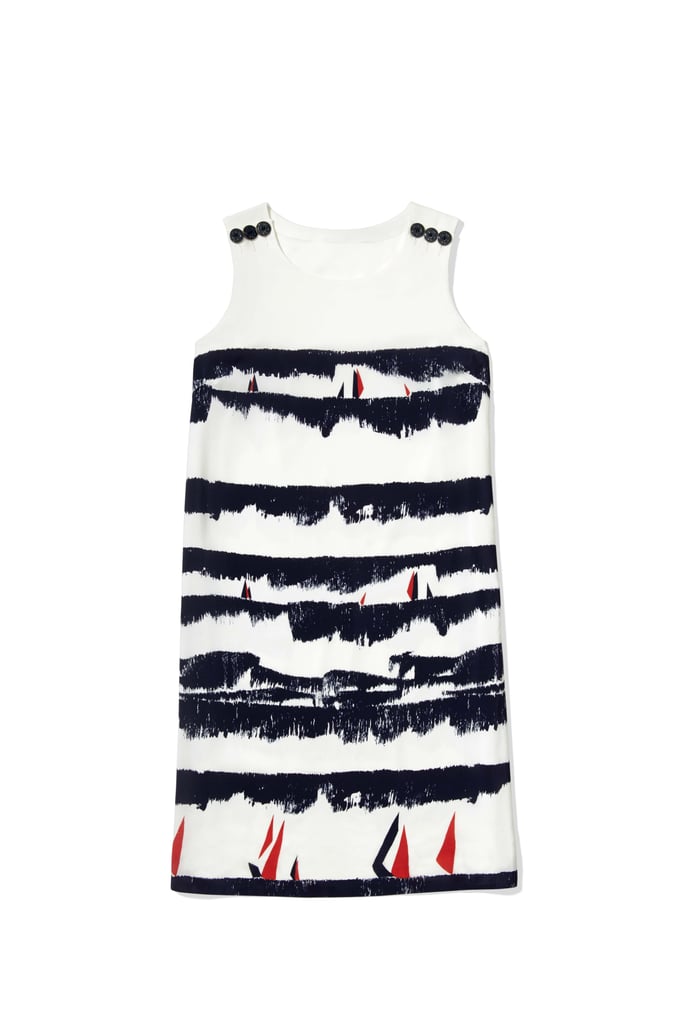 Sail Printed Shift Dress [21] ($170)
To Tommy, From Zooey
Button Loop Shift Dress [22] ($150)
To Tommy, From Zooey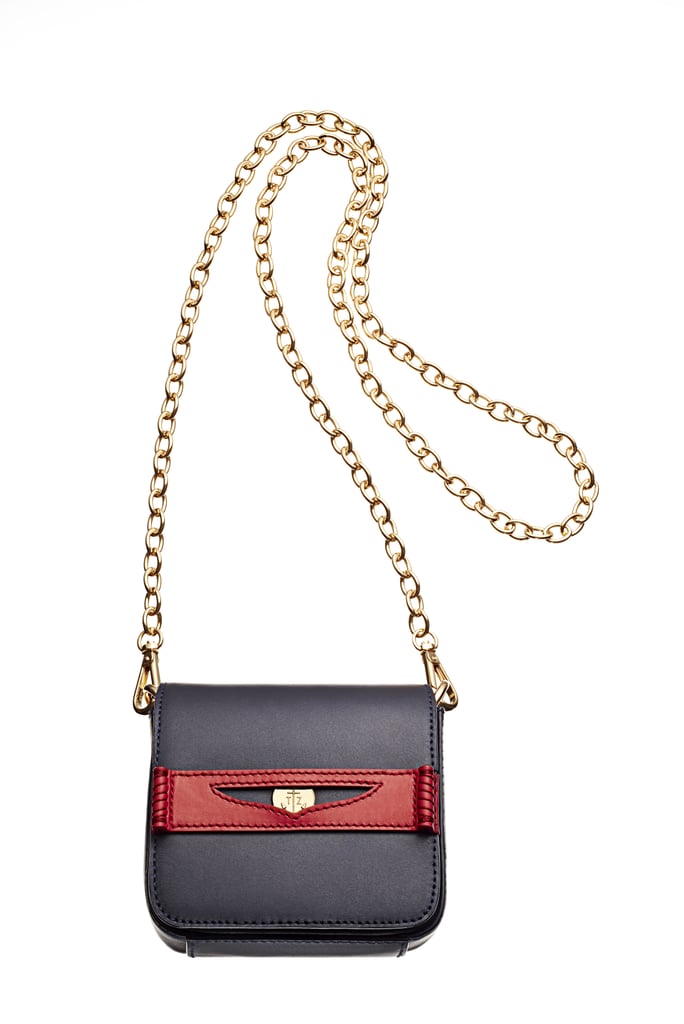 Penny Purse [23] ($100)
To Tommy, From Zooey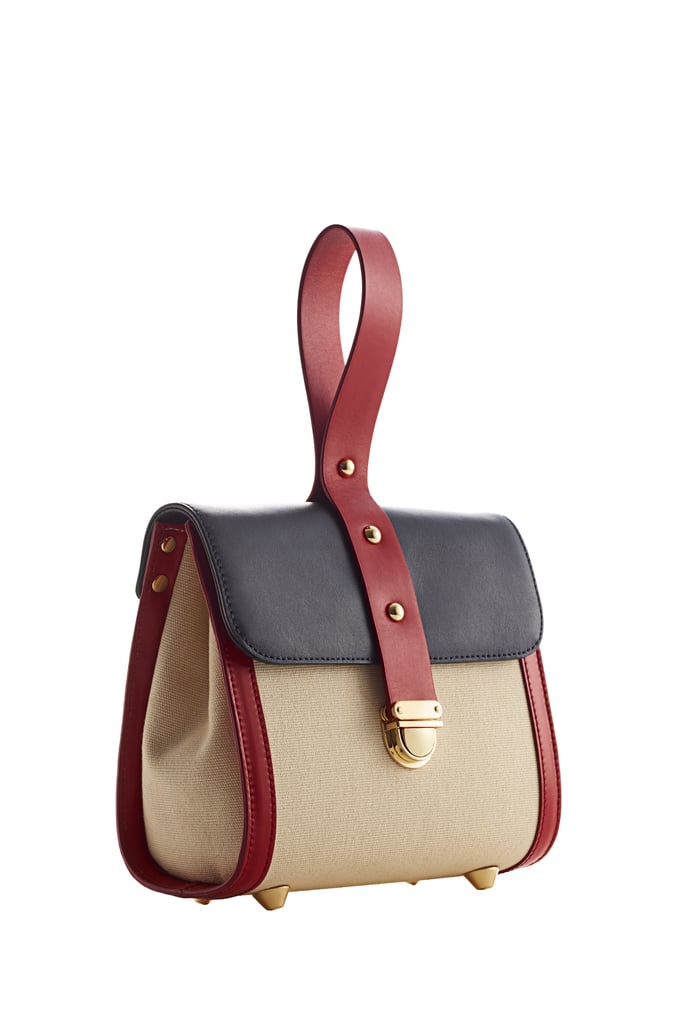 Handle Purse [24] ($119)
To Tommy, From Zooey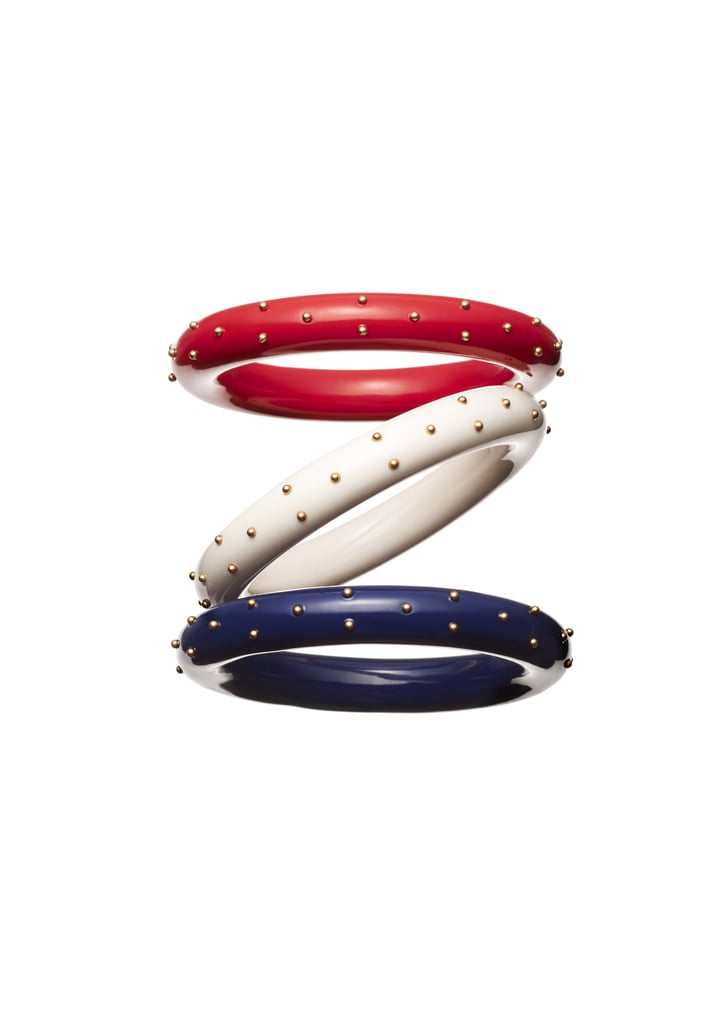 Resin Bangle [25] ($35)
To Tommy, From Zooey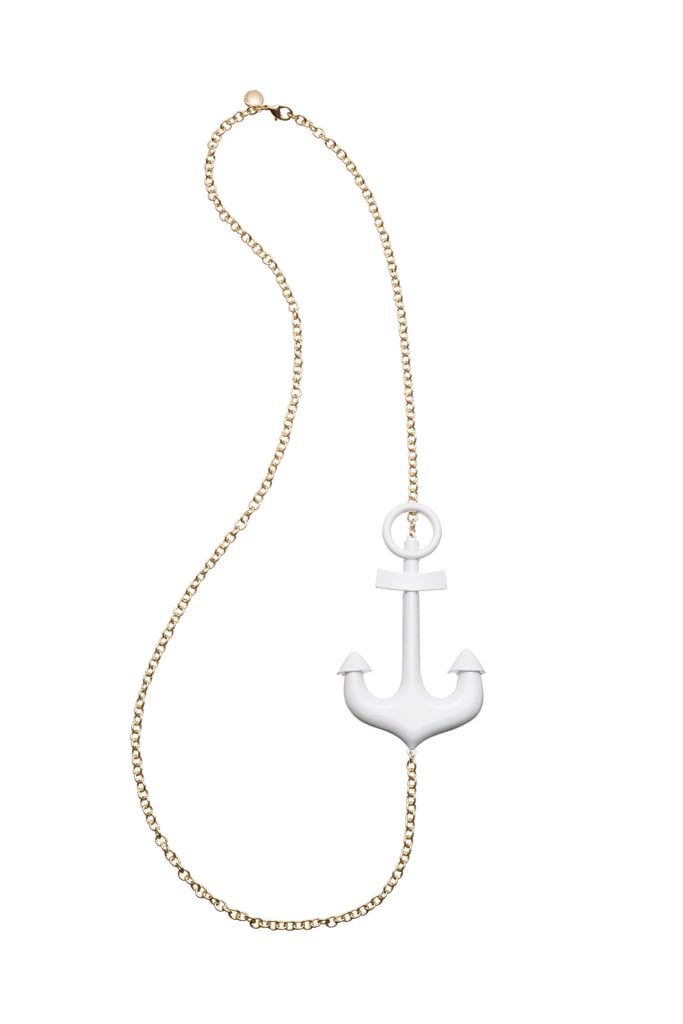 Anchor Necklace [26] ($39)
To Tommy, From Zooey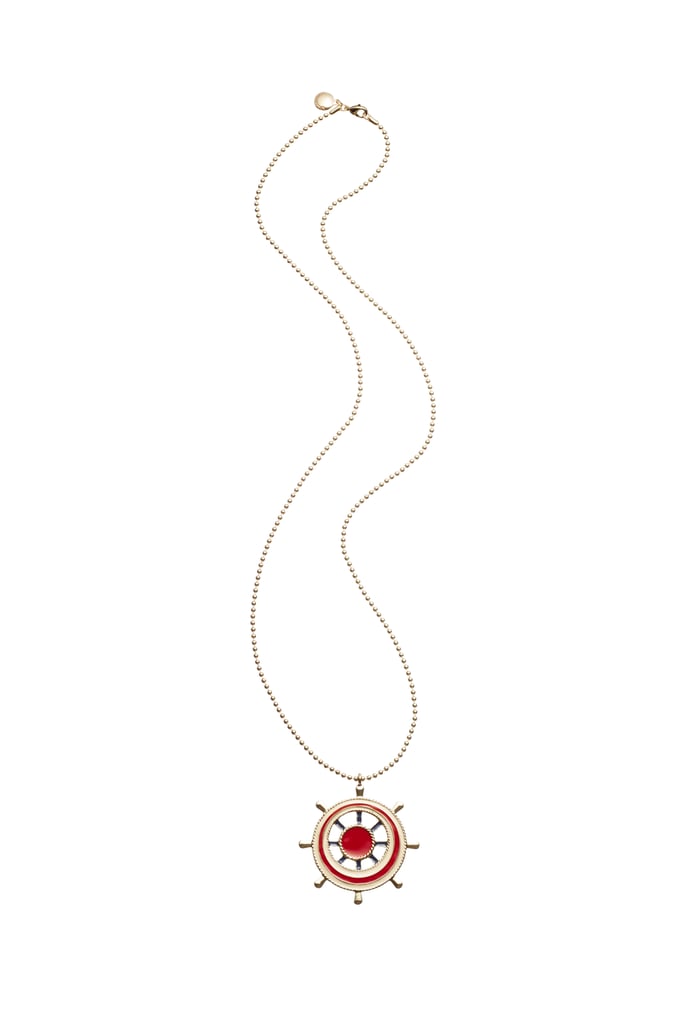 Wheel Pendant [27] ($39)
To Tommy, From Zooey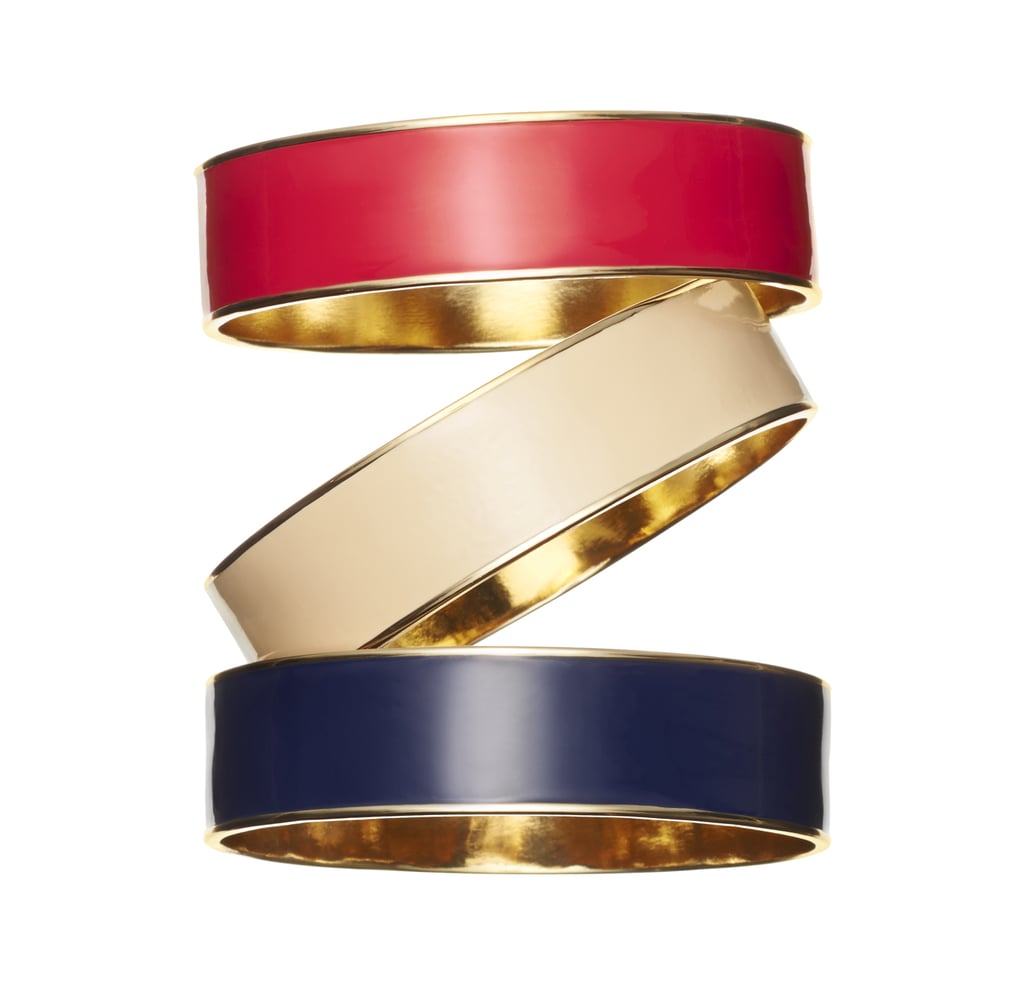 Enamel Bangle [28] ($45)
To Tommy, From Zooey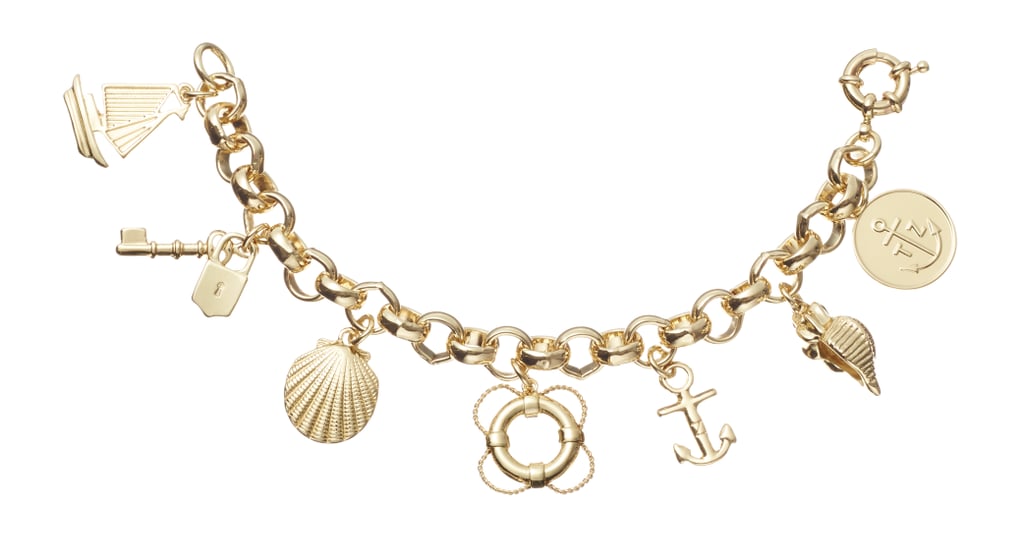 Charm Bracelet [29] ($45)
To Tommy, From Zooey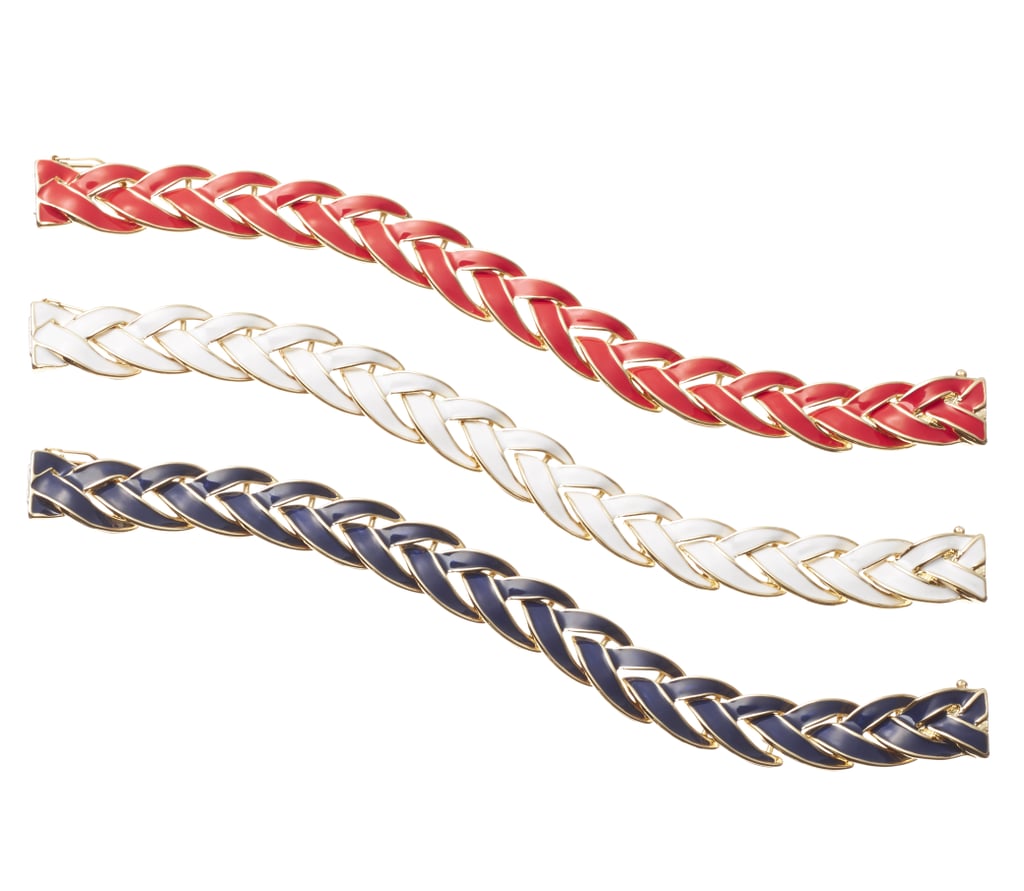 Enamel Braid Bracelet [30] ($49)
To Tommy, From Zooey Sketch
Source: Twitter user tommyhilfiger [31]