Zuhair Murad Interview on Kristen Stewart & Jennifer Lopez
What's It Like to Make a Couture Gown (and Dress Kristen Stewart)?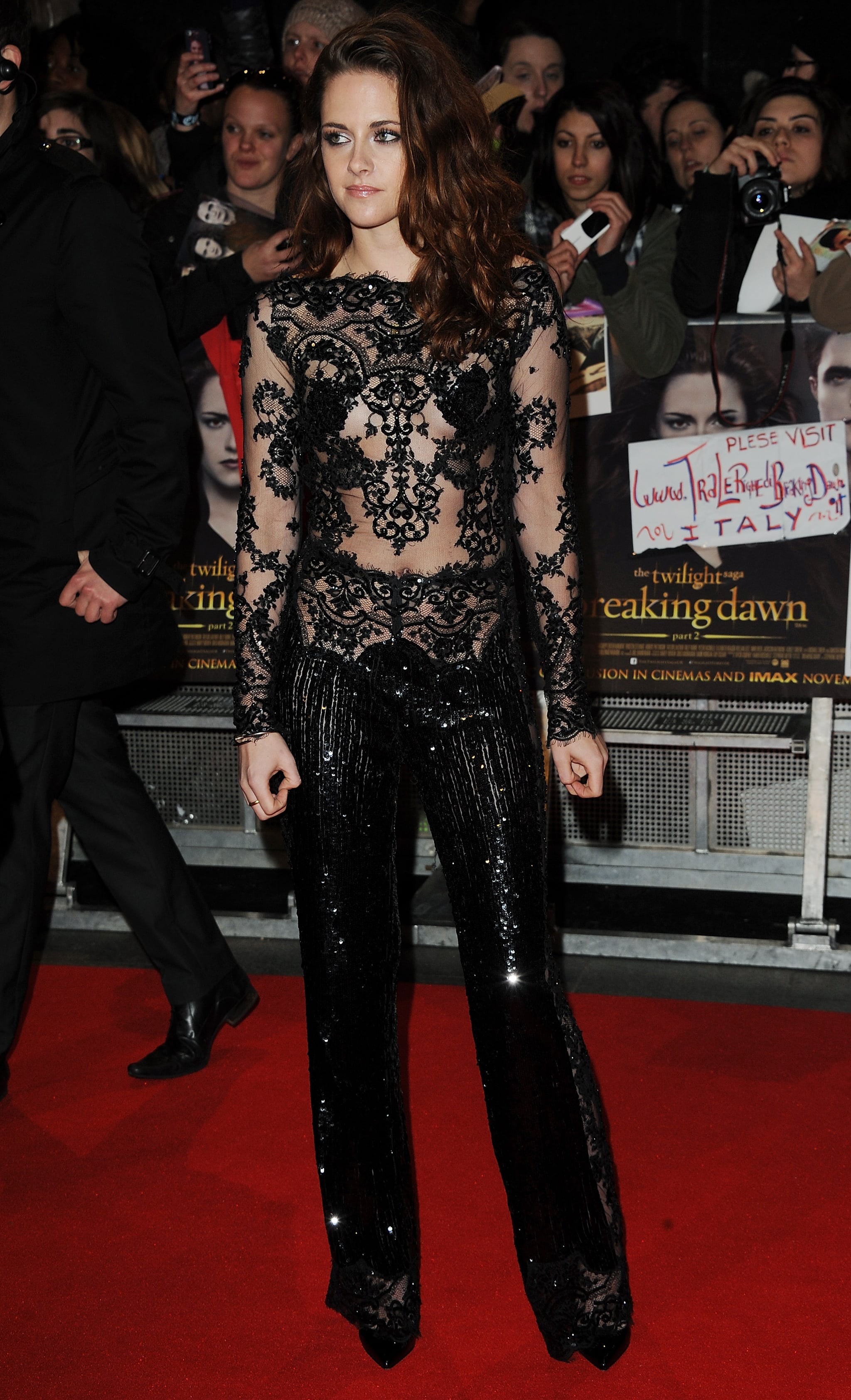 Zuhair Murad's gorgeous creations have been on our radar for awhile now, and while he might've had big red carpet hits with the likes of Kate Beckinsale and Taylor Swift, his star shot highest after Kristen Stewart attended his Couture Fall 2013 show in Paris in a sheer-legged pantsuit.
As we prepare to enter another dizzying season of jaw-dropping couture shows, Murad's discussing the work that goes into each individual gown — and dishing on stars like Kristen, muse Jennifer Lopez and what he'd like to see on Katy Perry, Taylor Swift, Sofia Vergara, and Kerry Washington on this year's red carpets.
On what goes into a couture gown: "I absolutely love working with sheer materials — silks, chiffons, tulle, lace — that allow for the detailed hand-beading and appliqué to stand out. Many of my pieces are focused around highlighting the natural shape and curves of a woman's body, and these materials let me reveal as much as I like, while maintaining a certain degree of mystery as well.
"A single look can take up to 300 hours of work from creation to production, and sometimes the most spectacular pieces can take up to 1,000 hours. Every piece is worked on tirelessly until we, me and my atelier, are satisfied. With details as minute as the placement of an ostrich feather or crystal, it can also be a studio-wide debate for hours!"
On working with Kristen Stewart: "We first worked with Kristen for the premiere of her movie On the Road when she wore one of my favorite looks from the Fall 2012 Couture collection. There's something very unique about her — her attitude is so raw and unassuming, which contrasts with her timeless and classic beauty. We've since dressed her for various events, and when I found out she would be attending the show I was thrilled! This season was based on the idea of light within darkness, which is very definitive of her style. She's always gravitated toward a chic yet daring look and loves pieces that show a little bit of skin but in an unexpected way. When I saw her in the sheer lace jumpsuit, she looked flawless."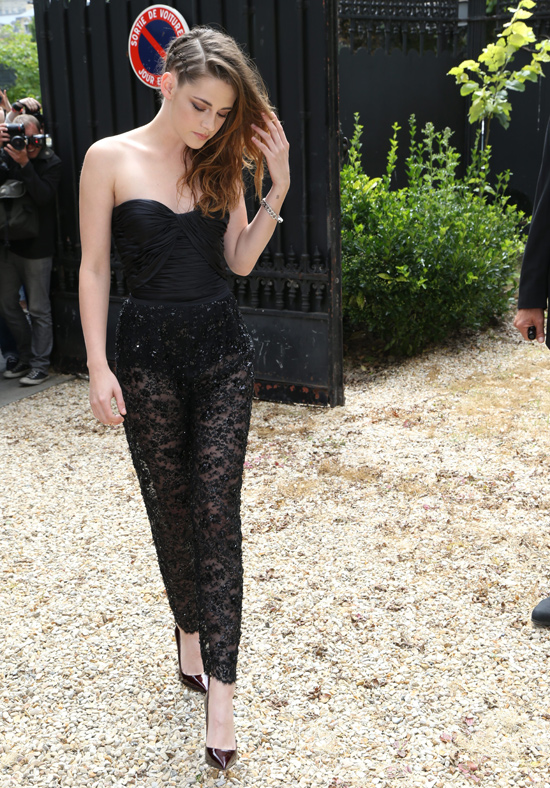 On the real Jennifer Lopez: "I've been working with her for several years now, and it's difficult to pinpoint one specific attribute that I'm drawn to. I'm sure that people who have the pleasure of meeting and working with her can attest to a certain aura she embodies. She's perhaps the most down-to-earth person I've ever met. Her personality is pure and genuine, and her presence fills a room when she enters. She's undeniably radiant inside and out. She makes Zuhair Murad shine, and I will forever appreciate her continued support."
On the similarities between both: "What I find similar between the two is their strong allegiance to their own personal style. On and off the carpet, their presence is singular and their personal aesthetic never wavers. I love that no matter where they are, they always look authentic — and the world is very receptive to this."
On the most glamorous places his gowns have been worn: "It's always interesting to know where my dresses exist outside of the showroom or boutiques, but it's really the woman wearing it that I value the most. I've always thought our customer is a woman that exudes glamour, and whether she's walking down the red carpet in Cannes or at a black-tie dinner in New York, she's the most glamorous woman in the room. For me, that's all that matters."
Photo courtesy of Zuhair Murad