The Adidas Stan Smith has made its way to the forefront of the fashion community. From Victoria Beckham to Gigi Hadid, these white low-top kicks have been seen on countless celebrities, so we were excited to see that the brand released a new iteration of the beloved shoes.
The Stan Smith Shock Primeknit sneakers are extremely different from the white low-tops we're used to seeing. For starters, they're offered in a slip-on style that features a leather heel patch, and they have a new hue: a millennial pink shade called Wonder Pink.
The sneakers are also expected to be released in the classic green-and-white color scheme. While these kicks aren't available on Adidas's US website just yet, they are available on End Clothing. Take a peek at their cool new look ahead and shop the sneakers too.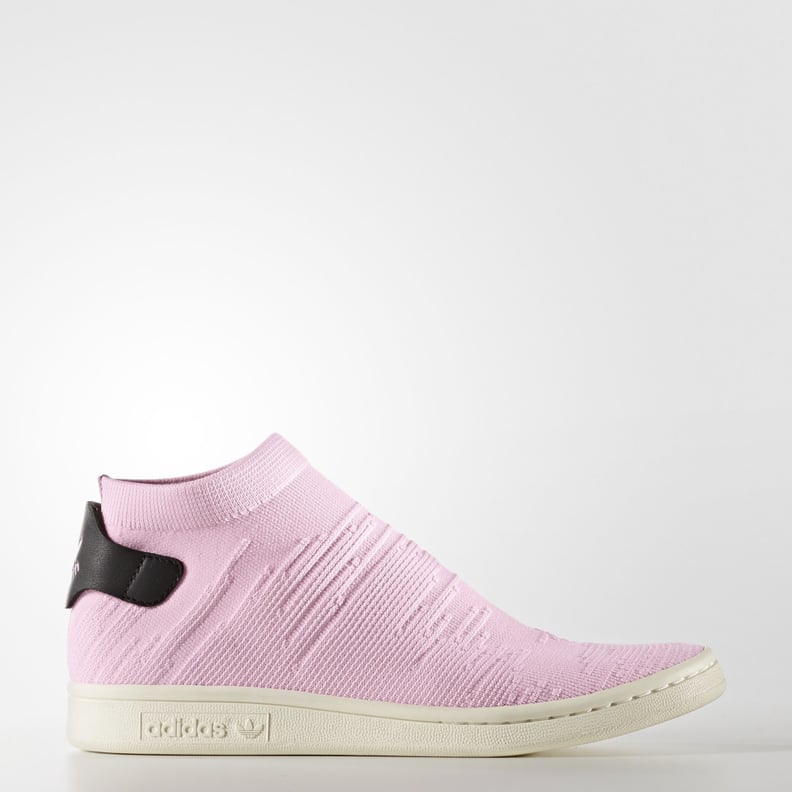 Adidas Stan Smith Shock Primeknit Sneakers