Paid Content For

Use This Trick to Make Black-on-Black Outfits Anything but Boring
Paid Content For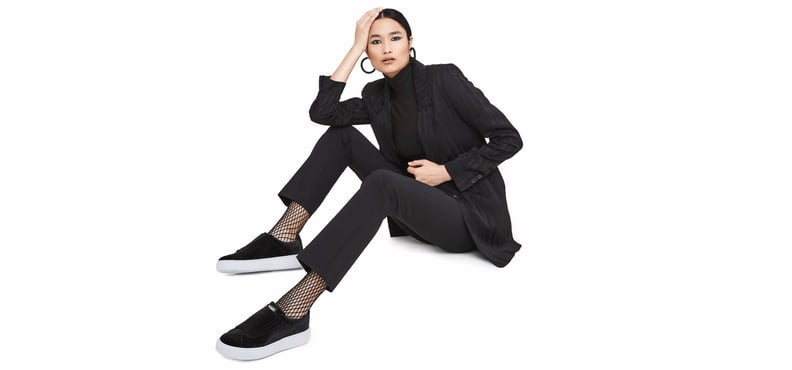 POPSUGAR Photography | Felix Wong
No matter the occasion or season, donning head-to-toe black is always a foolproof option. The combination is universally flattering, ultra versatile, and incredibly effortless to pull together. In fact, it's so easy that wearing all black sometimes gets a bad rap for being boring or basic. The simple solution? Load up on the texture.
To avoid having your outfit come across as flat, the trick is to bring in different materials that help add dimension. Whether in the form of pleats or tonal stripes, these textures will punch up your ensemble for a striking effect. Continue on to see three interesting ways to wear the classic color from top to bottom.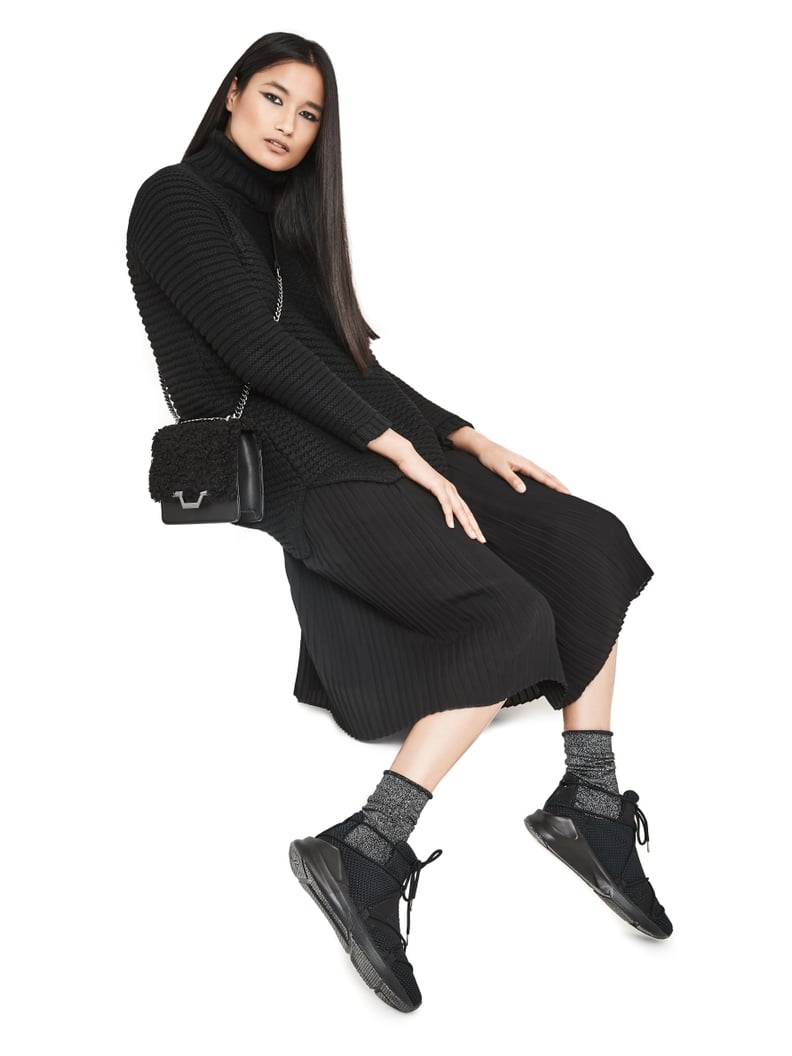 Go Cool
Pairing a chunky knit and pleated chiffon midi skirt is classic for Fall. Here, the feminine combination is made instantly cooler thanks to the dark hue. The horizontal stitching on the sweater contrasts with the vertical pleats on the skirt, offering visual interest to help break up the monotony. Sling a furry bag across your body for a final hit of texture.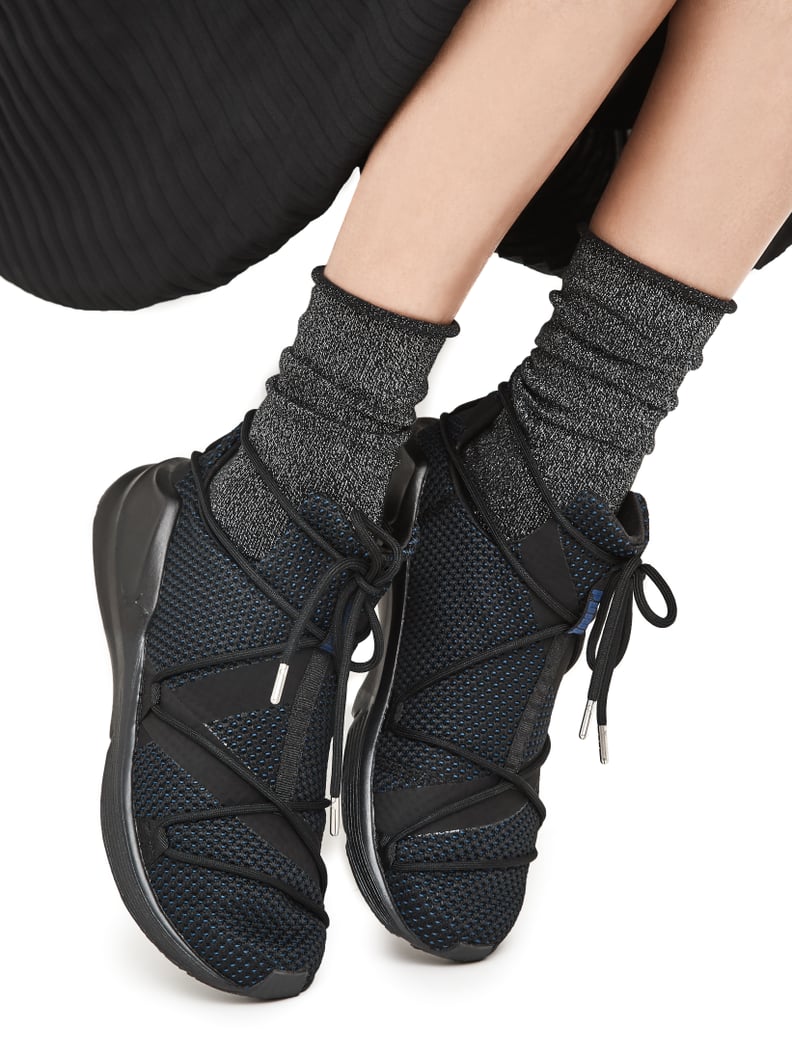 Continue the cool factor by opting for slouchy socks tucked into mesh sneakers rather than reaching for the typical heels or boots.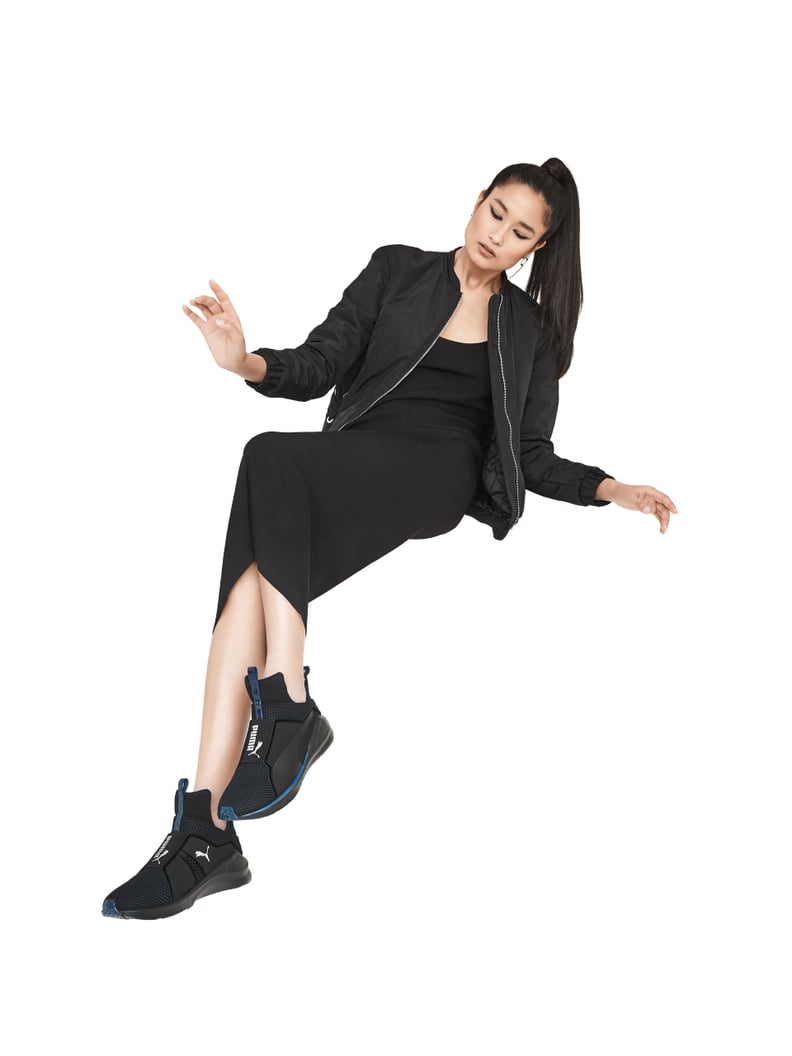 Go Sporty
For an athleisure-inspired getup, try a ribbed dress layered underneath a nylon bomber jacket. It may seem simple at first glance, but the play on both materials and shapes — with a slinky piece and a padded one — creates a compelling outfit.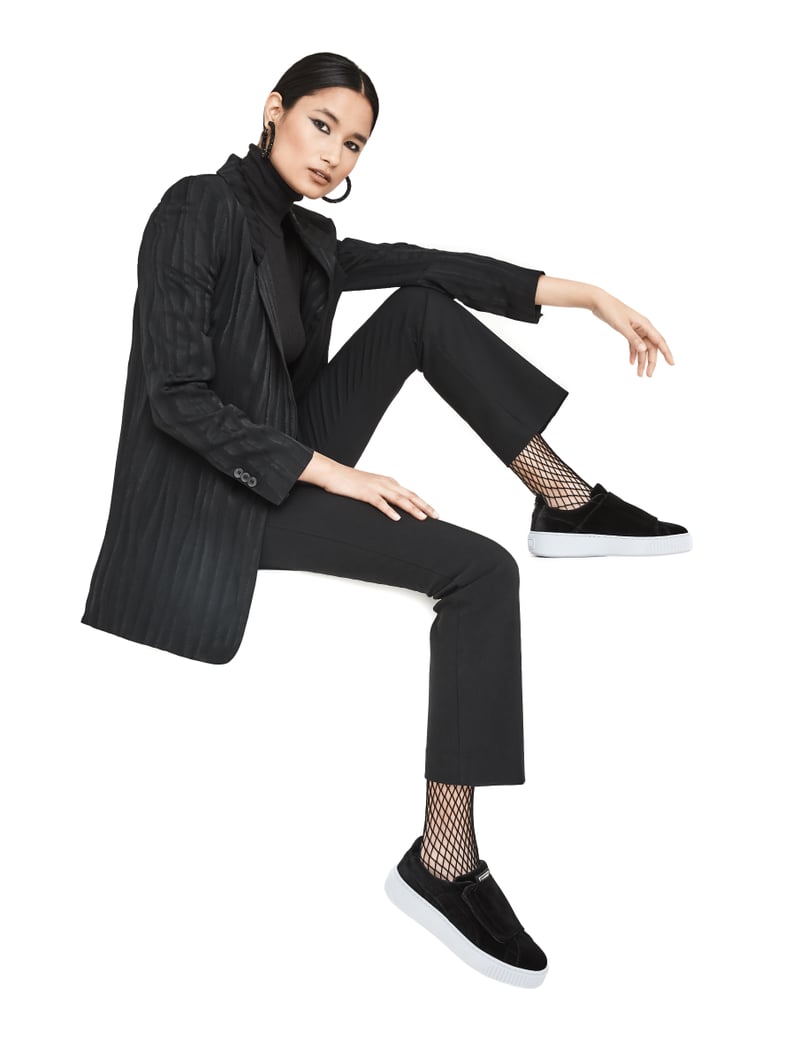 Go Graphic
Who said all-black can't be punchy? Make a statement in a borrowed-from-the-boys ensemble that's bold and edgy but still polished. The textured stripes on the blazer add an impactful touch, especially when combined with crystal-embellished hoops and fishnet stockings.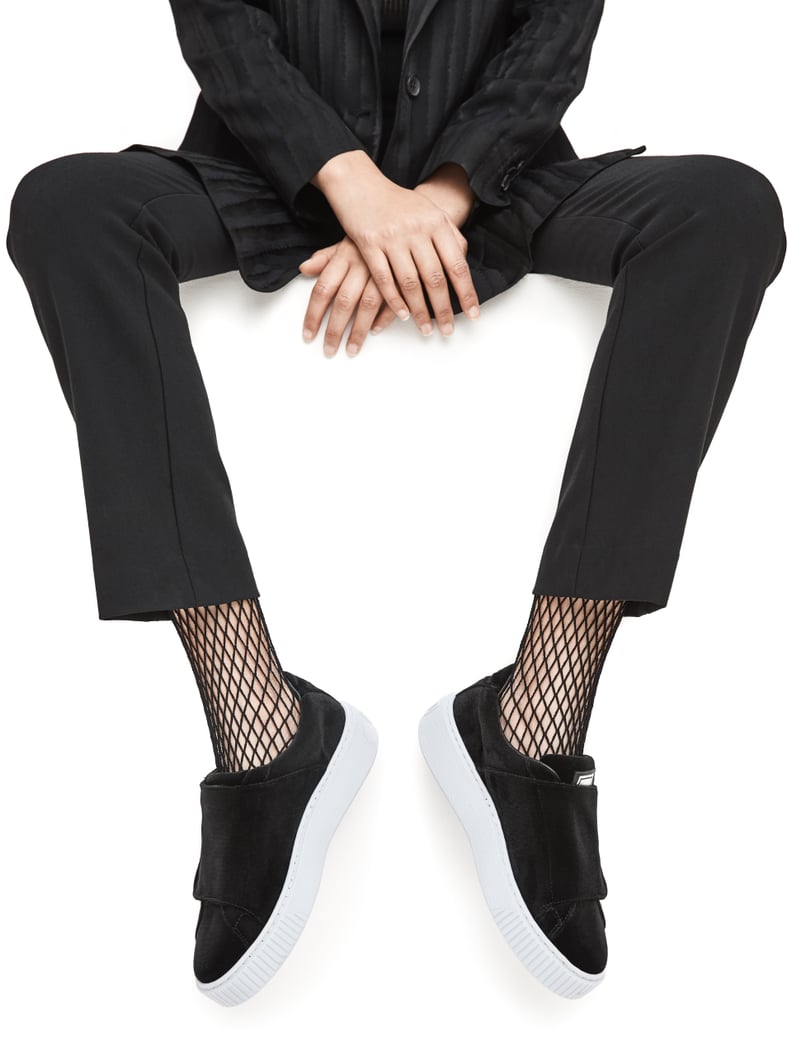 Finish the look with a pair of sleek velvet platform sneakers to keep the menswear theme going.
Credits: Photography: Felix Wong; Art Direction: Melissa Medvedich; Hair and Makeup: Carrie LaMarca; Model: Varsha