You'll Never Guess What Amal Clooney and Kendall Jenner Have in Common
Amal Clooney and Kendall Jenner our two of our favorite style icons. While we look to Kendall for casual ensembles and Amal when we want to gush over fancy dresses, it turns out these lovely ladies aren't too far from one another on the style spectrum. In fact, the two reportedly share a stylist: Alexis Roche, who dressed Amal for the Met Gala and Kendall in a crop top Azzedine Alaïa set at Cannes.
Roche also happens to be John Galliano's partner, which is probably why Amal's been slipping into his gorgeous creations as of late. While Kendall has yet to step out in one of Galliano's gowns, she and Amal have wowed in outfits with quite a few similarities and also some seriously sexy shoes.
Read on to see all the times that Amal and Kendall had us seeing double. Of course, we can't confirm that Roche dressed the spotlight-stealers for all of these occasions, but now at least we know why they're both at the top of our list when it comes to sourcing outfit inspiration.
01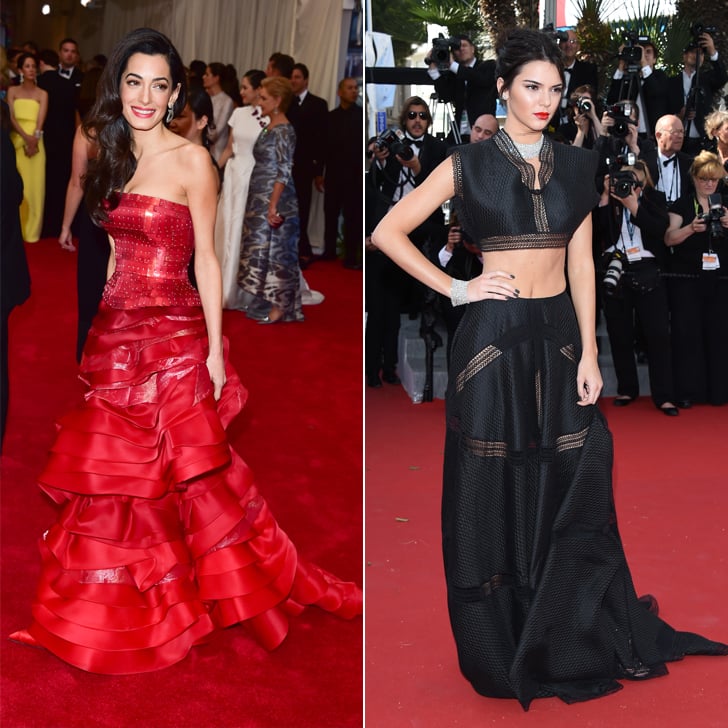 Stylist Alexis Roche Dressed Amal For the Met Gala and Kendall For Cannes
02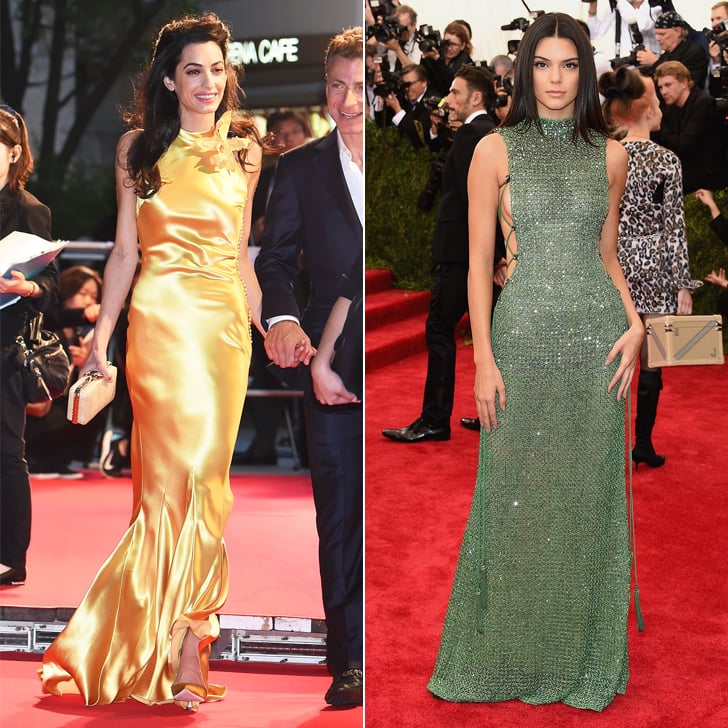 Amal and Kendall Can Both Work a Slinky Dress
03
They Know Their Way Around Printed Pants
Neutral, black, or white separates make for the perfect outfit accoutrements.
04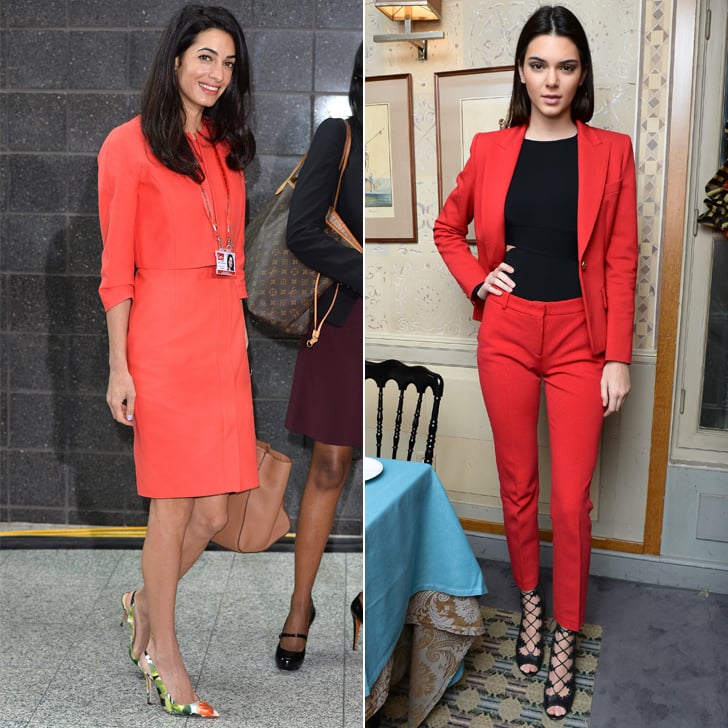 When It Comes to Suit Sets, They'll Take Them in Red
05
Strapless Satin Gowns Work Wonders on Their Bodies
06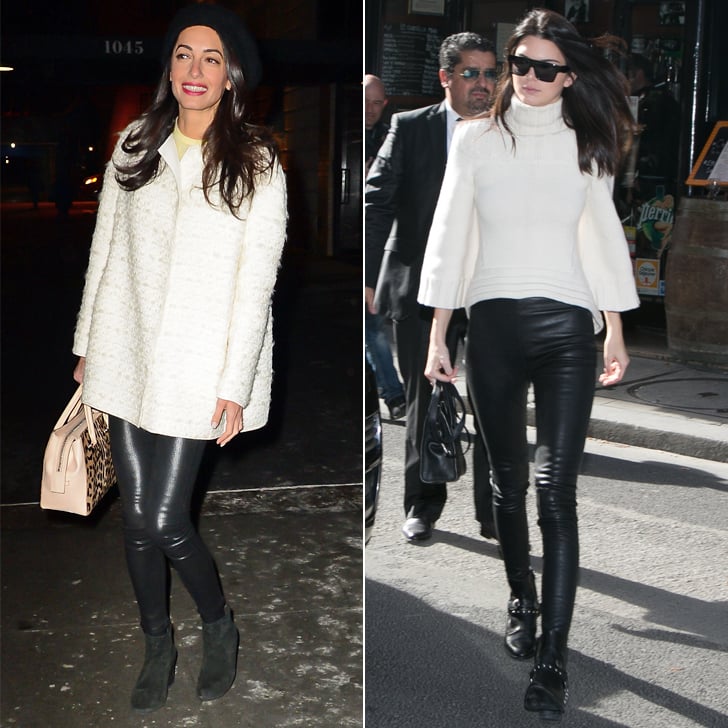 Leather Pants Are Best Paired With Cozy White Toppers
07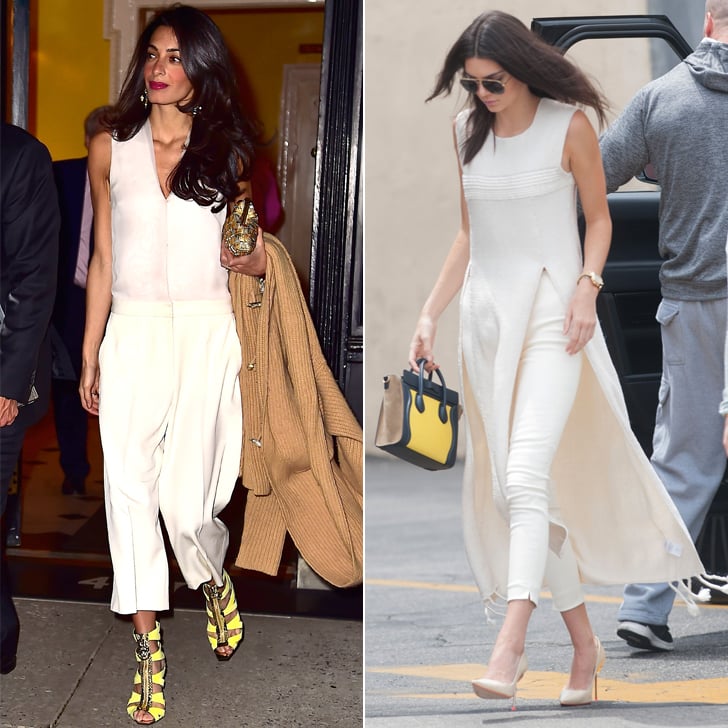 All White Looks Just Right With Eye-Catching Yellow Accessories
08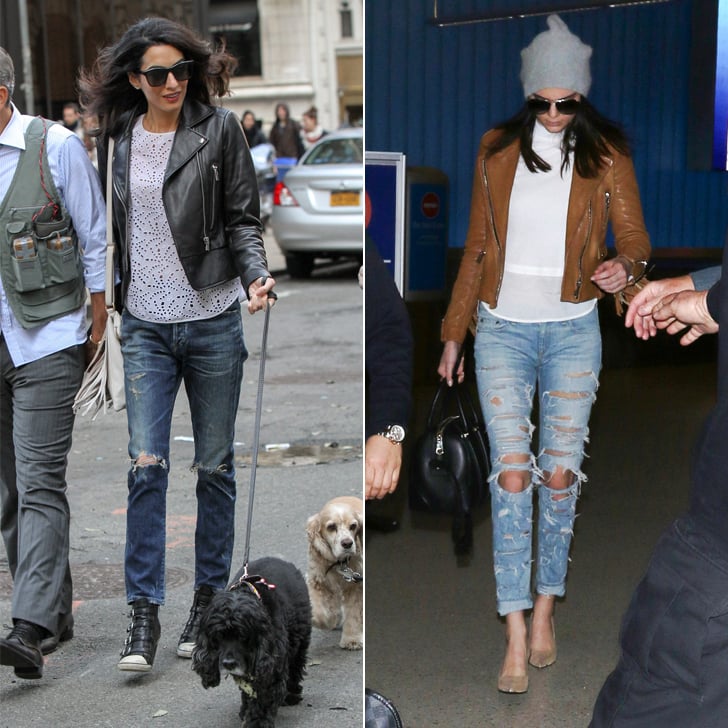 They've Got the Whole Leather Jacket and Distressed Denim Thing Down
09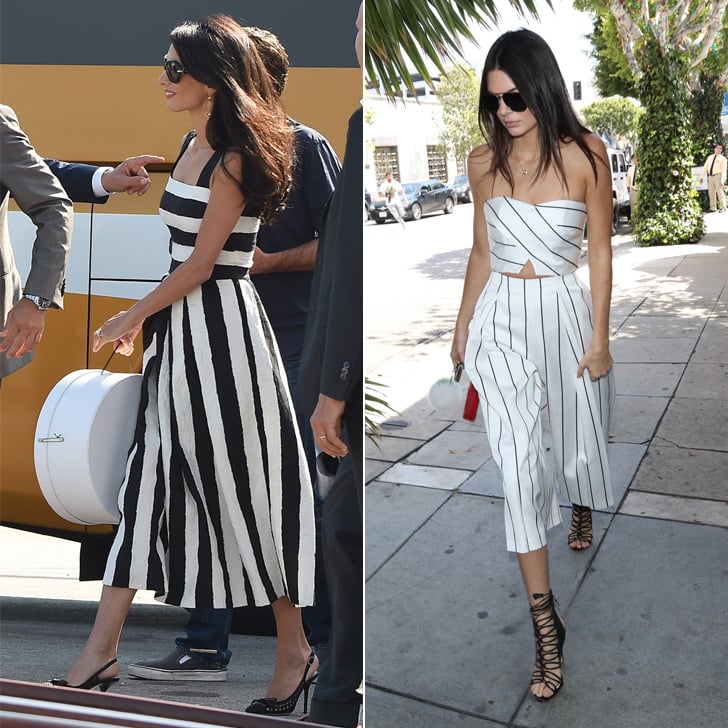 Both Ladies Manage to Make Stripes Look Totally Sophisticated
Even when Kendall shows a flash of skin.
10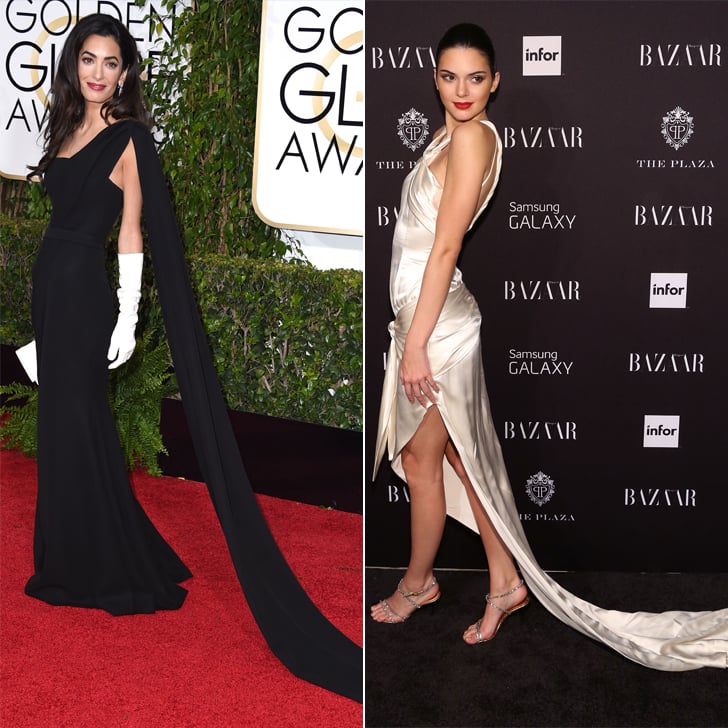 Amal and Kendall Know That Trains Are the Name of the Game
Ladies and gentlemen, this is elegance at its finest.