Yes, Bella Hadid's Necklace Does Look Like the One From Titanic
We admittedly get excited over red carpet dresses (there have been so many great ones), but when we saw Bella Hadid at Cannes, her custom Alexandre Vauthier gown wasn't what caught our eyes. Instead, it was her enormous Bulgari necklace: a square blue stone attached to a diamond chain. The sapphire creation immediately reminded us of the one in Titanic.
Rose wears a blue heart-shaped diamond —' you know, the "Heart of the Ocean" — in the film, and the color's intense shade matches Bella's perfectly. Though the model's gem is more of a square than heart, we can totally see the parallels between the two necklaces. See for yourself by scrolling through the photos ahead.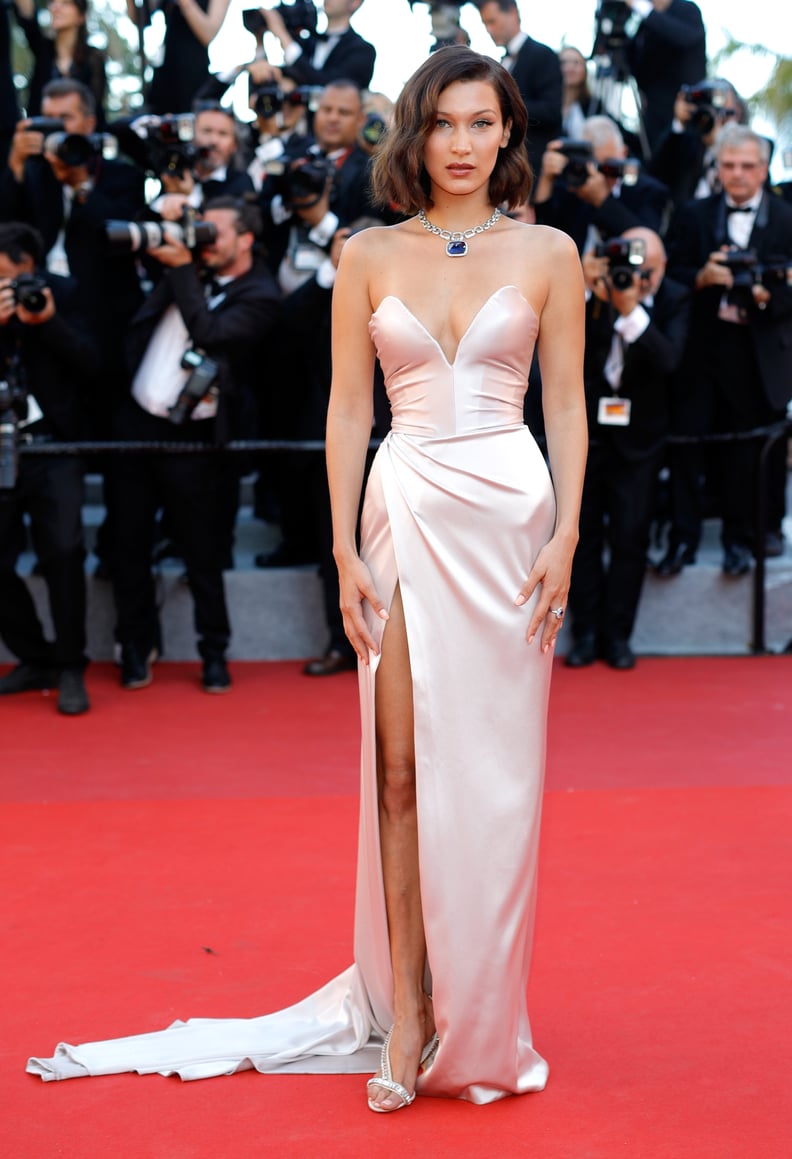 Bella Hadid Walked the Cannes Red Carpet in a Strapless Alexandre Vauthier Dress
She wore Olgana Paris shoes.