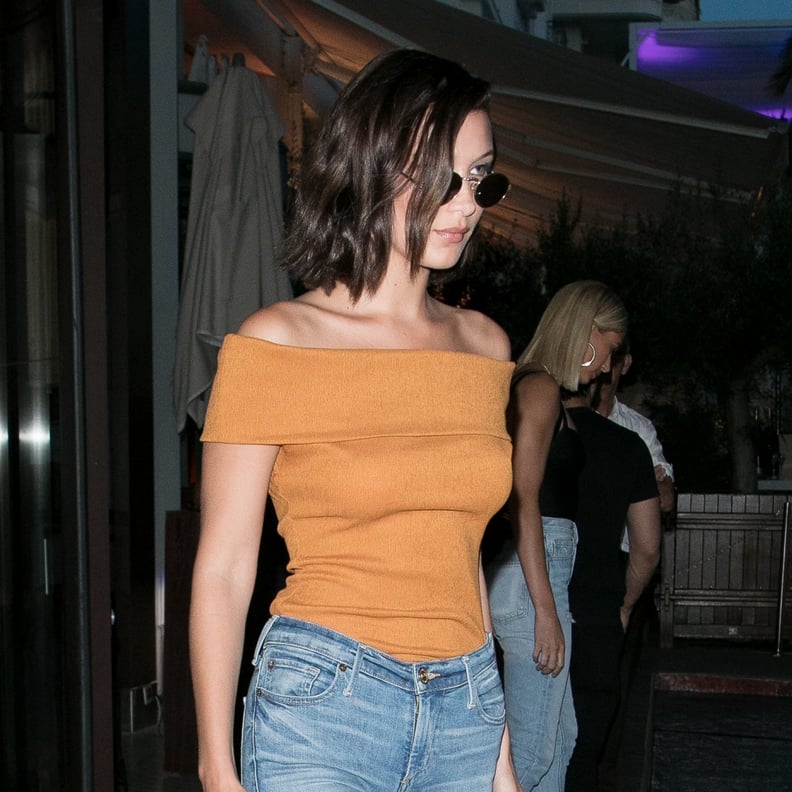 When it comes to Summer style, easy is the name of the game. Why waste time fussing over complicated outfits when you could be spending your time enjoying the finer things in life like sunshine and Rosé? No one understands this better than Bella Hadid and her girl squad, who just fueled our wardrobe inspiration for the warm days ahead.
After shedding the glam, silky dresses they donned on the Cannes Film Festival red carpet, Bella kept it casual alongside Hailey Baldwin and Emily Ratajkowski while enjoying the French Riviera in style. The three musketeers sported classic denim jeans — an obvious Summer staple — and simple tops with minimal accessories.
Bella went for a C/MEO Collective off-the-shoulder top, which she tucked into her True Religion jeans, while Emily also wore an off-the-shoulder top, except hers was striped and cropped. Meanwhile, Hailey opted for a black tank, which she also tucked into her jeans and later covered up with an oversize sweatshirt. Read on to see their no-brainer Summer looks, then shop similar easy breezy options below.