Bella Hadid's sneaker game is on point. The supermodel is the latest celebrity to be interviewed in Complex's Sneaker Shopping series. While browsing sneakers at the Kith, Bella revealed some very interesting facts about her life and her wardrobe. During the interview, Bella alludes to a footwear rivalry with her sister Gigi and talks about the time her mother Yolanda stole a pair of her most prized sneakers. Read on for some of our favorite tidbits and watch the full video ahead.
Watch the Full Interview Here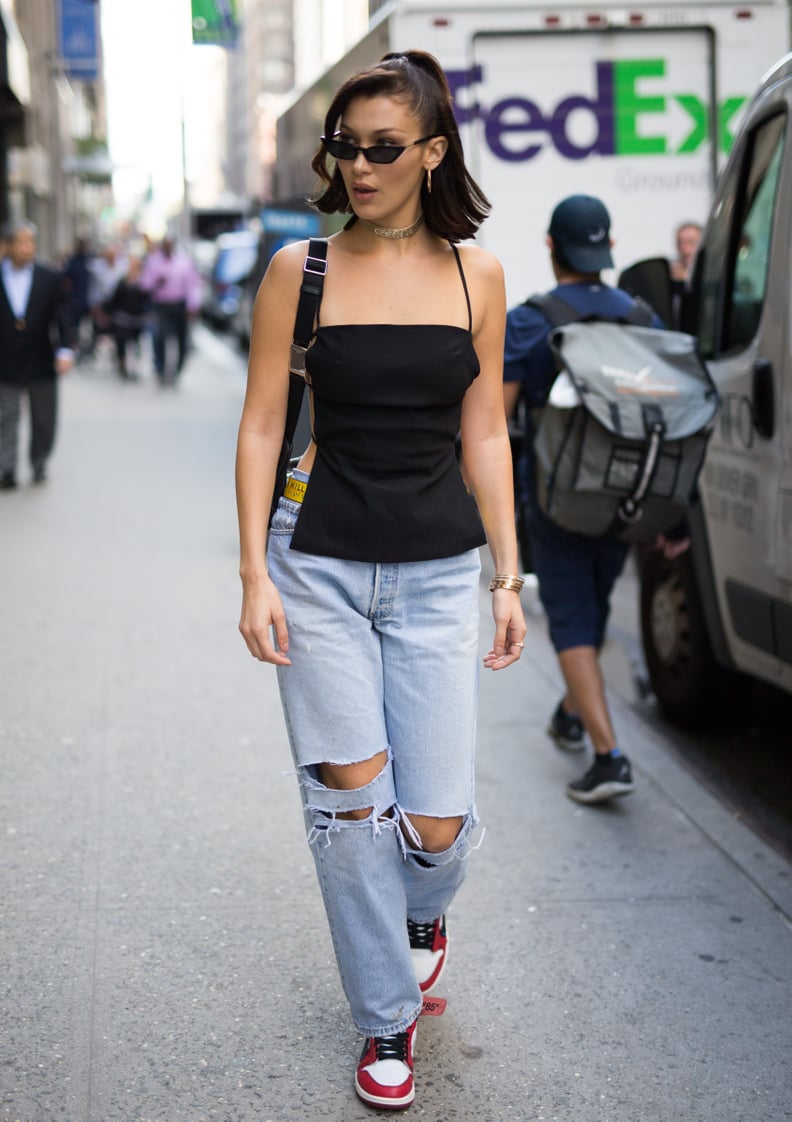 The Model Has Over 200 Nikes in Her Closet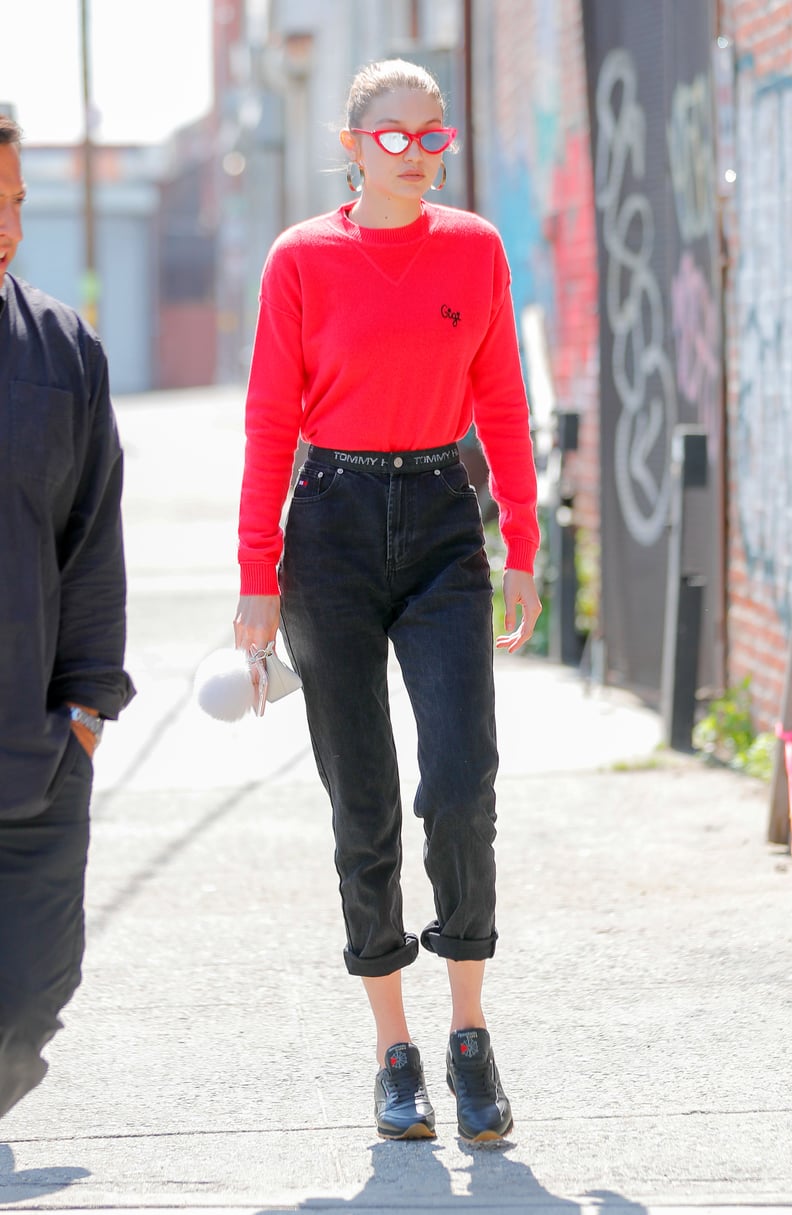 Bella vs. Gigi — When It Comes to Sneakers
Bella stated that she wouldn't want to be signed with any sneaker company other than Nike. She then, cheekily, pointed to her custom Off-White Nikes, saying, "I got these while [Gigi's] got Reeboks."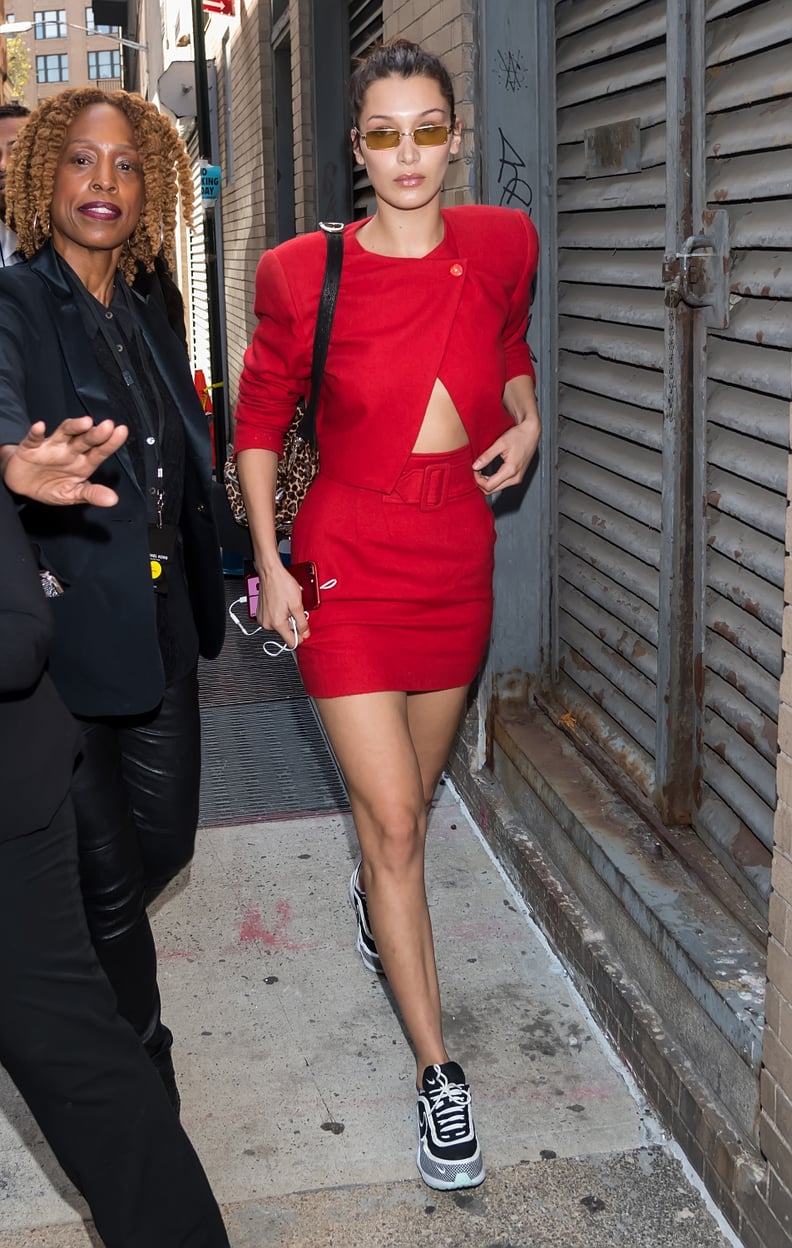 Bella Believes That the Hottest Thing a Girl Can Wear Right Now Is Tennis Shoes
Here she is wearing a pair of Nike tennis shoes during Fashion Week.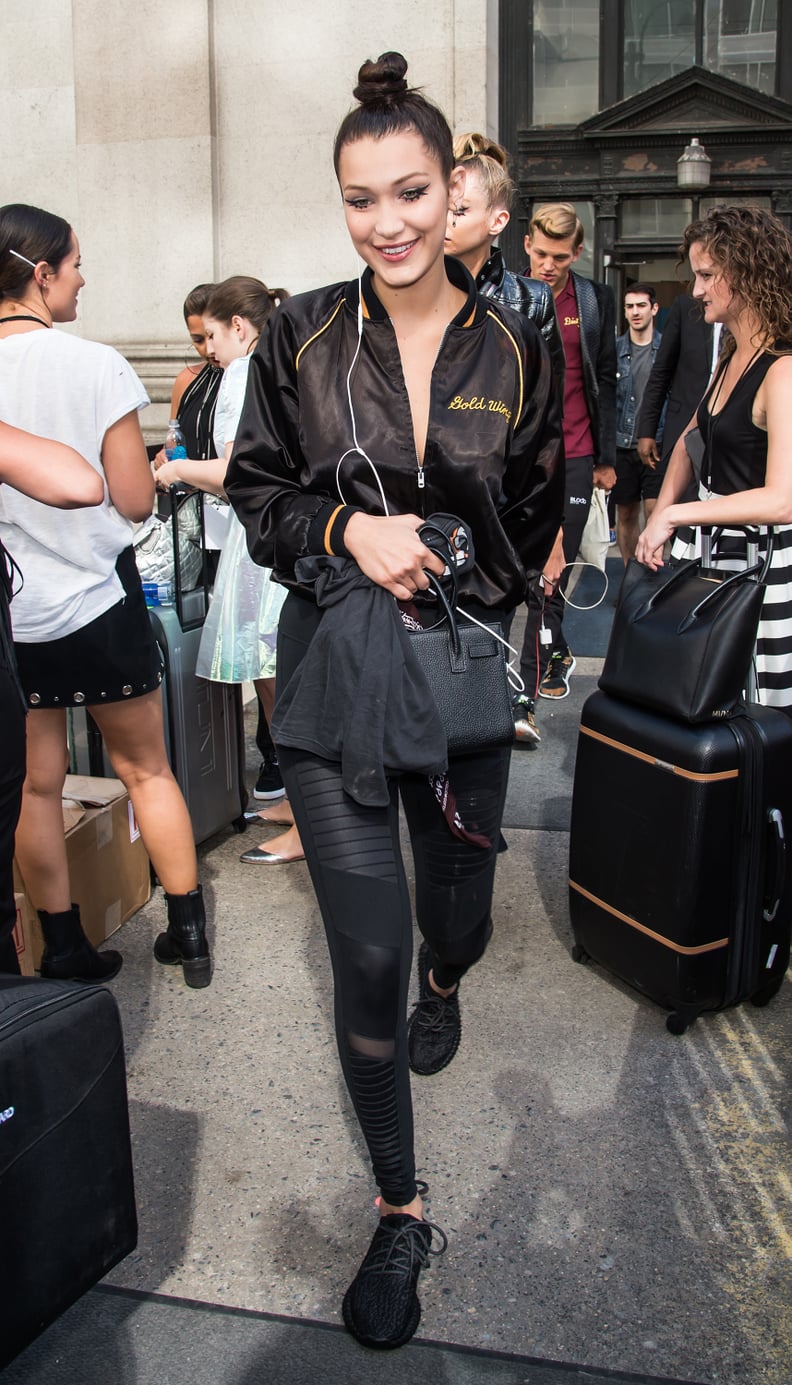 Her Mother, Yoland Hadid, Stole Her Yeezys
Bella went on to say that she got really mad at her because those shoes are limited edition.