Bella Hadid Just Landed a MAJOR Modeling Gig
Bella Hadid may have been absent on the VMAs red carpet, but we're thinking she had good reason: the model just landed a major campaign with Victoria's Secret Pink and was most likely busy after doing her thing at the photo shoot.
While we've yet to receive any official confirmation, a picture's worth a thousand words, and her feed — along with Devon Windsor's and campaign star Rachel Hilbert's — is filled with plenty of hints. For one thing, they're all on the VS Pink set, rocking clothing from the line, and they even posted a few outtakes. (Could it be any more obvious?!) And thanks to those "Naughty" and "Nice" signs, we're assuming these photos will hit the site sometime around the holiday season.
This is big news for this It girl on the rise, as she follows the footsteps of her sister Gigi into superstardom. Does this mean they'll both be walking the Victoria's Secret runway in some wings this year? One can only hope.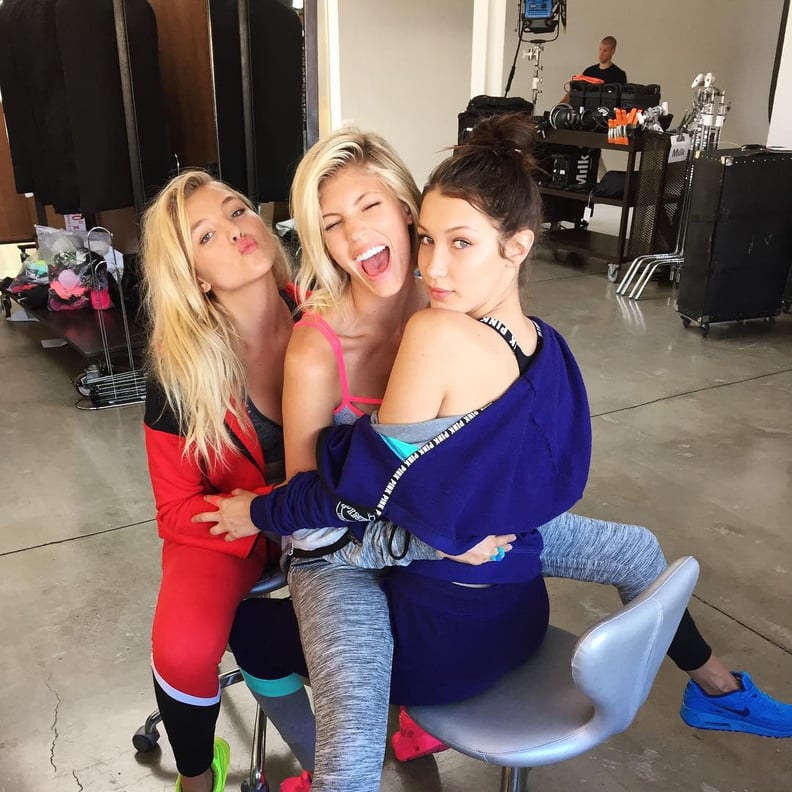 The Girls Got a Little Silly on the VS Pink Set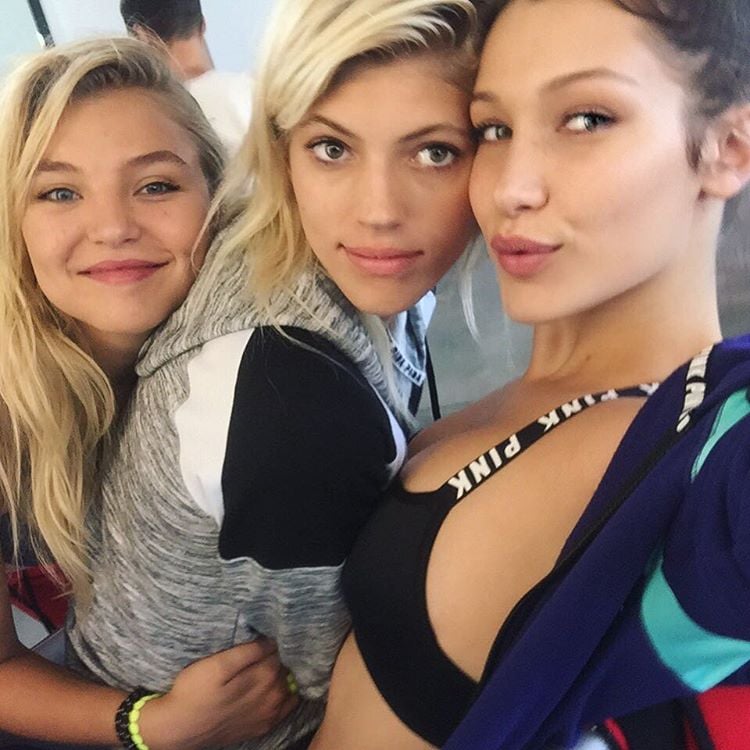 Bella Also Shared This Sweet Shot And Devon Even Confirmed This Was an Outtake
Her caption read, "Slight bend, but almost there. . . vspink out takes."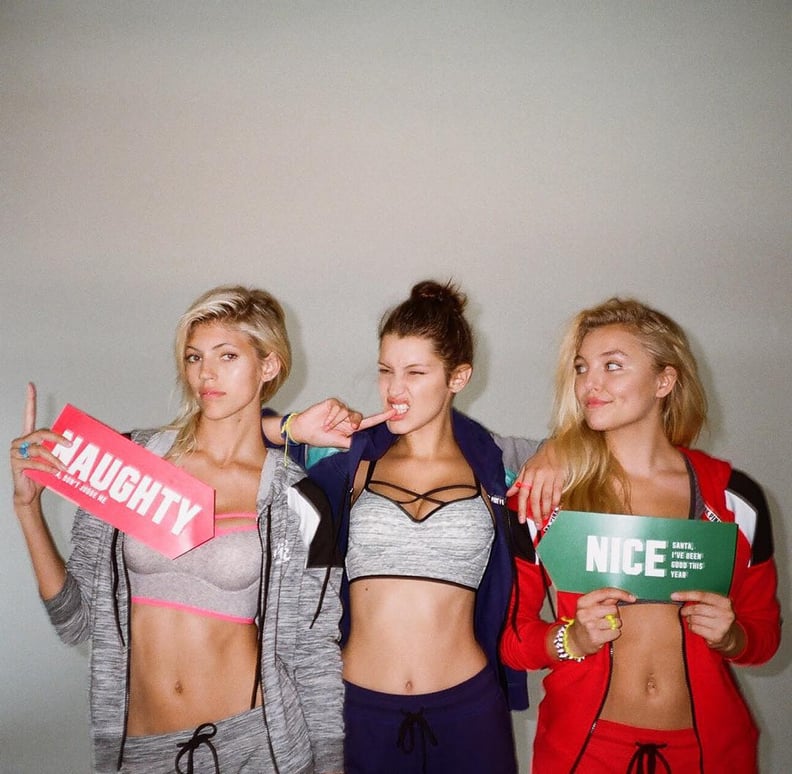 Naughty, Nice, and Somewhere in Between