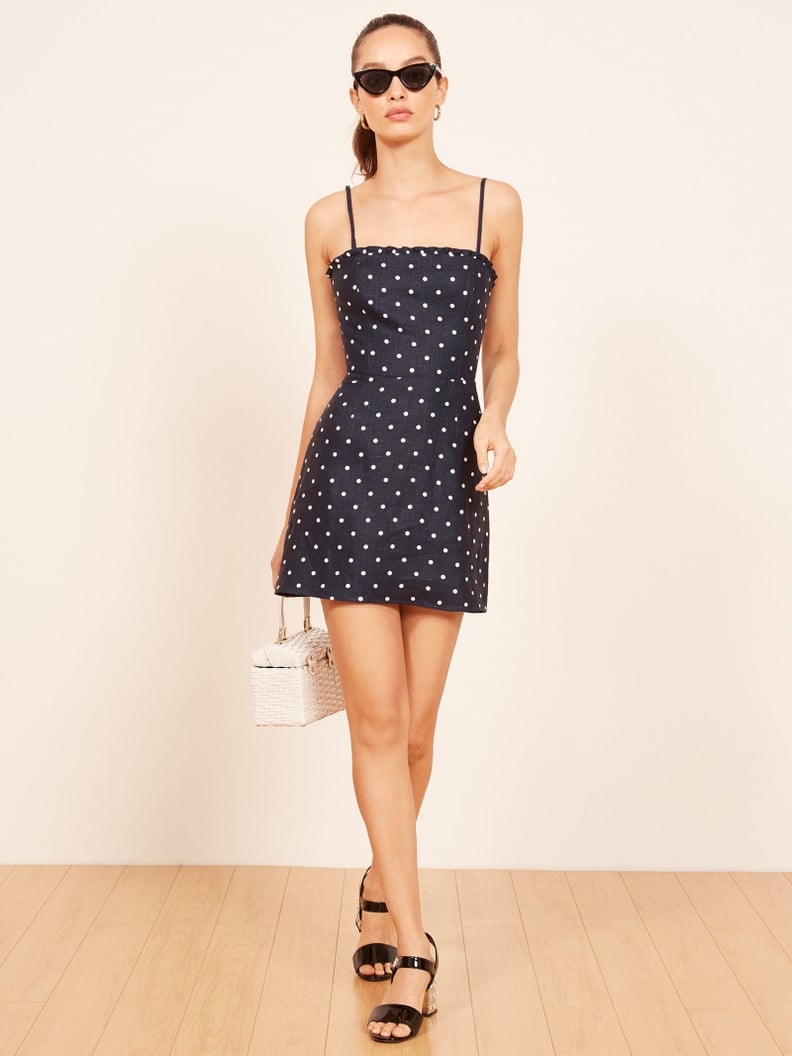 Reformation
Reformation
Every editorial product is independently selected by our editors. If you buy something through our links, we may earn commission.
Reformation makes some of the cutest Summer dresses we can think of, but honestly, if you've got a larger chest, the fit can be tough. Many styles require some kind of underlayer like a bralette or cami so you don't feel overexposed, and others just aren't meant to be worn with a bra, which can prove difficult for many women. But after much trial and error, I am happy to report that I found the Reformation dress larger-breasted women can wear, and it's not what you'd think.
The Ava Dress ($178) is made of 100 percent linen, and it's a minidress with thin spaghetti straps, which doesn't sound ideal. There are two keys that make this dress a winner, though. The first is the smocked back, which gives traditionally unforgiving linen some stretch and movement. Plus, it holds you in enough so you can actually wear this dress without a bra, though strapless is also an option if you'll feel more comfortable. The second is the straight-across neckline. Sometimes sweetheart or v-necks can feel a bit too revealing, but the straight line still shows off your assets without feeling scandalous.
Seriously, we love this dress. It comes in five cute colors and patterns, but the navy and white polka dot strikes the right balance between retro and current. Now there's no need to feel like you're missing out on all those fun Summer dresses. Go forth and enjoy the weather!