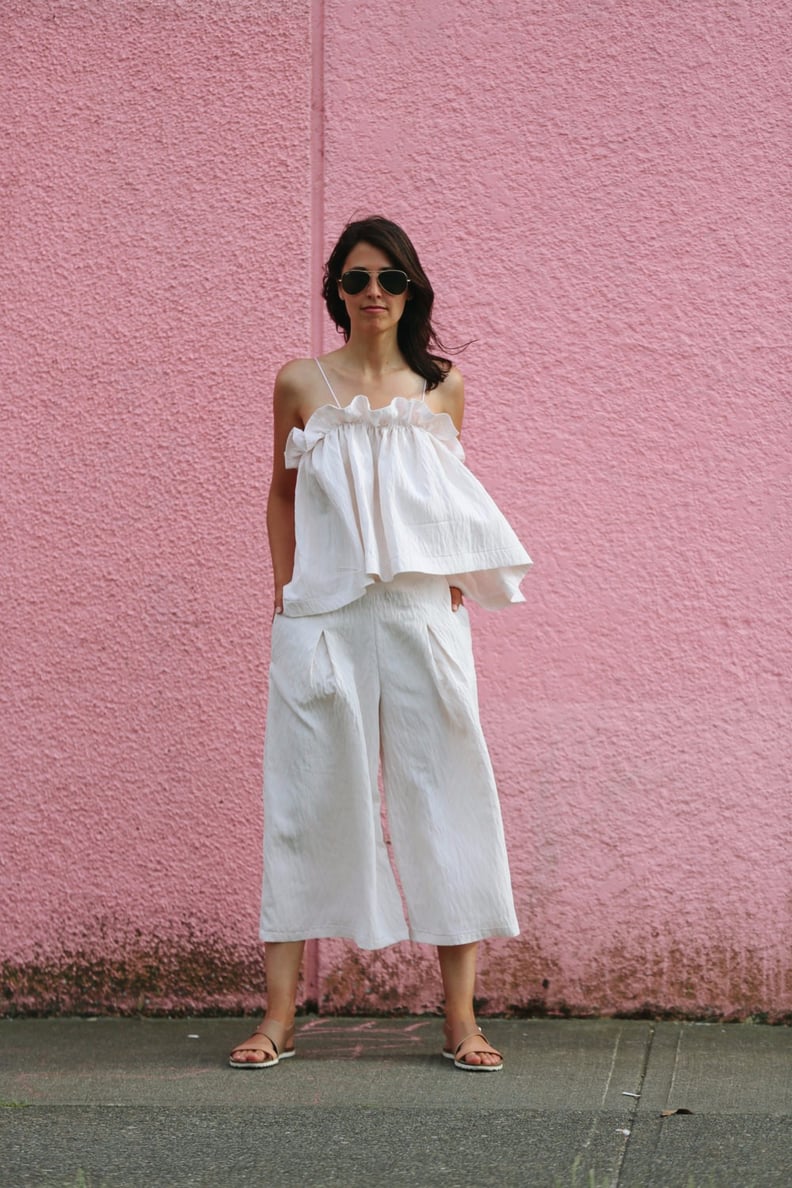 Every editorial product is independently selected by our editors. If you buy something through our links, we may earn commission.
When I want a unique or vintage item, the first place I check is Etsy. I've found the coolest DIY shorts there, a rose gold bar necklace, and beautiful succulents. But as much as I love browsing the site on my own, Etsy has a huge selection of independent sellers, and it can be tough to navigate the many pages. (A search for "one-piece swimsuit" yields over 10,000 results.)
To make shopping on Etsy easier, I got the inside scoop from the site's resident trends expert, Dayna Isom Johnson. Not only does Dayna know where to look, but she's also well-versed in the season's trends, including statement earrings and '80s revival pieces. After showing me where to find such key items, Dayna revealed what she's personally shopping for. Ahead, we have her curated list of sellers every fashion girl should check out and the one item we're already eyeing from each shop.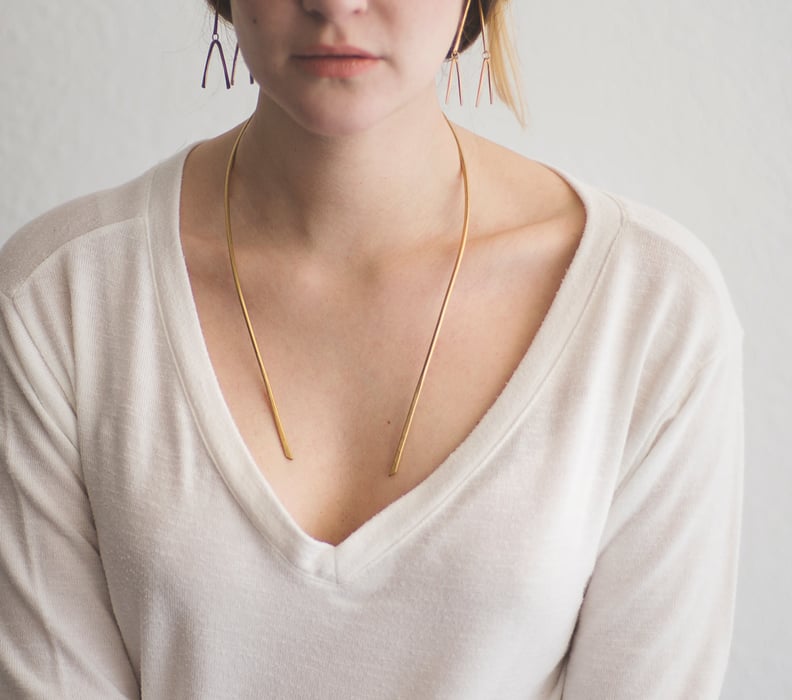 Shop: Miss C Alexandria
C. Alexandria is a minimalist jewelry fanatic's dream shop. Designer Cire Cross founded the shop in 2011 and crafts each piece by hand while drawing inspiration from nature and geometric shapes. The jewelry comes in various finishes from sterling silver to 14K gold fill and brass with natural tones.
Our recommended buy: A delicate collar necklace ($62) that is a lot cooler than your average choker.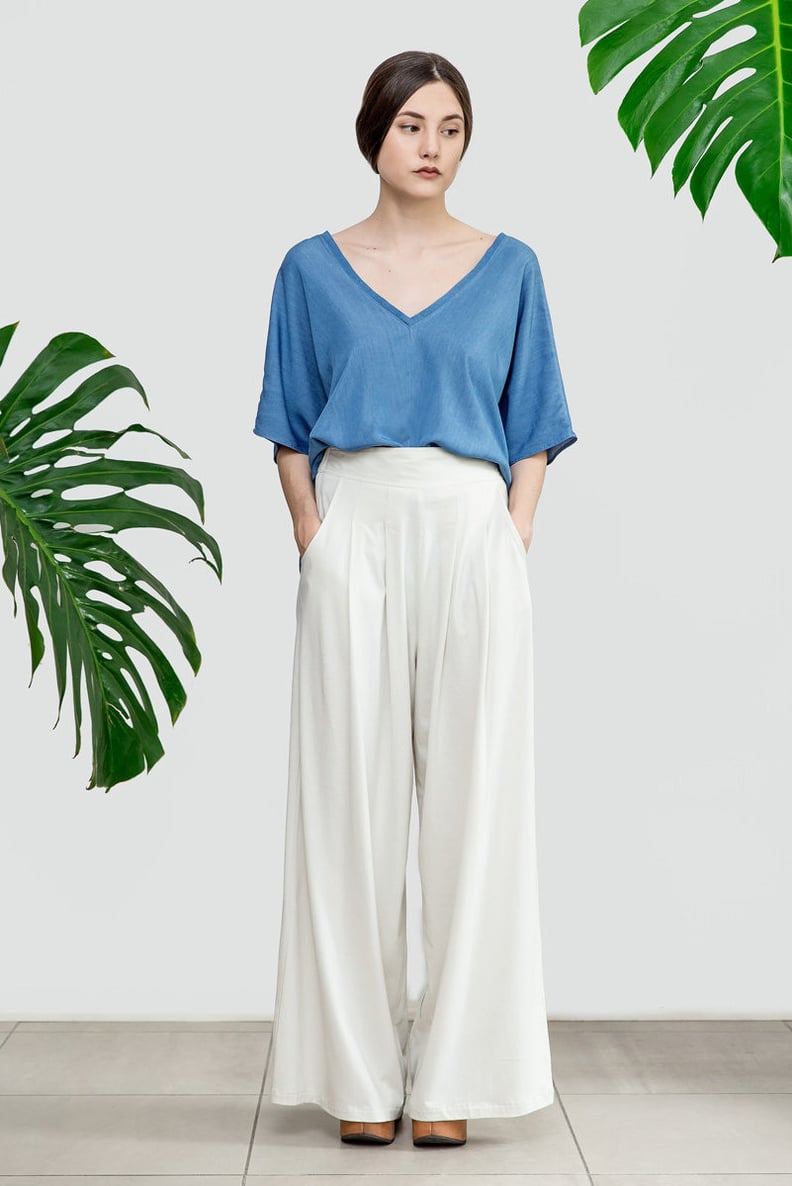 Shop: Ceremony
For the eco-conscientious fashion girl, she'll be glad to know Ceremony offers sustainable clothing that's also cute and comfortable. The collection ranges from oversize wide-leg pants and linen shirt dresses to wool cashmere jackets and soft organic cotton shirts. Each piece is "made to be loved" with a "slow fashion mentality."
Our recommended buy: These high-rise fit palazzo pants ($69) for casual everyday wear.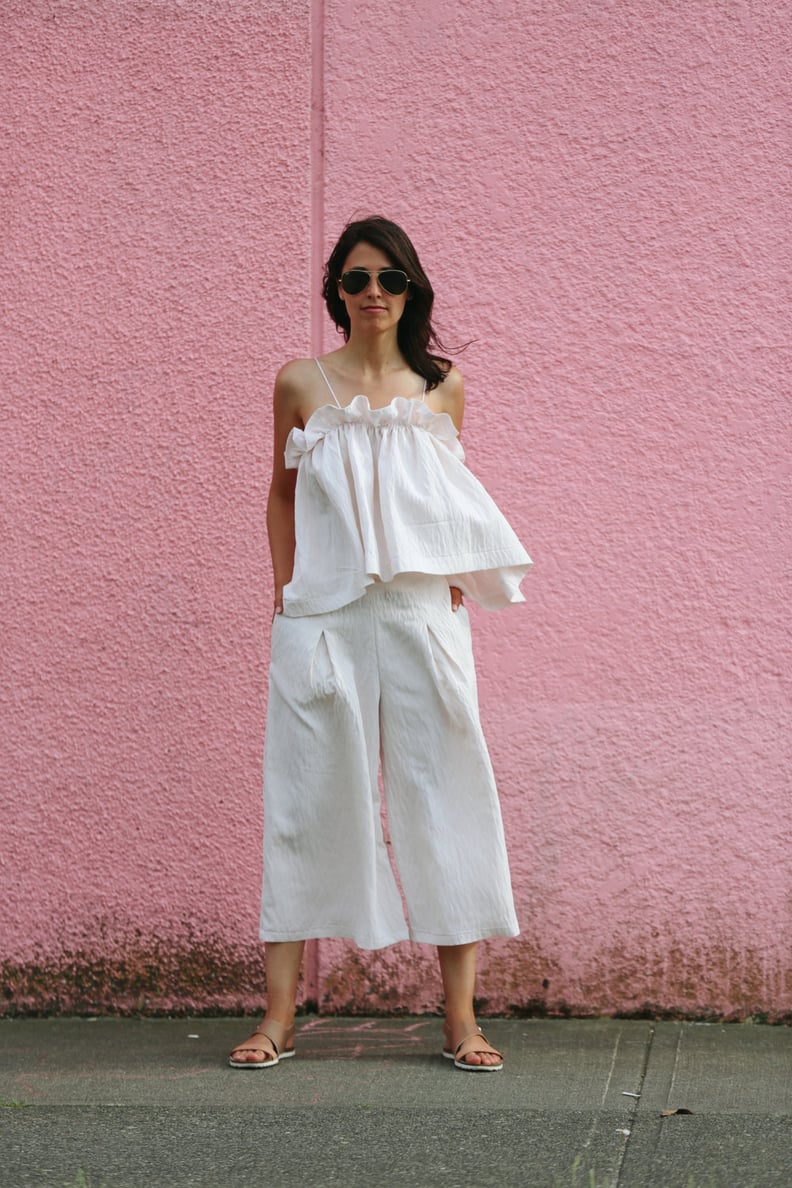 Shop: Shopemmaknudsen
If your definition of Summer attire is easy-breezy, then this shop will be your obsession. All the pieces pair perfectly with basics and won't go out of style anytime soon.
Our recommended buy: This top ($67) and pants ($90) combo, which we would trade all our sweats for.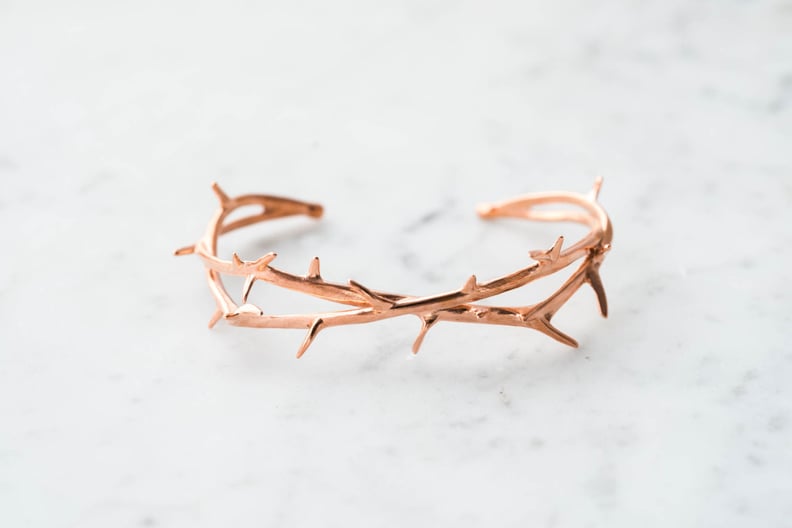 Shop: Collected Edition
The shop offers eclectic yet modern jewelry with techniques such as 3D printing and laser cutting. Collected Edition's newest line, Greenhouse, was inspired by flowers and vintage iconography.
Our recommended buy: Tap into nature's natural beauty with this rose gold thorn bracelet ($75).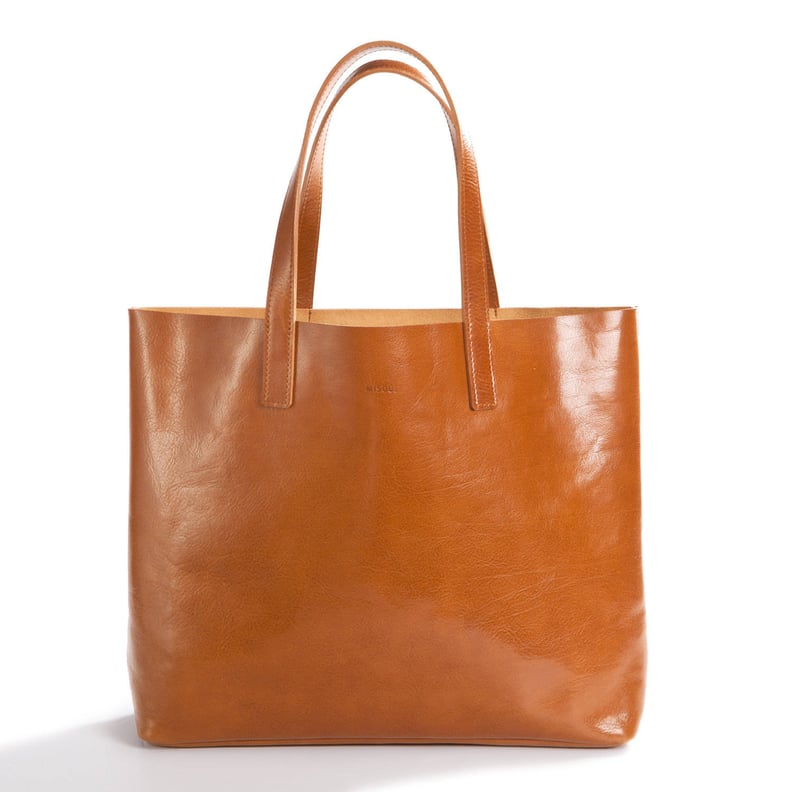 Shop: Misoui
Accessories brand Misoui offers expertly crafted leather goods for both men and women. They're made by hand or on XIX century machines, which means you're always getting a unique piece. What's even cooler is the leather's treated with plant-based oils and extracts to help it retain color and elasticity.
Our recommended buy: For the carry-all tote bag that no one else at work will likely have, scoop up Misoui's honey bag ($235).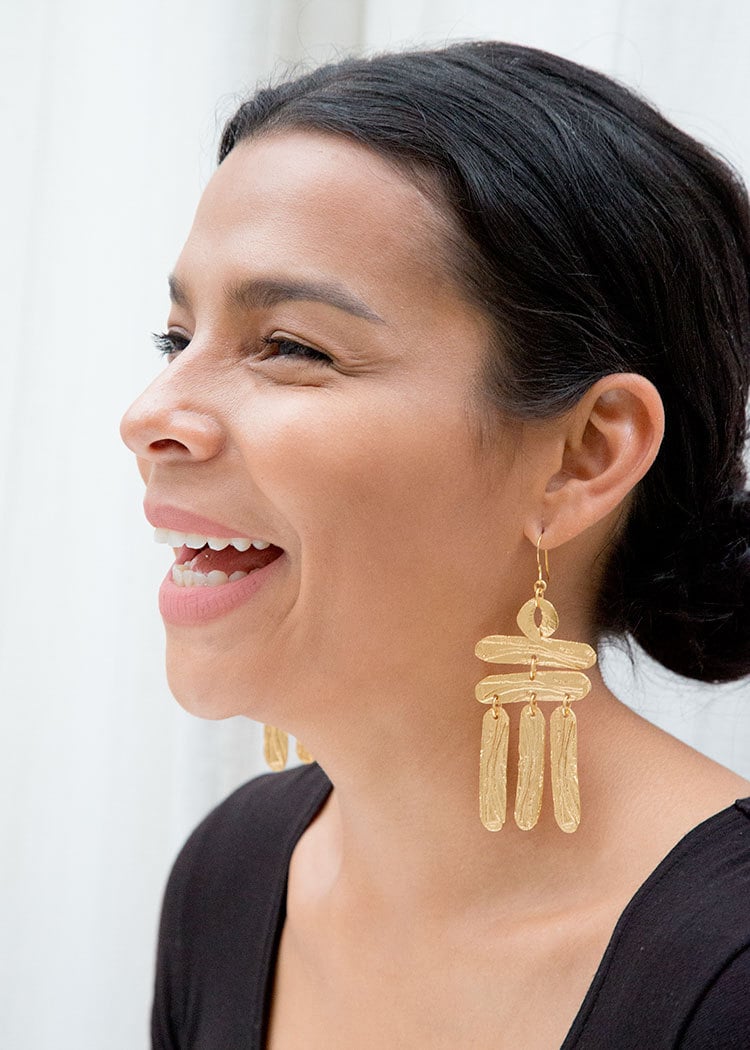 What Dayna's Currently Wearing
Hand-etched earrings from linguaNigra. "She makes super bold designs and she's really fantastic."
Shop the earrings ($140).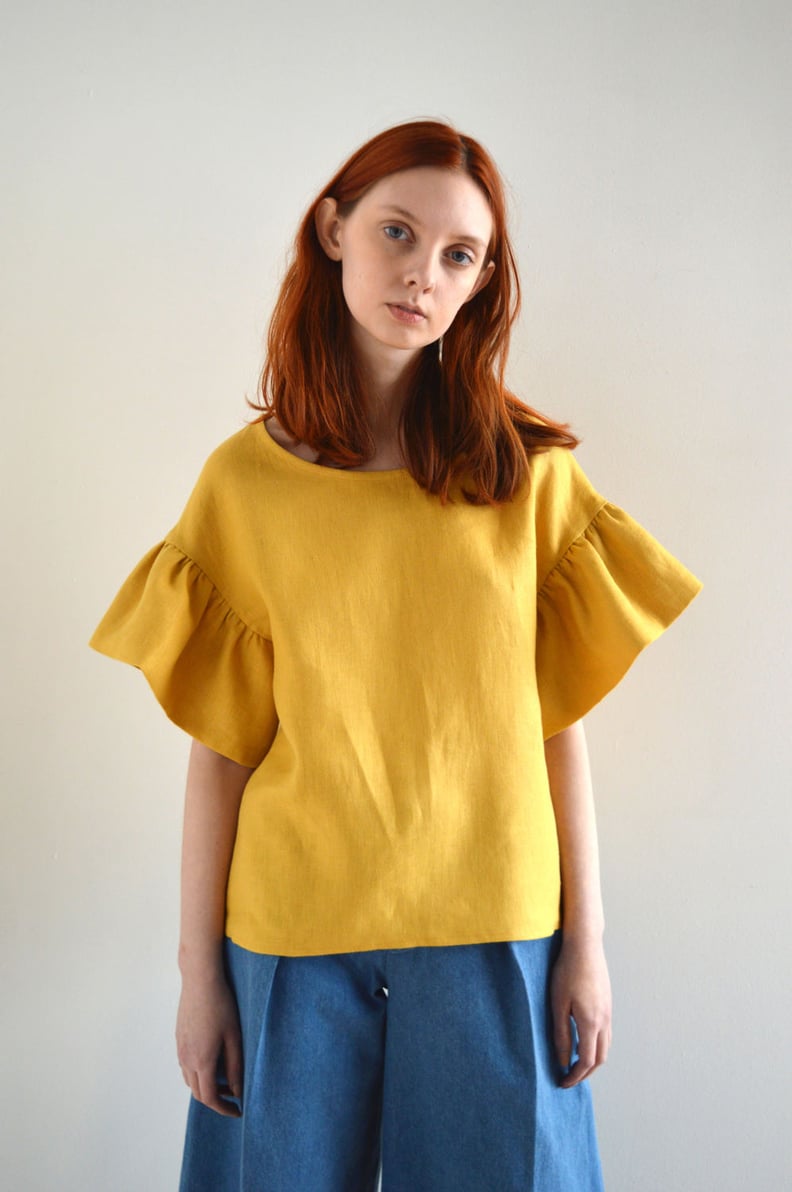 What Dayna Is Planning to Buy Next
"I'm really digging ruffles, even though I am not into cutesy looks. My personal favorite detail is ruffles on the sleeves because I'm kind of petite, so I don't like to add too much on my bottom half. I'm actually going to buy some stuff this week [from this seller]. There's this beautiful sunset-yellow top — it's got the perfect ruffle sleeve."
Shop the top ($130).