I don't know about you, but personally, Winter [1] is my favorite time of year to get dressed. You get to play around with layers [2], get all warm and snuggly, and slay the sidewalks with some seriously killer #OOTD pics. Winter is also the (unofficial) season of over-the-knee boots [3]. You probably turn to your trusted pair every once in a while to spice up an outfit and give your street style [4] some edge, but if you're looking for some new fashion inspiration, there's no better place to turn to than some of your favorite celebrities. These ladies all have a way of making what can be a really tricky pair of shoes look so effortless. Keep reading for a few different ways to wear your favorite over-the-knee boots.
Don't Be Afraid to Mix Patterns
No one does high fashion street style quite like Victoria Beckham [5], so this look is definitely for the more courageous. Mixing a checkered print with leopard print open-toed boots probably doesn't sound like it's going to work, but when you look at this pic, you can't tell me that it isn't absolute fire. See if you can match your statement over-the-knee boots with some fun patterns in your closet for a daring fashion moment.
Play With Texture-on-Texture Looks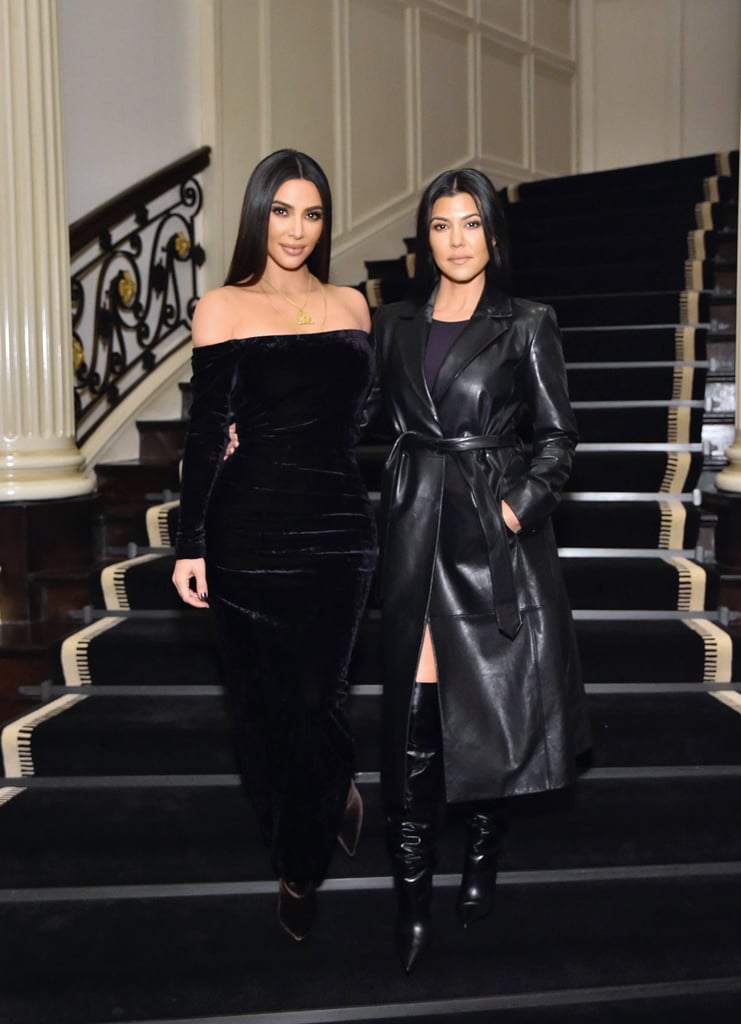 What makes both Kim and Kourtney Kardashian's outfits so chic is the play of similar textures layered on top of each other. Both of them are wearing boots made in the same material as their dresses (and in Kourt's case, her jacket), a choice that makes their outfits feel seamless from head to toe. I'm personally a huge fan of Kim's velvet-on-velvet look because of how luxe it feels — and it's perfect for the holiday season.
Make Your Boots the Focal Point of Your Outfit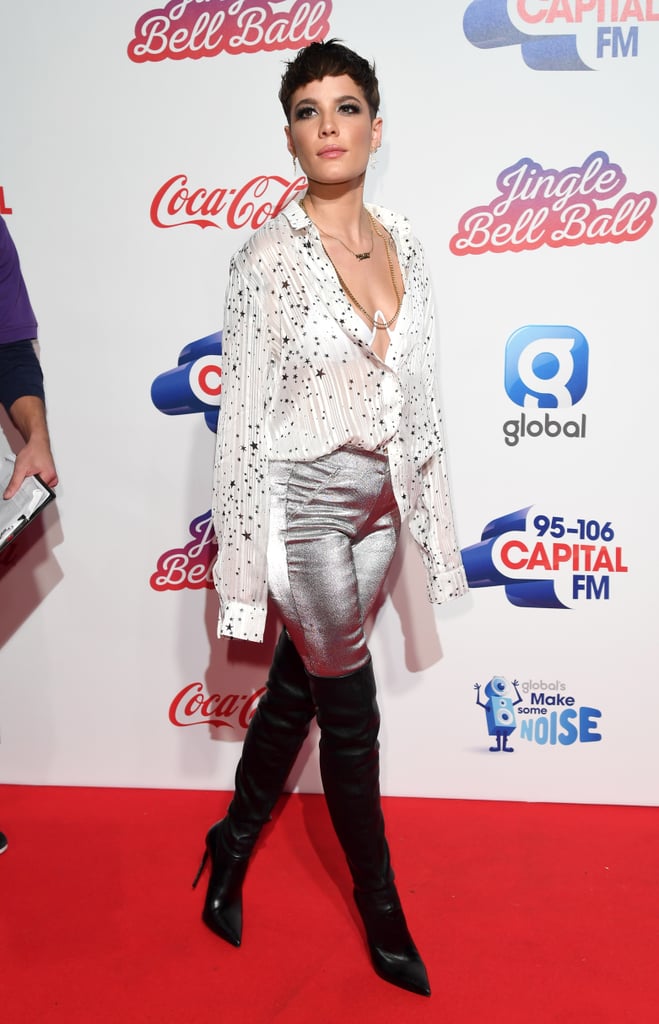 While black OTK boots have the tendency to blend in with whatever the bottom layer is, you can also make them the statement part of your outfit the way Halsey [6] did on the red carpet at this year's Jingle Bell Ball. The white top and silver pants read more monochromatic, which brings more attention to how dark her boots are in comparison.
Don't Be Afraid to Mix Colors and Textures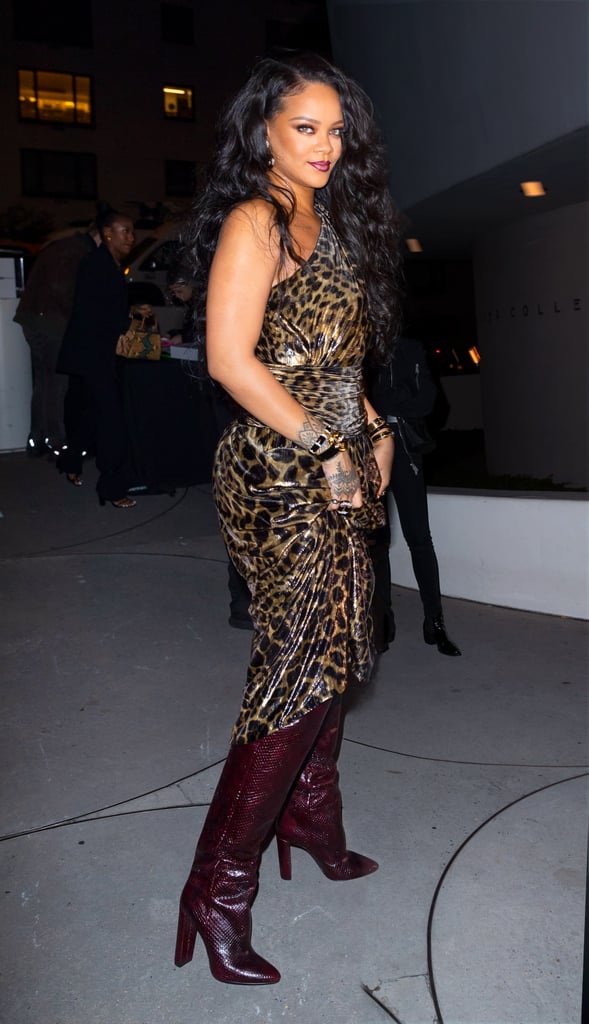 The snake texture and burgundy color of Rihanna [7]'s boots mixed with the shiny texture and leopard print of her dress shouldn't work, but it totally does. If your over-the-knee boots are a fun but still kind of neutral color like these ones that Rihanna is wearing, don't be afraid to match them up with other statement pieces in your closet.
Who Says OTK Boots Have to Have Heels?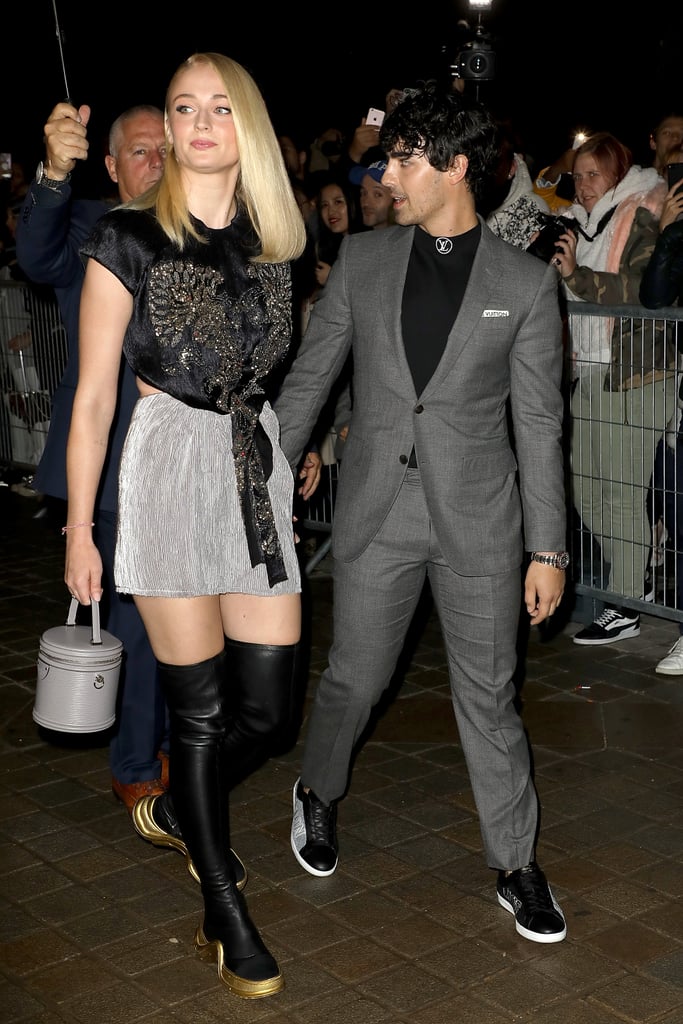 Comfort is key when you're walking around a city, so follow Sophie Turner's lead [8] and pick out over-the-knee boots that are actually sneakers on the bottom rather than heels. They have a bit of a platform to give her more height, but there isn't an actual heel on them so she can stay comfortable while walking around.
Mix Your Neutral Tones
Just because your Winter style is primarily neutrals doesn't meant that your outfits have to be boring. And if you're able to emulate Winnie Harlow's chicness with your looks, even better. Mix your neutrals like browns and blacks by incorporating different textures and prints — like the croc details on the boots paired with the snake print on the jacket — to make everything feel cohesive.
Pair Them With a Minidress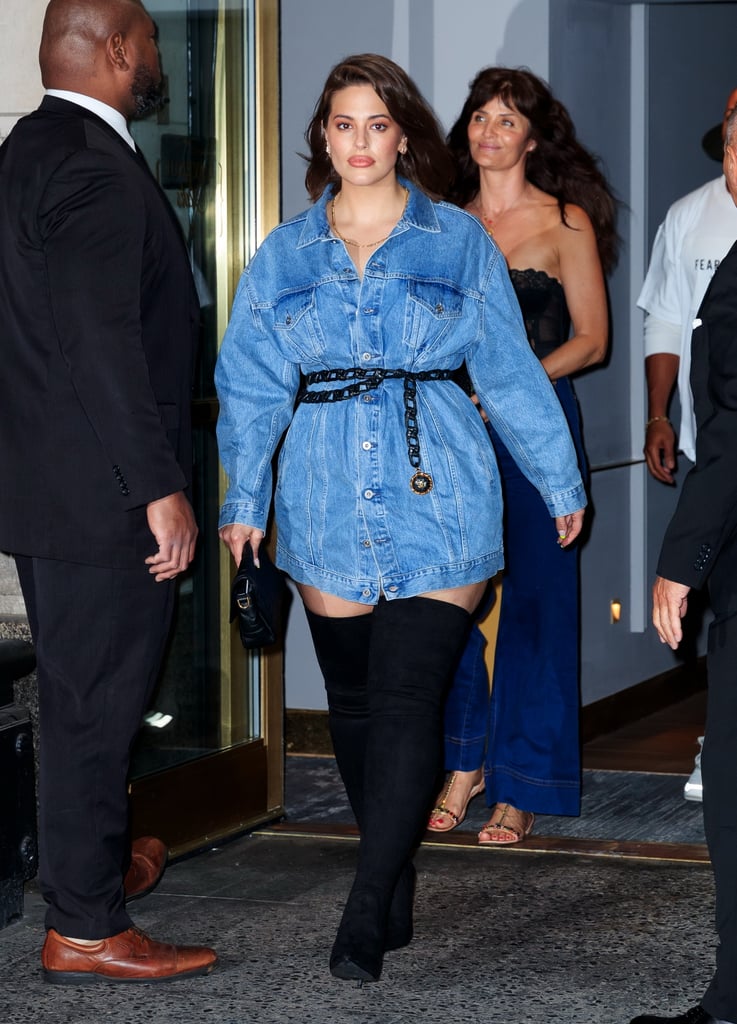 Do as Ashley Graham did and add miles to your legs by pairing an over-the-knee silhouette with a mini dress.
Play Opposites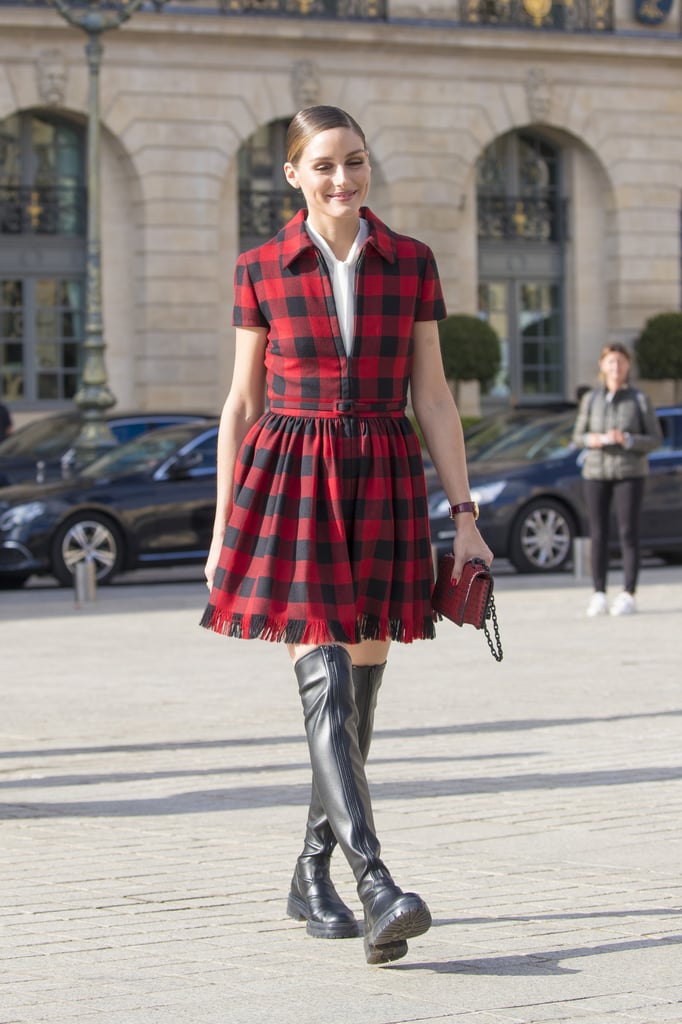 A tough pair of boots can be the cool counterpoint to a flouncy fit-and-flair dress, as evidenced by Olivia Palermo.
Dress 'Em Down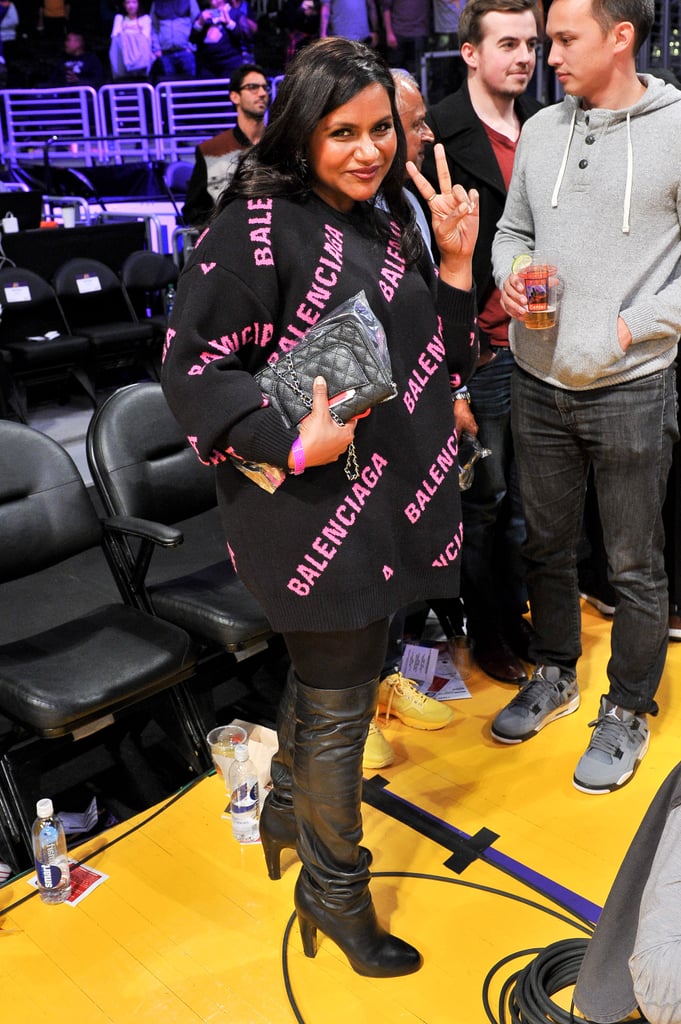 Pull a Mindy Kaling and give major boots a cool make-under when you throw on a sweatshirt or oversize sweater on top.
Give Your Shorts Look a Boost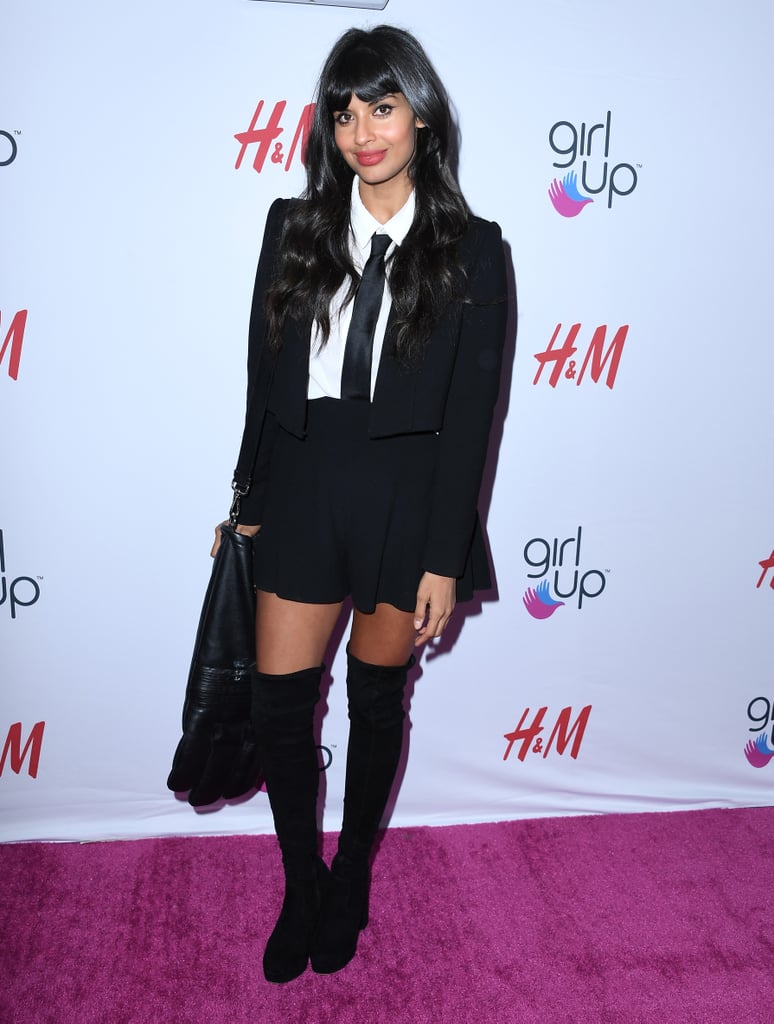 Trade out sneakers, flats, or heels and pair your shorts with a pair of thigh-grazing boots. As Jameela Jamil proves, the look is pulled-together with just a little more edge.
Play Off of Your Coat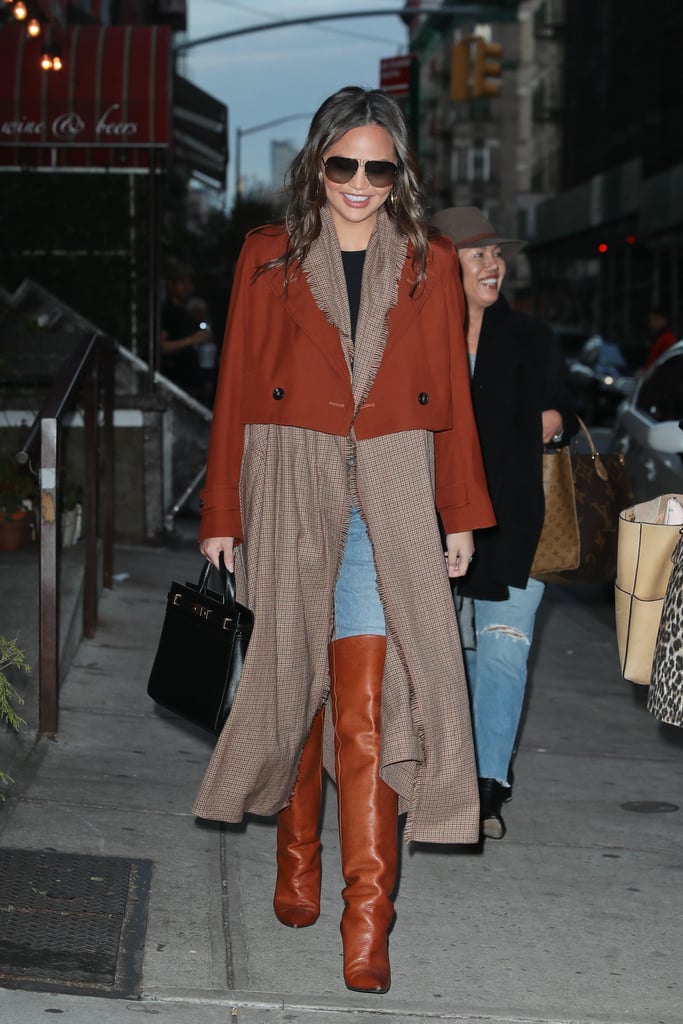 Take cues from your outerwear à la Chrissy Teigen and make your outfit pop by complementing your coat with boots in the same color family.
Amp Up Your Denim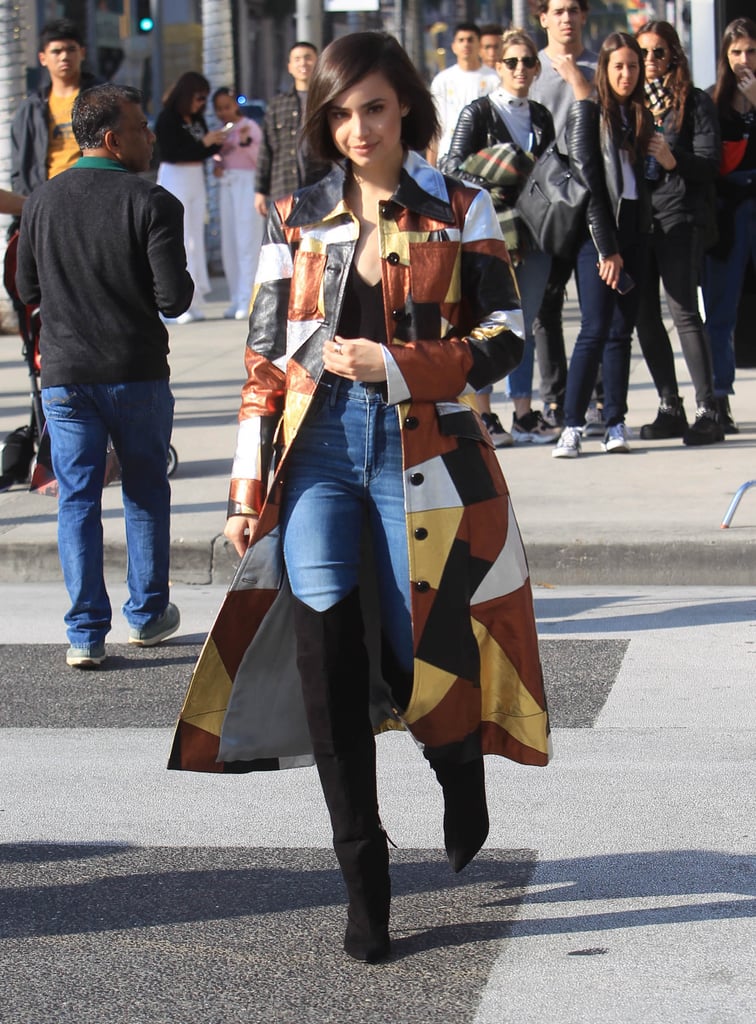 The easiest way to turn a Winter outfit from humdrum to "Hey!" might just be by slipping a pair of over-the-knee boots on over your jeans — oh, and adding a statement coat if you're out to recreate Sofia Carson's look.
Rework the Classics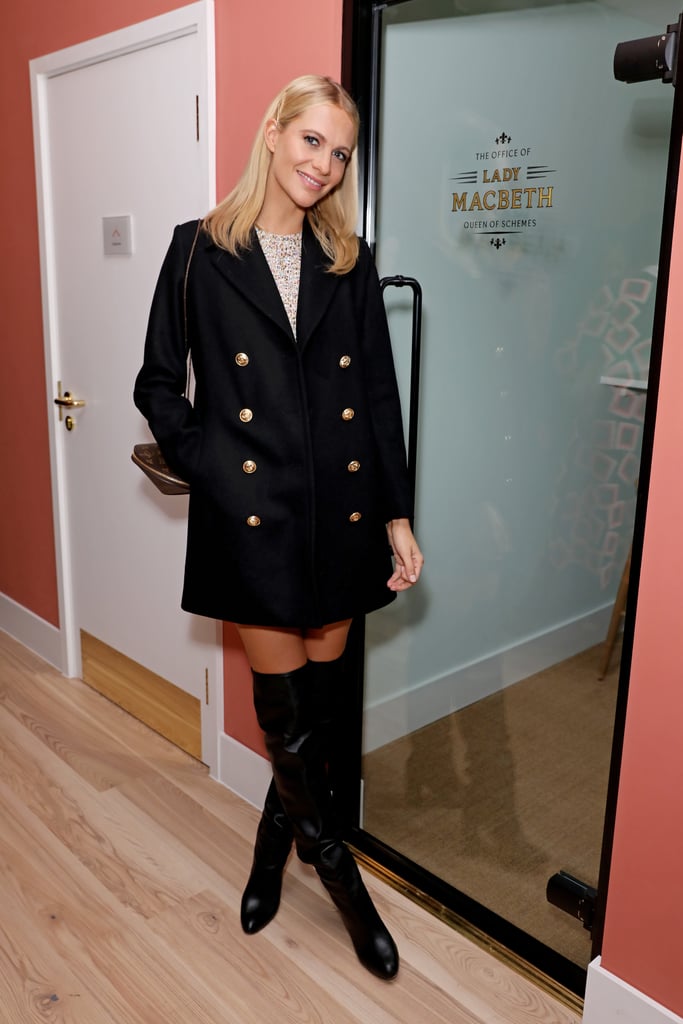 A pair of statement-making boots can be the perfect way to revive a classic outfit. Poppy Delevingne paired hers with a more traditional peacoat and the effect is unexpected and totally chic.