As a shopping editor, I'm choosy about what I actually wear every day. Yes, I test thousands of products, but it's the best of the best that stay in my heavy rotation. One of my absolute favorite brands to shop is Good American [1]. The size-inclusive line of apparel offers versatile yet stylish pieces that focus on fit, and that's so important. You'll never get a waistband gap or pokey wire in any of the brand's designs.
Cofounders Emma Grede and Khloe Kardashian have proven themselves as leaders in the fashion industry — I've never put on a Good American piece that didn't fit me like it was tailored for my body. There are tons of items to choose from, so I curated a shopping guide to the bestselling essentials you should have on your radar. Let's take a look.
Good Legs Jeans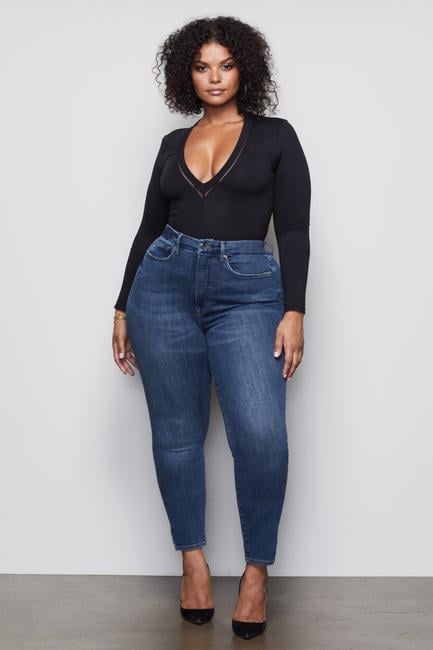 The Good Legs [3] ($99) jeans come in sizes 00-24 and are the most popular jeans on the site.
Showoff One-Piece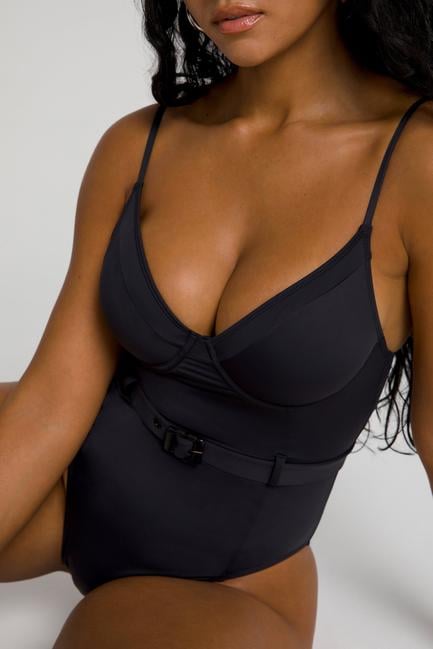 Get plenty of support without sacrificing sexiness with this Showoff One-Piece [4] ($109).
Fit For Success Jumpsuit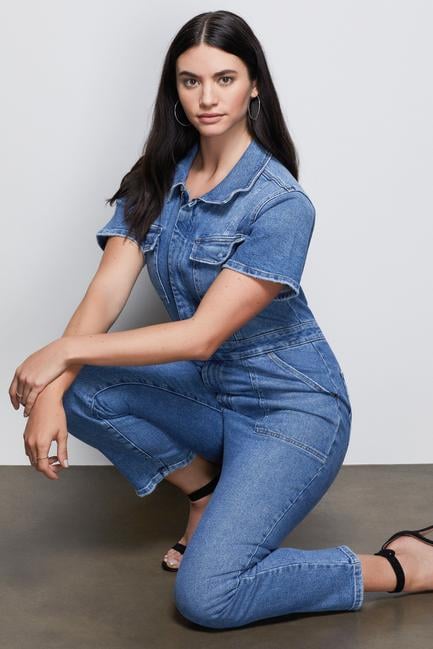 This Fit For Success Jumpsuit [5] ($155) is perfect all year round; it can be styled so many ways.
Feel Good Body Tank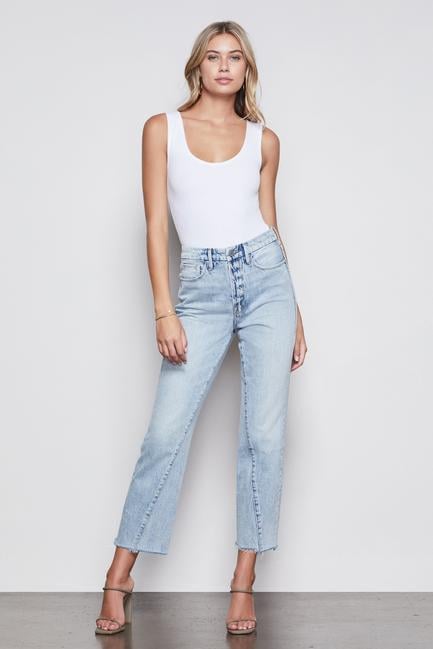 You'll feel confident in this smoothing Feel Good Body [6] ($105) tank top.
Good Vintage Short
Show off your legs in the Good Vintage Short [7] ($99, originally $145).
Crewneck Body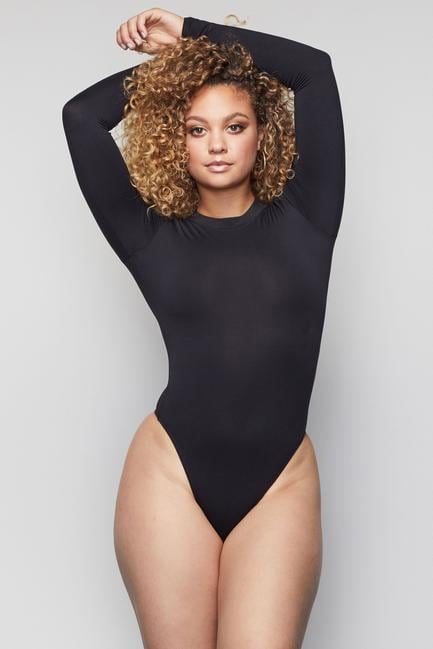 This Crewneck Body [8] ($135) bodysuit looks great with jeans, skirts, trousers — pretty much everything.
Good Straight Jeans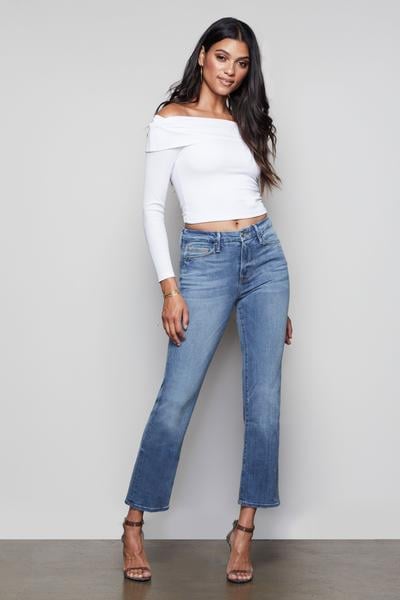 I love the fit of these Good Straight [9] ($159) jeans.
DayNight Dress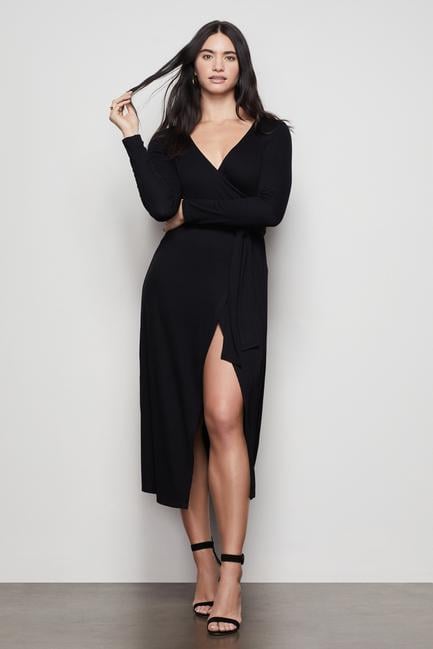 This DayNight Dress [10] ($129) will be the most flattering piece you own, I'm sure of it.
Bombshell Short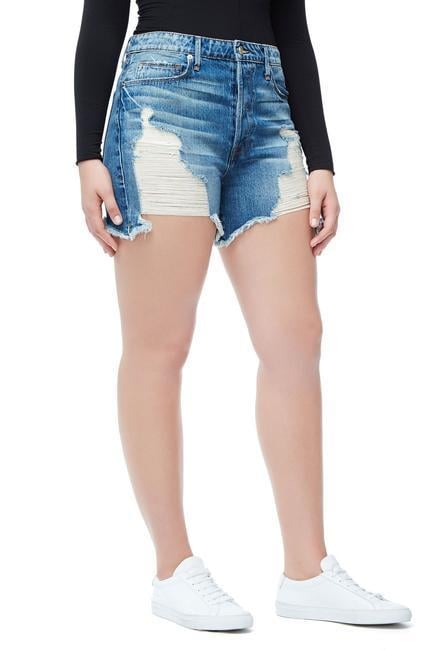 For a distressed look, try this cool Bombshell Short [11] ($99).
Icon Legging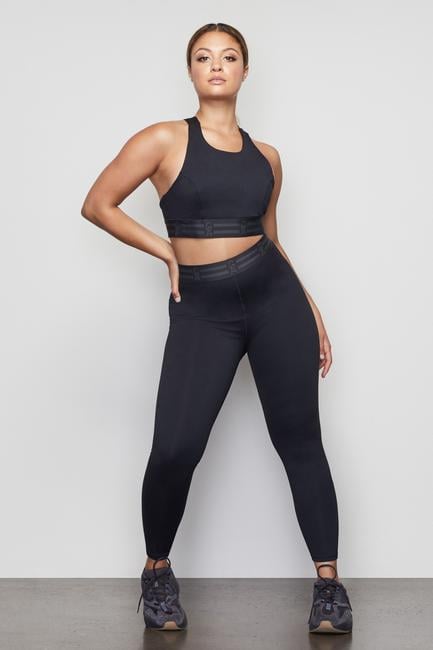 You won't be constantly pulling up this Icon Legging [12] ($89) while you work out.
Good Legs Crop Jeans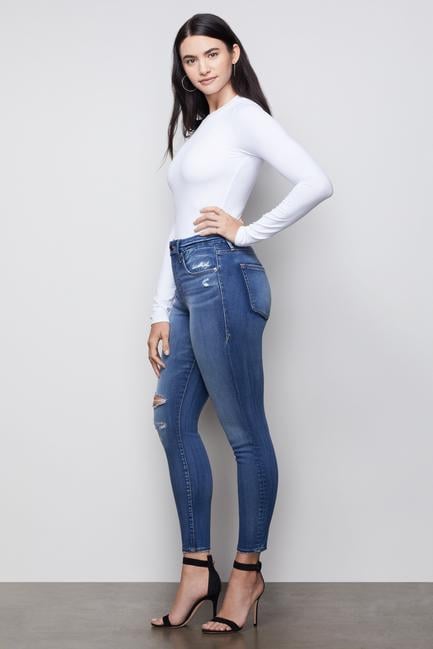 Another version of the bestsellers, these Good Legs Crop [13] ($175) jeans have a distressed finish.
Body Sculpted Midi Dress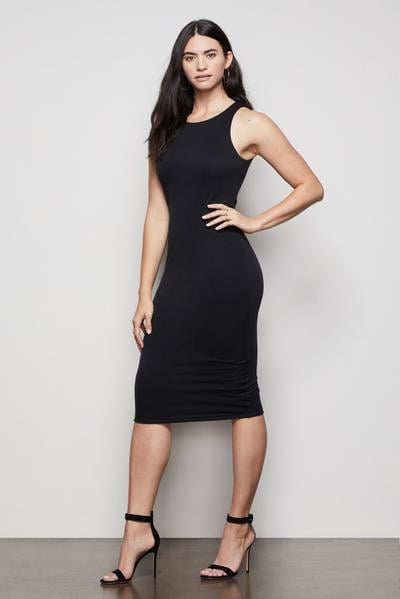 I love this Body Sculpted Midi Dress [14] ($99) because you can style it for any season.
Vacay Palazzo Jumpsuit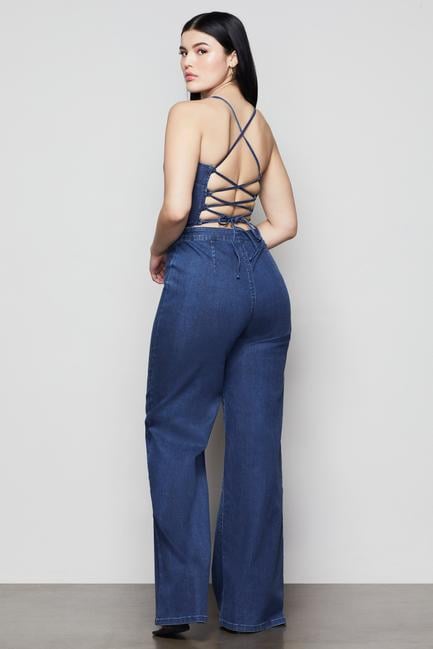 Show off your back in this cute Vacay Palazzo Jumpsuit [15] ($159).
Icon Bike Short
On hot days, the Icon Bike Short [16] ($65) will be your BFF.
Exec Blazer Dress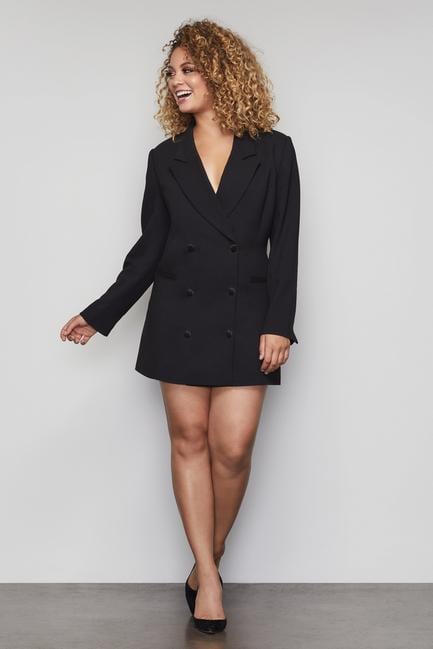 You'll feel like a boss in this chic Exec Blazer Dress [17] ($235).