For as much as the fickle style set loves to switch up their looks, they've pledged allegiance to a few select pieces in 2016. It's not about flashy labels or logos anymore, but there are a few items that earned It status all over the feeds of your favorite bloggers and on the industry's biggest street style stars. Gucci started a full-blown shoe obsession, Kanye West may have single-handedly made us all bomber-jacket fanatics, and Vetements changed the whole denim game with one pair of jeans. Read on for the nine fashion items that were absolutely everywhere this year.
01
Loewe Puzzle Bag
The fixation with Loewe's Puzzle bag showed the style set's continued preference for subtler ways to show their insider status. No flashy labels or oversize totes, but the specific pattern sends a wink to fashionable women everywhere and you know it when you see one.
02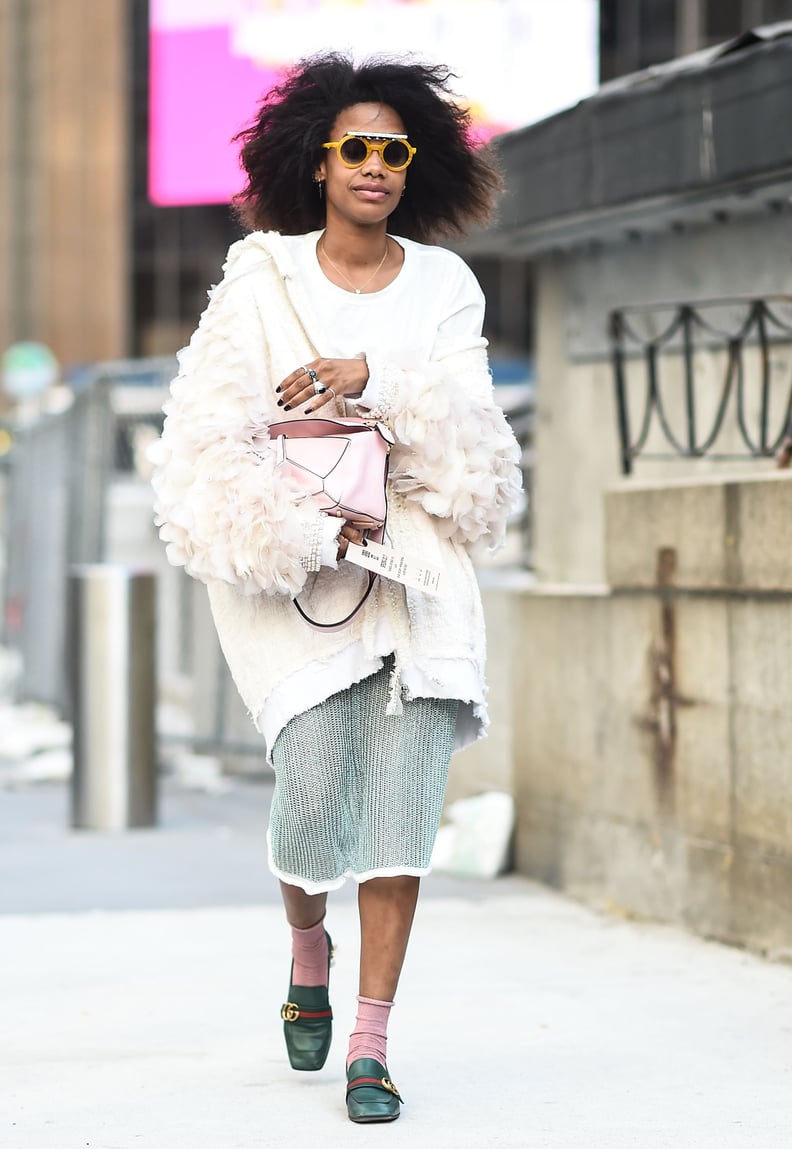 Gucci Loafers
From slides and heels to the iconic horsebit detail, Gucci's loafers were the flats to have.
03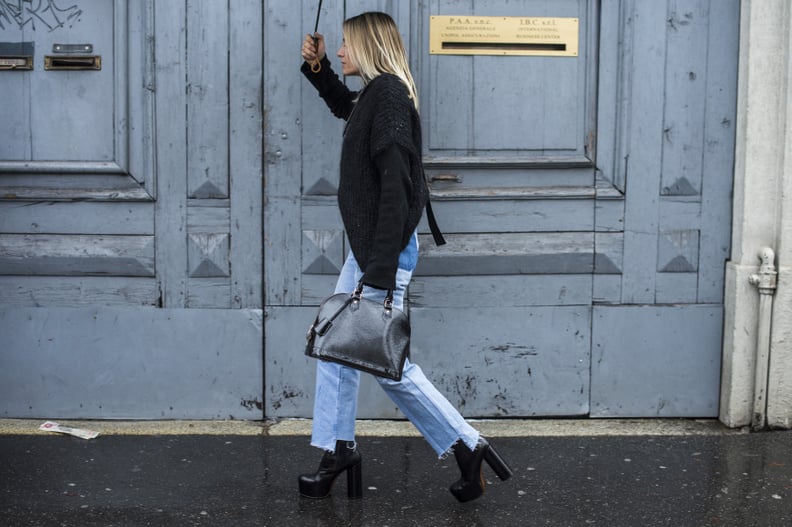 Vetements Jeans
Vetements may have single-handedly revived streetwear and changed the game all year with notable It pieces, like its sweatshirts and platform boots. Still, the fashion world seemed most fixated with the label's patchwork jeans that incited the denim trend of 2016 and inspired a slew of copycats.
04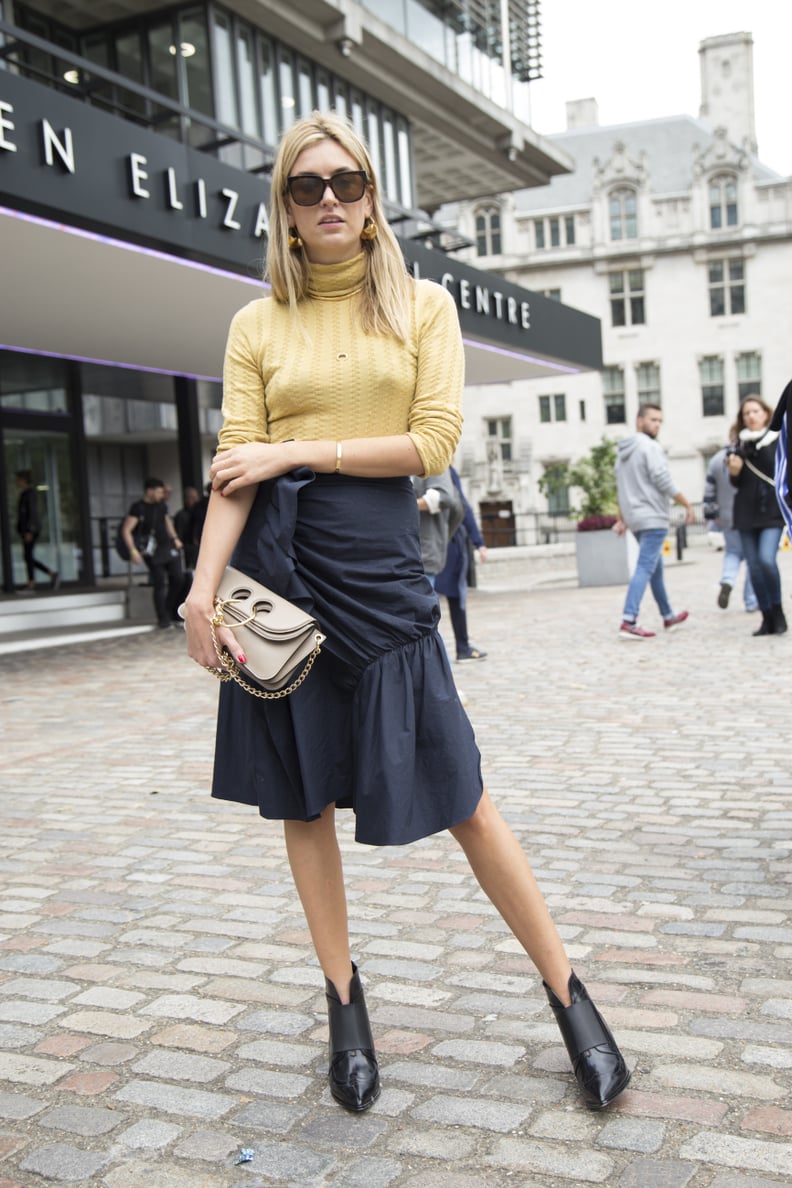 J.W. Anderson Pierce Bag
J.W. Anderson's bag blew up with bloggers and fashion insiders, again proving subtle statements reigned supreme in 2016.
05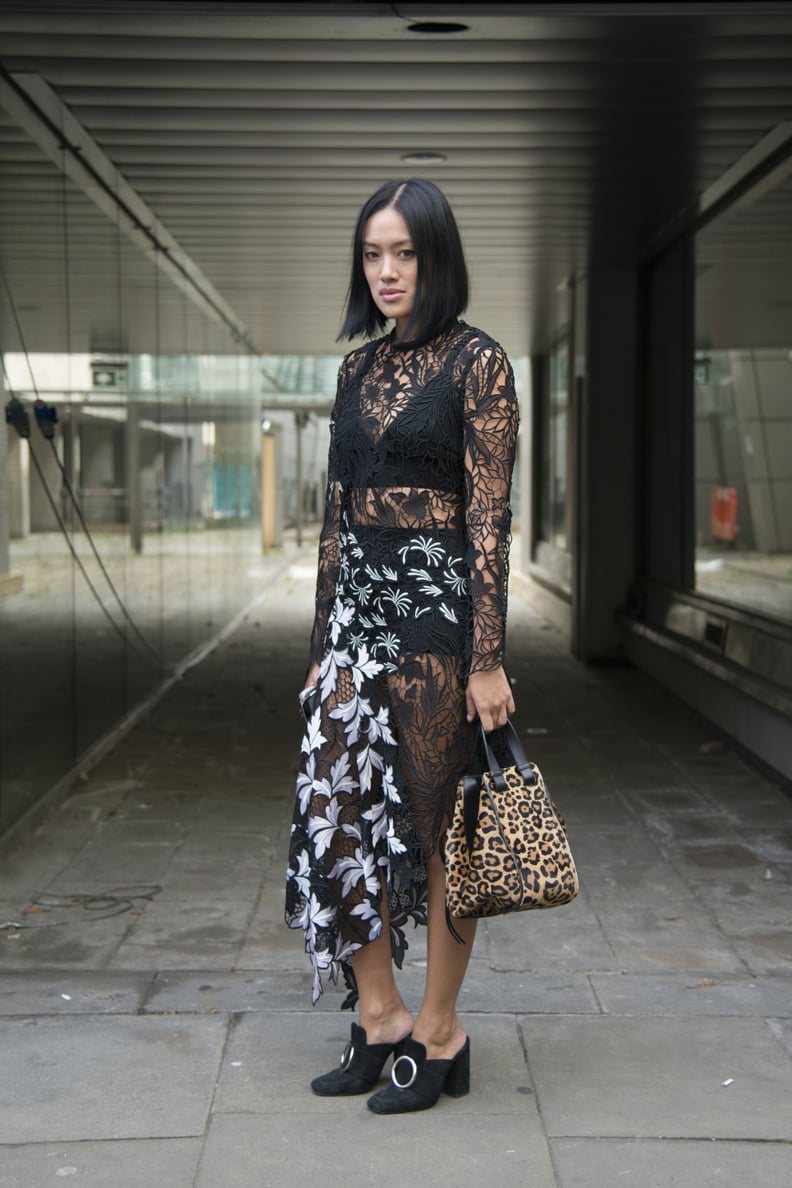 Self-Portrait Dresses
The celebrity and blogger-loved label continued to make waves in 2016, this time with a range of sheer silhouettes that went beyond its first-popular fit-and-flare silhouette. Need further proof that the brand went big this year? Both Kate Middleton and Michelle Obama are fans.
06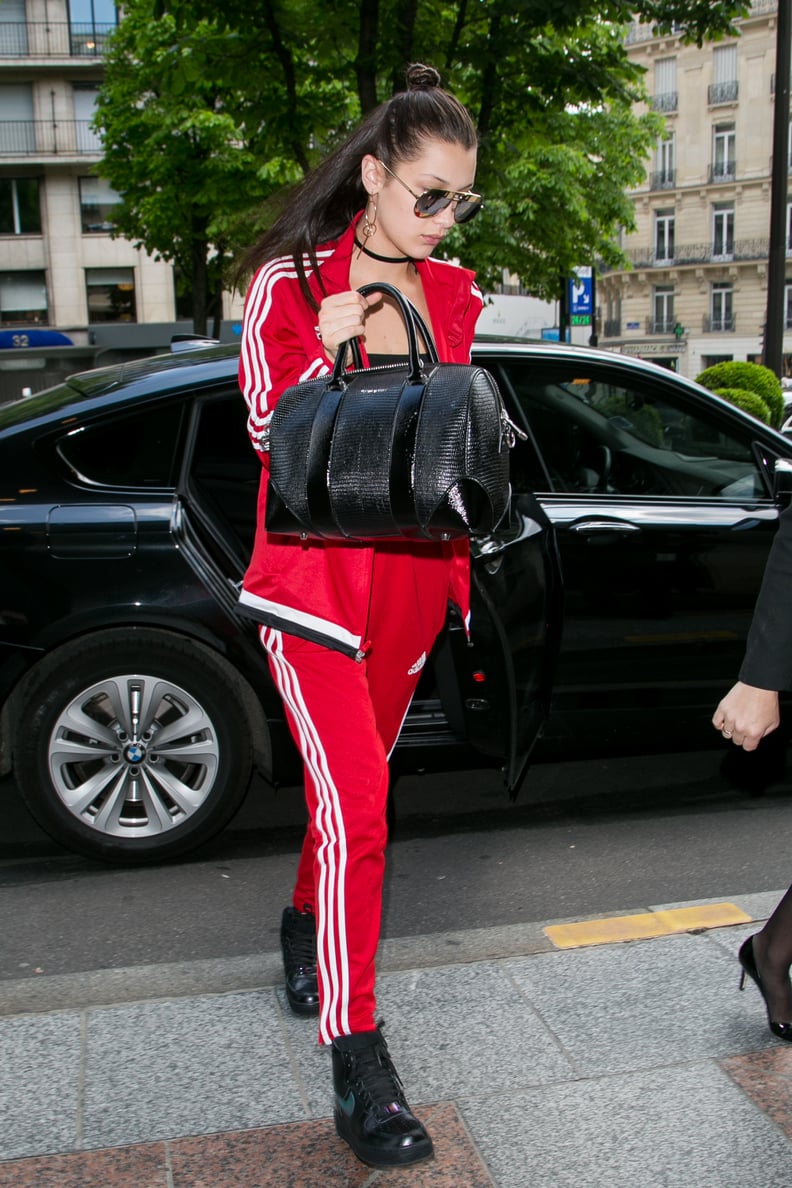 Adidas Track Pants
We should have seen the comeback coming — athleisure and nostalgia collided in a perfect storm, bringing the pants you wore in grade school back in a big, high-fashion way.
07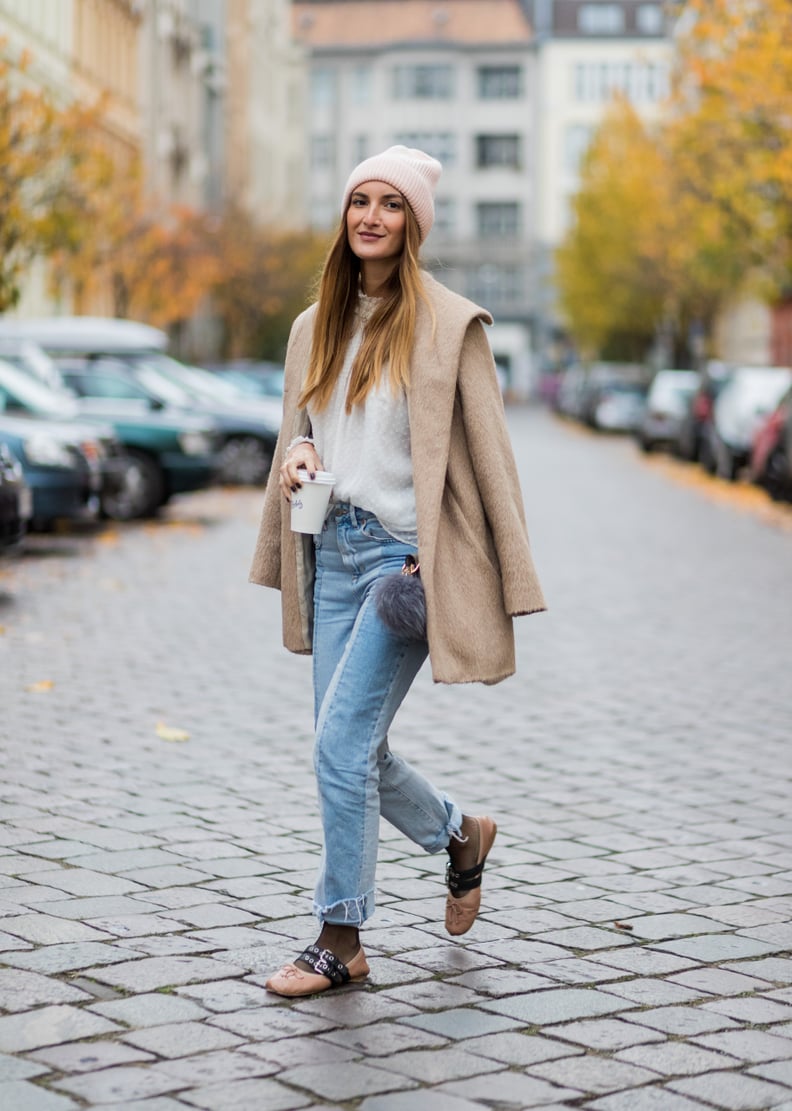 Miu Miu Ballet Flats
With bold buckles and grosgrain ankle straps, Miu Miu's sweet-meets-edgy silhouette was the newest iteration of the lace-up flats trend. If you didn't see them all over your Instagram feed, you probably weren't paying attention.
08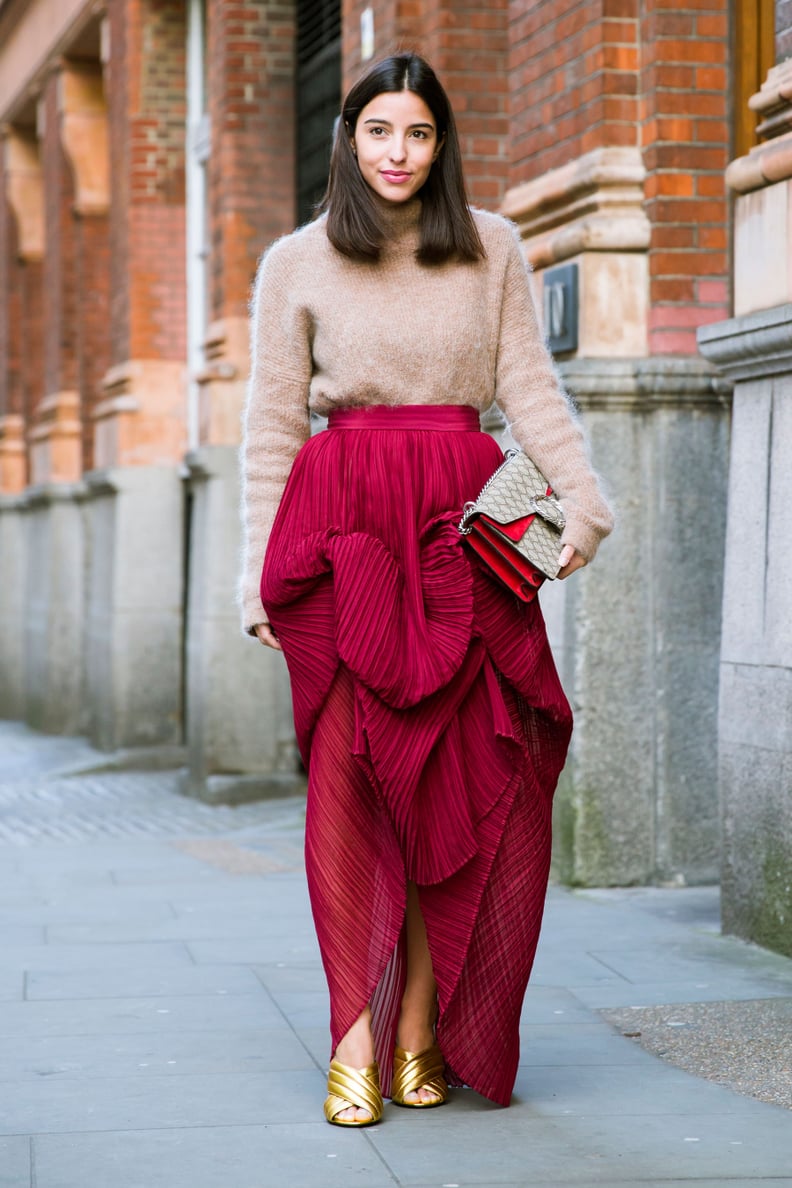 Gucci Crisscross Sandals
09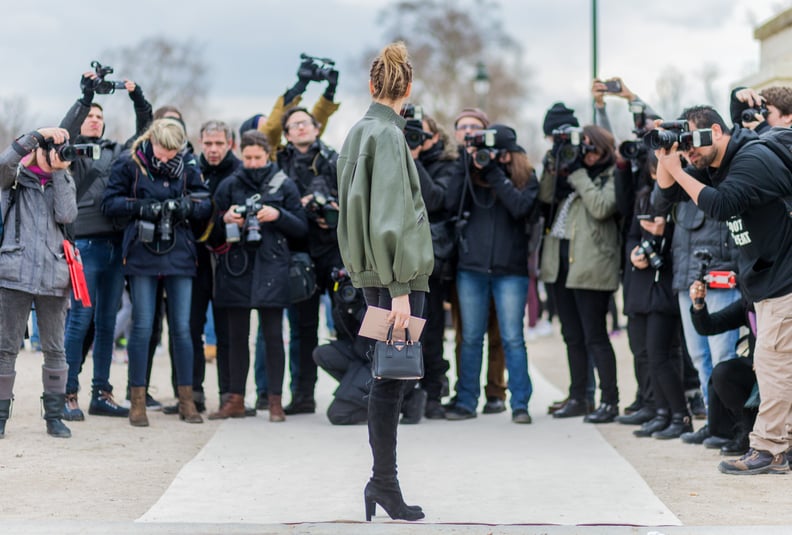 Green Bombers
Bomber jackets dominated, but the olive-green bomber was practically ubiquitous. We owe it to Kanye West for popularizing the everyday staple with his Yeezy collection (not to mention his personal style), but quite quickly the streets were filled from iterations by everyone from Alpha Industries to high-fashion labels like Fendi.