Blake Lively Ran a Legitimate Fashion Marathon in These 7 Outfits
Blake Lively is currently promoting her new film All I See Is You in New York City, and when she goes on a press tour, she packs an extremely glamorous wardrobe. (Remember all those Age of Adaline looks?) After a visit to Jimmy Fallon, where she rocked a purple Roland Mouret dress with Christian Louboutin shoes, Blake made an appearance on Good Morning America, where she showed up in a straight-off-the-runway Brandon Maxwell ensemble.
While her yellow top and trousers were bright — the actress referred to them as "Bananas" on Instagram — Blake was wearing a pair of incredible Charlotte Olympia cat pumps underneath. She shared a peek on her feed, but also posted plenty more outfit details about her seven incredible designer ensembles, all of which she wore in 24 hours. This whirlwind included some pretty impressive premiere outfits, so check out her style before she makes another quick change.
01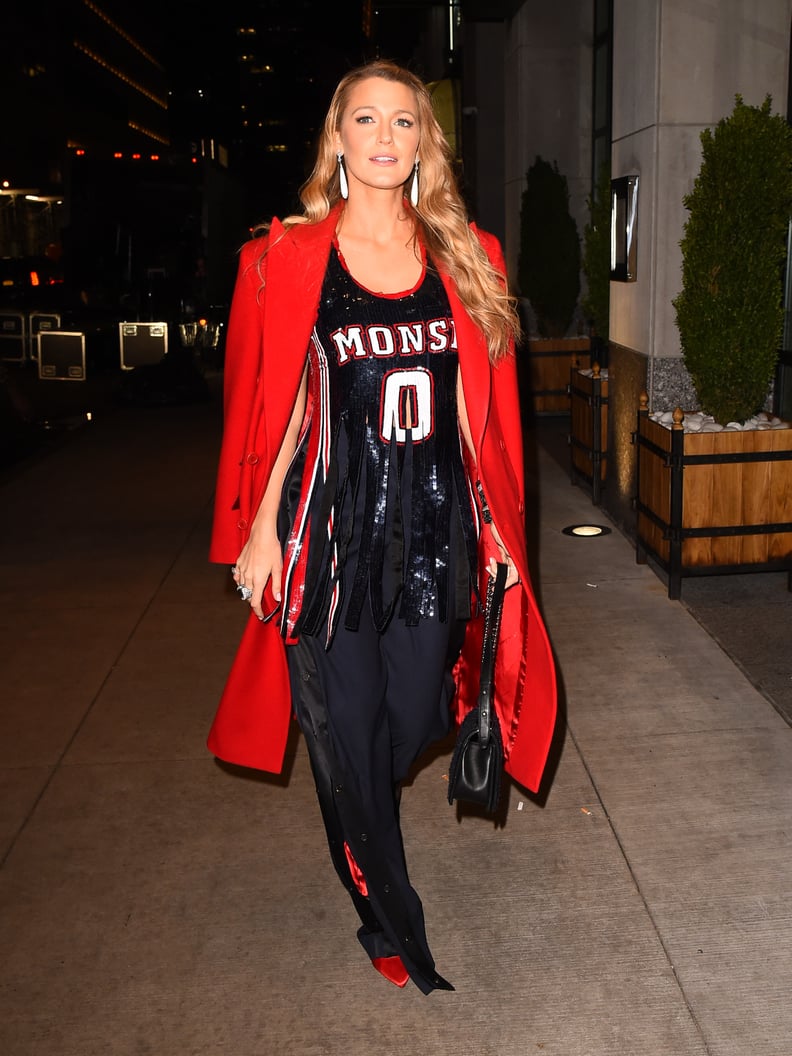 Blake's Monse Look
Blake's final outfit of the day was this straight-off-the-runway Spring 2018 Monse look, which included a shredded jersey and track pants. She wore red buckled heels and a duster coat on her shoulders.
02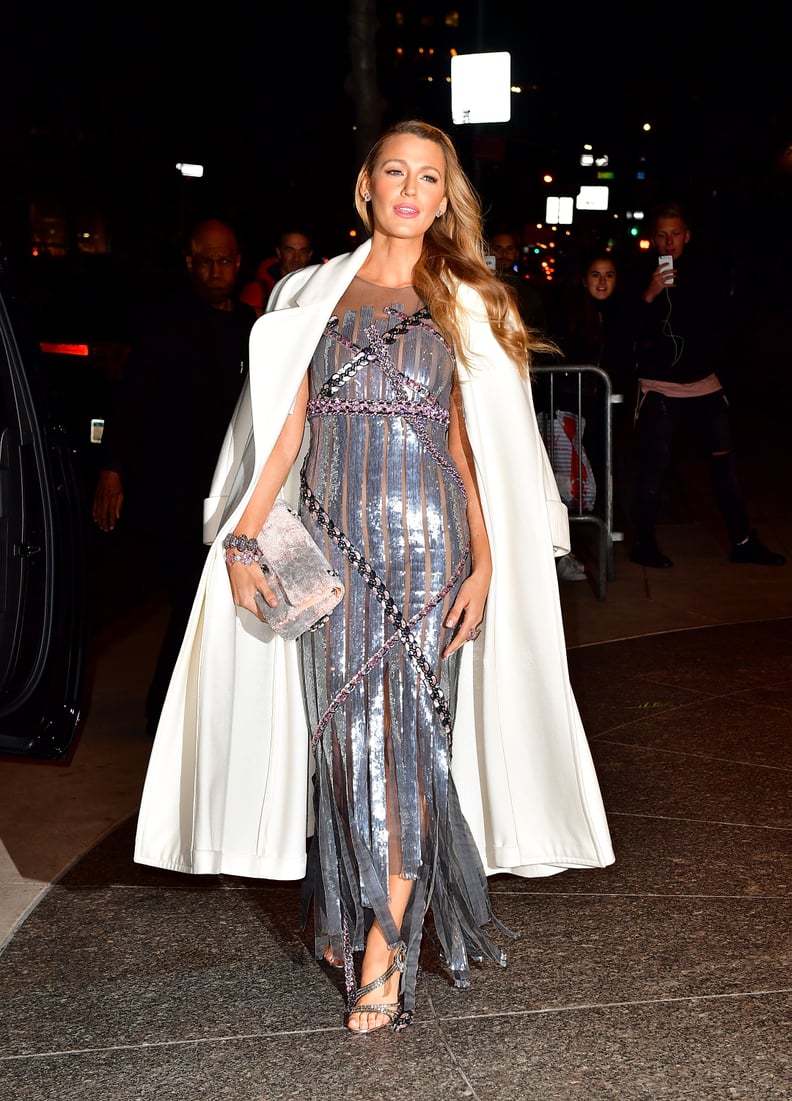 Blake's Vintage Chanel Couture Dress
Blake stunned at her official premiere in a metallic Chanel Couture gown and matching heels that wrapped around her feet. She threw a white coat over her shoulders on the breezy night.
03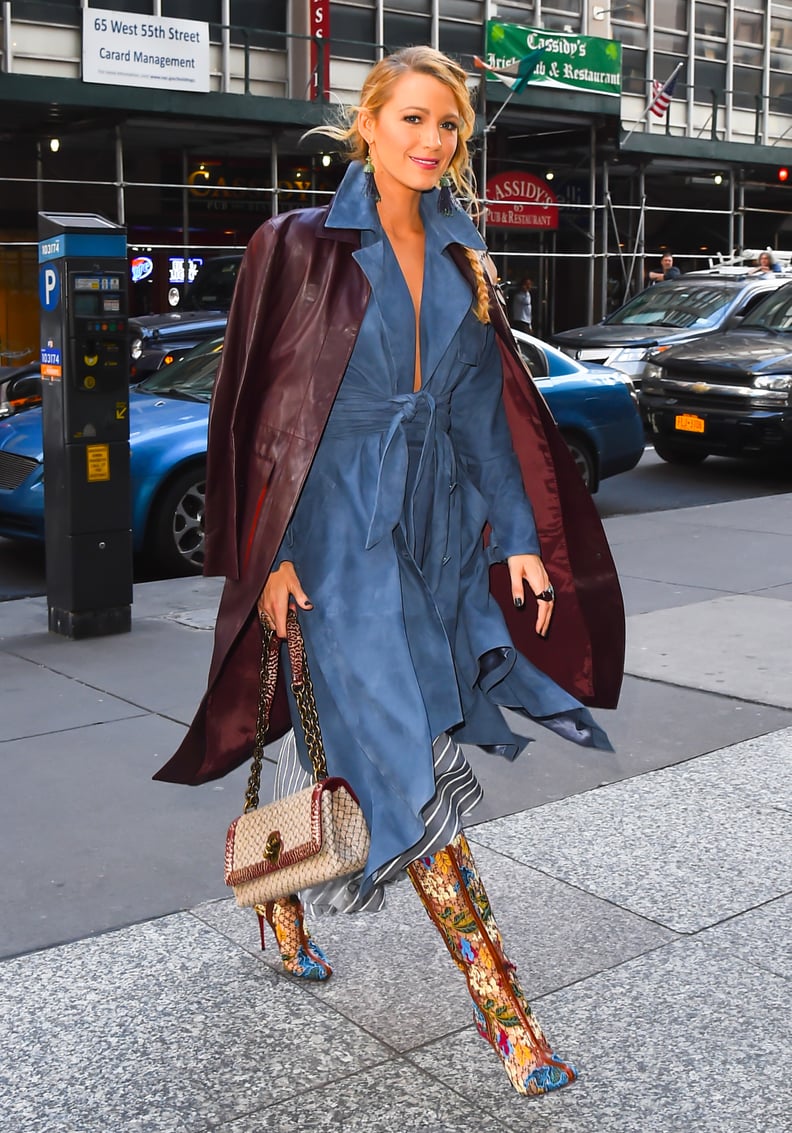 Blake's Trench Dress
The actress mixed autumnal tones with a true blue Jonathan Simkhai trench dress, maroon Bottega Veneta leather jacket, chainstrap Bottega Veneta purse, Lorraine Schwartz earrings, and Christian Louboutin floral boots.
04
Blake poked fun at her many outfit changes, showing off her chandelier earrings by Lorraine Schwartz.
05
Blake also shared a birds-eye view of her many accessories.
06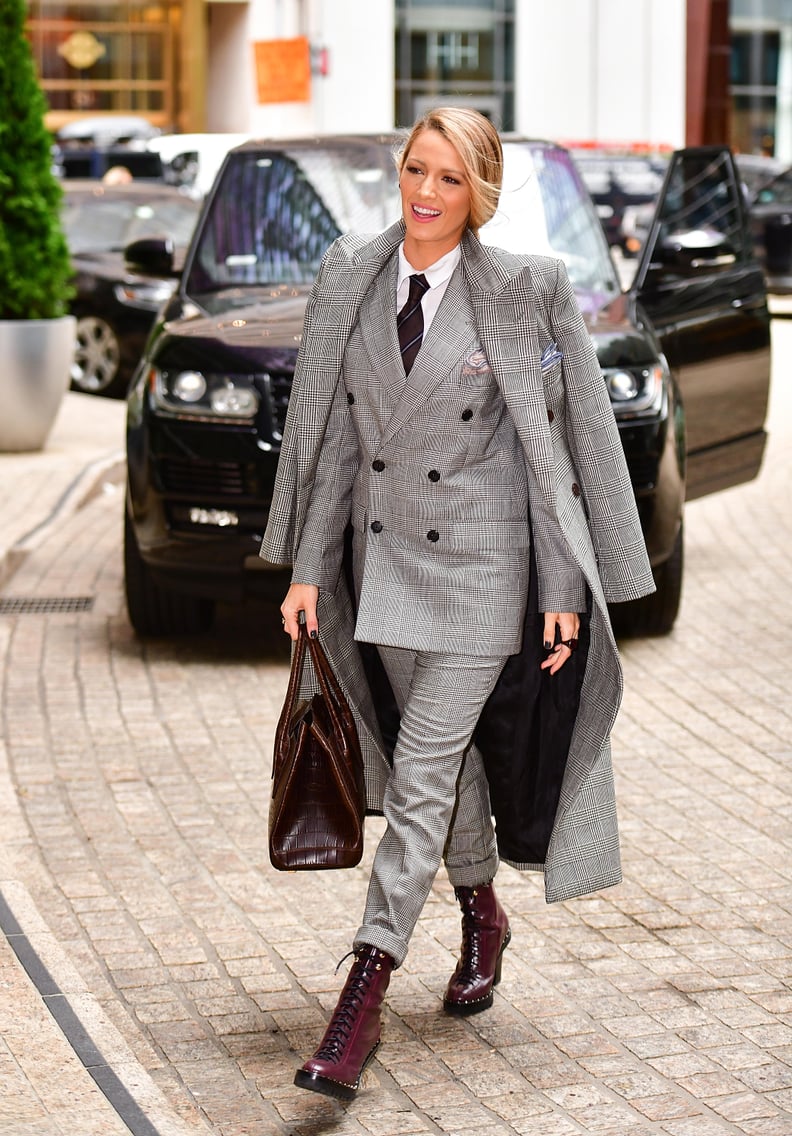 Blake's Suit Set
The star slipped into a Ralph Lauren three-piece checked suit set with a long duster coat and tie, accessorizing with a Michael Kors Collection bag and lace-up booties.
07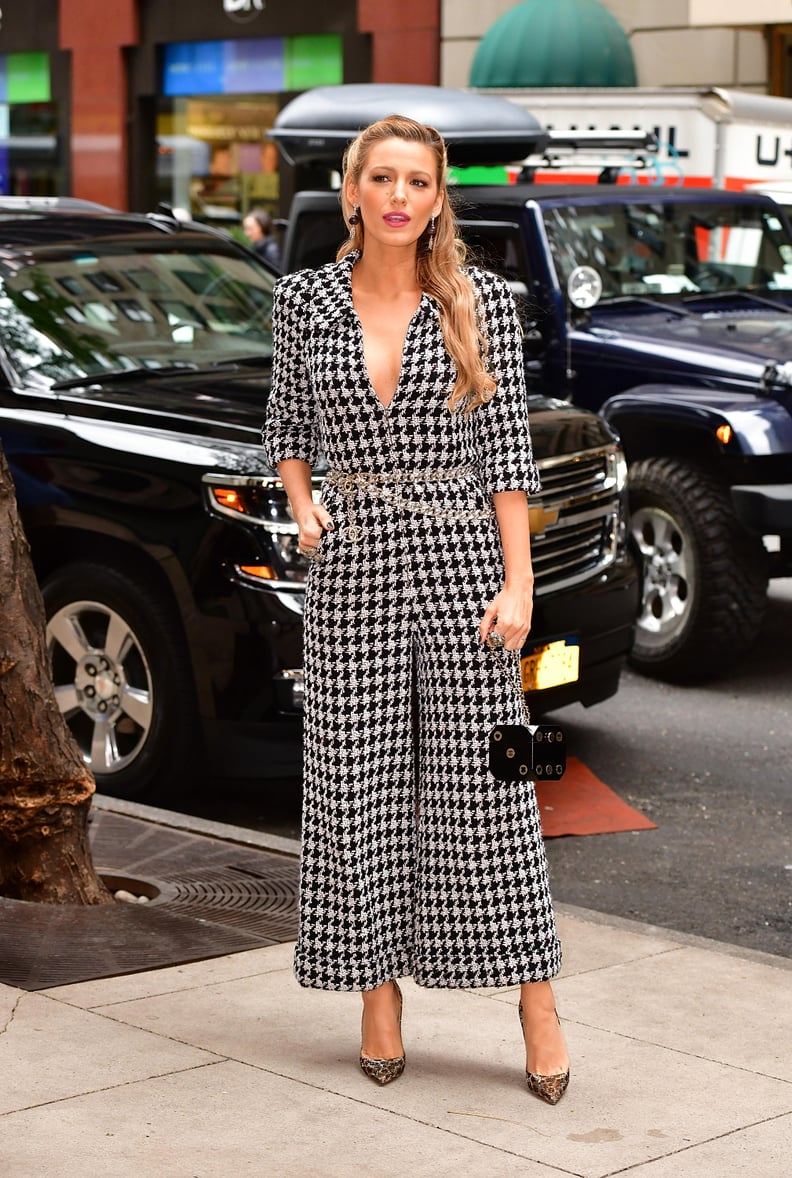 Blake's Chanel Jumpsuit
Blake's tweed houndstooth design featured a zippered plunging neckline and a gold chain belt.
08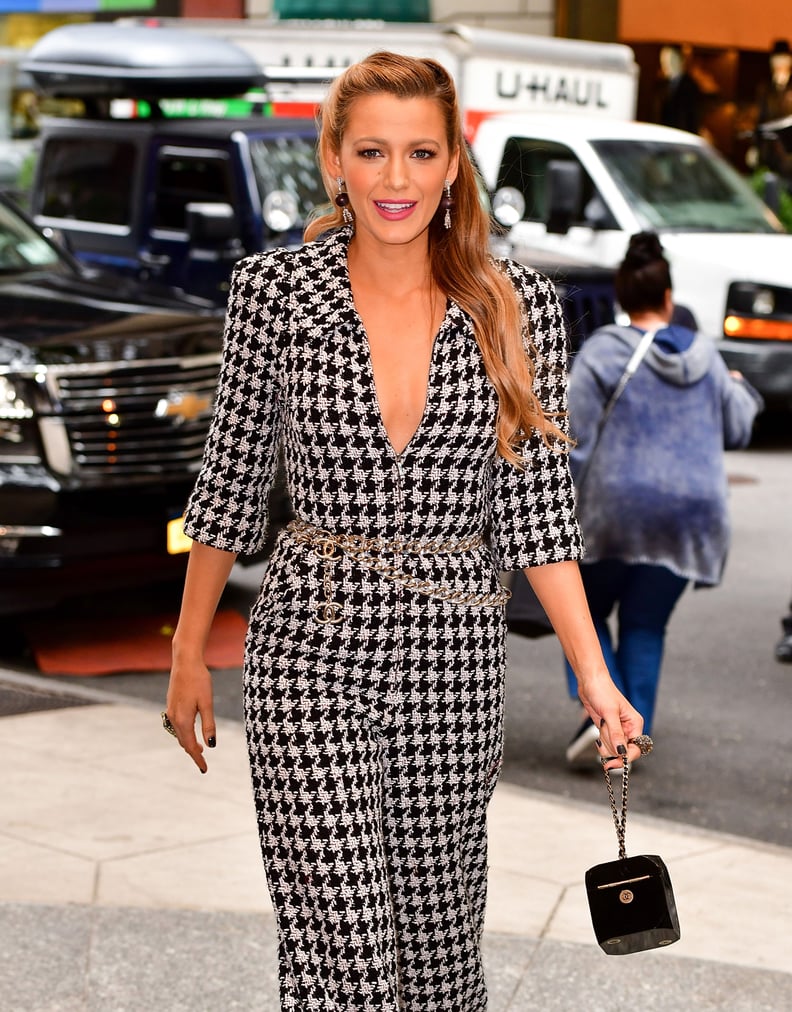 Blake wore chunky rings, drop earrings, and an adorable Chanel wristlet.
09
Blake wore the most gorgeous Lorraine Schwartz flower ring with this look.
10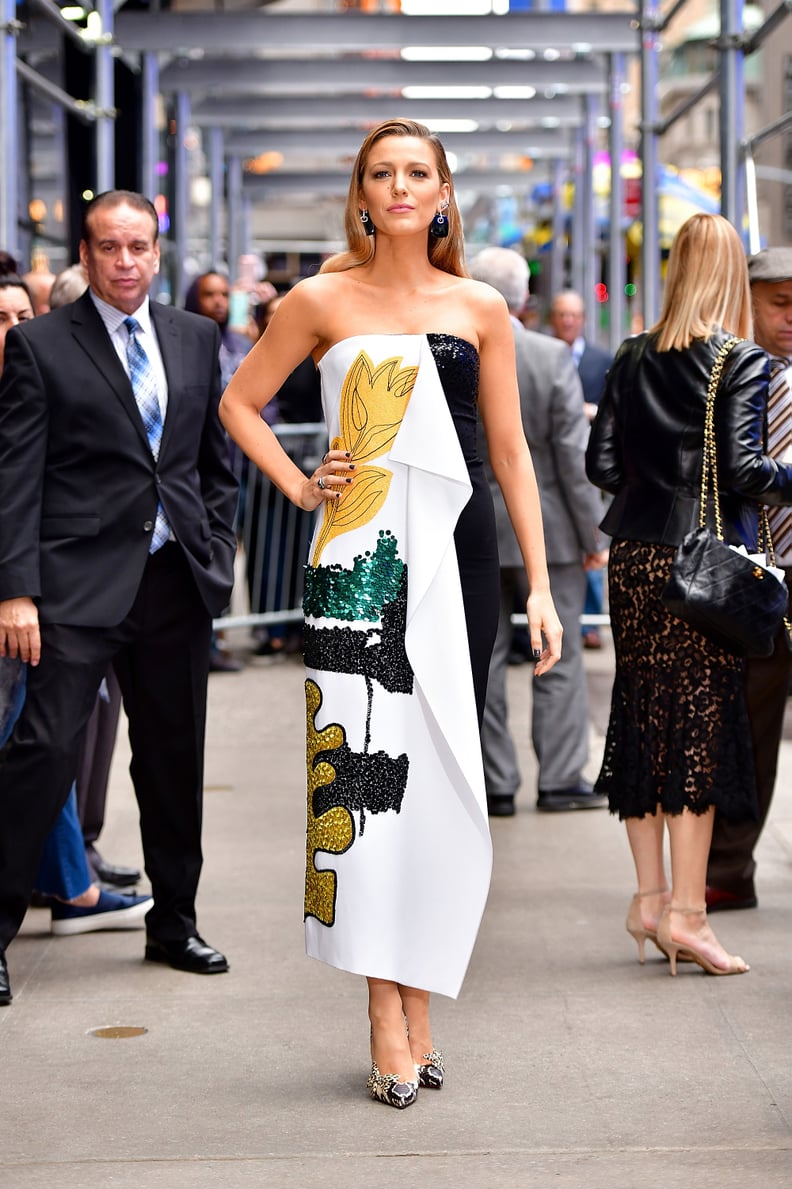 Blake's Oscar de la Renta Dress
The star's draped strapless midi was embellished with colorful sequins, a look right off the Spring 2018 runway.
11
Blake wore Lorraine Schwartz and Ofira jewels with this look too.
12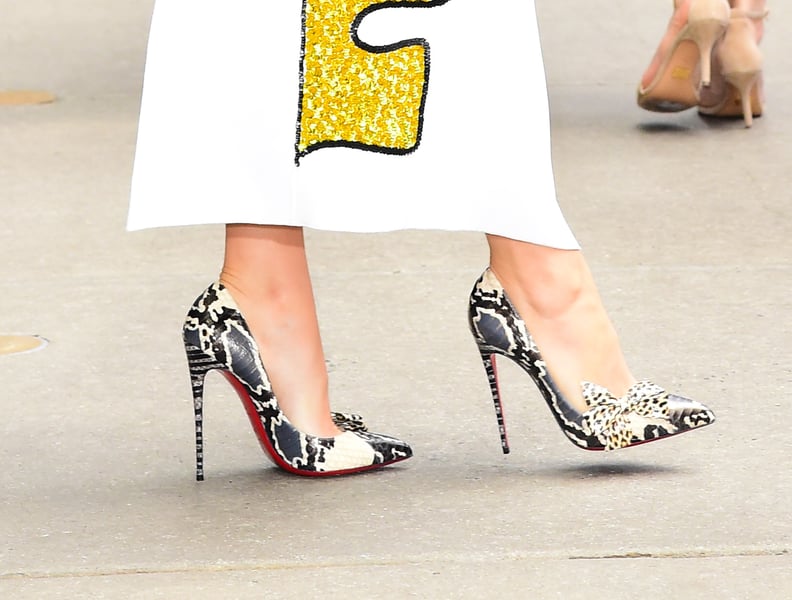 And she slipped into Christian Louboutin heels that came complete with a leopard bow.
13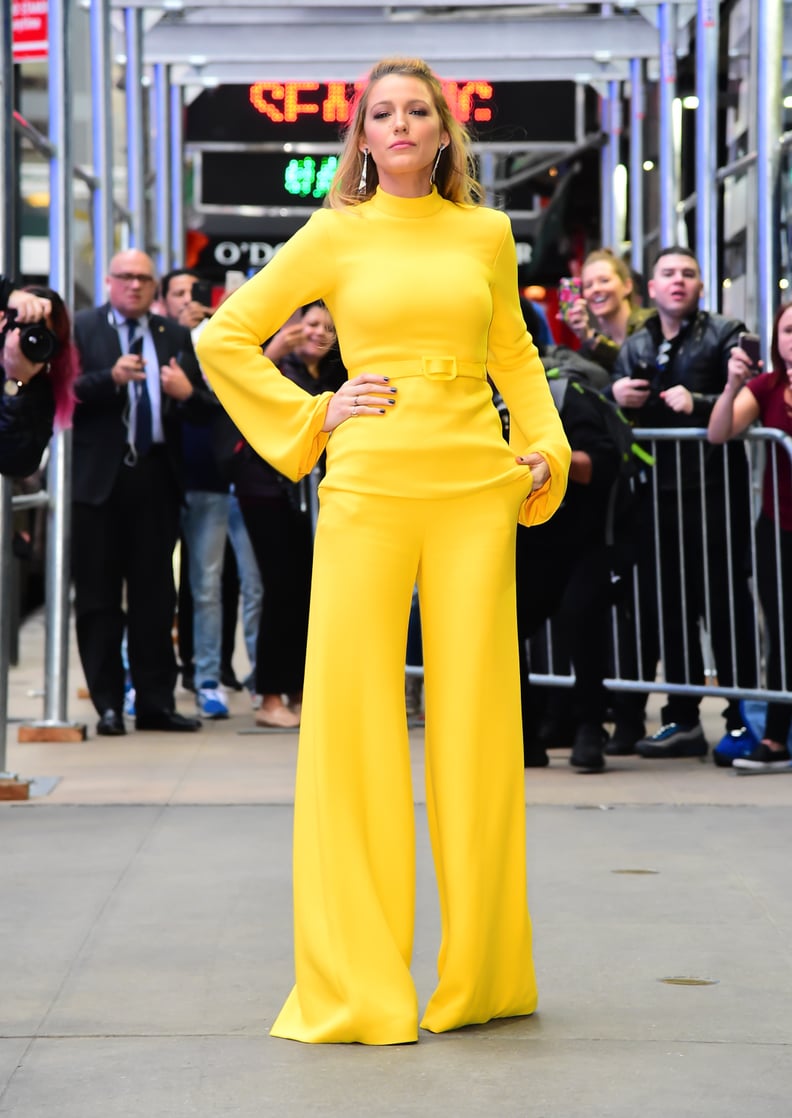 Blake's Brandon Maxwell Look
The star wore bright yellow separates off the Spring 2018 runway.
14
She styled the look with gold and teal Charlotte Olympia Kitty pumps.
15
Blake wore Lorraine Schwartz earrings and Ofira rings.