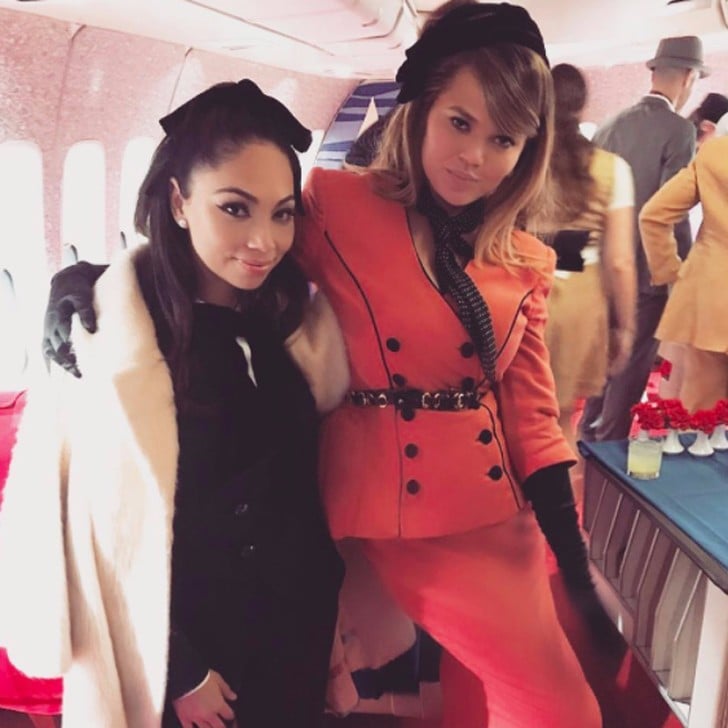 Chrissy Teigen's 32nd birthday was not your typical dinner-and-drinks experience. The model threw a lavish Pan Am-themed bash and invited guests like Kim Kardashian and Shay Mitchell to the party. The decor was on point, but even more impressive were everyone's outfits.
As the birthday girl, Chrissy channeled the ultimate '60s style icon of all time: Jackie Kennedy Onassis. She wore a custom pink skirt suit by Sergio Hudson that fastened together with black buttons and donned a chain-link belt around her waist. The outfit was reminiscent of Jackie O's infamous pink suit from the day of her husband's assassination. Chrissy topped off the ensemble with a pillbox hat and a pair of black netted heels.
At the party, she snapped a quick outfit photo with her stylist, Monica Rose, who we're guessing might have been Chrissy's sounding board for picking out a birthday look. Scroll on to see her skirt suit from every angle.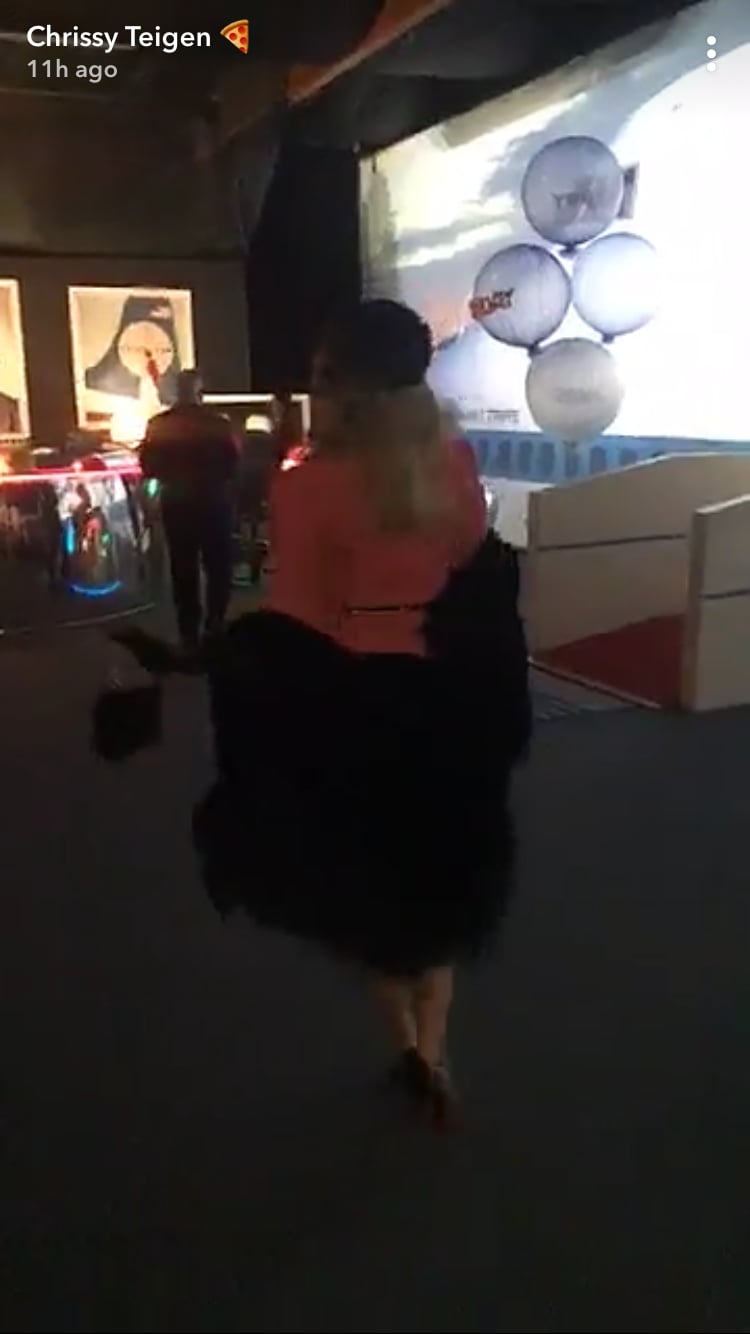 Chrissy Teigen Threw a Pan Am-Themed Party
She Really Brought the '60s Style to Life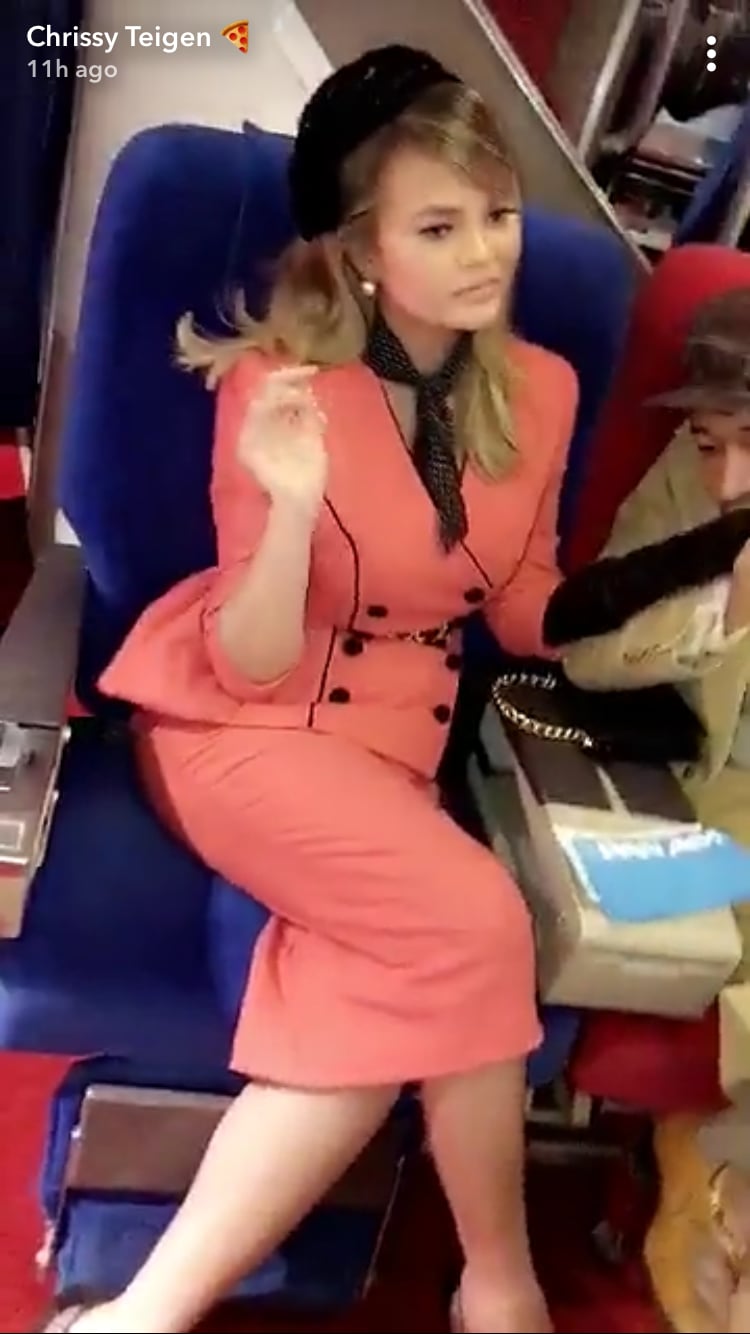 We Mean, Look!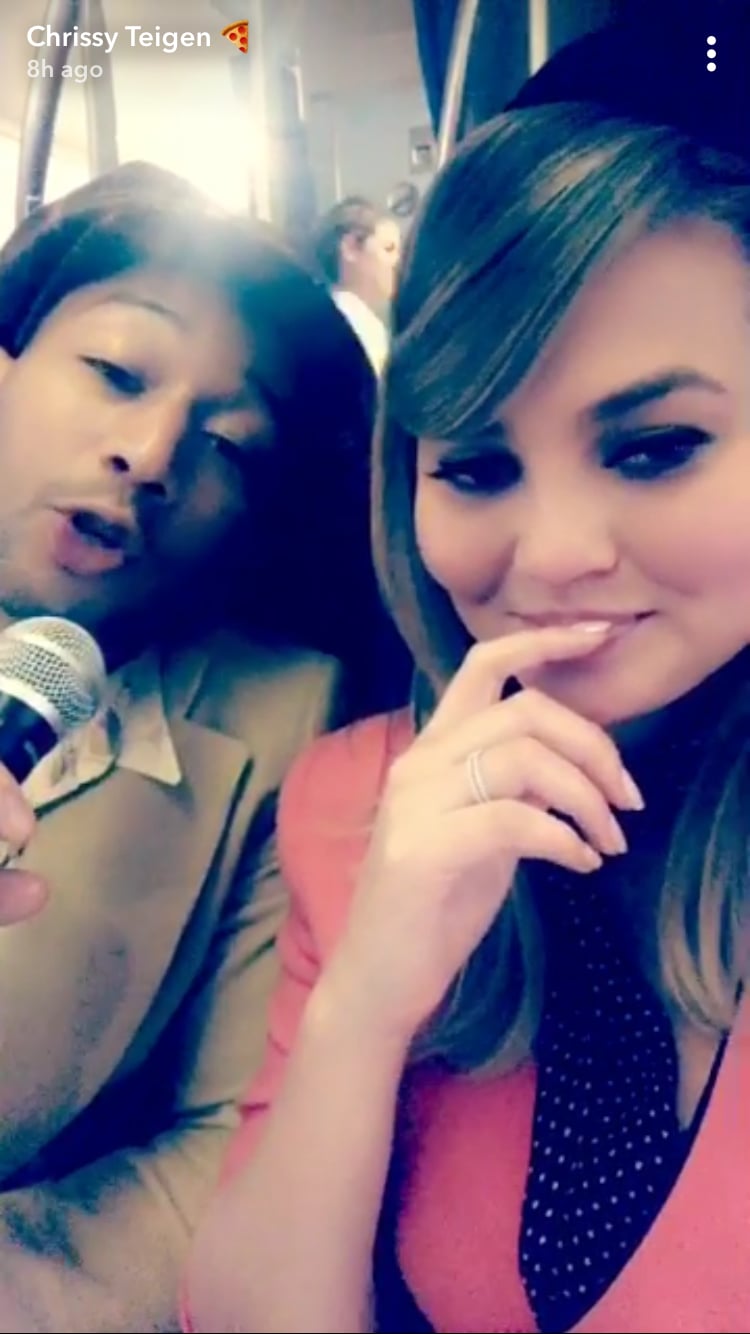 John Legend Also Dressed Up For the Fun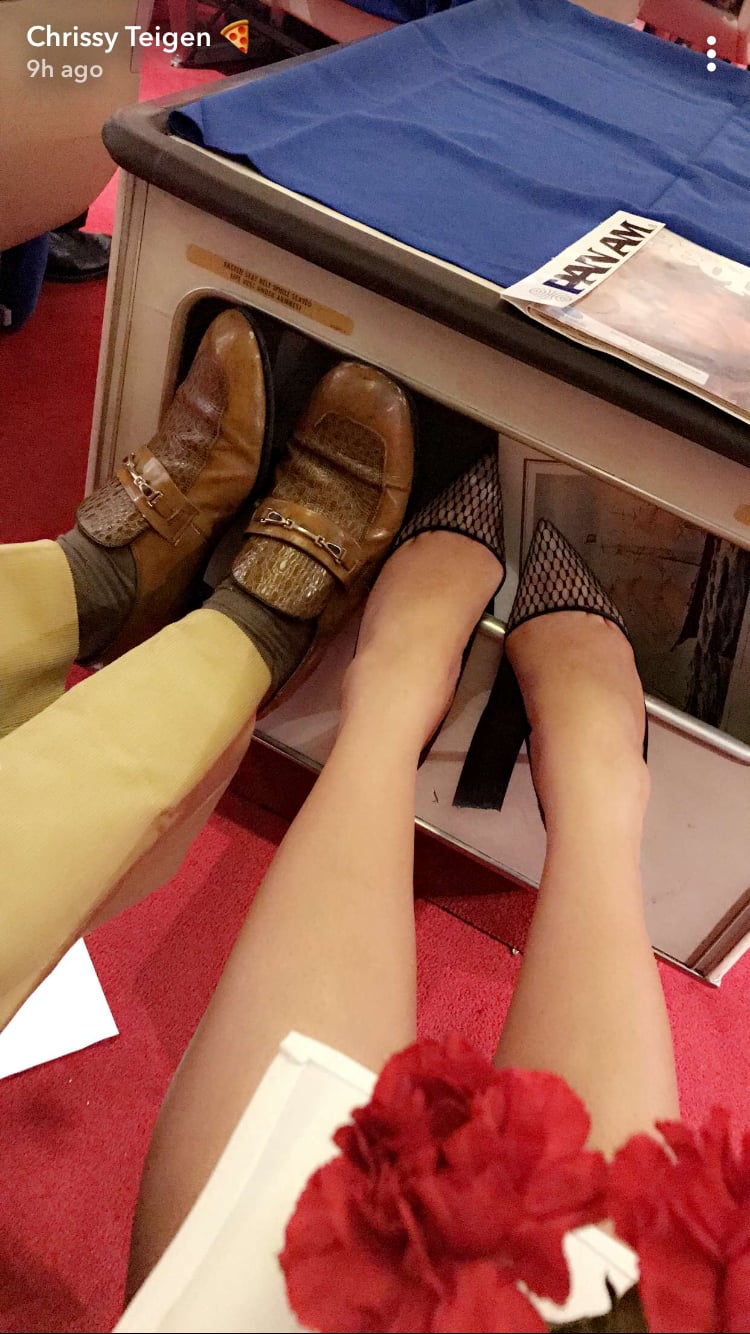 And Chrissy Took a Snap of Their Shoes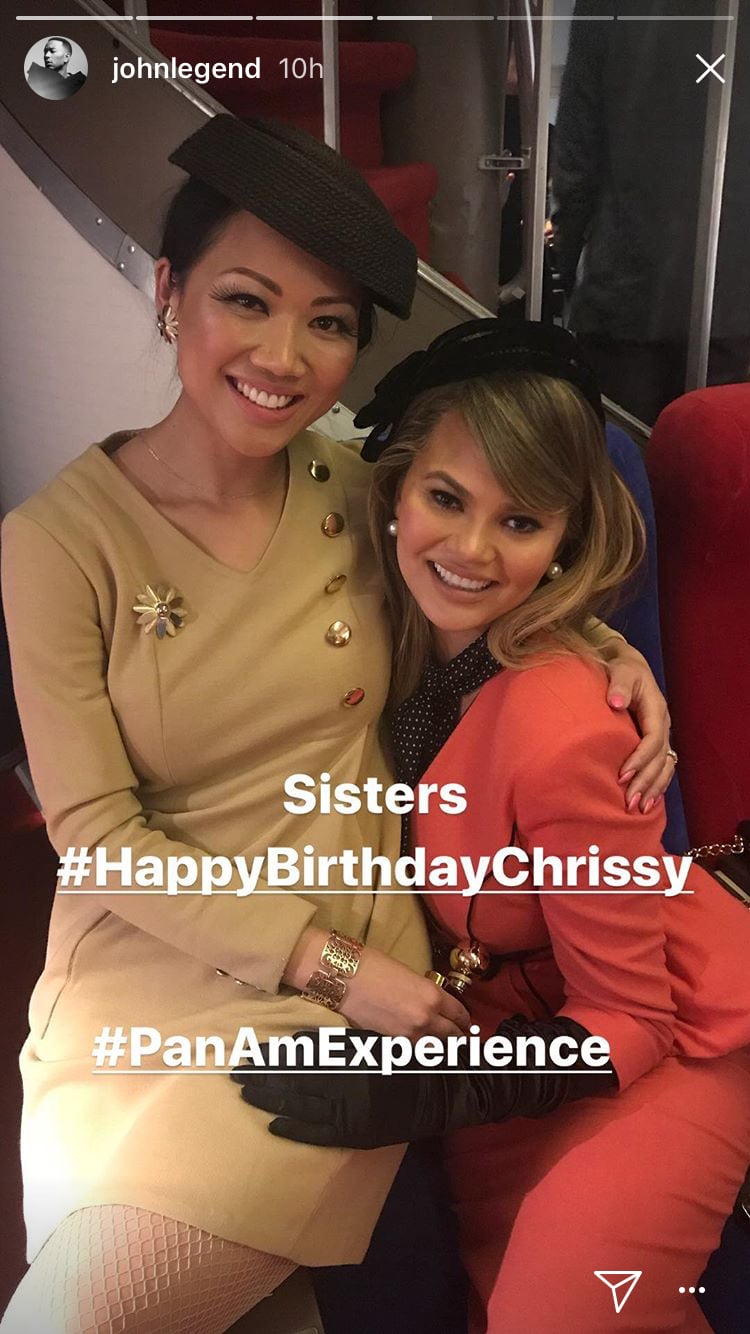 Chrissy's Themed Birthday Party Was a Success