When it comes to designers, there's an extralarge spot in our heart for Christian Siriano. Not only do we enjoy his princess-like designs, which often include full skirts and plenty of dramatic details, we also love that they flatter a handful of different body types. Everyone from Christina Hendricks to Jennifer Lopez to Sarah Hyland has stepped out in his stuff, and they all looked flawless while doing so.
For this year's Oscars, Christian partnered with Stella Artois and Water.org to design a dress in support of the global water crisis. "I took [the Stella chalices] as a jumping-off point and let my imagination run wild," he told us when we chatted with him about the piece, which will be worn by TV personality Maria Menounos. "They kind of look like embroideries, so the gown is very embroidered and has a lot of technique."
But who are some other stars he hopes will show up in his creations? Does he have anything to say about that whole runway-to-consumer trend? Find out these answers and more ahead as we count down the seconds until Oscars night.
On His Dream Client
"I'm a big fan of Julianne Moore. I just sent her clothes recently, so hopefully that works out. But I haven't had the pleasure of dressing her yet."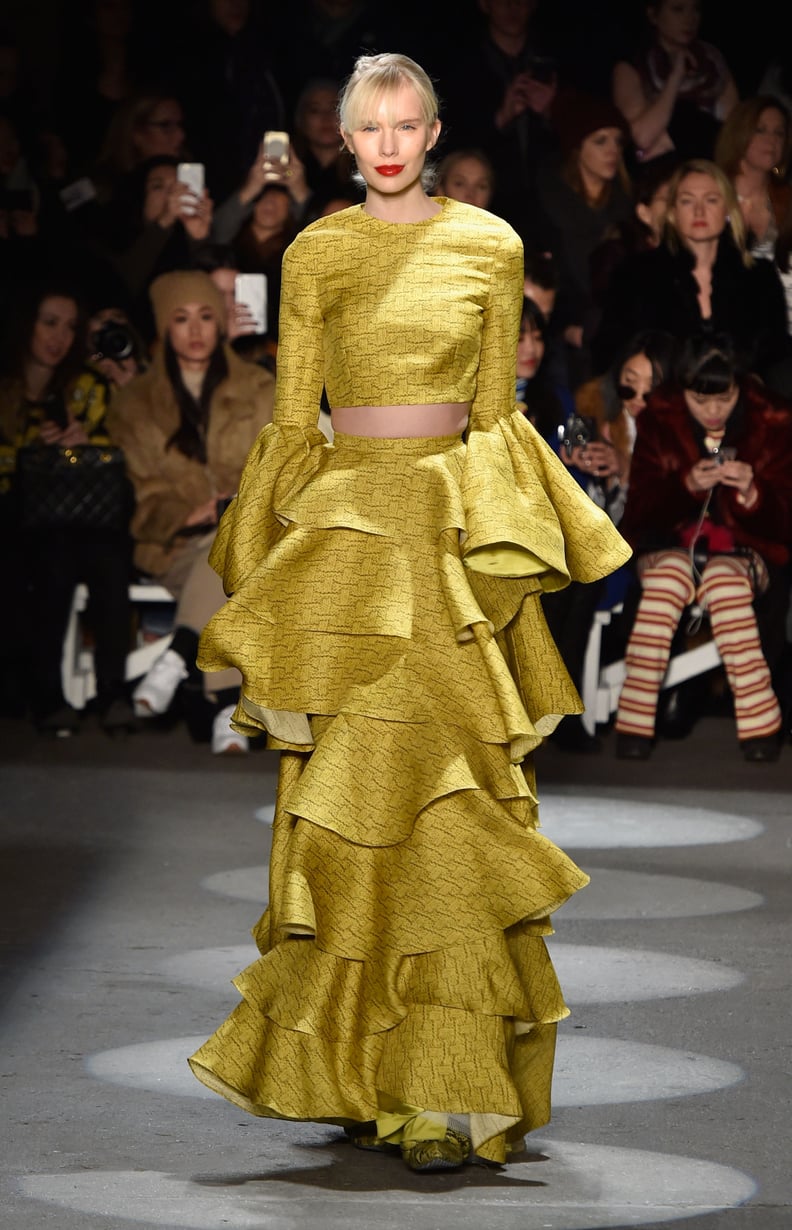 On Crop Tops Being the Next Big Red Carpet Trend
"I like the idea of that. I actually think Julianne Moore would be a perfect person to wear that [crop top outfit from the Fall '16 collection]. Sometimes the gowns can be super heavy. That little bit of skin sometimes helps it be more youthful."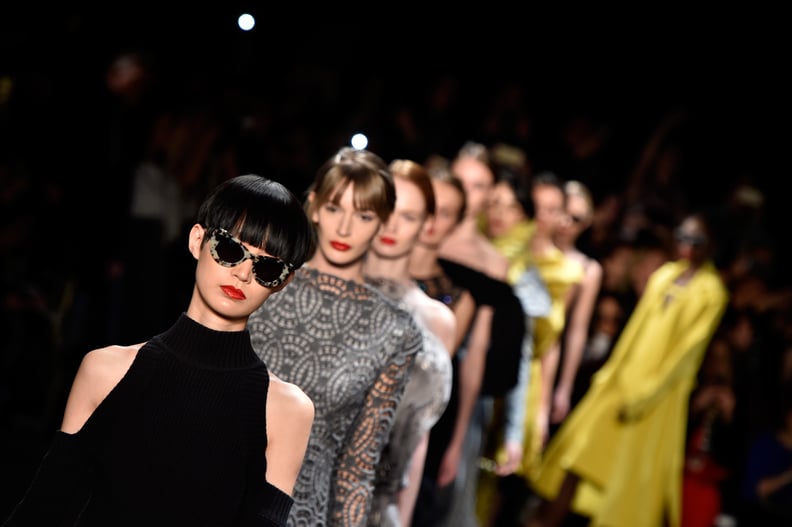 On the Fashion Industry's Move Toward Runway-to-Consumer
"I love the idea. I think it's really exciting and there are ways to incorporate that in some way. Some really big changes would need to be made in the industry, not only designers that are showing. Buyers would have to change the way they're buying, the fabric companies would have to change the way they're showing the fabric collections. It's such a bigger thing than I think people think. A big house like Burberry — I know they're changing up the way they're doing things — they've been in business for a hundred years. They can do a lot more than someone who's younger. We're producing in New York City, we're going as fast as we can, so I can't imagine having to produce things right as they're showing on the runway. It would be quite a challenge. I'm not sure how to deal with it just yet. We're working on it."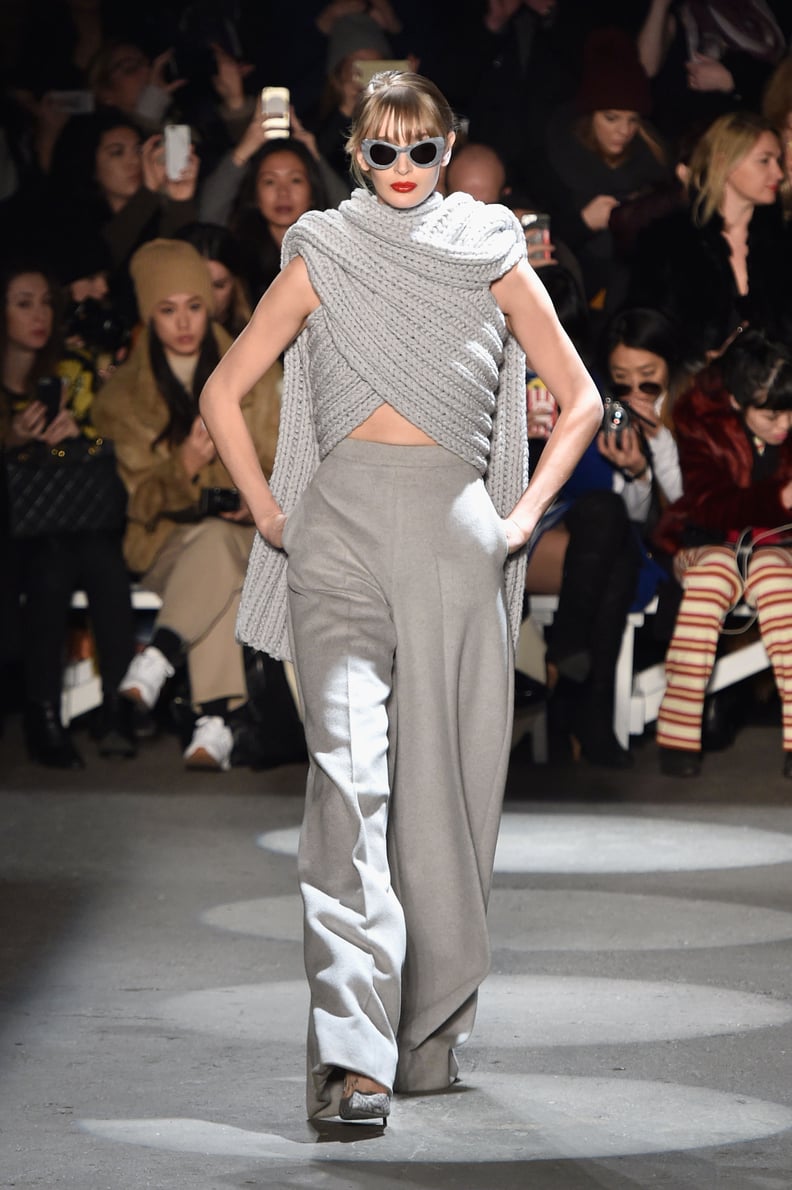 On Which Disney Princess Would Look Good in His Fall '16 Collection
"Who doesn't love a Disney princess? I think it would be nice to have a new Disney princess who's a little cool, a little edgier. I think that'd be fun. But I do think there are some things in the collection that could be, like, a modern Belle from Beauty and the Beast or a modern princess Jasmine but changing up her look. There's always something for a princess!"