The Sexy '90s Dress Cindy Crawford's Daughter, Kaia, Can't Wait to Steal From Her Mom
Cindy Crawford is the latest model to let Vogue into her walk-in closet. While it only takes about four minutes for Cindy to give us the 360-degree tour, she reveals plenty of interesting tidbits, such as the one dress her daughter, Kaia, can't wait to steal from her wardrobe (spoiler: it's the Versace number she wore to the MTV VMAs) and the interesting way her iconic Pepsi commercial cutoffs came about (they weren't always shorts!).
Cindy also elaborates on her favorite handbags, explaining how she thinks of them as jewelry, and she even reveals how Karl Lagerfeld used to treat his models. The designer actually let them choose any piece from the Chanel store after the show. Just read on to find out which item Cindy picked after her first runway walk for Karl and get the story behind her John Galliano wedding dress — she has big plans for wearing it again!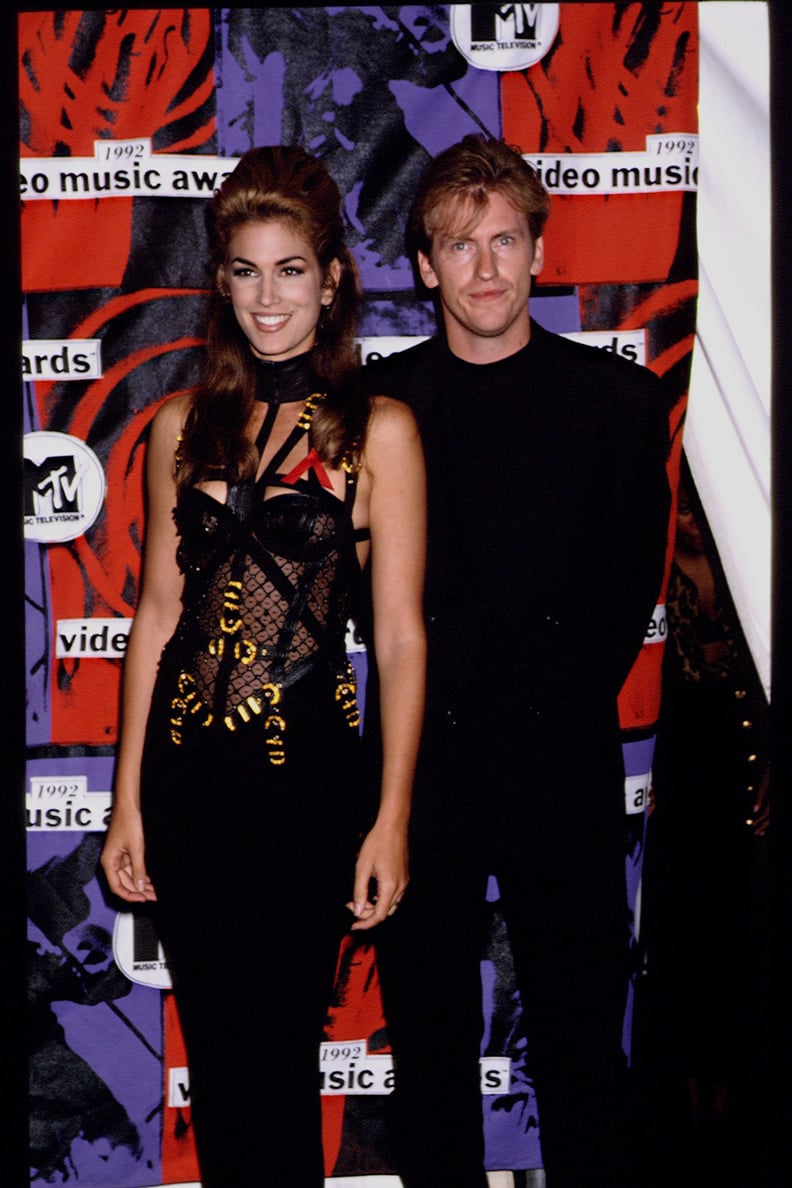 Cindy Wore This Versace Dress to the 1992 MTV VMAs
Now Kaia wants it for herself!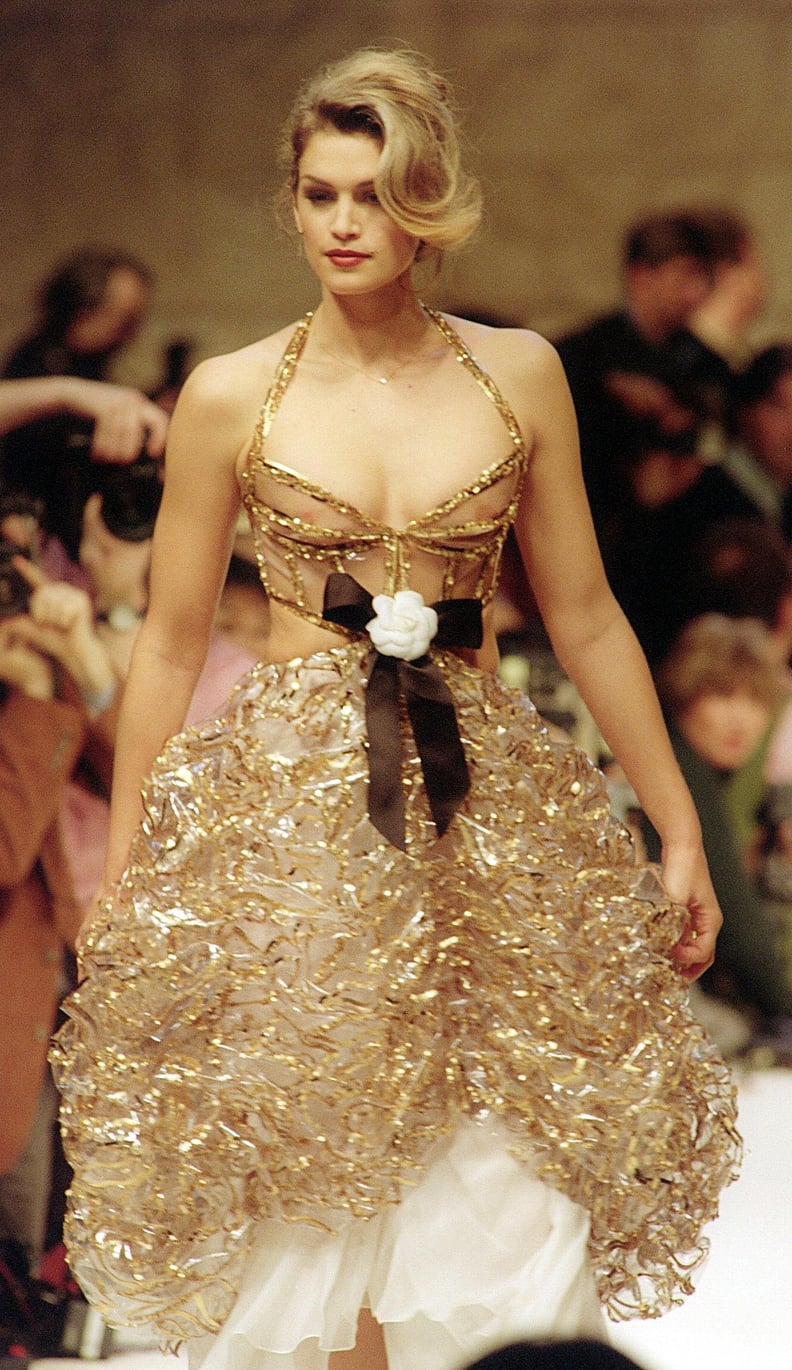 After Cindy's First Chanel Runway Show, Karl Lagerfeld Let Her Shop the Store
She chose a little black jacket!