As POPSUGAR editors, we independently select and write about stuff we love and think you'll like too. If you buy a product we have recommended, we may receive affiliate commission, which in turn supports our work.
Frequent eBay users know you can buy and sell almost anything online. But fashion girls are concerned with one topic: designer goods. The e-commerce site offers a range of new and vintage luxury items from bags to clothes and more accessories.
We discovered a system for scouting out the best pieces. It mainly involves doing your research on the jacket or handbag you seek and stalking your item on eBay for the best quality and price before closing the deal.
To help you even further, we narrowed down the designer brands you should actually pay attention to and suggested the right pieces to shop for. Hopefully, this handy guide will make your next eBay hunt even easier.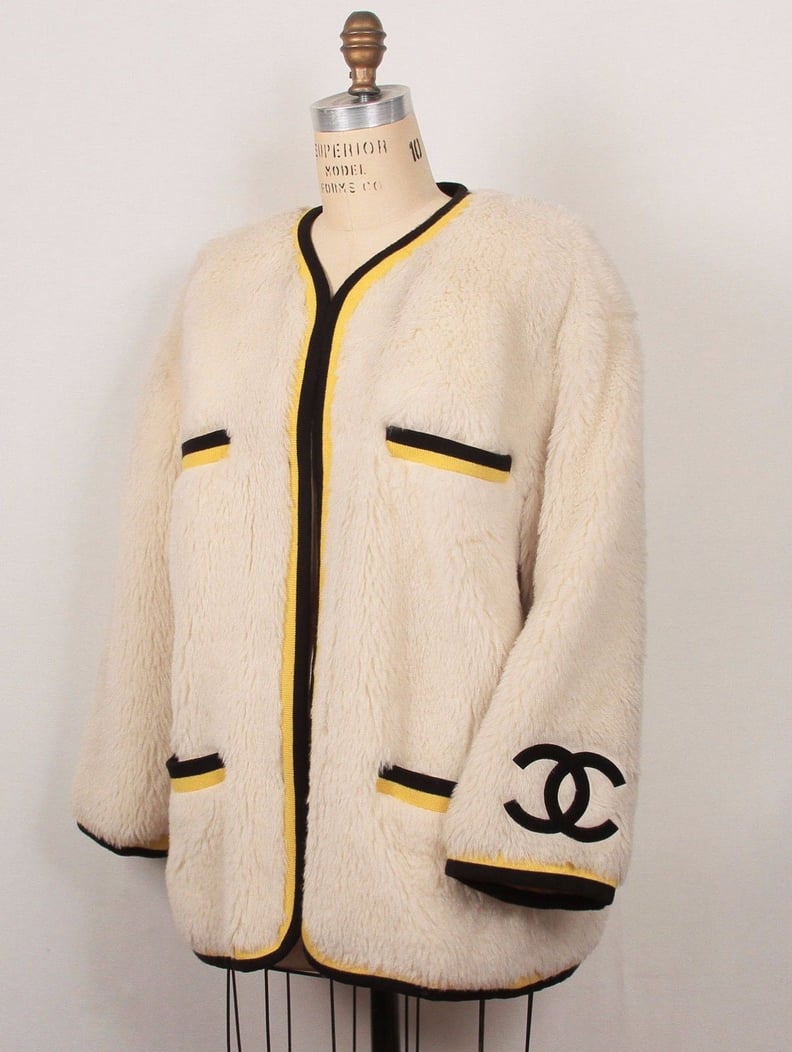 Chanel
Your first instinct might be to search for a quilted bag or wallet, but there's a trove of other Chanel treasures on eBay. There are shoes, dresses, sunglasses — the list goes on. We recommend taking a look at some timeless outerwear options. Whether it be an iconic tweed blazer or this vintage 1994 cream alpaca fur coat ($1,340), you likely won't find a Chanel jacket like this anywhere else.
Prada
Prada's known for its luxurious leather goods. If you have your eyes set on a specific wallet style or color, hunt around on eBay to find the best deals. Just typing in "Prada wallet" yields over 1,000 results and with the latest offerings just a click away you'll surely find the item you're looking for. Maybe you'll fall in love with this tri-fold style ($375) in black.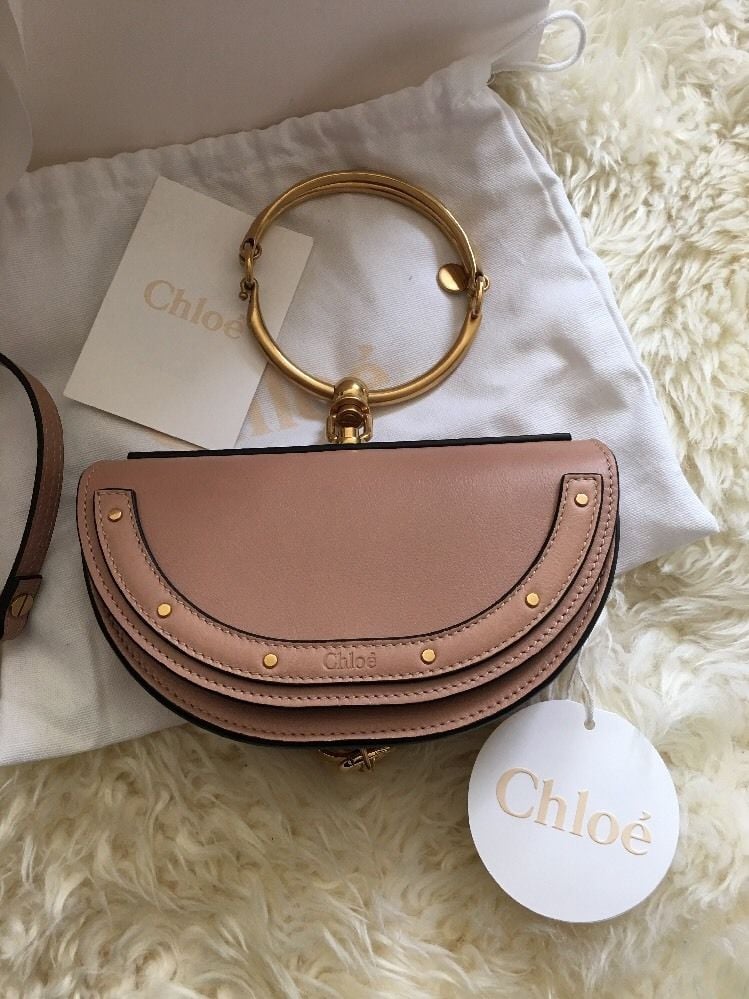 Chloé
It seems like every season Chloé debuts a new bag that almost immediately sells out. But it won't be long before that specific style pops up eBay. Take the new Nile bag ($2,225) every It girl wants — you can already find a few shoppable options on the site. Best of all, it's easy to resell your bag once you find yourself lusting after next season's must have.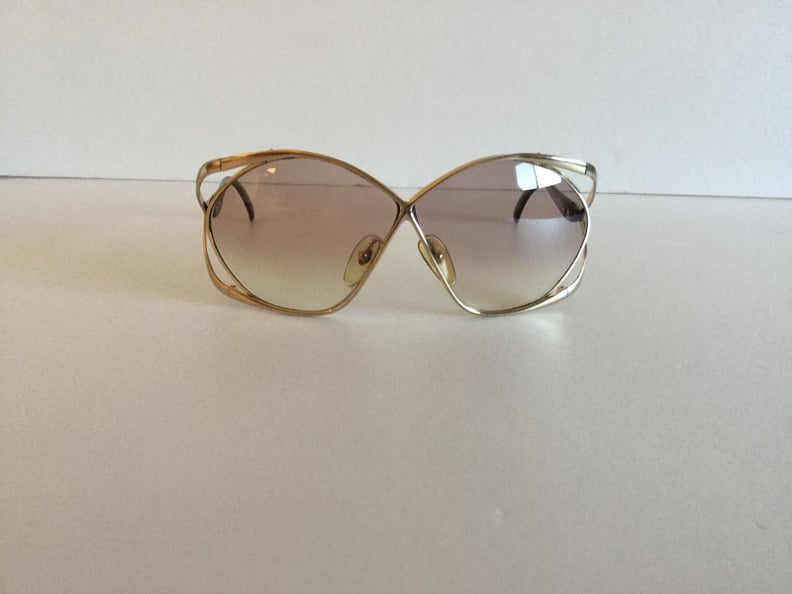 Dior
As soon as you start typing "Dior" into eBay's search bar, countless sunglasses pop right up. No surprise here, as a pair of shades from the fashion house are sought after by both bloggers and editors alike. You'll remember the popularity of Dior's So Real Mirrored sunglasses in the Summer of 2016, but we recommend searching for a more classic style like this vintage frame with a butterfly shape ($34 and up).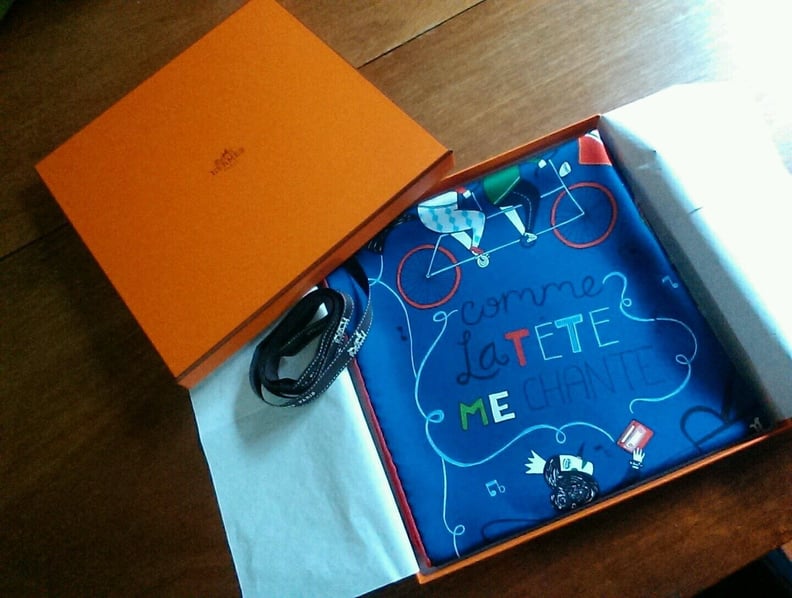 Hermès
Hermès silk scarves are as iconic as the orange boxes they come in and one of the most searched-for items on eBay. Luckily, there is no shortage of old and new options available to shop, like this Les Confessions silk twill scarf ($450).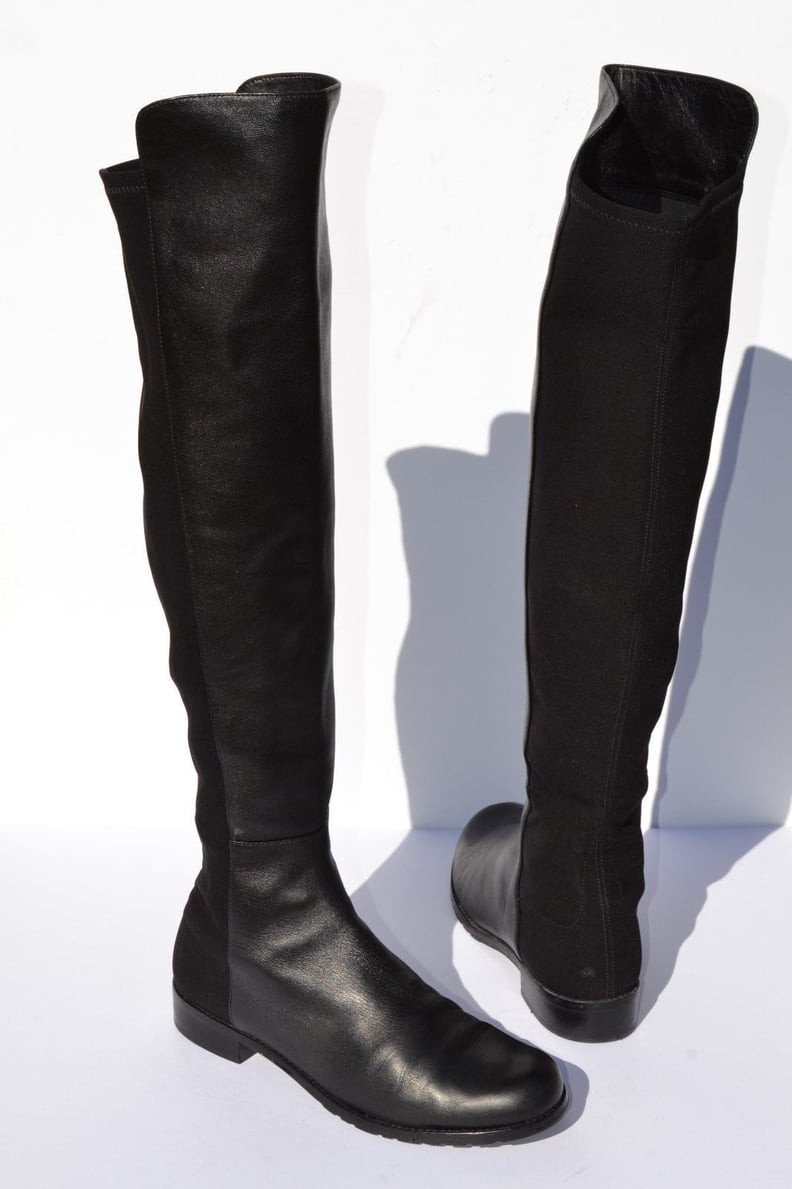 Stuart Weitzman
If you're still searching for the best over-the-knee boot, you'll have to consider investing in Stuart Weitzman's popular 5050 shoe. While a pair can cost over $600 or more, depending on the style and material, eBay offers options at half the price for pre-owned designs. If you prefer brand new boots, there's that option too — just filter your results.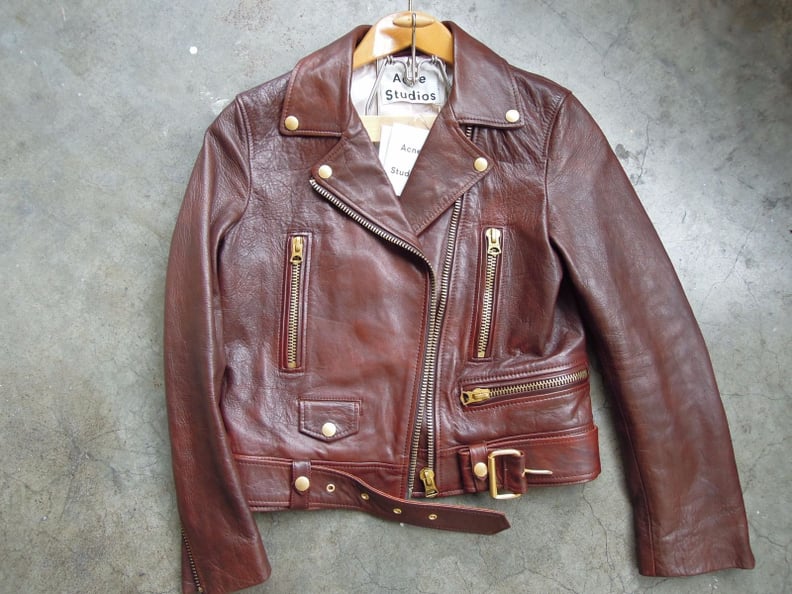 Acne Studios
I know a few friends who have snagged authentic leather jackets at affordable prices on eBay, leading me to believe it is possible to find "the one." If you have a specific brand you love (mine is Acne Studios, and this particular red leather piece is $1,499), track it on the site to see what options pop up.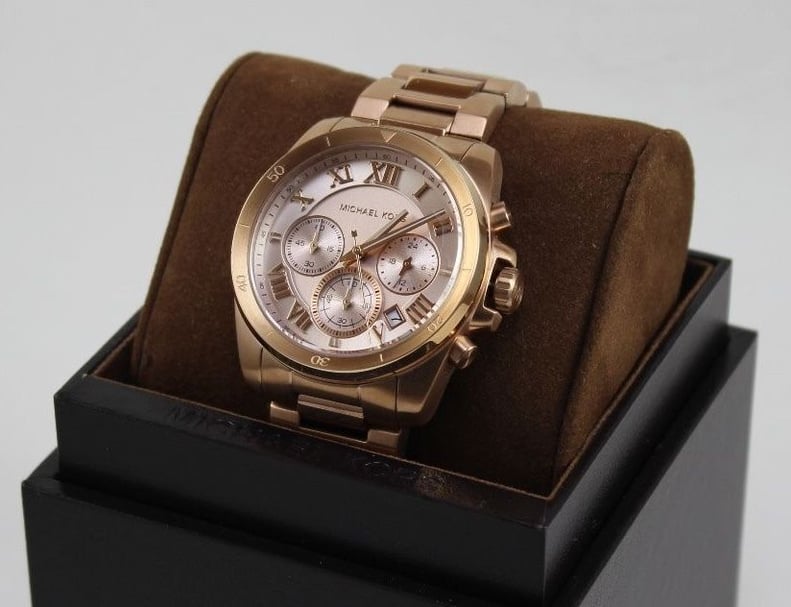 Michael Kors
Aside from a Michael Kors handbag, the second most-searched-for item on eBay is watches. Given most fashion girls have one, or have thought about buying one, we found this rose-gold chronograph style ($145) in new condition that's both pretty and affordable.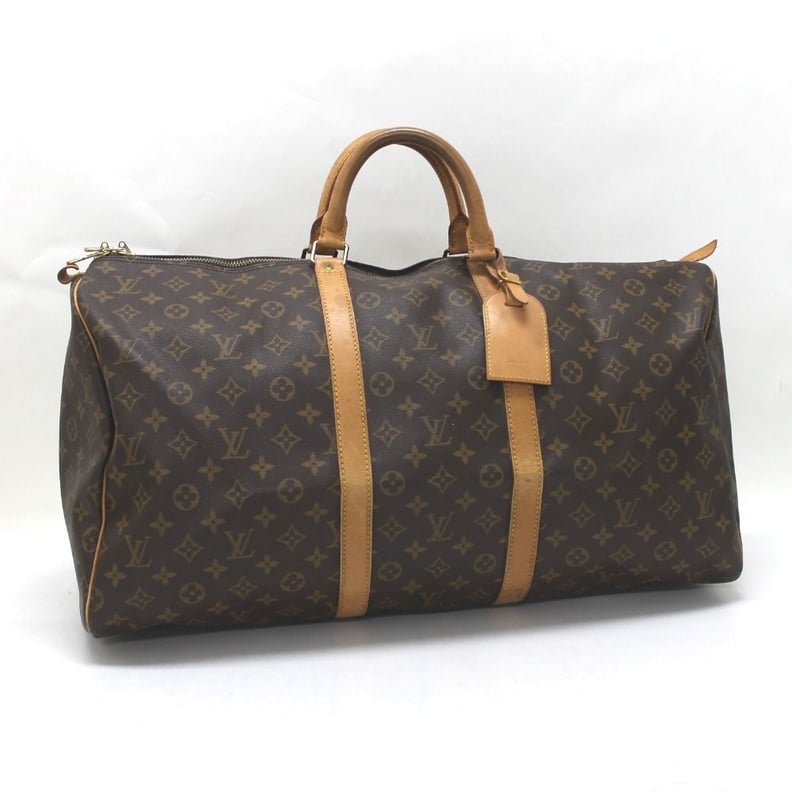 Louis Vuitton
You've definitely spotted Louis Vuitton luggage before toted by your favorite celebrity or fashion blogger. The logo travel sets make both a fashion and luxury style statement, which is why they're such prized items. A quick poke around eBay brought us to gently used duffle bags like this monogram keepall 55 for only $460.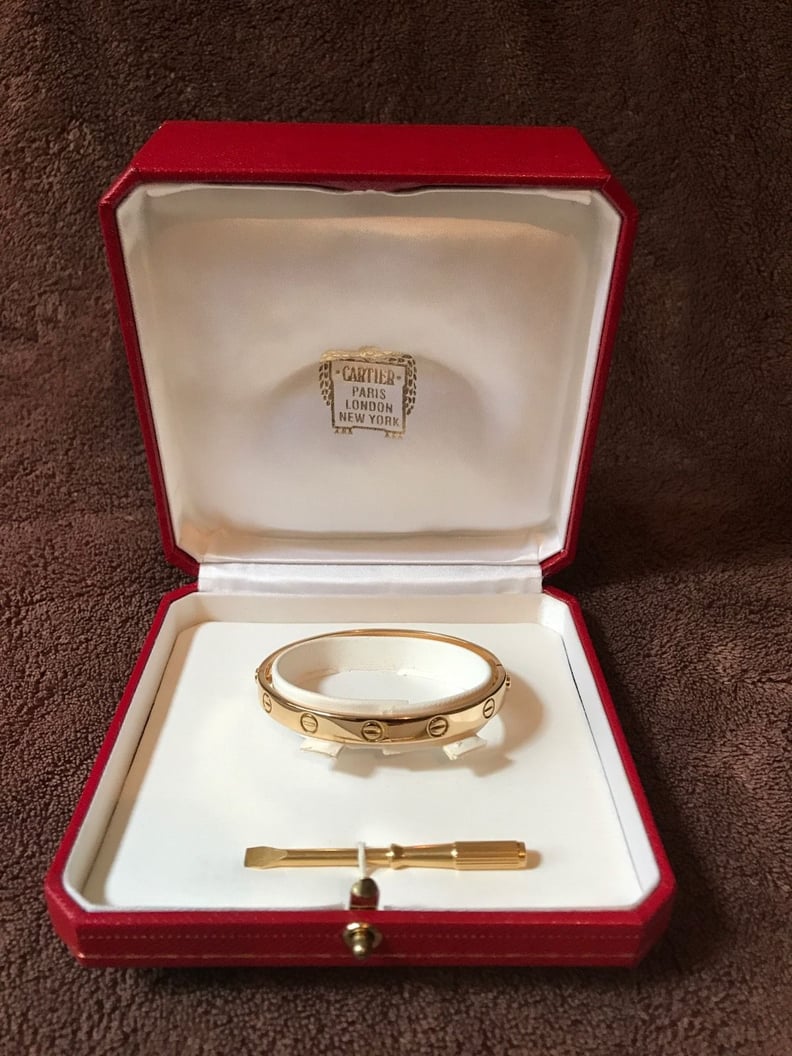 Cartier
Show a fashion girl the Cartier love bracelet and she'll recognize it immediately. The gorgeous accessory doesn't come without a jaw-dropping price tag though. If you're looking for a deal, we suggest checking eBay first. Options like this yellow gold bracelet go for $4,650, which is a few thousand dollars less than the original price.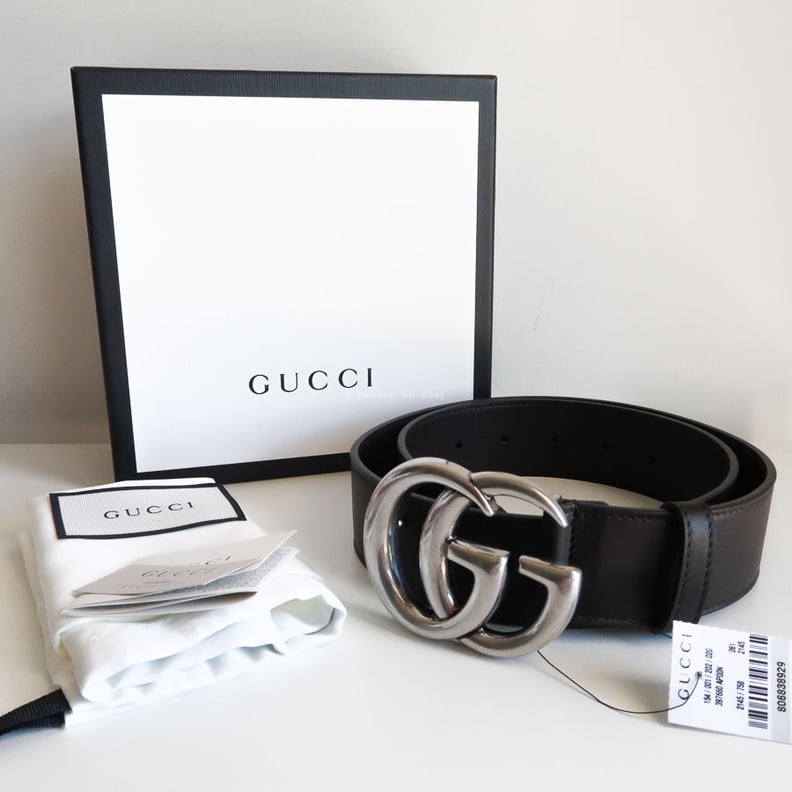 Gucci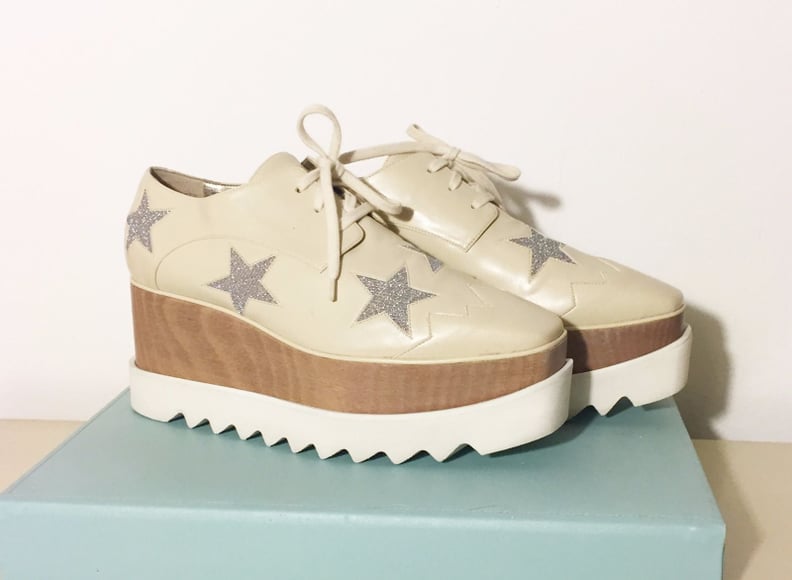 Stella McCartney