Destiny's Child perfectly encapsulates the '90s and early '00s fashion [1] music scene. Nobody did it better than they did at that time, and it's all thanks to Beyoncé's mother, Tina Knowles. Often times, Tina was in charge of creating the well-known outfits that Destiny's Child wore back in the day. The pieces included sequins, embellishments, bold patterns, and assymetircal hemlines. Tina had a way of creating coordinated outfits for the girls that were cohesive but not all matchy-matchy. She made them look like pop stars, even before they were well-known!
Whenever they were showing off their amazing vocal chops [2], it was usually wearing one of these amazing coordinated looks. Even when band members like LeToya and LaTavia came and went, once thing that always stayed the same till the end was their stylish outfits. Whether they were wearing crystal-embroidered outfits on stage or their iconic green gowns from the 2001 Grammys, they knew how to dress to impress. I still think about the outfits they wore in the music videos [3] "Say My Name" and "Survivor." Ahead, check out 22 times the group gave us life with their matching outfits.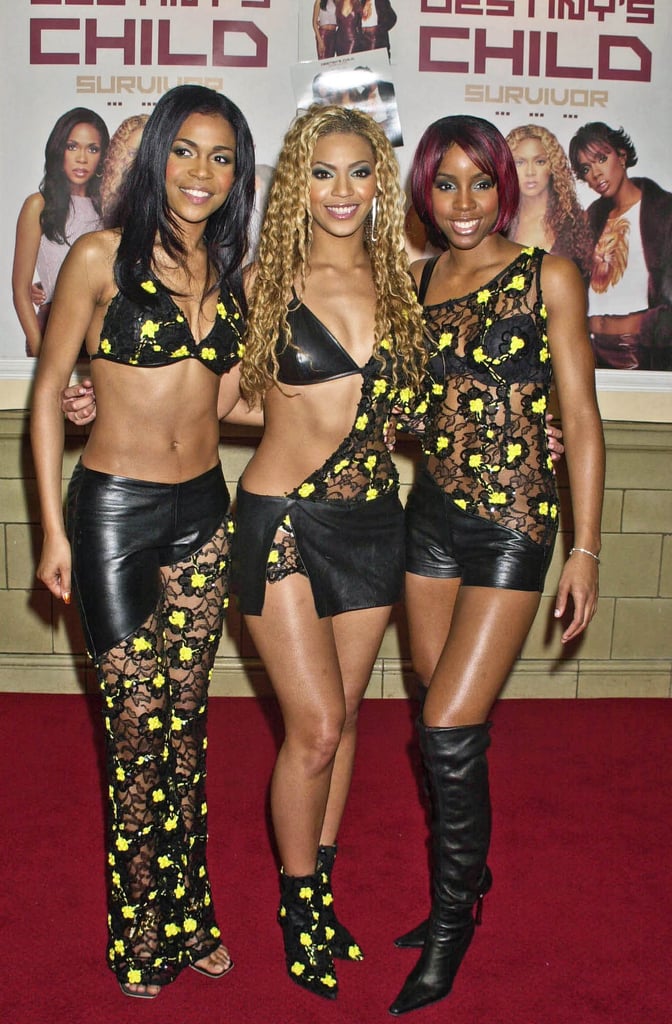 In 2001, wearing coordinated black leather outfits with floral lace accents.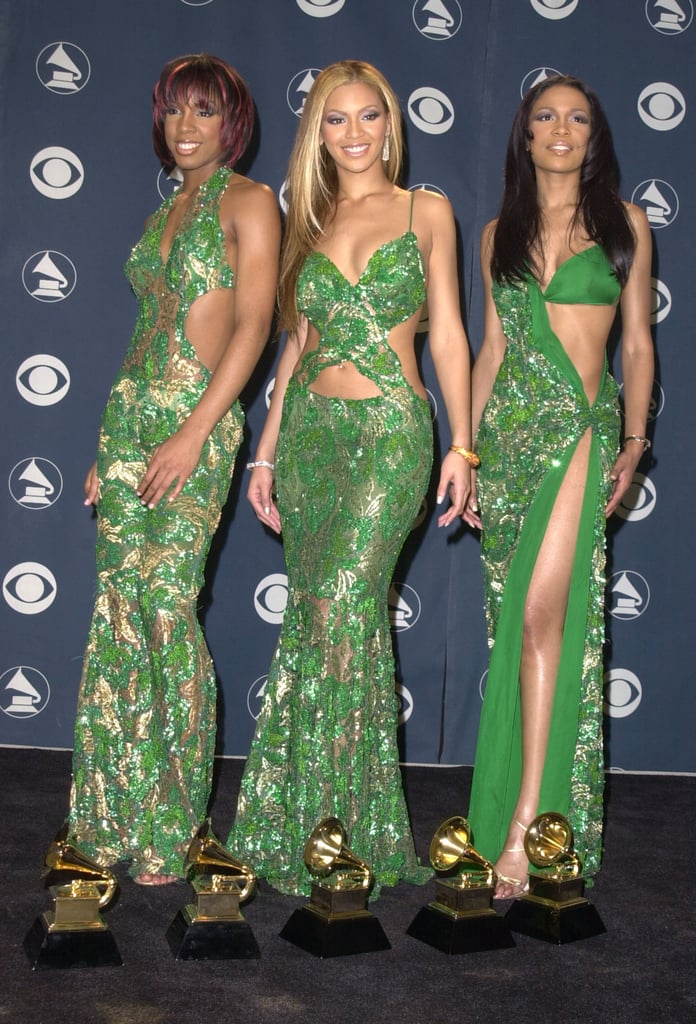 Wearing green cutout gowns at the 2001 Grammys.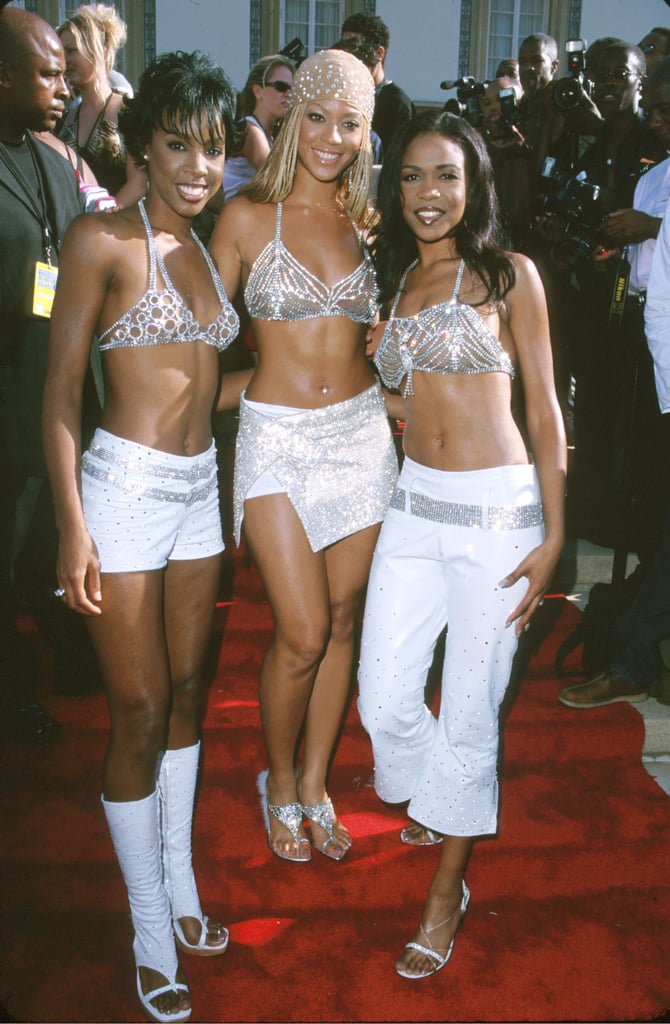 Wearing crystal embellished tops with white bottoms at the 2000 Source Hip-Hop Music Awards.
Wearing floral corset tops with low-slung jeans at an MTV event in 2001.
Matching in purple Western looks at their album event in 2001.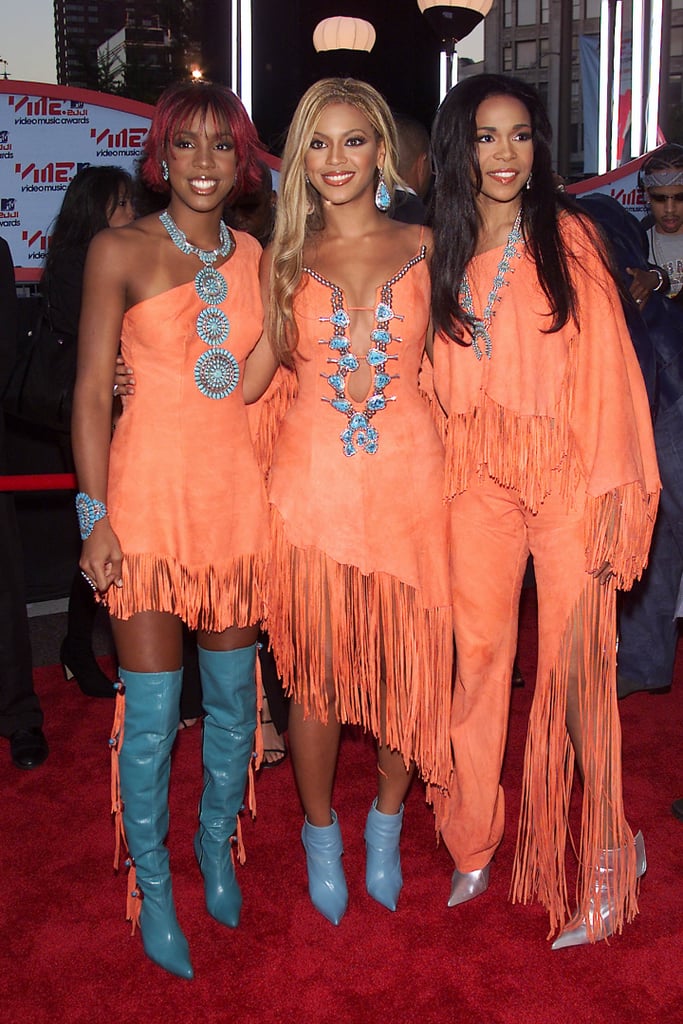 Rocking orange and turqouise fringed outfits at the 2001 MTV Video Music Awards.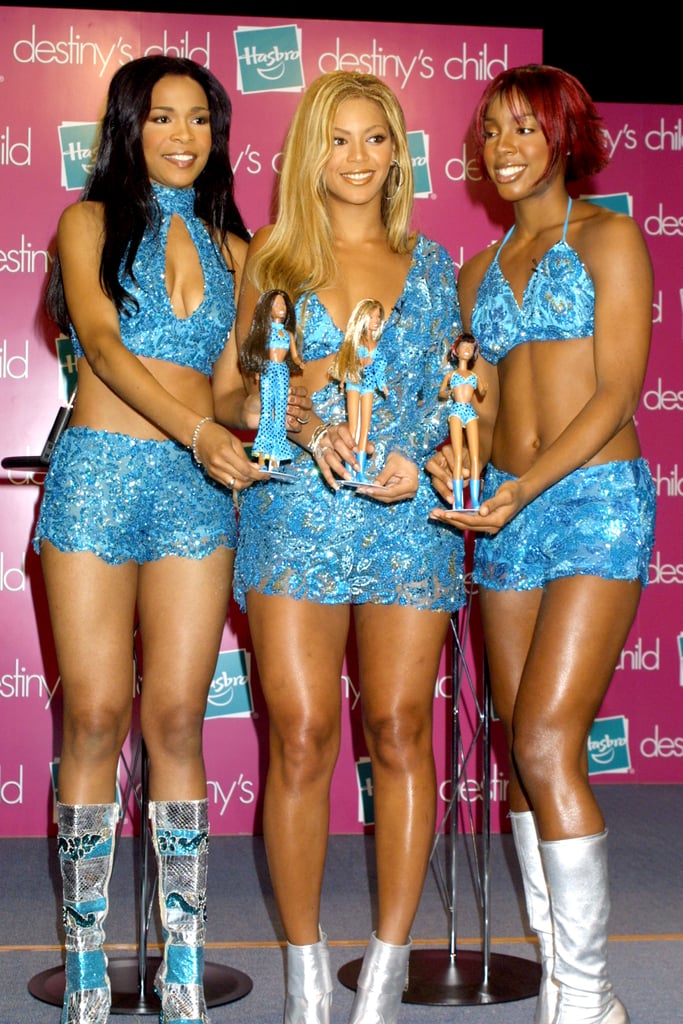 How amazing are these bright blue sets that they wore at a Barbie event in 2000?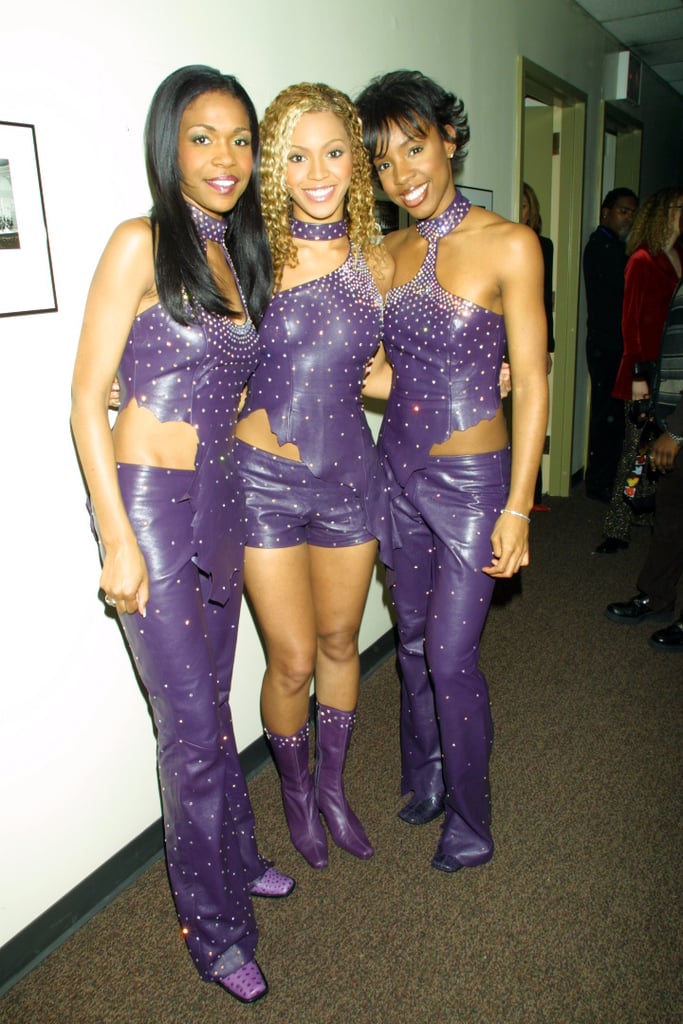 Who knew purple and leather could look so good? Here they are at an event in 2001.
At the 1999 Soul Train Music Awards wearing variations of a purple cutout outfit.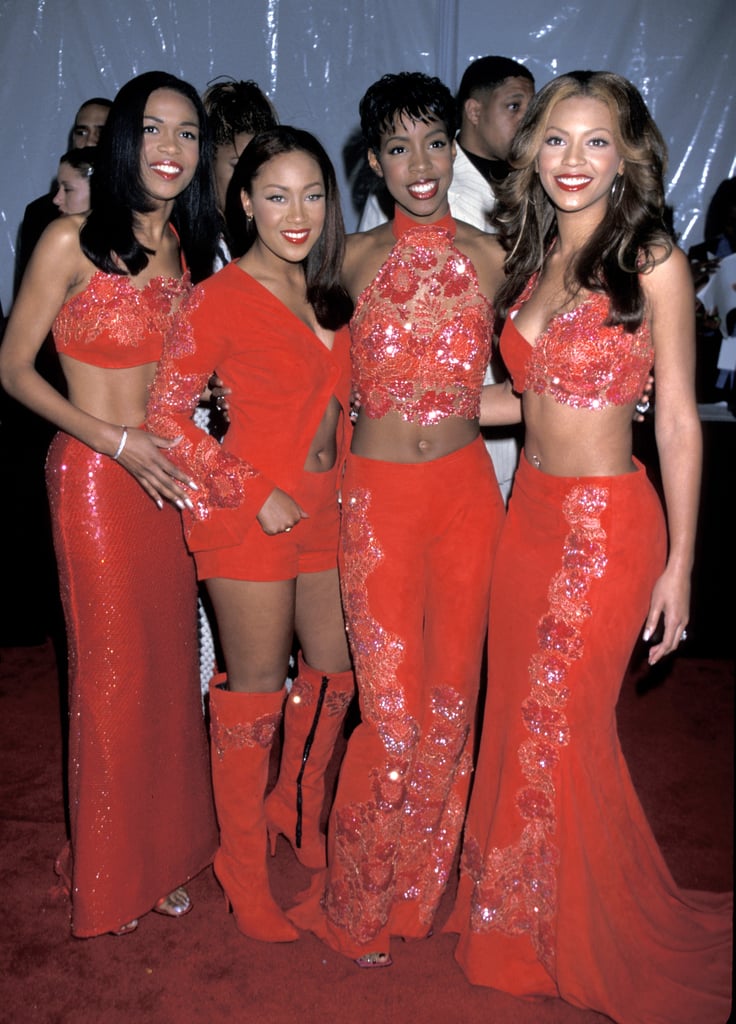 At the 1999 Soul Train Music Awards wearing coordinated red embroidered outfits.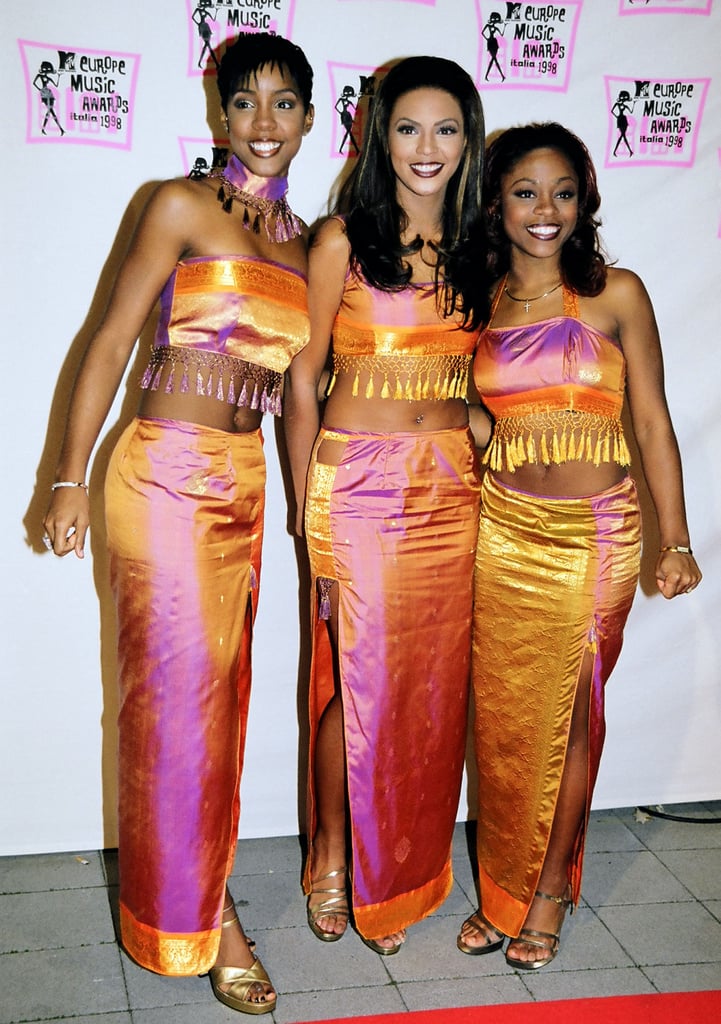 Tie-dye and fringe! Here they are the 1998 MTV European Music Awards.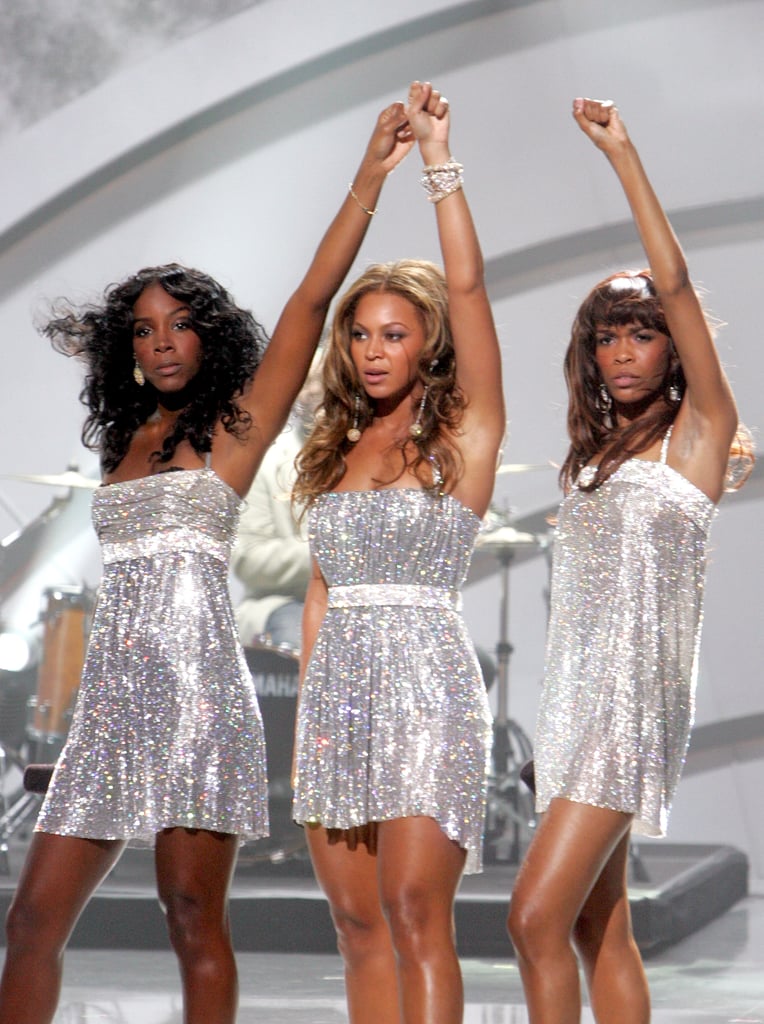 Performing on stage in shimmery silver dresses at the 2005 World Music Awards.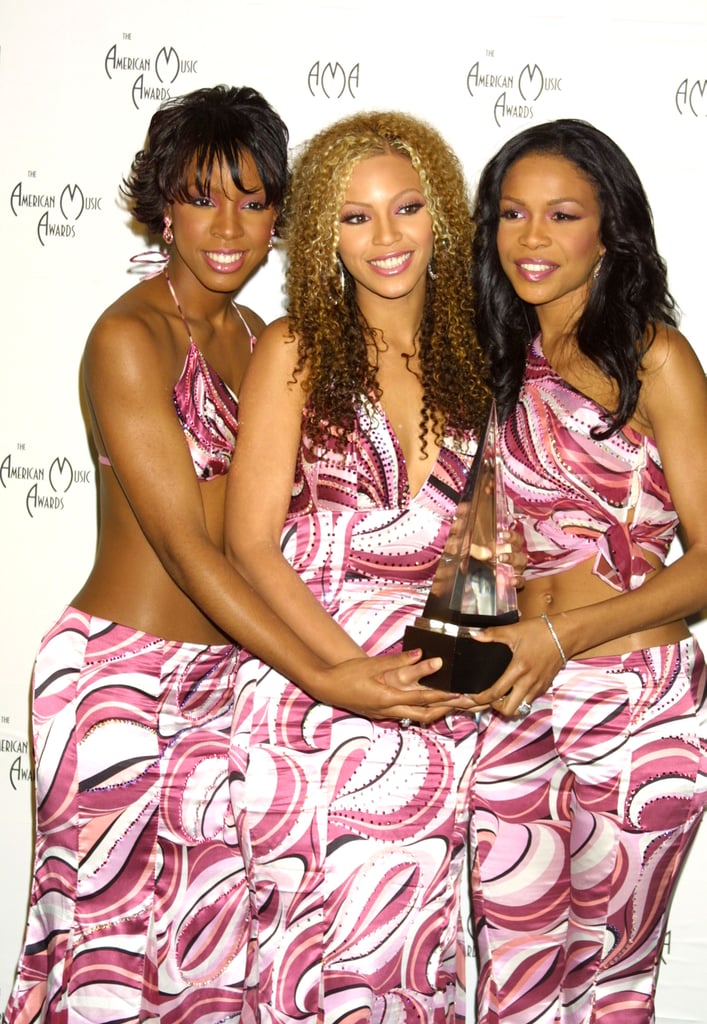 At the 28th Annual American Music Awards in 2001 wearing groovy purple and white printed outfits.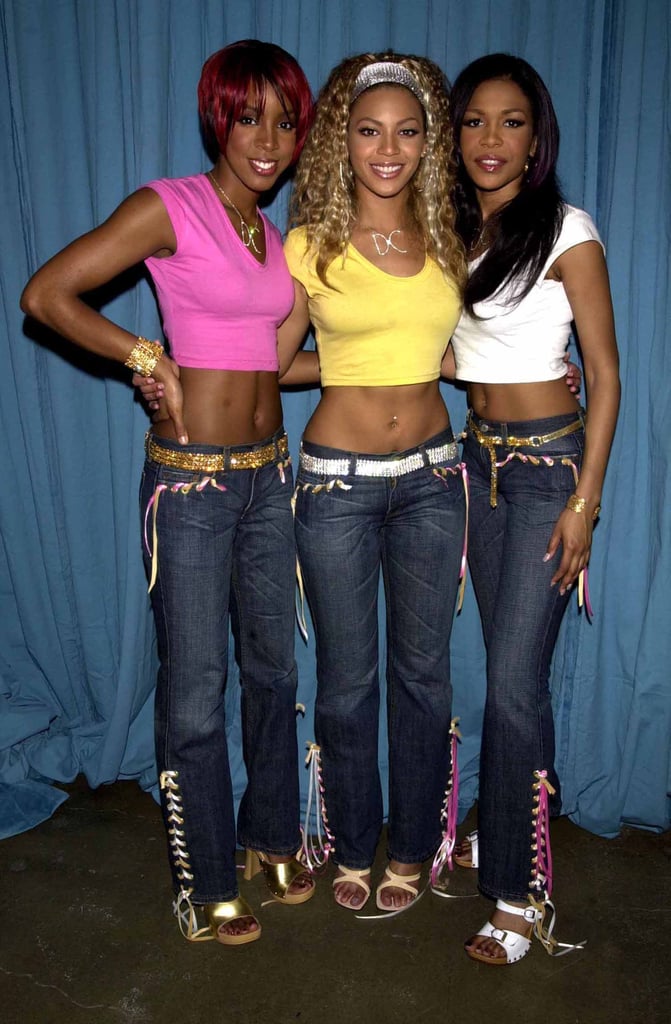 Wearing crop tops and low-slung jeans at an event — it doesn't get more 2001 than that!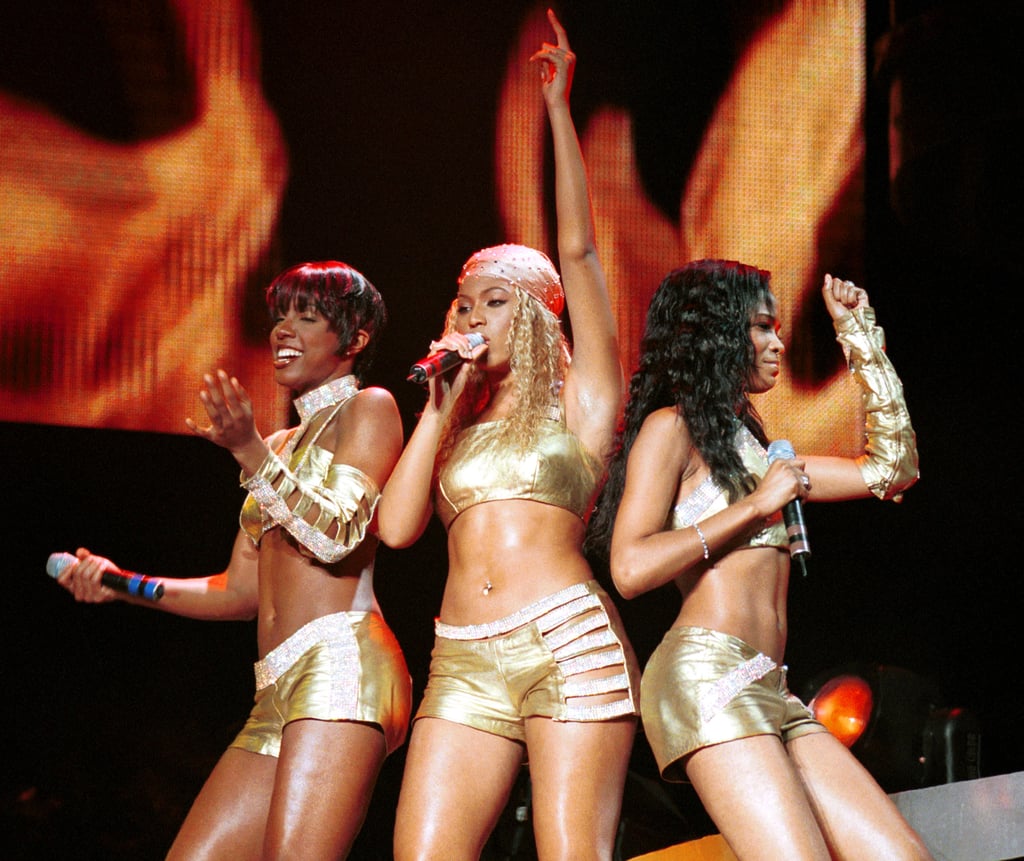 Performing on MTV's TRL in 2001 wearing matching gold booty shorts and crop tops.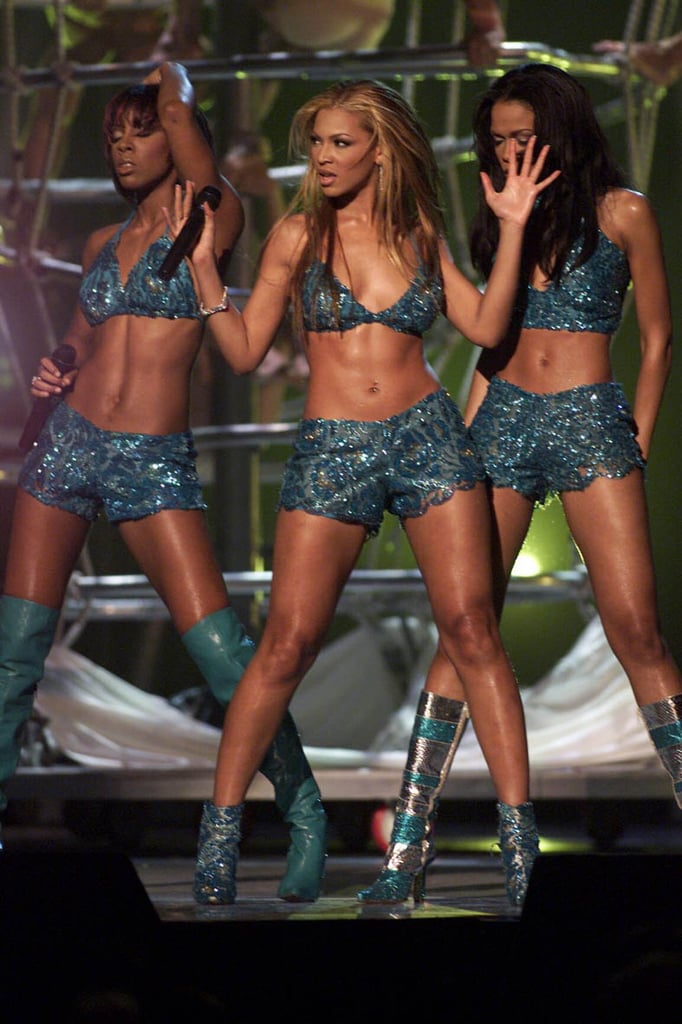 Performing on stage at the 2001 Grammy Awards wearing blue embellished crop tops and shorts.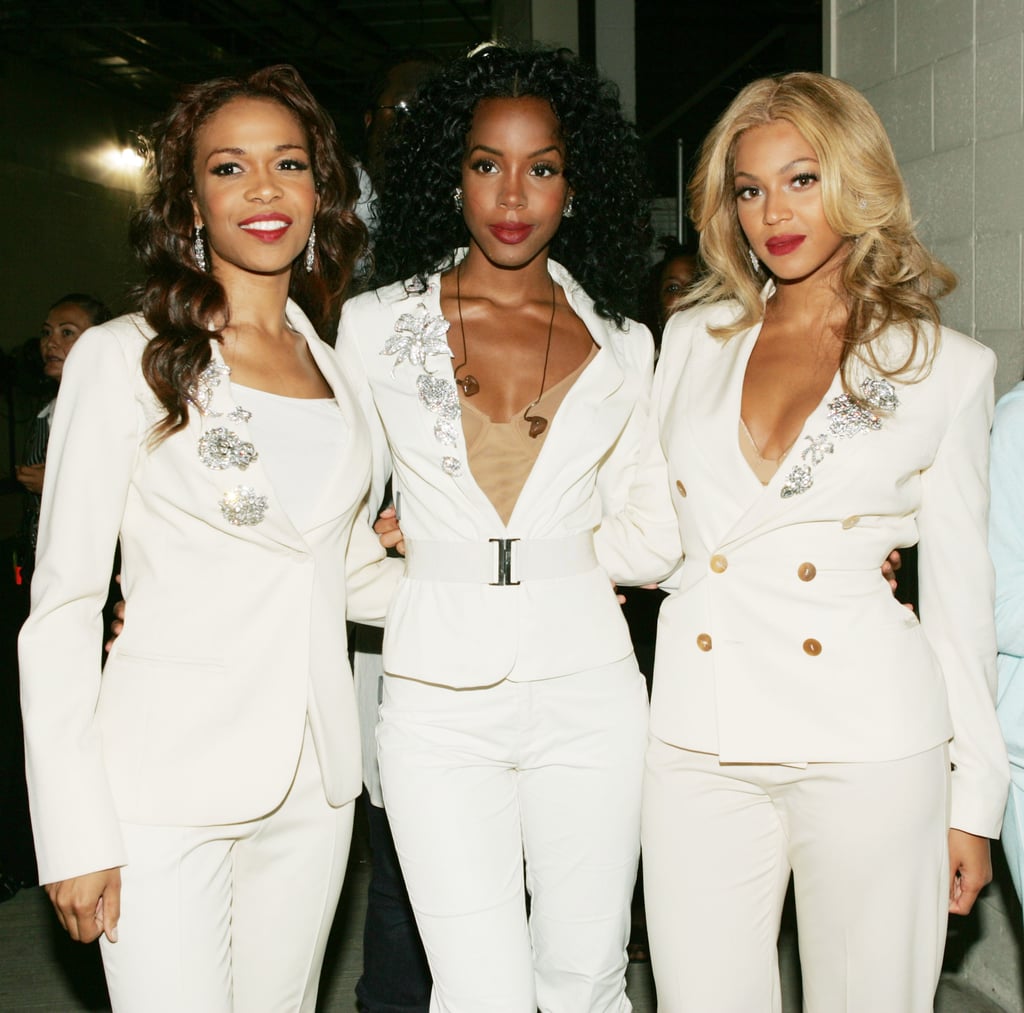 Looking sleek in white suits at the NFL Opening Kickoff in 2004.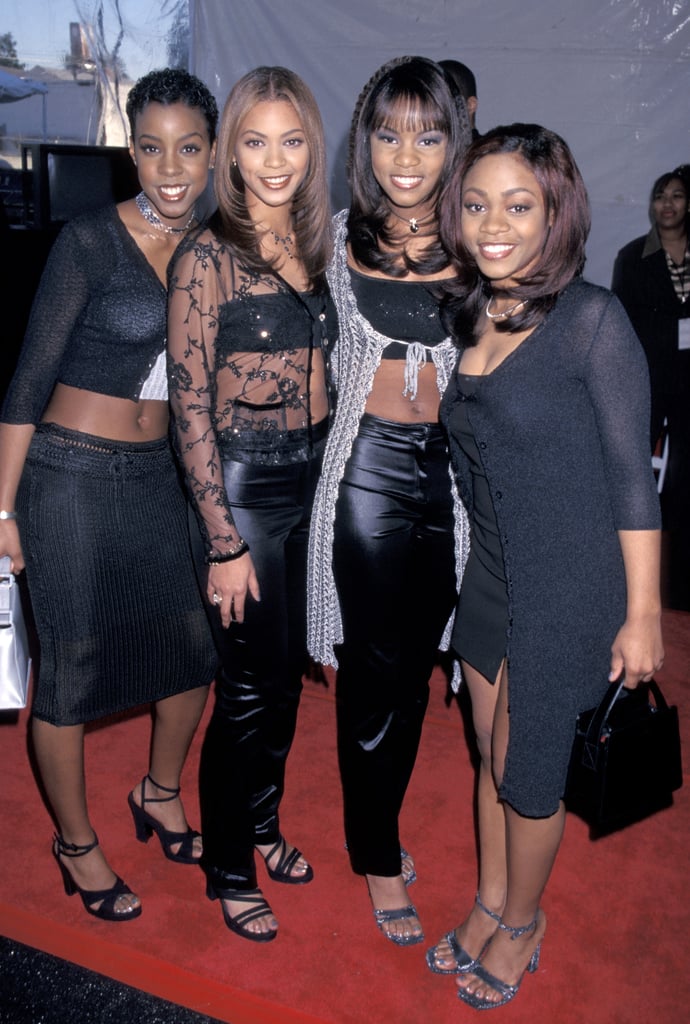 Wearing matching black outfits at the 1998 Soul Train Music Awards.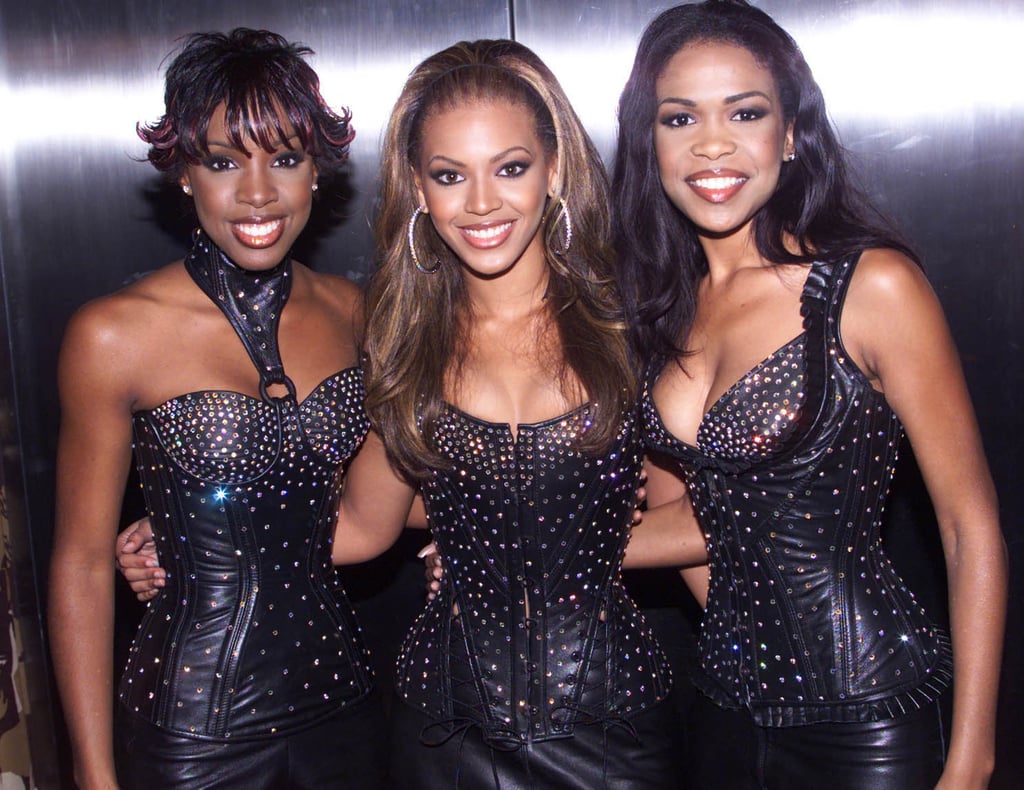 How amazing do they look in these black leather outfits at the 2000 MTV Music Video Awards?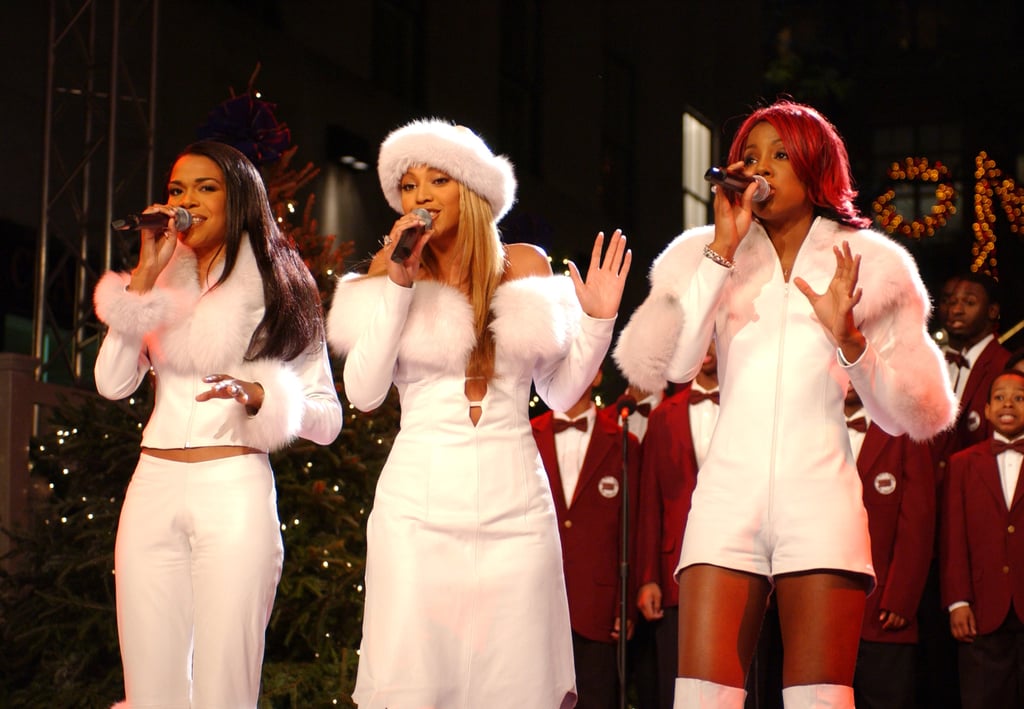 Looking festive in matching white outfits with at the 2001 Rockefeller Center Christmas tree lighting ceremony.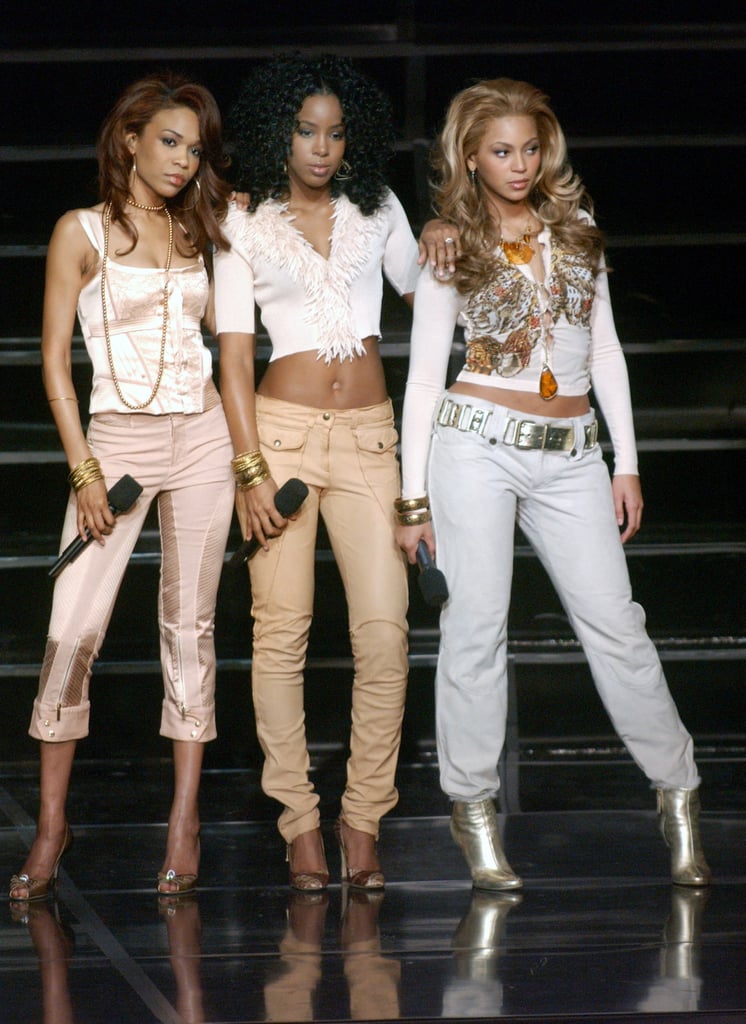 At Good Morning America's Women Rule Concert in 2004 wearing crop tops and low-slung pants.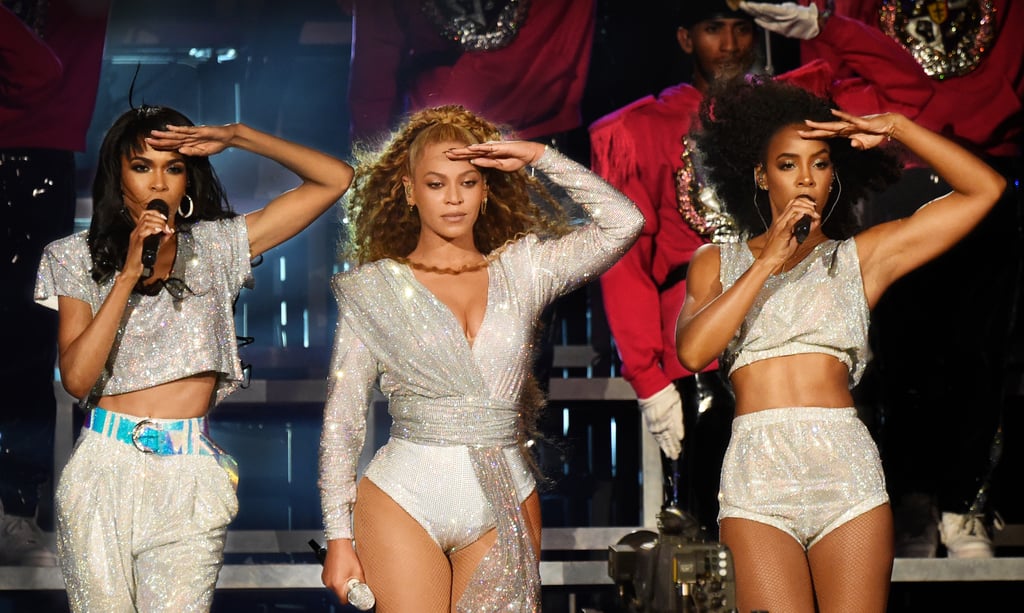 At Coachella in 2018 giving a performance of a lifetime wearing matching silver and white outfits.