It's so easy to zoom in on the special little details on the red carpet at Cannes, but we'd be lying if we said we didn't look at the big picture. Upon first glance, Elle Fanning's ethereal Gucci gown instantly reminded us of Tiana's lily-pad dress in Disney's The Princess and the Frog, and Bollywood star Aishwarya Rai must've purposefully channeled Cinderella in Michael Cinco. Sure, when it comes down to it, these stars obviously weren't 100 percent devoted to looking like animated characters, but their looks were magical enough to conjure up images of our favorite princesses — and every now and then, a villain, too.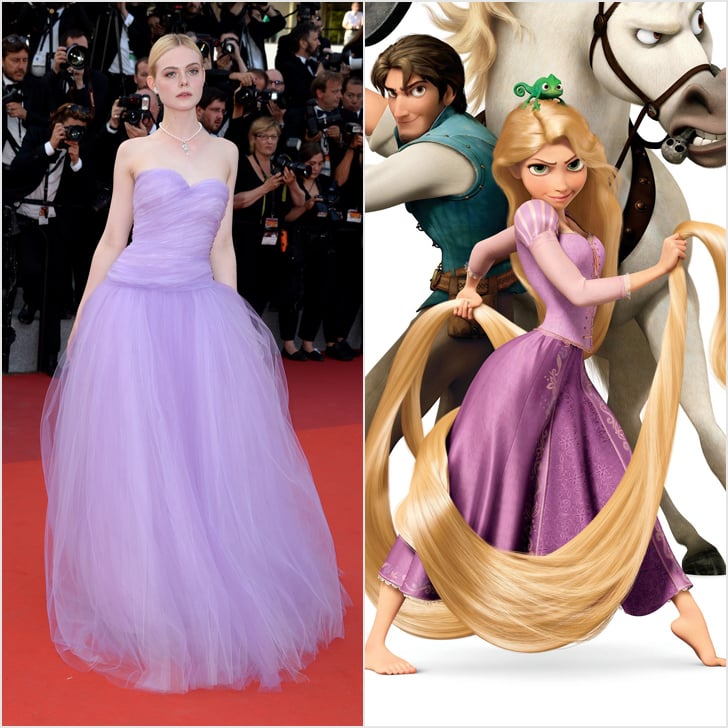 Elle Fanning as Rapunzel From Tangled
Elle is wearing custom Rodarte.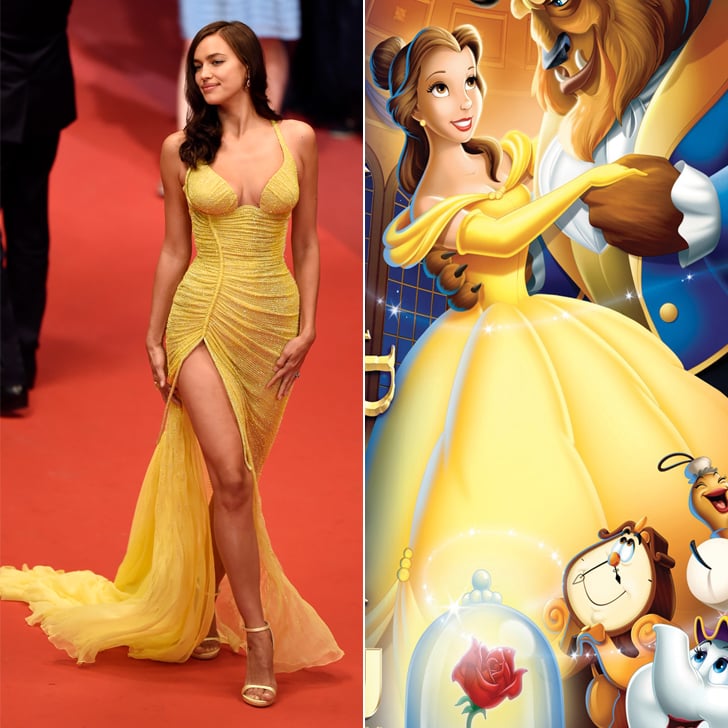 Irina Shayk as Belle From Beauty and the Beast
Elle Fanning as Tiana From The Princess and the Frog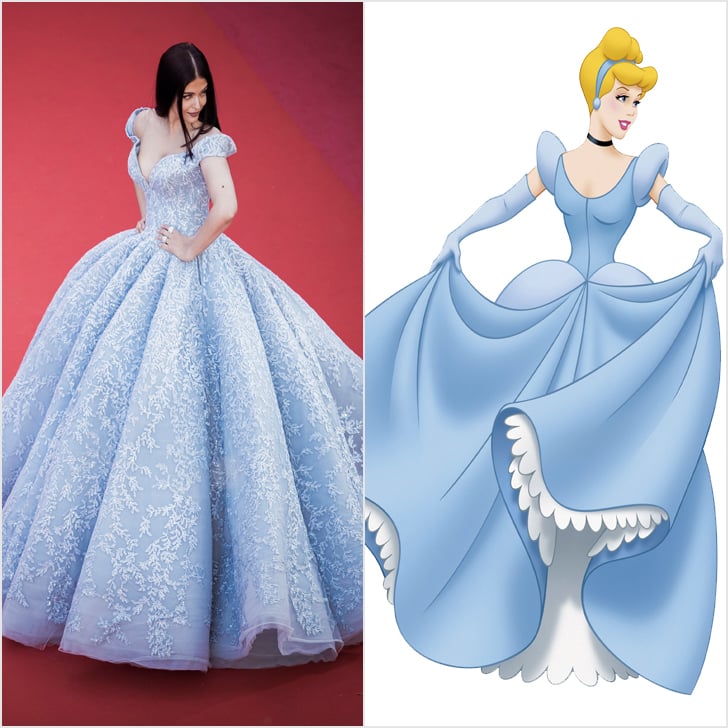 Aishwarya Rai as Cinderella
Aishwarya is wearing Michael Cinco.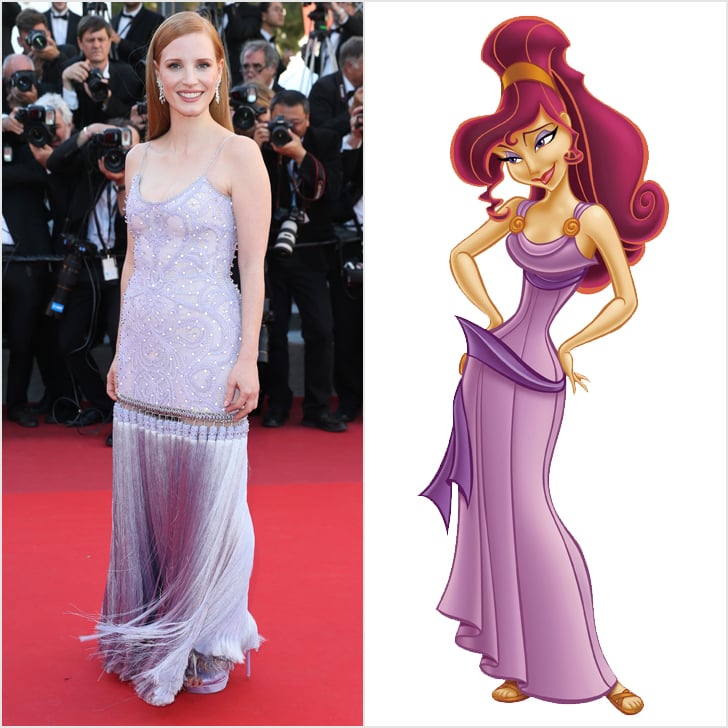 Jessica Chastain as Megara From Hercules
Jessica is wearing Givenchy.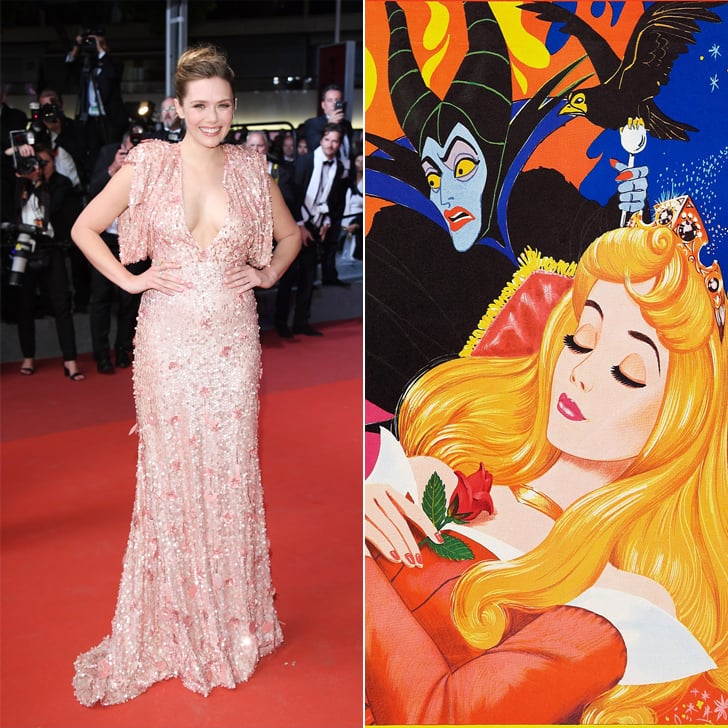 Elizabeth Olsen as Aurora From Sleeping Beauty
Elizabeth is wearing Miu Miu.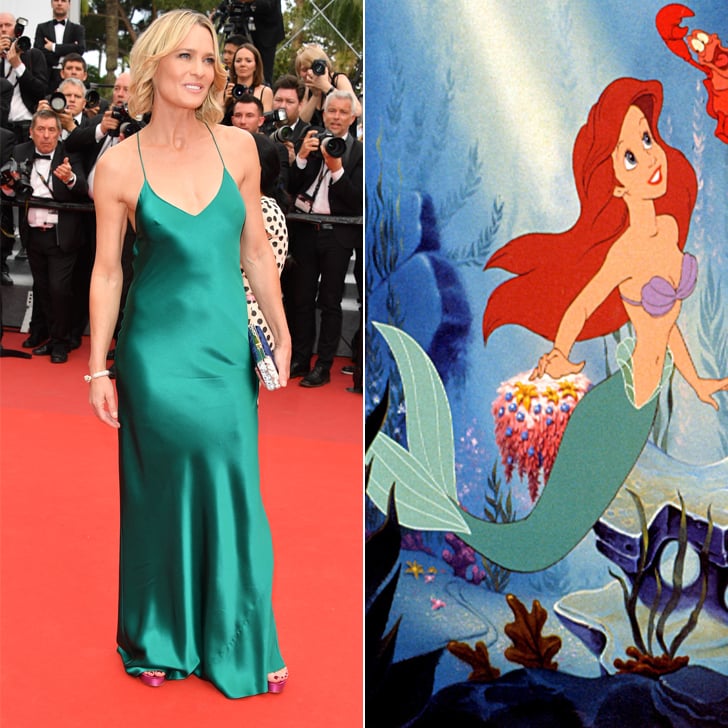 Robin Wright as Ariel From The Little Mermaid
Robin is wearing Michelle Mason.
Julianne Moore as Maleficent From Sleeping Beauty
Julianne is wearing Chanel.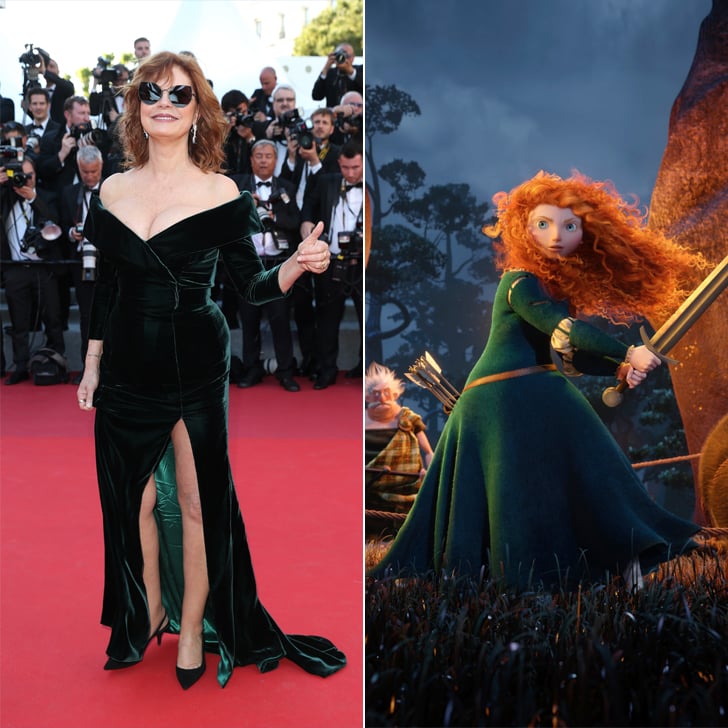 Susan Sarandon as Merida From Brave
Susan is wearing Alberta Ferretti.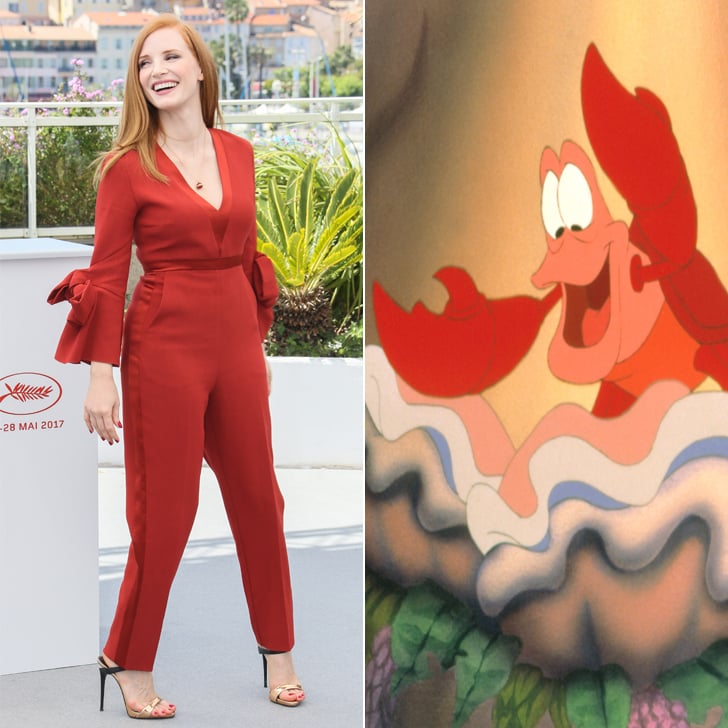 Jessica Chastain as Sebastian From The Little Mermaid
Jessica is wearing Roksanda.